Hi friend,
I didn't sit down on the computer this evening to write a blog post, but a thought just flashed through my mind after a client asked me, "How much over would this house be going for?" She was looking at a 1400 square foot home that just hit the market today in The Woodlands, and it is being marketed at $265k. I am about to give her my standard reply of, "Most homes in The Woodlands go for 5% – 10% over asking price." Which is very evident in the research I did a month ago on the real estate market in The Woodlands. See said research here.
Clients ask me questions like this all the time. Questions that I can only answer with certainty if I had a crystal ball. As you can probably guess, I do not have a crystal ball, but folks ask anyways, and I do understand why! But if you do the math on that specific property, it will probably go for $13,250 – $26,500 over asking price, and my gut tells me it will go $20k over asking price, which is 7.5 percent over asking price.
But all of these thoughts led me to analyze, why does one home get more over asking price than another? And the bulk of the answer lies in the eyes. Eyes you say? Yes…
How many eyes saw said home? The more eyes that fall upon a specific home, means more eyes will want said home. Maybe you are now wondering, how do you control how many people see a specific home? And the answer to that question is very simple and complex at the same time. Simple is, one word: marketing. Complex is, who you hire to list, sell, and market said home.
Now let me do a little self promotion in expressing how we at Jo & Co. help you get more eyes on your home which translates into more money in your pocket.
Create and execute upon a coming soon campaign. The number one trick for selling a home fast, is the coming soon status. Create anticipation, excitement, and FOMO (fear of missing out).
Schedule the best photographer in town to capture your home in the best light possible. We do drone footage, a beautiful video, gorgeous photography (still photos), a 3D virtual tour of your home, and have floor plans created.
Create a custom website for your home with a custom url. Example: https://www.49nbayblvd.com.
List your home for sale on every single website you can imagine (exaggeration is happening here, but all the good ones including Redfin, Trulia, Zillow, etc.) including public and private Facebook groups, and advertise your home on har.com, advertise your home on YouTube and Google.
Post your home on a Wednesday and allow showings over the weekend.
Schedule an epic open house.
Allow your home to be shown all weekend.
Offer the buyer's agent a 3% commission.
Respond to all offers right away, and treat every offer (buyer's agent) with respect.
So yes, the just of this is, the more people that see your home, the more people that will fall in love with your home, and then the more offers you will get on your home. The secret sauce actually lies in the conversations your listing agent has with the buyers agents.
So past making really good decisions leading up to listing your home, most of the home selling process is out of your control, so it is extremely important you pick the right realtor.
Once you have all your offers in hand, the real work begins: picking the best offer. With the right guidance, you will pick the right buyer, and live happily ever after. Lol.
Now there are more ways to get more money for your home, but these ways all "cost you money to make you money".
Repaint the inside and/or outside of your home. Eliminate any bright colors that are present in your home. Repaint your front door.
Pressure wash your home.
Adjust or increase the lighting in each room.
Hire a professional stager to stage your home.
Upgrade your bathrooms and/or kitchens.
Replace any carpet with wood or wood-like floors.
Manicure or landscape your yard. Trim and prune your trees and bushes. Fresh flowers.
New appliances.
If you are in the Houston Suburbs, I would love the chance to sell your home. I am very confident in my skills, but please keep in mind, the homes that fall upon the above category are going to be your move in ready homes: homes that have no smell, homes that are decluttered or staged, and homes that are accessible. I always recommend staying in a hotel room over the weekend to eliminate any barriers "staying home" might create. So there you have it, the answer to: How to get more money for your home when listing it for sell?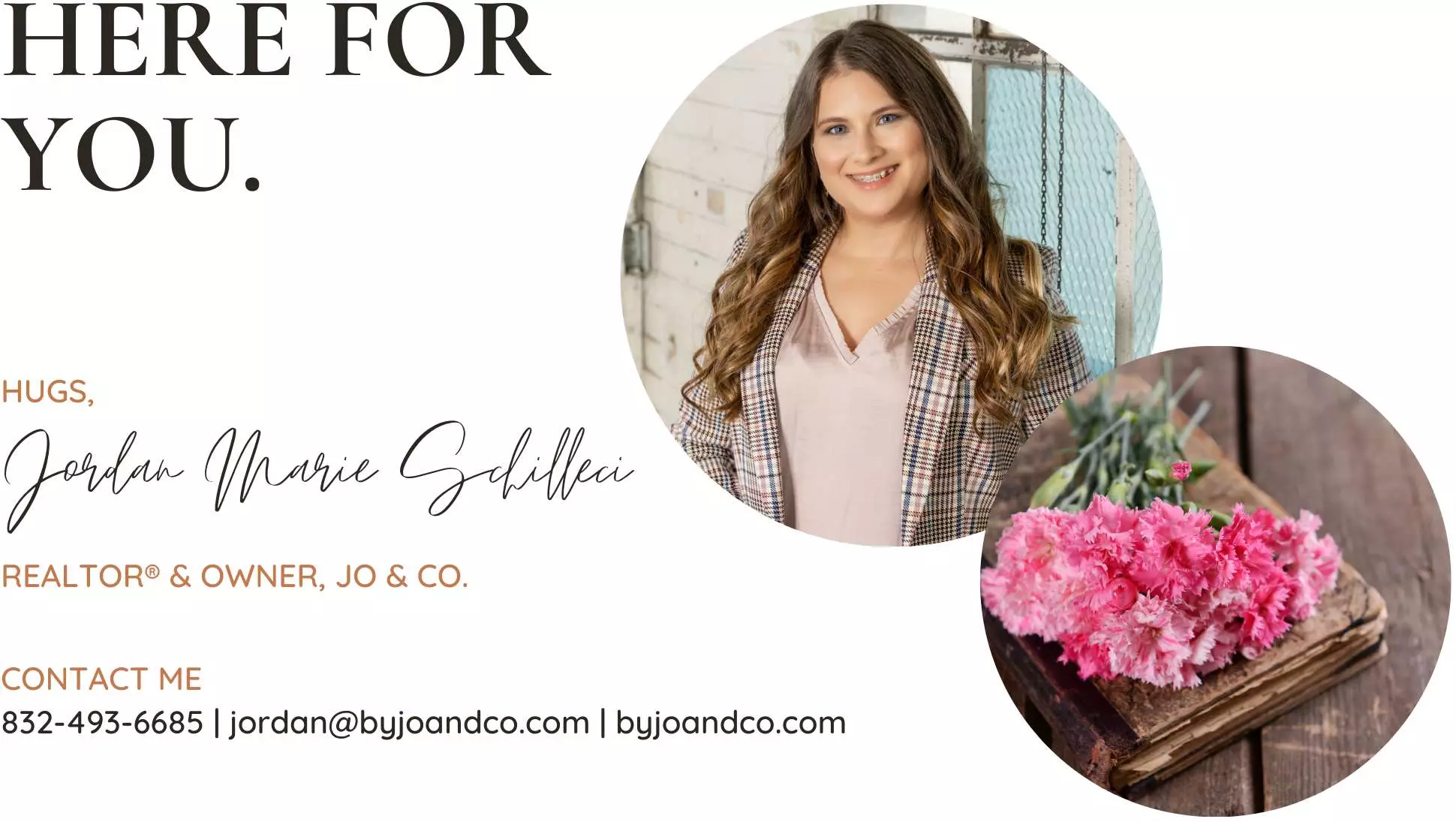 We are Waiting for You
If you are looking to buy or sell in the Houston Area, we would love to meet you, and hear your story. Below you will find all of my contact information. We truly look forward to hearing from you! P.S. Don't forget to check out our YouTube Channel!
If you are overwhelmed..
Now if you are feeling overwhelmed on where you should plant your roots, I would love to talk to you. You can schedule a call with me by click this link: http://byjoandco.com/call or just send us an email: [email protected]. There are many resources here, so please reach out if you are curious what to look at next! Thank you for trusting us.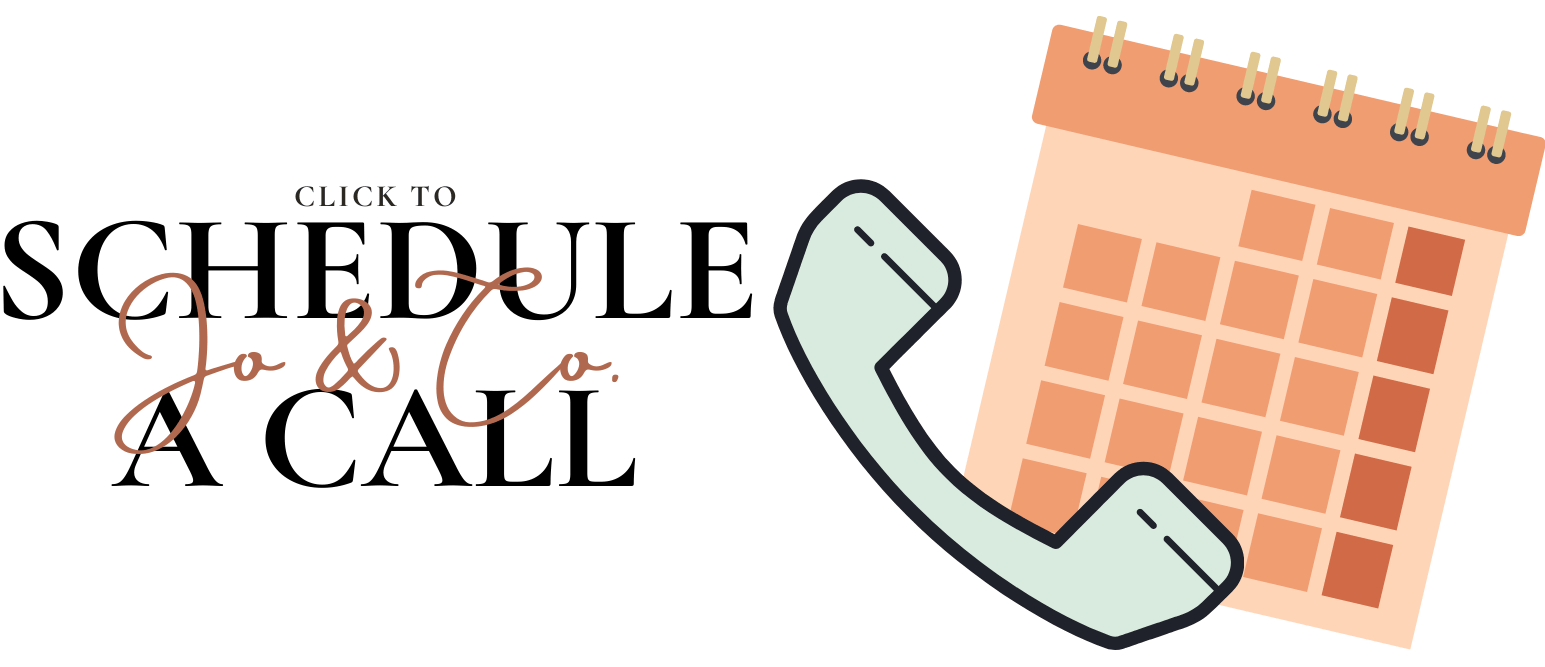 What next?!
• Navigate our Blog: https://byjoandco.com/categories-to-help-you-navigate-the-blog/
• Schedule a phone call or appointment with us! http://byjoandco.com/appointment.
• Email us! [email protected].
• Looking for a buyer's agent? Fill out our buyer questionnaire! http://byjoandco.com/q.
• Ready to find your dream home? Search, http://search.byjoandco.com.
• Subscribe to our YouTube Channel: http://byjoandco.com/youtube.