Hi friends,
I wanted to jump on here today to answer a question that I get quite often, and that questions is:
When is the best time to purchase a new construction inventory home?
And the answer is, I believe the best time to purchase a new construction inventory home is 30-45 days prior to Christmas, and closing on the home before the year's end.
I recently wrote a blog post that featured a builder, DR Horton, who just released their updated pricing to area real estate agents, and the list is mind blowing. We are talking ten, twenty, thirty thousand dollars in discounts on one particular home, and on top of that they are bundling it with amazing incentives. We are talking up to $6,000 towards closing costs, a washer and dryer, blinds, a refrigerator, an automatic garage door system, and a sprinkler system. I have even jumped on board when my own special "Christmas present" incentive!
So to back up my answer, I wanted to provide you with a list of reasons to purchase your home before the end of the year. Over here at Jo & co. we truly believe right now really is an amazing time to buy. Interest rates are so low, and buying at the end of 2019 allows you to apply and receive your homestead tax exemption almost right away! Check out the reasons why we think think right now is a great time to purchase a new home..
Reasons to Purchase in 2019
Your first mortgage payment will be in 2020!
You will qualify for your homestead exemption in 2020!
Interest rates are insanely low!
Interest rates this time last year were over a percent higher!
New construction home prices are always at their lowest 30-45 days prior to Christmas.
Avoid the instability of an election year!
You can start building equity for your future today!
In my research, I came across some graphs, and I wanted to show the last year of interest rates to you..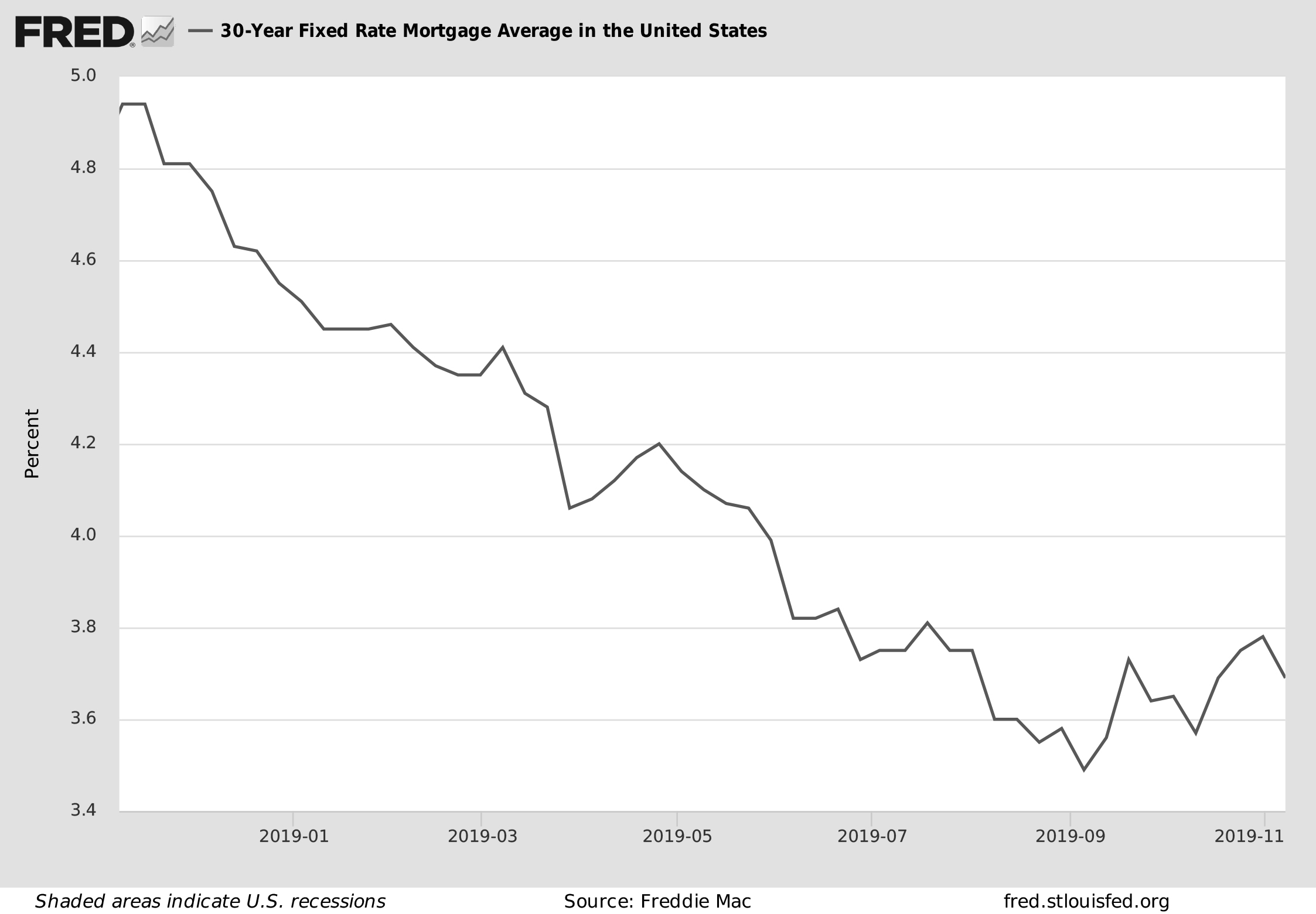 So if you have been discussing a new home purchase, please reach out to me. I love to answer your questions, so if you have some in mind, my contact information is below. And when you are ready, I would love to head out to the model homes with you, and help you with those negotiations.
I look forward to hearing from you.
Your Realtor,
Jordan Marie Schilleci, REALTOR®, Jo & Co. Realty Group
Call/Text 832-493-6685 | Email | Facebook | Reviews | Home Search App | YouTube