Are you curious if buyers are still purchasing homes and house hunting? Well I am here to tell you yes. May was profitably my most successful month to date (over the last 5 years), by closing 14 transactions, and June was my busiest month to date!  I even read an article that stated May was the busiest month for new homes sales in all years of record keeping. Wow!
Well, I wanted to share with you an article I came across today. It is about how buyers are still in the market, and near desperate to buy a home. These buyers are even proclaiming 'I'd Risk COVID-19 Exposure for My Ideal Home'.
A surprising number of house hunters have declared just how important it is to find their dream home during the global health crisis, even at the risk of their own health.
In a recent survey conducted by Helitech, a foundation repair company, 37% of 980 buyers said they'd "risk COVID-19 exposure to obtain my dream home." The consumers surveyed either are in the market to move, started their plan to do so prior to the pandemic, or recent purchasers.

But while buyers are ready to conduct a house hunt, they are finding they don't need to risk their health. The real estate industry has placed several health and safety protocols since the pandemic, including more virtual tours and virtual open houses as well as social distancing measures during tours and closings. Some brokerages are also requiring buyers to sign disclosure forms prior to touring a home in person. Those forms verify the person does not have a fever and will maintain social distancing precautions during the tour.

Most survey respondents say they prefer to see a home they intend to buy in person than virtually, although a large percentage are still willing to entertain making sight-unseen offers. Nearly 57% of consumers said they were not willing to purchase a home without seeing it in person, but nearly 35% said they would be willing to buy a home without seeing it in person first.

Some respondents who had already purchased a home prior to the pandemic said they now wished they had bought later. Fifty-four percent of those recent buyers say they wish they'd waited in order to get a better mortgage rate. Mortgage rates have fallen to all-time low during the pandemic.
If you are thinking about buying or selling, I would love to speak with you. Inventory is low for buyers right now, but all that really means, is that the good homes go quick. Part of the reason inventory is low, is that a good portion of the inventory is being bought up by investors who plan to rent the homes, but mostly because interest rates are so low, causing an influx of buyers. Couple that with all of our out-of-state-buyers, and you have a painted picture for you. The Texas real estate market is hot right now.
If you would like to learn more about working with me, and how I can meet your needs, please reach out to me. All of my contact information is below, and I have a huge presence on YouTube: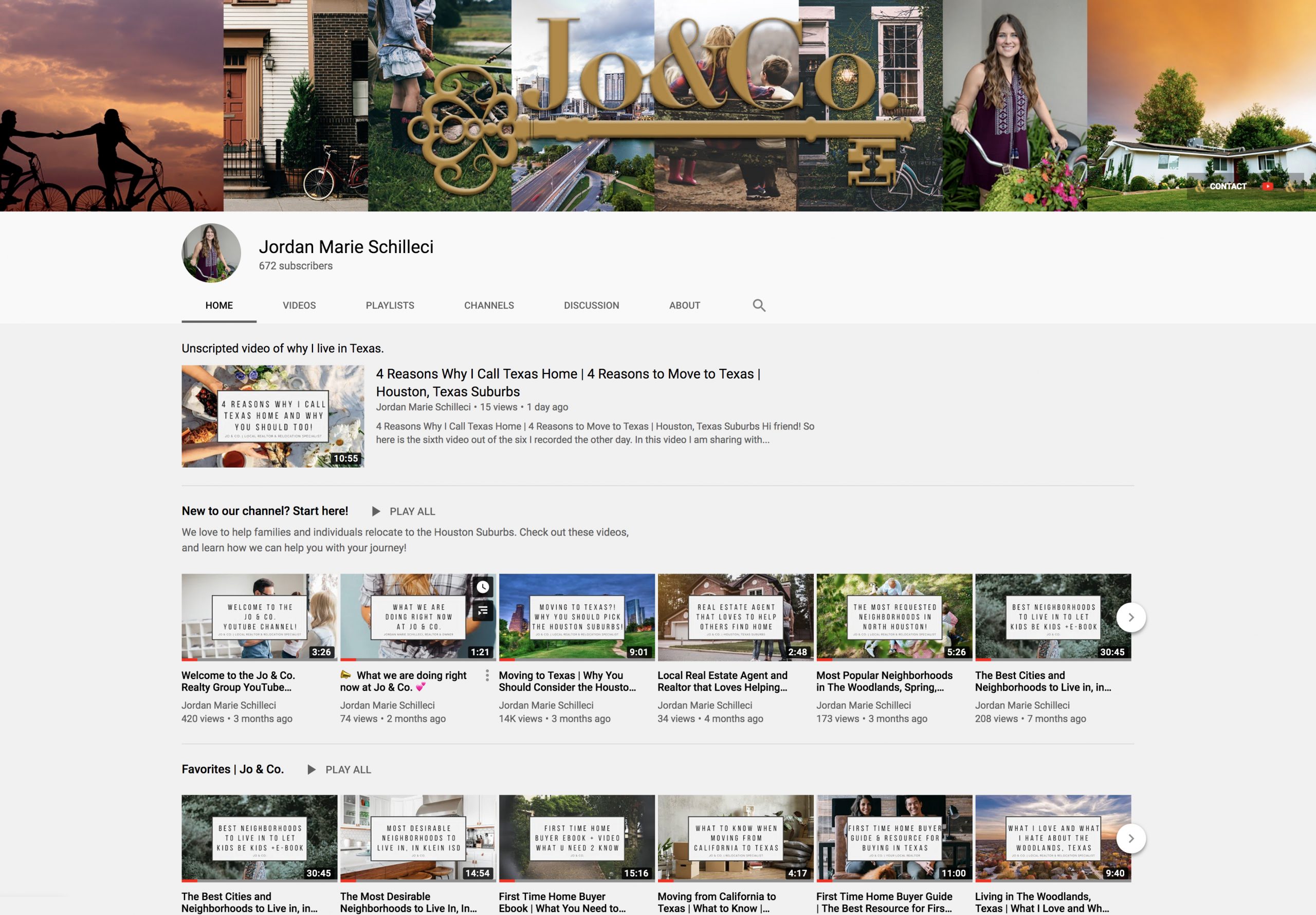 I cannot wait to hear from you! Schedule a call with me today!
Your Realtor,
Jordan Marie Schilleci, REALTOR®
Jo & Co. Realty Group
Call/Text 832-493-6685 | Email | Instagram | Facebook | Reviews | Home Search App | YouTube
---
Check out our most popular blog posts:
Jo & Co. Ebooks Available for Download:
Favorite YouTube Videos: