Hi there. I wanted to share with you a new buyer questionnaire form that I put together. If you have stumbled upon this, without me sharing it with you, you are more than welcome to fill it out. If you digitally fill it out, it will automatically pop up in my inbox; I would then reach out to you to say hi, and to see how I can help you!
Typing that made me realize, if you do that, I will need your contact information. Usually I would already have this. Any who, I just added those two fields to the digital form. You can find that by clicking: byjoandco.com/q.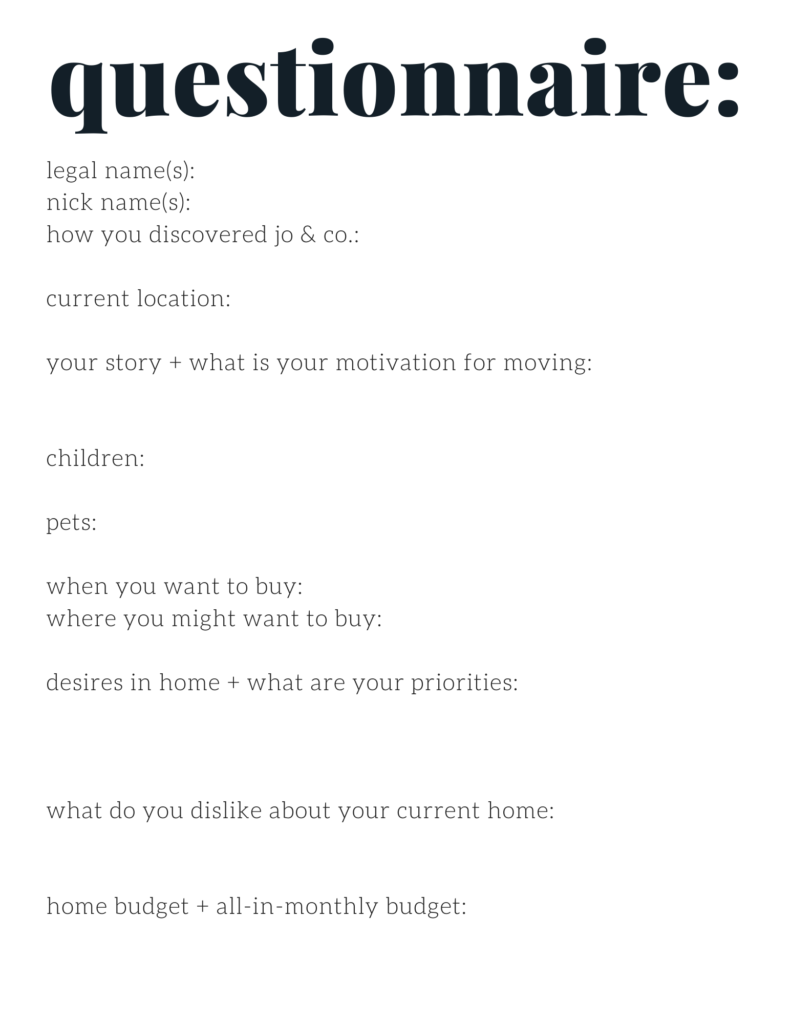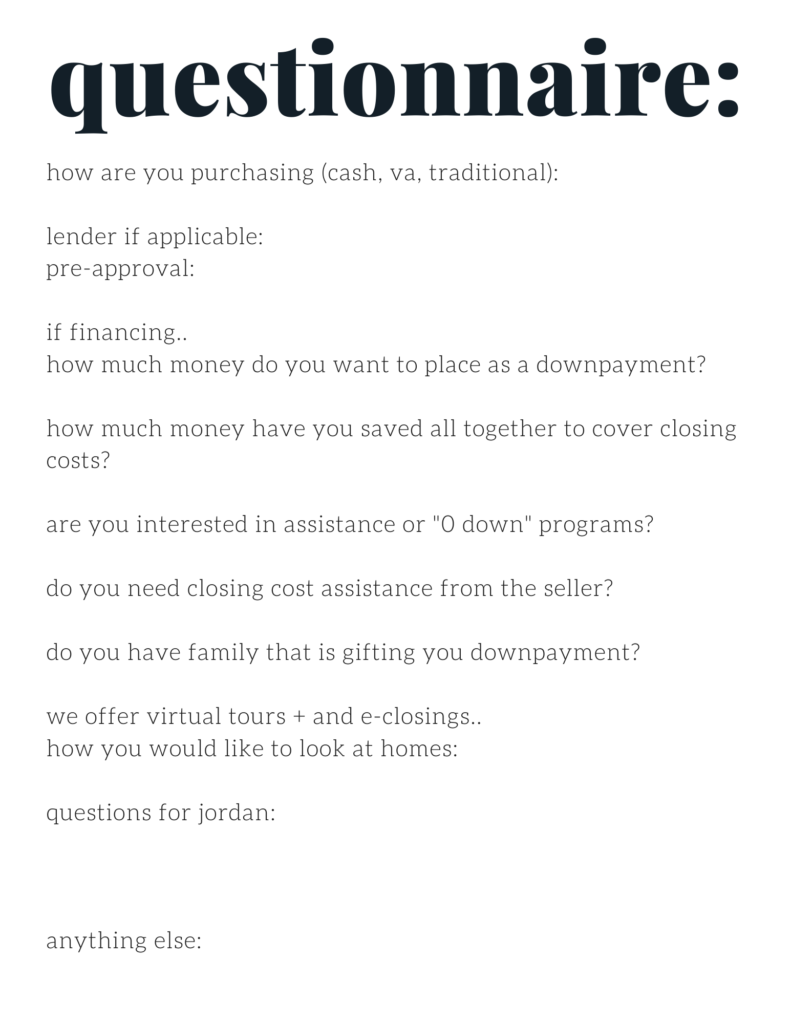 Okay doke. If we haven't spoken yet, I truly look forward to doing so!
Jordan Marie Schilleci, REALTOR, Jo & Co. Realty Group
Call/Text :: 832-493-6685 | Email :: [email protected]