Welcome new friend! We are so excited you found our little corner of the Interwebs. We wanted this blog post to serve as a place for all of our programs to live. If you are looking to buy or sell a home in the near future, this information is for you!
Upcoming Event
If you are a new buyer or soon to be buyer, we hope you attend our first home buyer's lunch and learn, happening Saturday, April 2nd, at noon, in The Woodlands.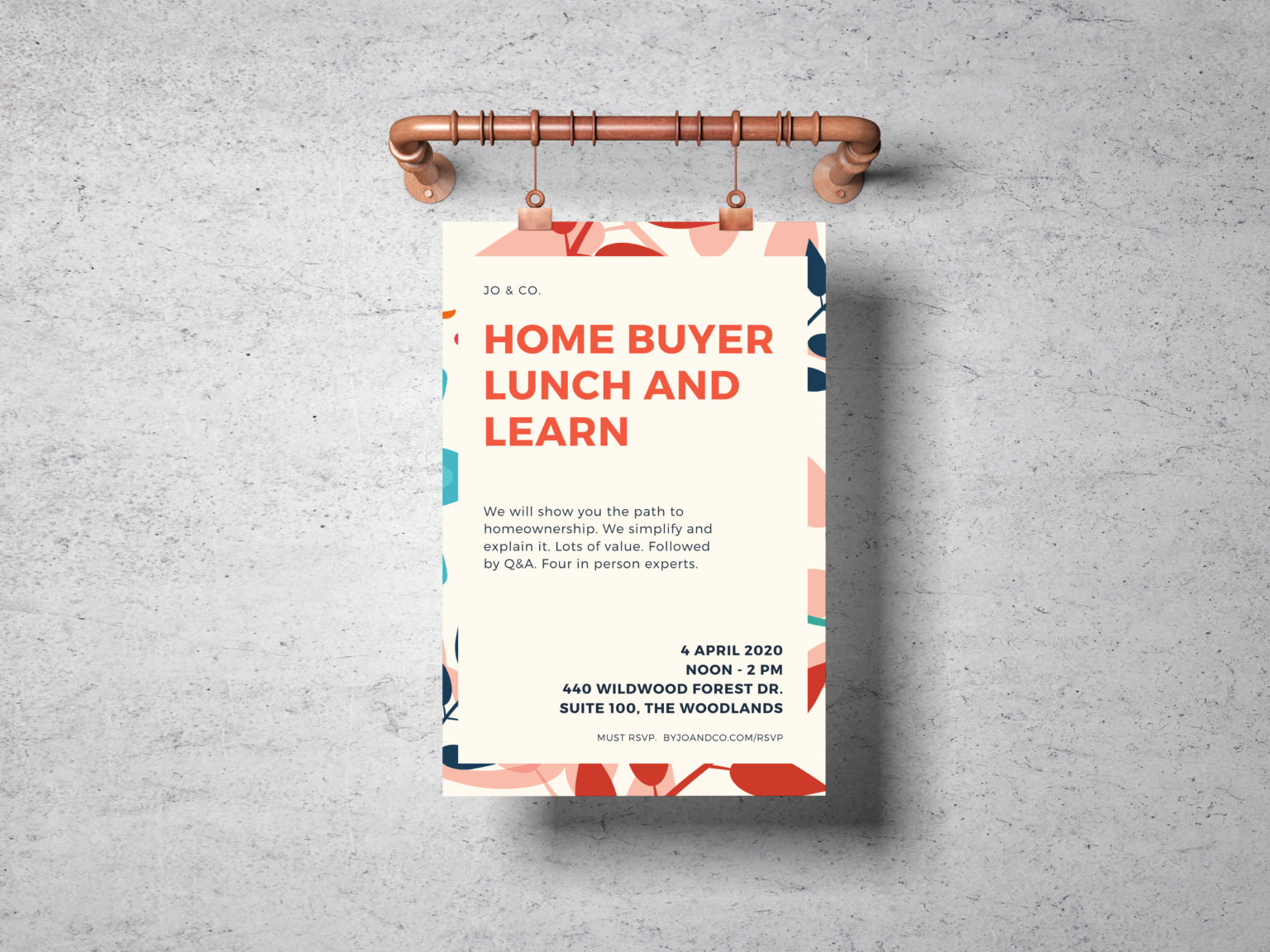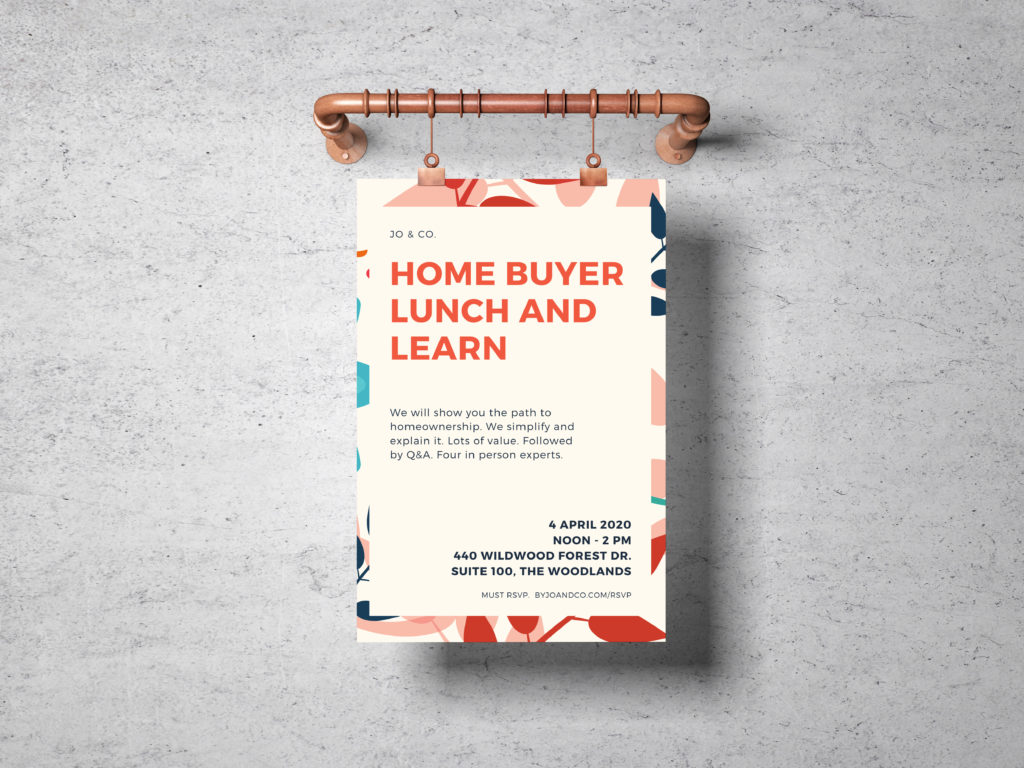 You can download a copy of this flyer here.
Whether you are a first time home buyer or someone wanting a refresher, we would love to have you. The event will take place in The Woodlands and be held Noon on April 4th, which is a Saturday. We plan to illustrate the path to homeownership, as we simplify and explain it. We will cover option, programs, and loan types. We will have a lender present, home insurance sales person, and an certified home inspector. We will have time for Q&A, and you can even get the preapproval process started. Oh, and best of all, lunch will be provided.
We truly hope you can make it. Just visit byjoandco.com/rsvp to RSVP. Please reach out to me if you have any questions prior!
All of Our Programs
When you are ready or if you have any questions, we hope you please free to reach out to us!
Your Realtor,
Jordan Marie Schilleci, REALTOR®, Jo & Co. Realty Group
Call/Text 832-493-6685 | Email | Instagram | Facebook | Reviews | Home Search App | YouTube
---
Check out our most popular blog posts:
Jo & Co. Ebooks Available for Download:
Favorite YouTube Videos: