Hi friend!
I love nothing more than sharing new information with you, and I am so excited to announce a new program to you. This one is different from all the others I have mentioned because this one does not have a "maximum income limit".
No Down Payment + No Private Mortgage Insurance
660 Minimum FICO Credit Score
Max DTI 43%
No Maximum Income Limits
Up to 6% Seller Concessions Allowed
Purchase price: up to $525k
So what does this mean for you!?
Maybe you are wondering what this mean for you, and how it can allow you to become a homeowner without spending a couple years saving up for a downpayment?
Well what this means if you meet these two requirements:
Your credit score is 660 or higher and..
Your debt-to-income ratio is 43% or less (you spend less than 43% of your gross income on revolving credit: future mortgage payment, credit cards, student loans, lines of credit, car loans, etc.)
Plus you must have good and stable job history, then you qualify for this above loan program.
This loan program allows you purchase a home with a 0% down payment, and it goes even farther than that. With an amazing realtor by your side, one who can help you negotiate up to 6% in seller concessions, you can typically buy a house with just earnest money, inspection, and option period money, out of pocket.
Let me paint this picture for you..
If you were to purchase a $250,000 home (example/possible scenario):
You would put down $2500 as one percent earnest money to open escrow.
You would pay $200 for a 10-day option period which secures you 10 days to do inspections.
If the tax rate is 2.9% and your interest rate is 5.25%..
And you ask for 3.5% closing cost assistance, which is a $8750 closing cost credit from seller.
You select a 30-year-fixed-rate loan.
Your cost of home owner's insurance is 1%..
Your monthly payment breakdown would be about:
$1,380 Principal & Interest
$604.17 Taxes Before Homestead (This number should almost always be lower.)
$208.33 Home Owners Insurance
$2200 Monthly Payment if Rounding Up
Your closing cost breakdown would be about:
0% Down
$8750 Seller Credit
$4,664.38 Prepaids
$7,039.86 Closing Costs
$2375 Check to you at close!
So your up front out of pocket costs would be about:
$2500 Earnest Money
$200 Option Check
$550 Inspection
What you would(not) have to bring with you to close:
You would walk away from closing with a check for $2375
If you would like to see if you qualify for this loan or if you have any questions about this loan program, please reach out to me. I love nothing more than assisting home buyers in making home ownership a reality.
What's Next?
I hope you found this post beneficial. If you are thinking "what is next?", I recommend reading a few more blog posts, and then reaching out to me when you area ready. My cell phone number is 832-493-6685, and I love texts and phone calls (I keep my phone on silent when I sleep, so please do not hesitate to reach out.).
Upcoming Event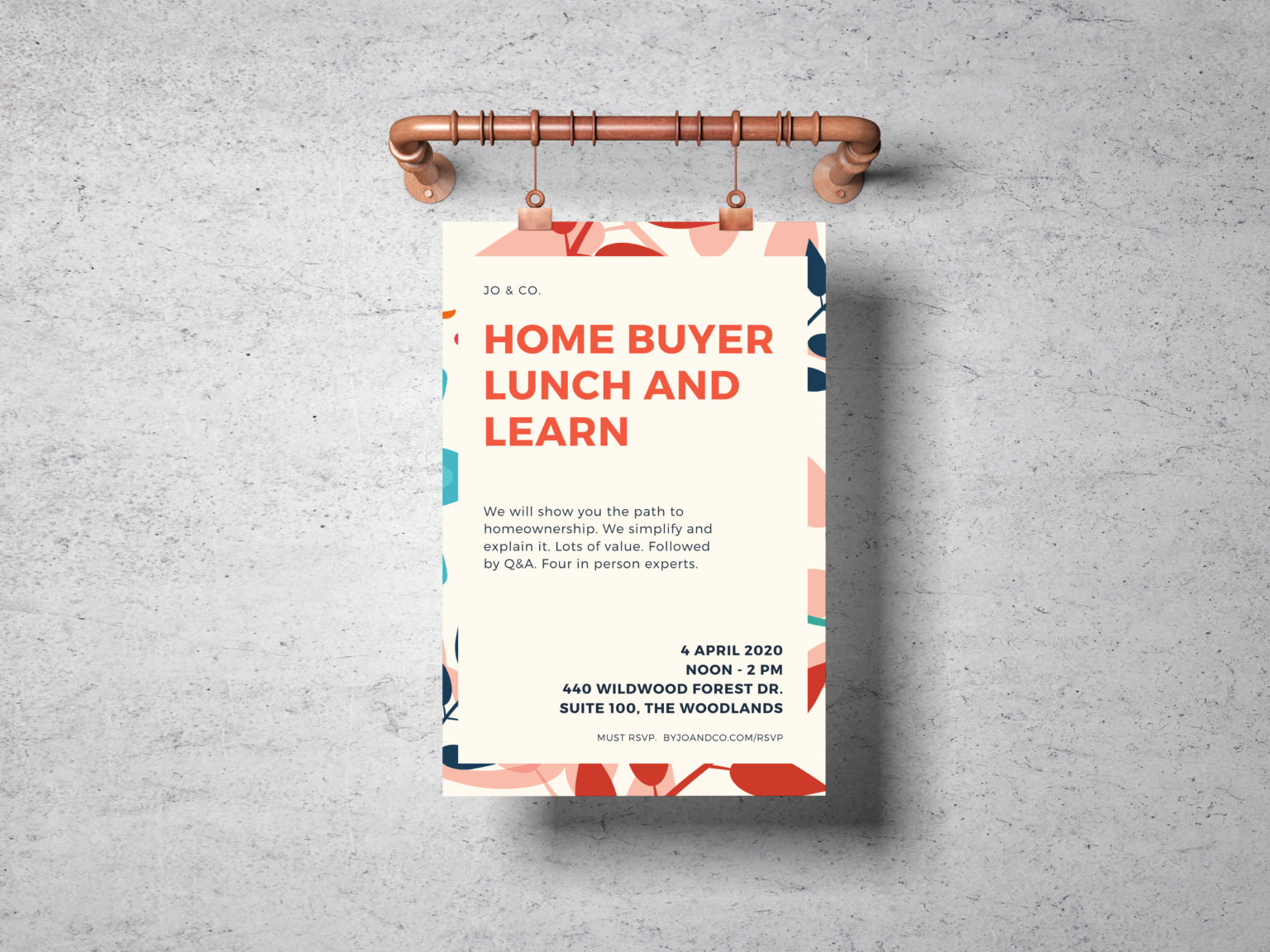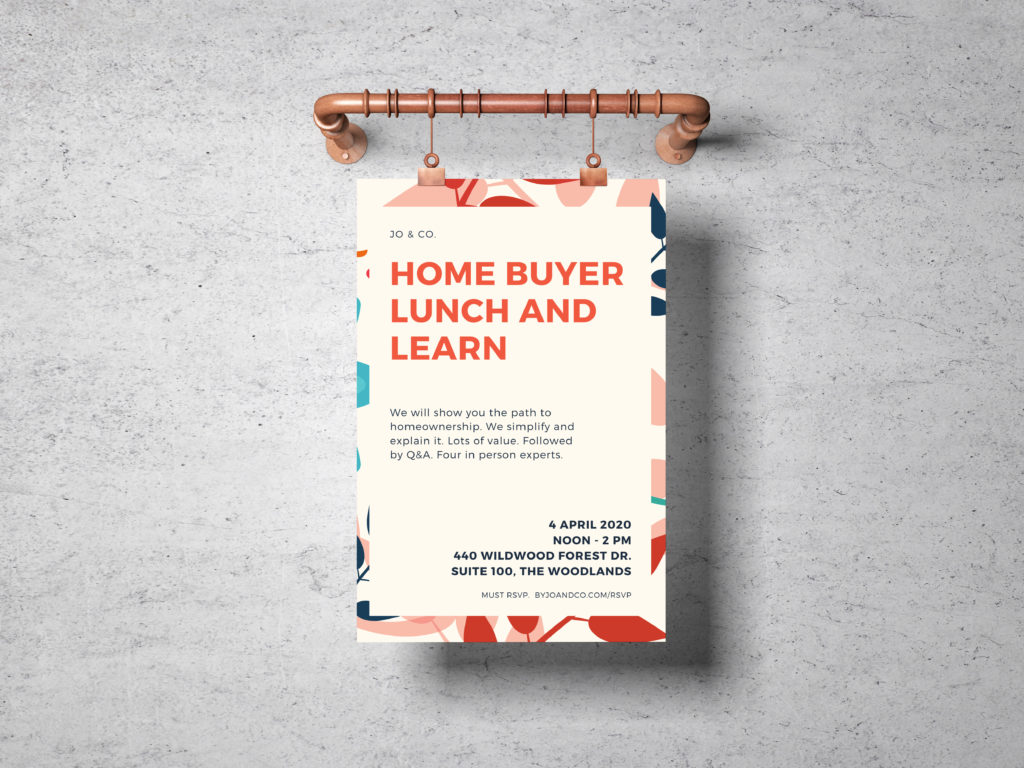 Your Realtor,
Jordan Marie Schilleci, REALTOR®, Jo & Co. Realty Group
Call/Text 832-493-6685 | Email | Instagram | Facebook | Reviews | Home Search App | YouTube
The Home Search App link above, is a great way to work together. You first download HAR.com, and then click the link to connect us.
---
Check out our most popular blog posts:
Jo & Co. Ebooks Available for Download:
Favorite YouTube Videos: