There are many cool aspects of being a real estate agent. I get to meet fantastic people who are wanting to purchase or sell, but one thing some might over look, is that I get to rub shoulders with some really cool industry people. Some are lenders, insurance sales agents, financial advisors, carpet cleaners, professional movers, and so many more.
When I got into real estate, it wasn't because I liked home decor, or because I wanted to drive around hours of each day looking at houses new or old. It was because I love helping people. And just as much as I love helping people, I love working with industry professionals that love helping people, just like I do. It is really special when you get to work together to provide exceptional customer service. I love team work.
One lender I met recently is Gary Warstler. We even got to learn more about each others' businesses over some cheddar biscuits and Caesar salads, not too long ago. And he was telling me about an exclusive offer that applies to VA loans and refinances. They are waiving the funding fee! This is a $1290 savings, so I knew I must blog about it! You can download the .pdf flyer here, but I am going to attach an image as well..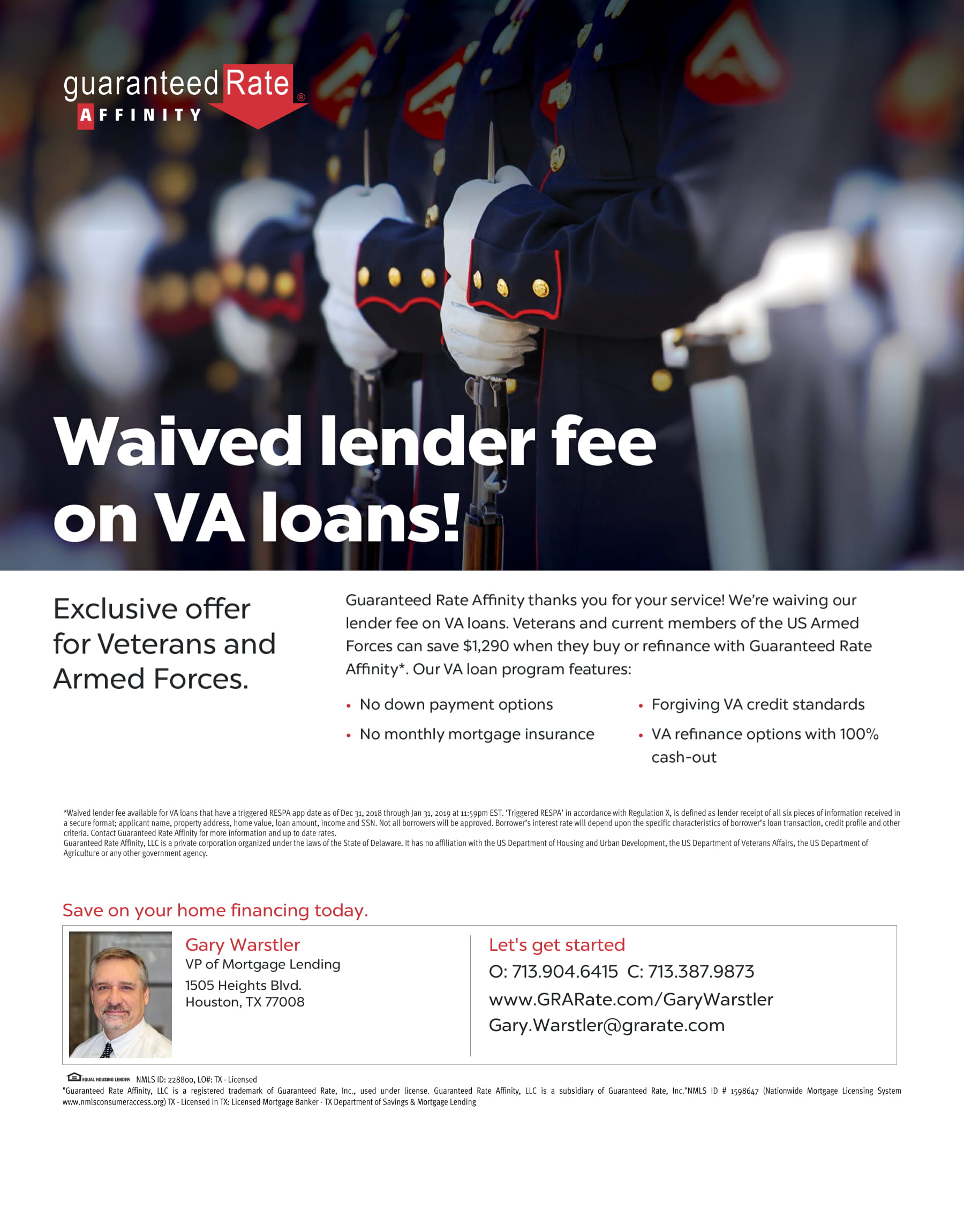 Guaranteed Rate, his brokerage, is also offering a savings for FHA and conventional loans. They are providing their services for a flat rate of $1290.
If you are in the market, or know someone that is, that is eligible for a VA loan, please have them reach out to us!
<3xojo
Jordan Marie Schilleci, REALTOR®, Jo & Co. Realty Group