Hi friends,
If you know me well, you know I can be silly sometimes, like in this post, and that I have four little ones still left in the house, because our two teenagers flew the coup the last two years. Things are quite different without those two extra sets of hands hanging around, and this was my first winter break "alone", Lol, with all the kids. If you also have children, I am sure you can put yourself in my shoes, as I thought of this post, The Best Places to "Recover" from Winter Break. I am thinking we might need some head to toe, and brain to soul recovery here, so this list will follow accordingly, and to make it even better, I am going to actually live this list, with the top down on the Jeep of course, come Tuesday! (Writing the list Sunday morning, and pictures/reviews will come into play Tuesday.)
FIRST STOP – TEA/COFFEE – Levure Bakery & Patisserie | 8:30 AM

SECOND STOP – A WALK – Towne Green Park & Waterway | 8:45 AM

THIRD STOP – WORK OUT – Full Psycle in Market Street | 9:30 AM

FOURTH STOP – BRUNCH – CoCo Crêpes, Waffles & Coffee

FIFTH STOP – SMALL SURPRISE 4 THE KIDS – Jordan's Sweet Shoppe near Creekside

SIXTH STOP – A MASSAGE – Crystal @ Hand & Stone

SEVENTH STOP – LUNCH – TRIS with the Sister

EIGHTH STOP – DESSERT – Popbar

NINETH STOP – SHOPPING – Barnes & Nobel & Anthropologie

TENTH STOP – NAILS – New Nails & Spa

ELEVENTH STOP – DINNER TO GO – Hunam Garden
So this is just my list, but I asked some friends to chime in, and these are some of their recommendations. Xo.
Salt therapy – Salt Remedy 
A therapeutic float – Blissful Waters Float Center
Massage – Waves Therapeutic Massage
Cut Color Brows – Three Sisters Beauty
A good stretch – Reach Stretch Studios
Another one of my favorite places to just be me is a good used book store. There is one on Sawdust:
Once & Again New & Used Books, 379 Sawdust Rd, Spring, TX 77380
I also love a good climb, and my favorite place to indoor rock climb is:
inSPIRE Rock Indoor Climbing & Team Building Center, 403 E Louetta Rd, Spring, TX 77373
Do you have any big plans when/now that school is back in session?
---
Hi again!
Tuesday came and went, and it was such a lovely day. I actually just got done editing and rearranging the list above. I originally planned to kayak the lake, but unfortunately the boat house with the kayak rentals is closed Tuesday and Wednesday each week. I ended up doing a cycle class instead. I have only been to one other cycling studio, and I really welcomed how different this studio was compared to the other. It was more competitive, and that feels like a good way to mix things up. I also changed the park up. I originally planned to walk around Northshore Park, but after grabbing some tea, the Waterway was calling my name.
So I did start my morning with a nice cup of hot tea from Levure. Since I knew I was going to workout, I did not have any pastries, but the place was buzzing, honestly I think it was the only thing open in Market Street at that early-ish hour, and the food did look and sound delicious.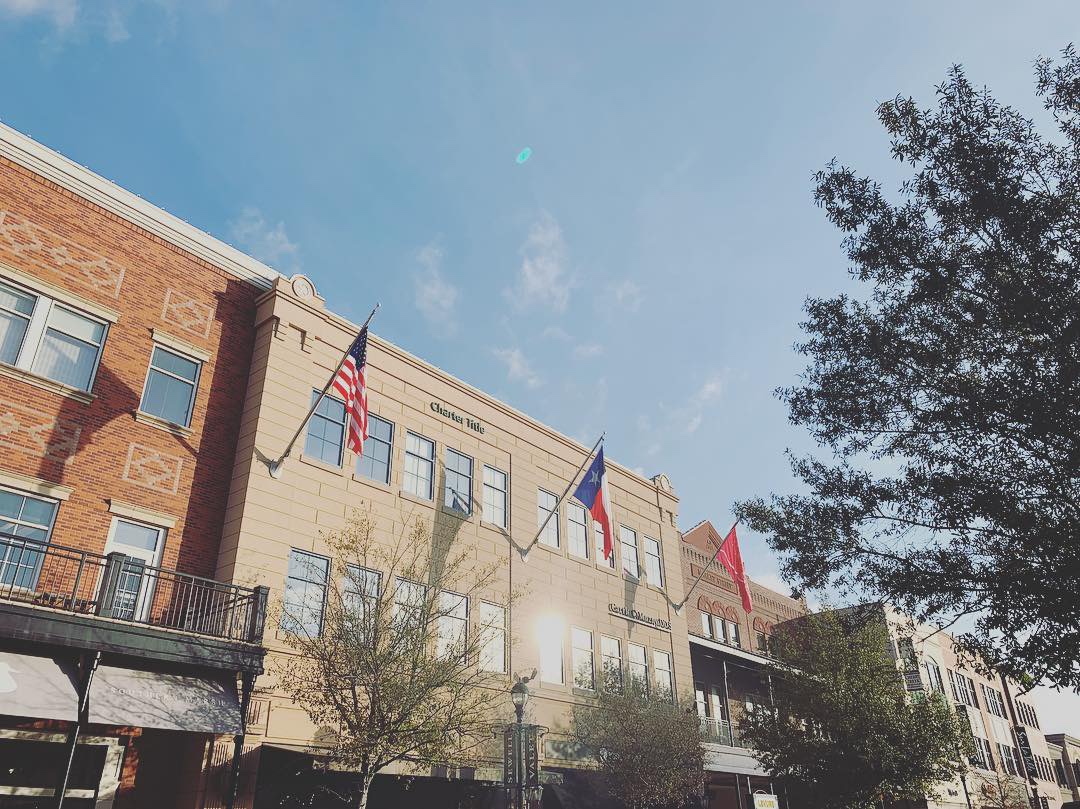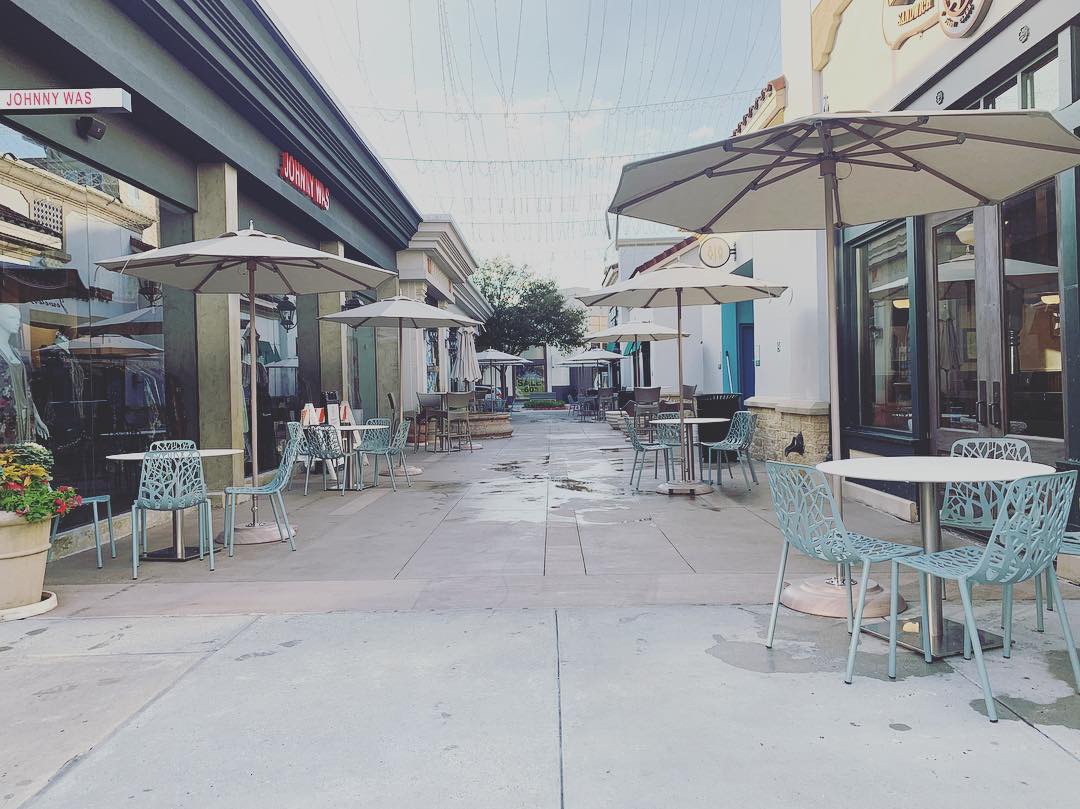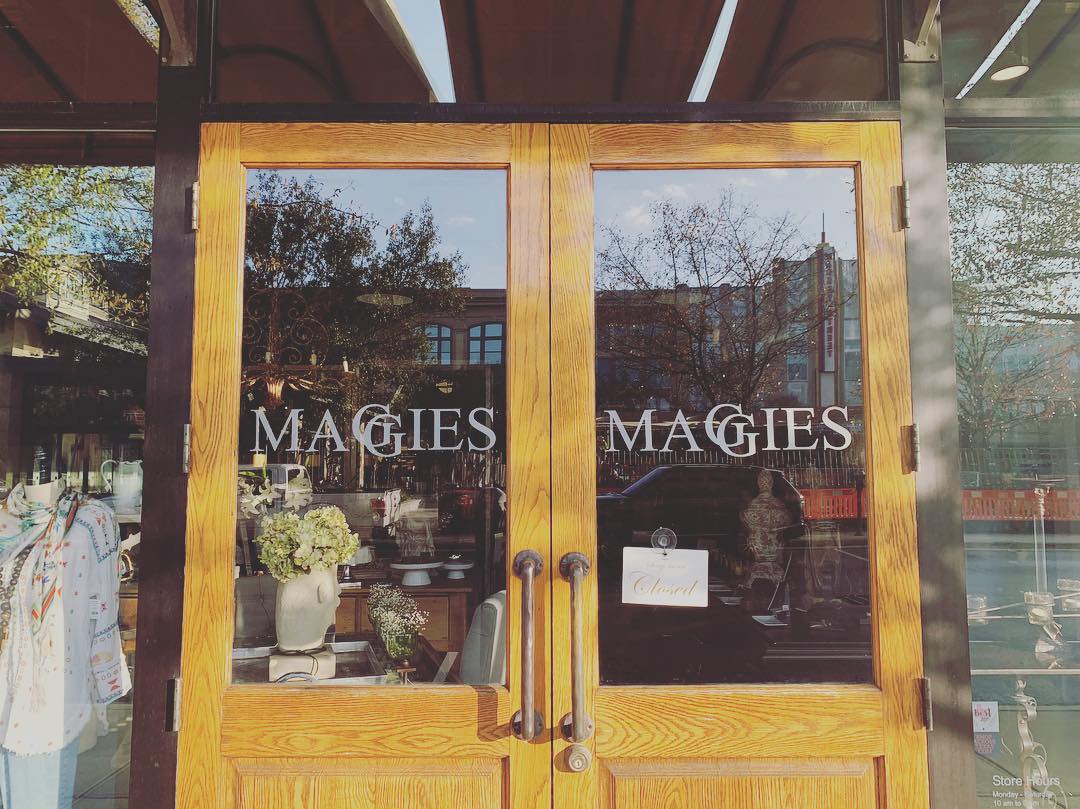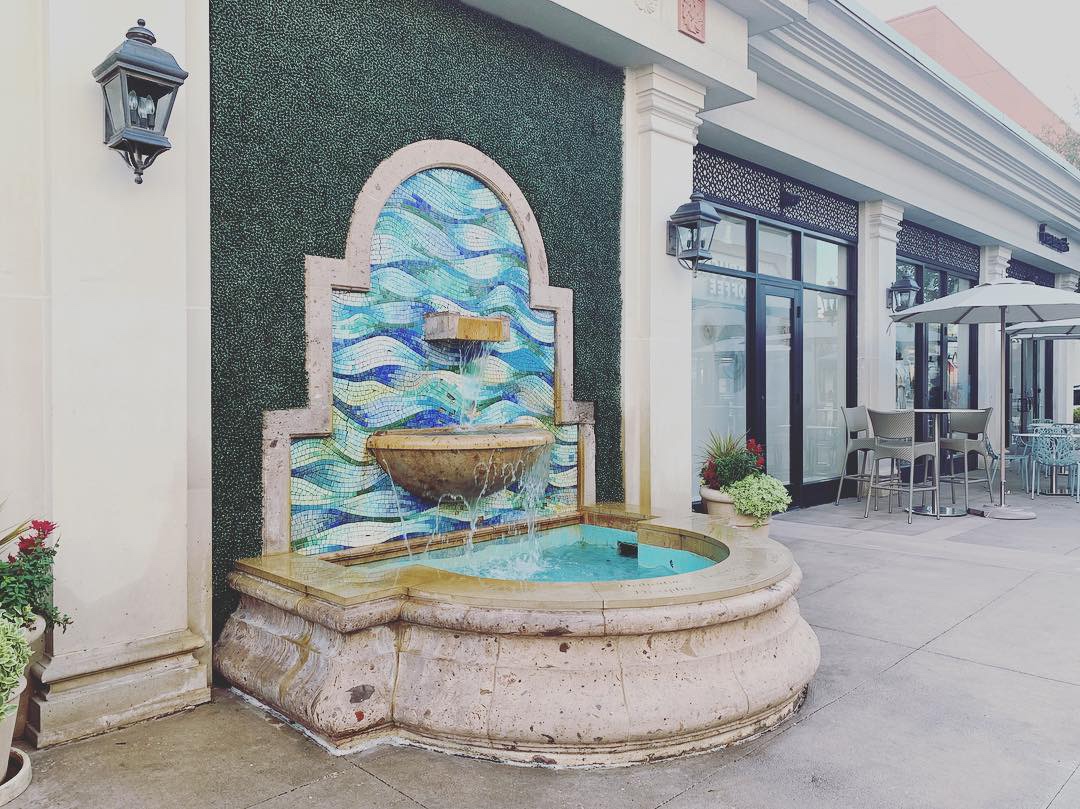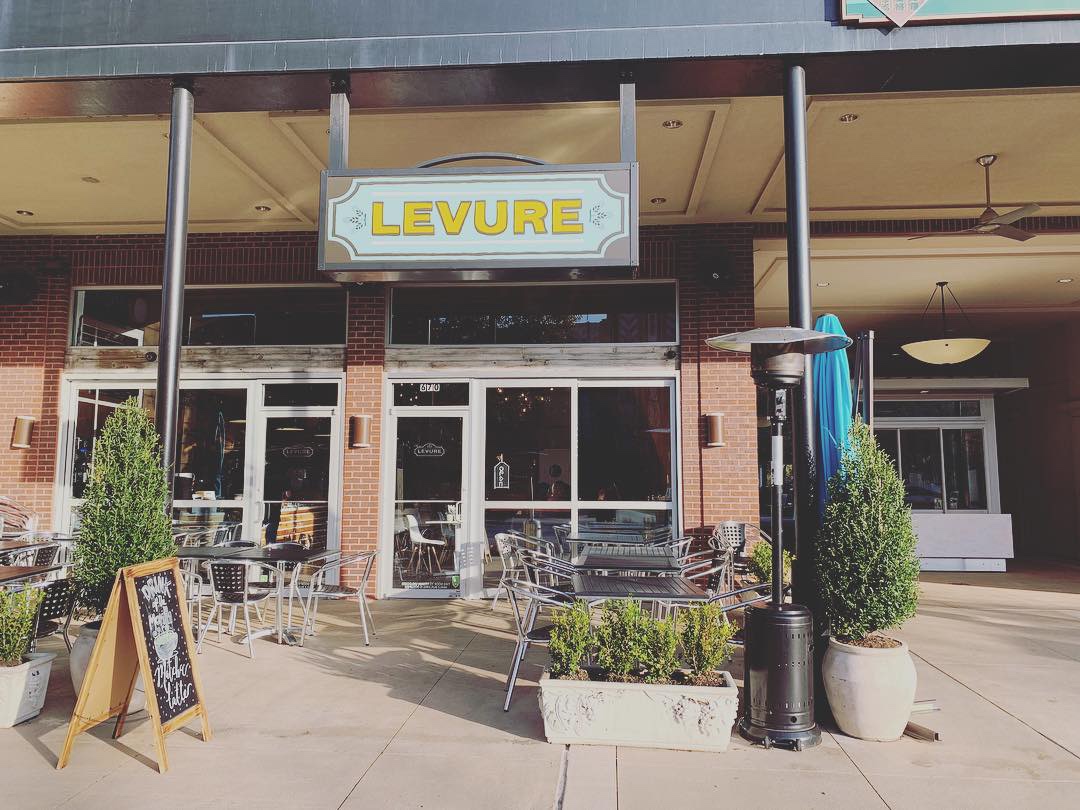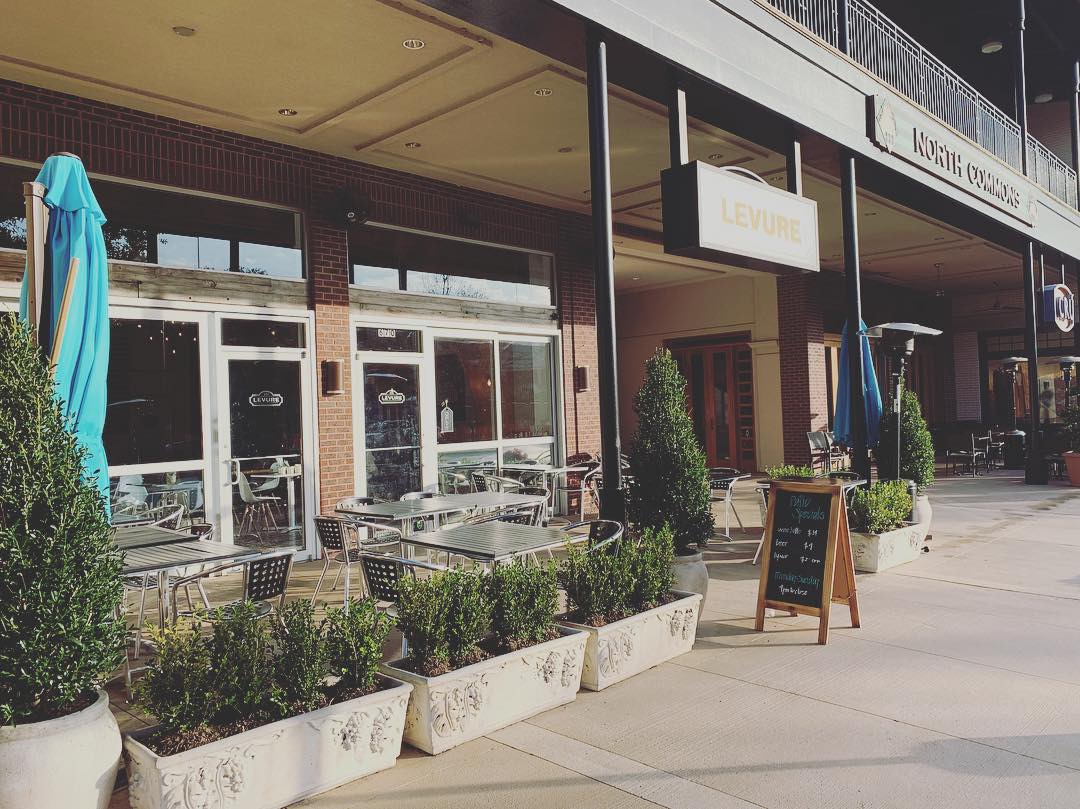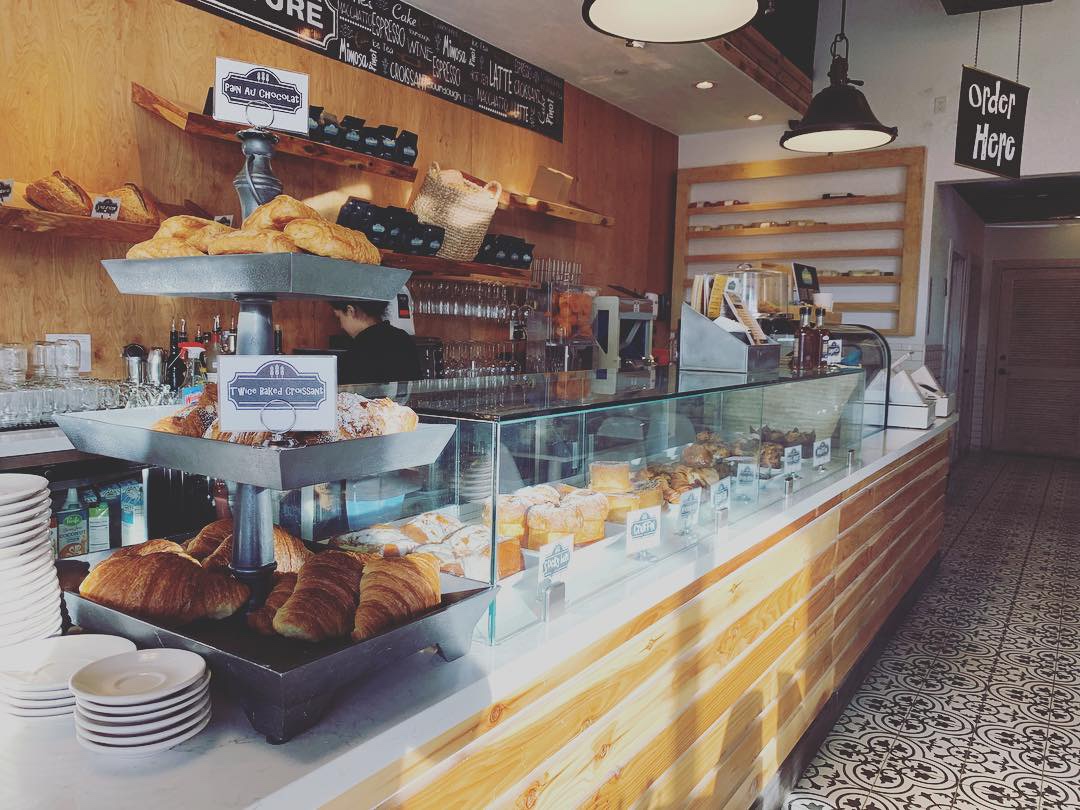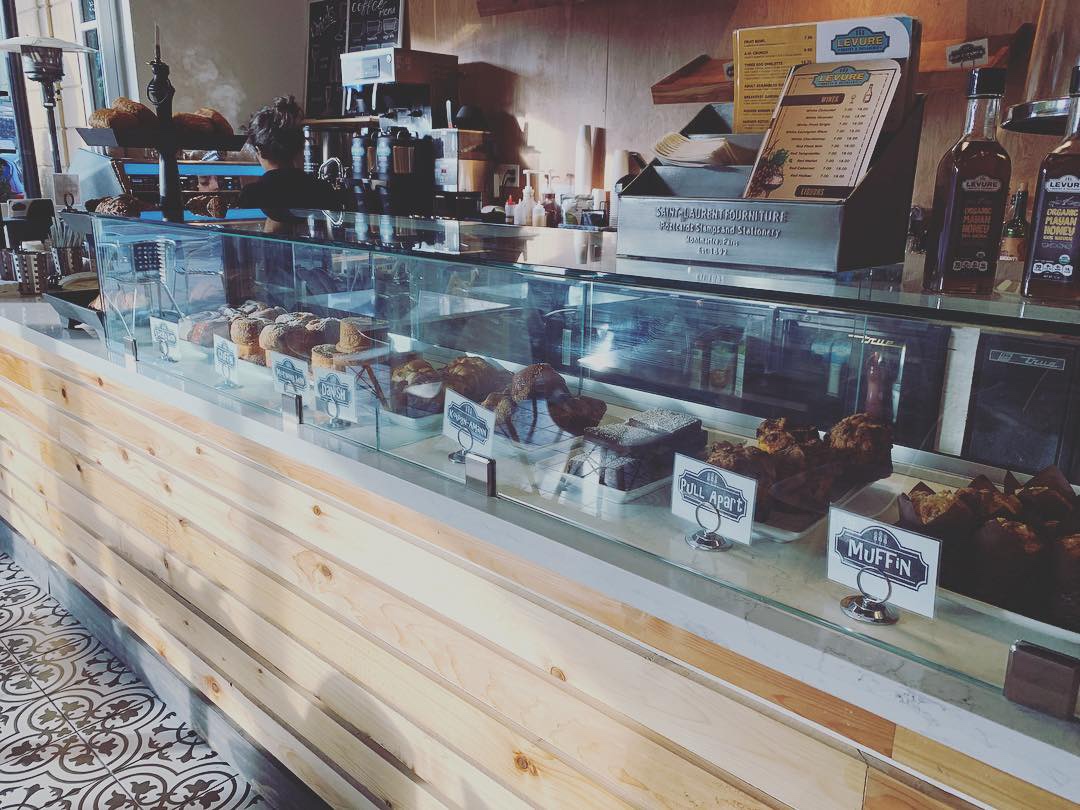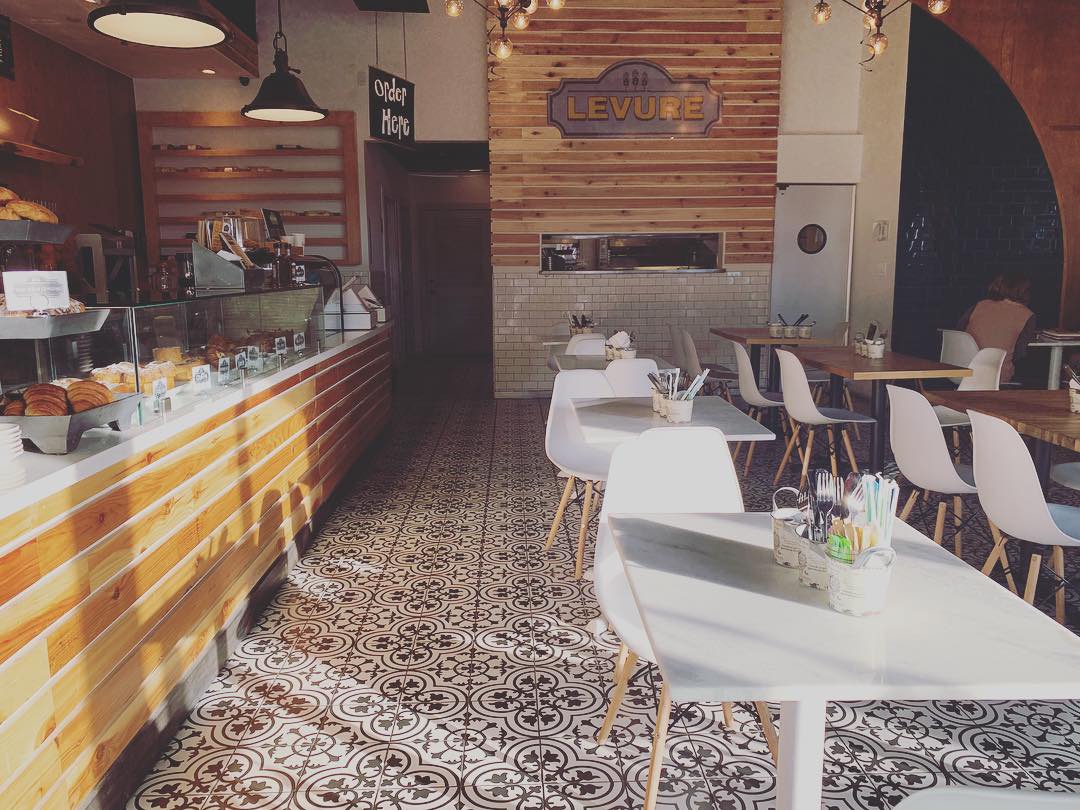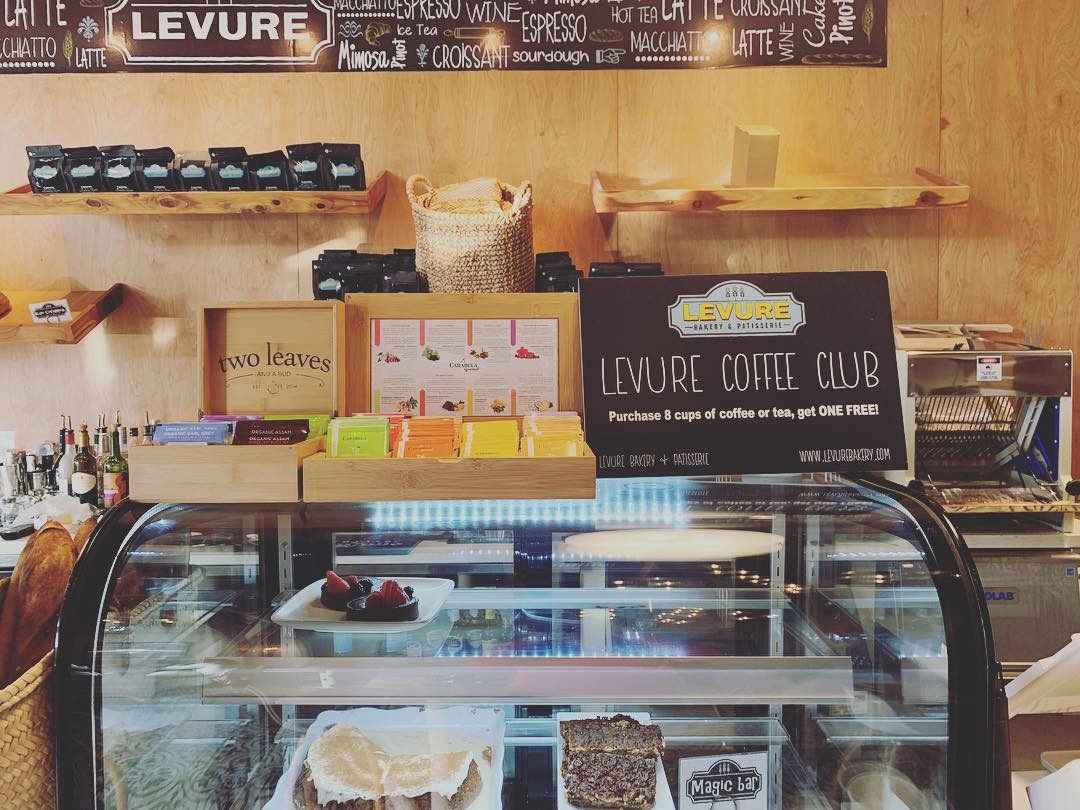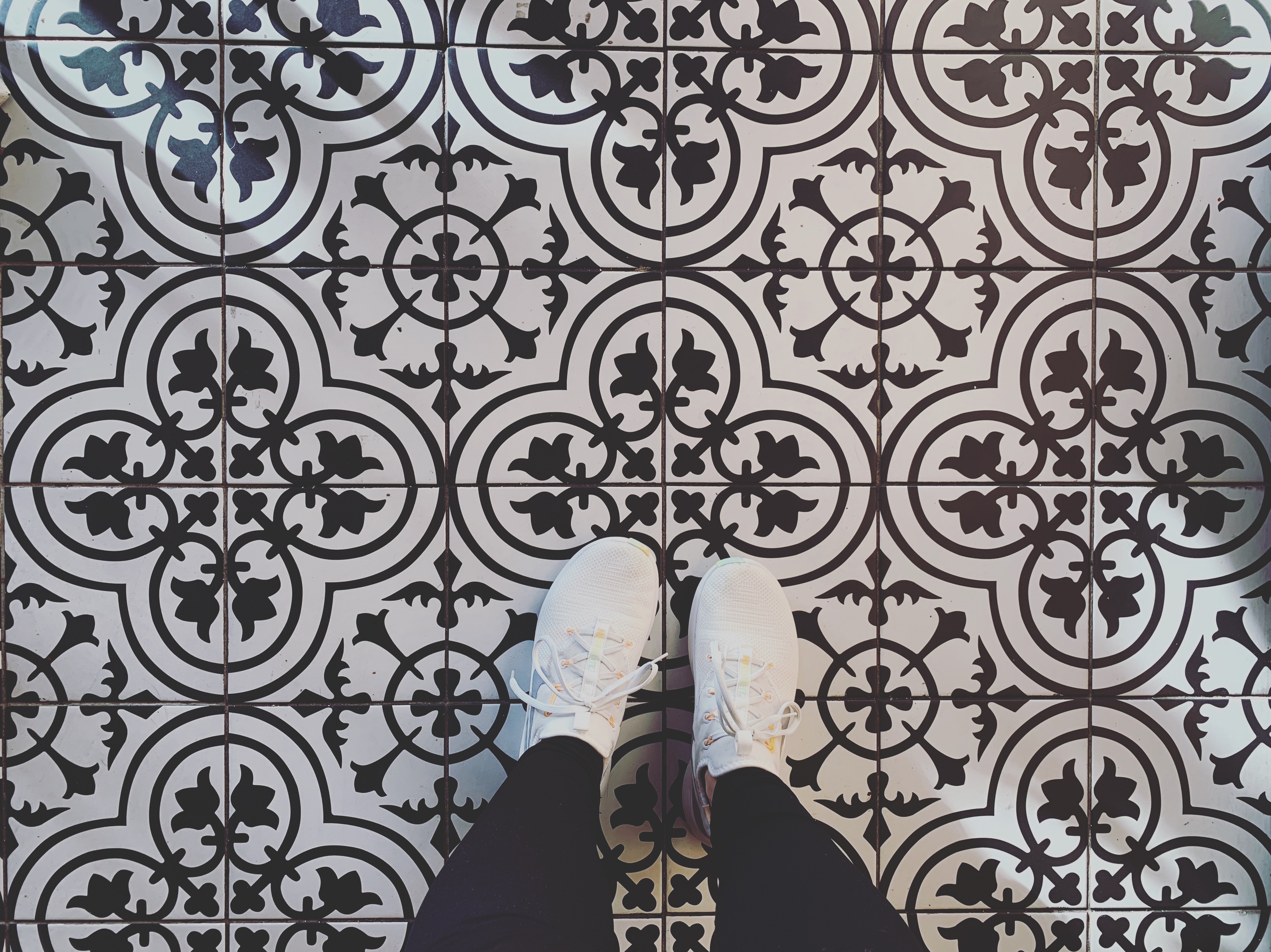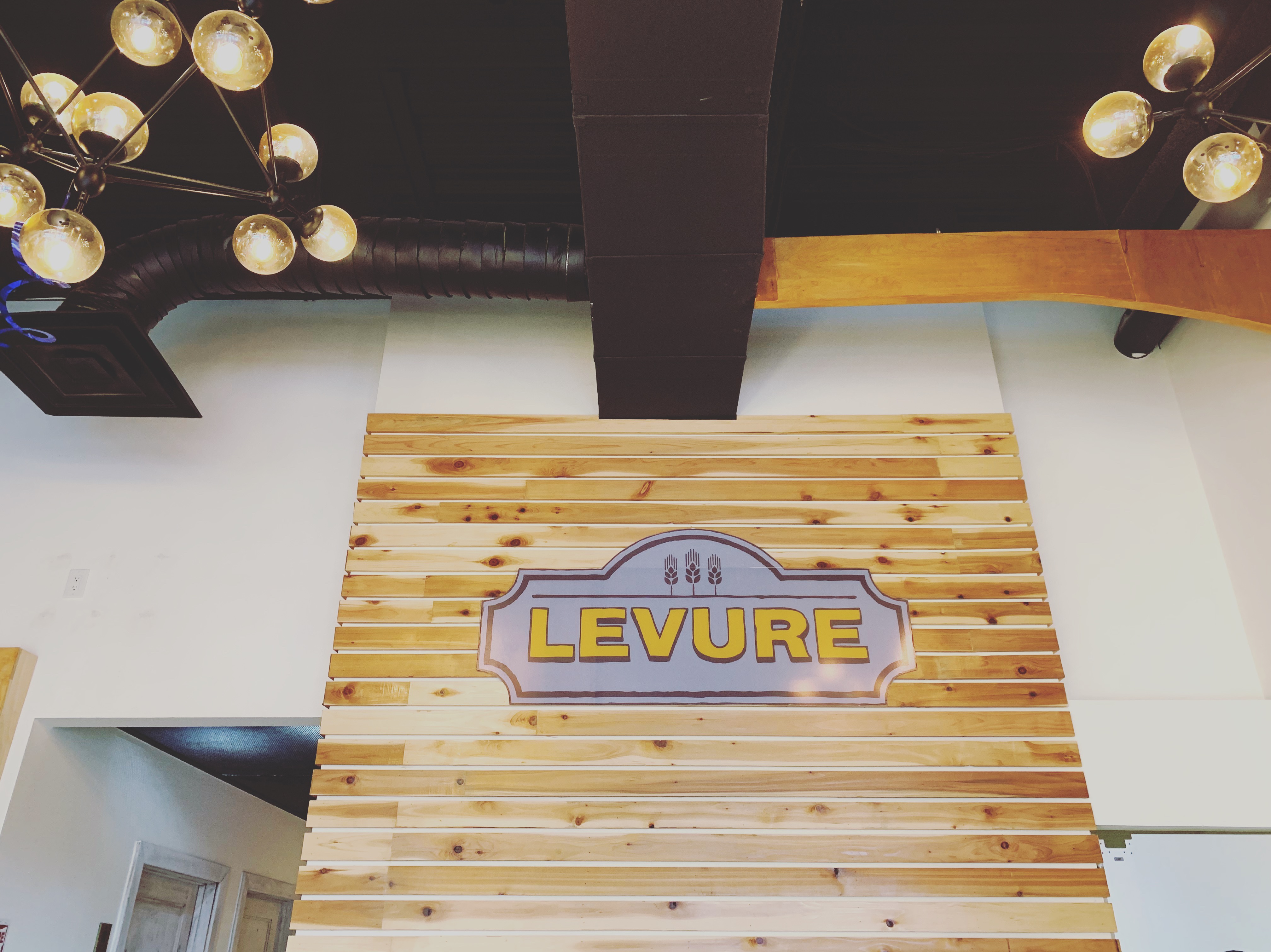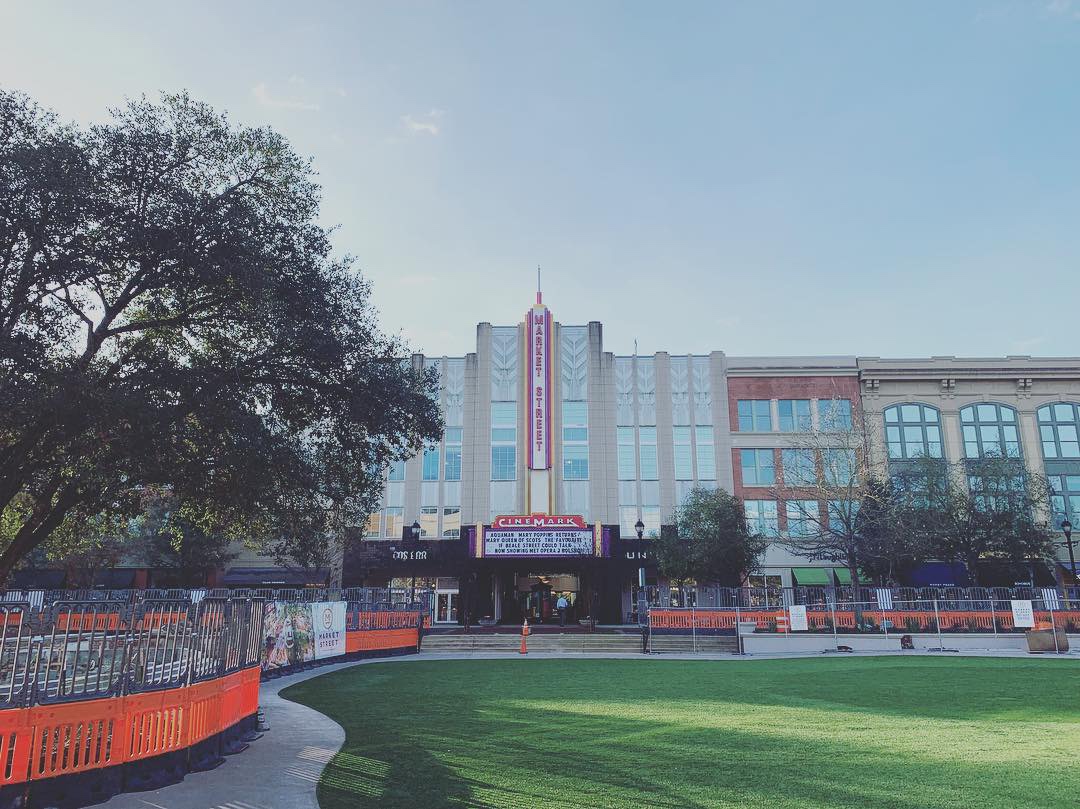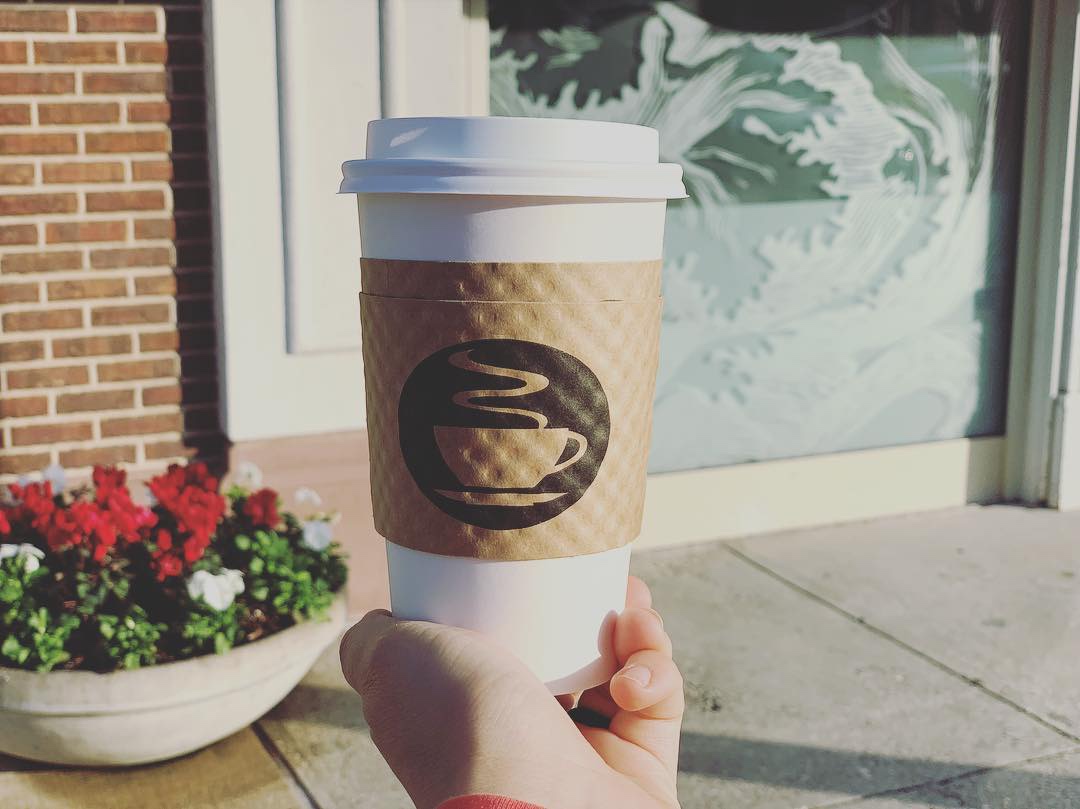 After Levure, which I did struggle to find (they really need to update the geo-tagging Google has done for them), I headed down to the Waterway, which is where the Riva Row Boat House is. I quickly realized it was not opening for another 48 hours, and decided to enjoy a nice walk up and down the waterway and through a beautiful sculpture art garden maze, while I waited for my cycle class to begin and a friend to arrive.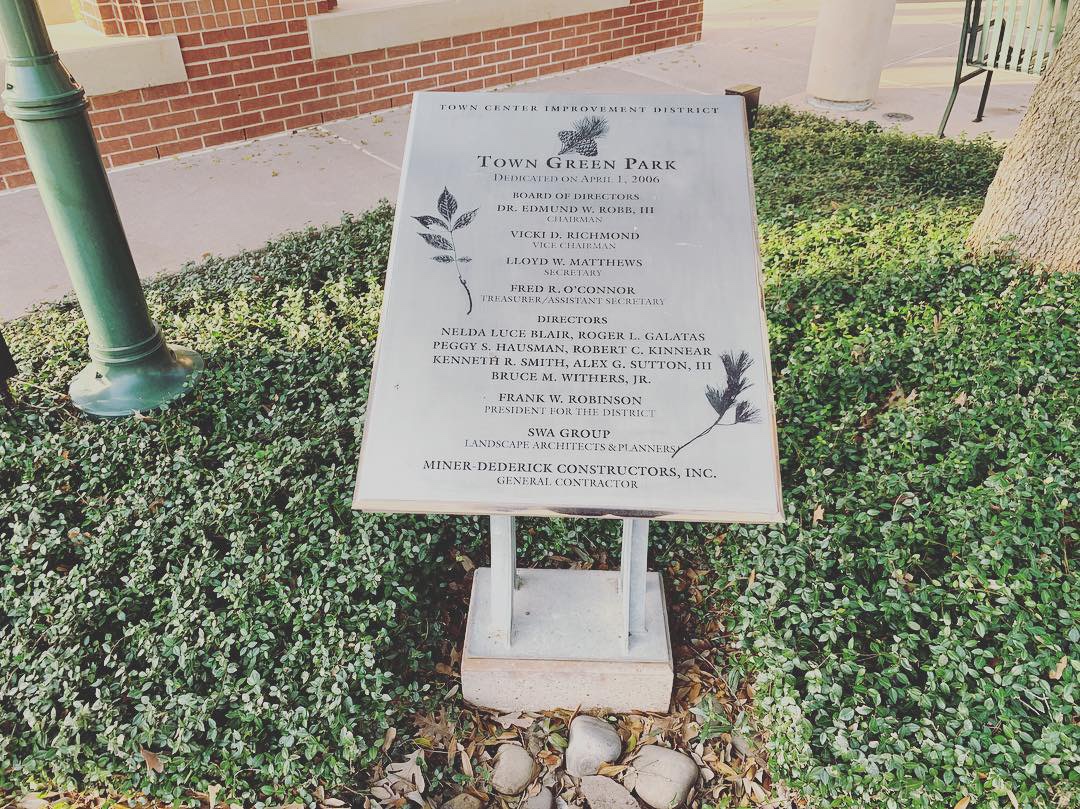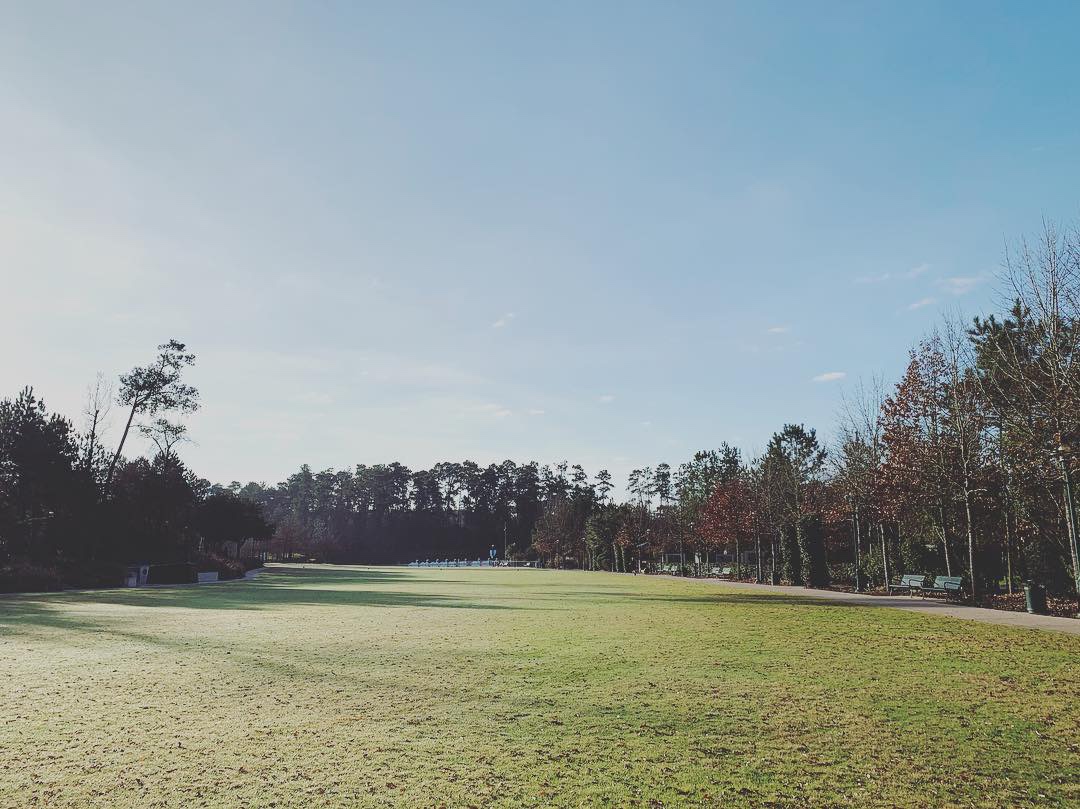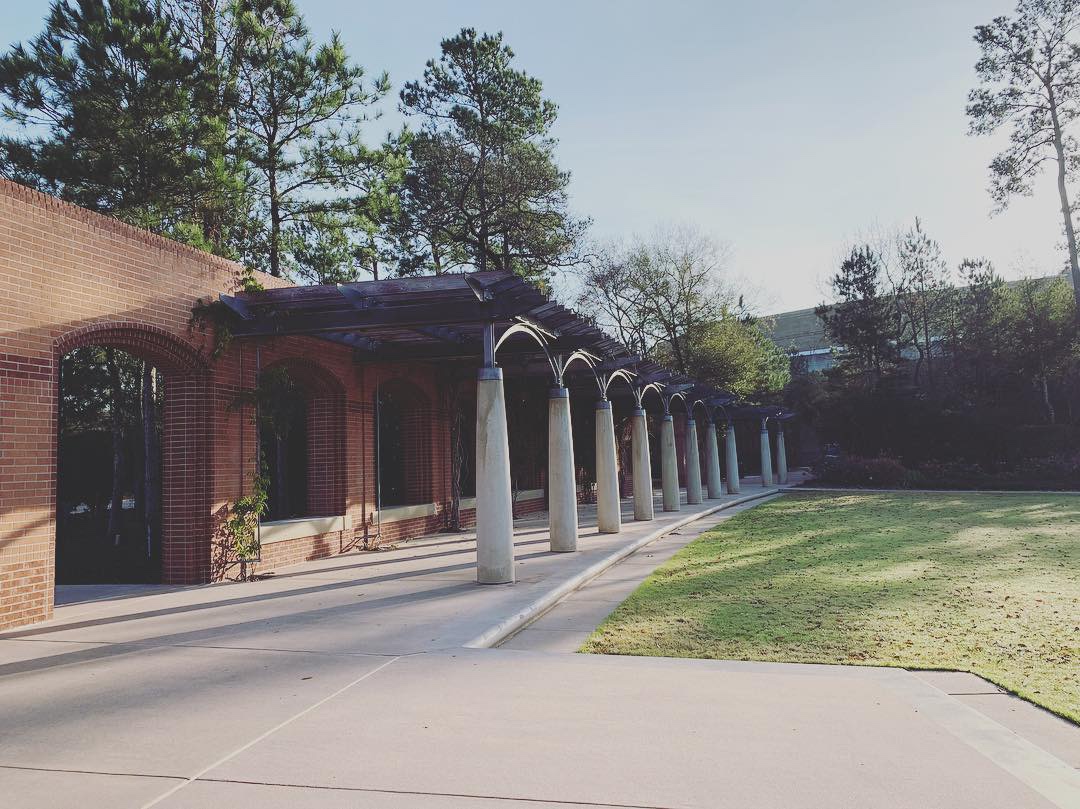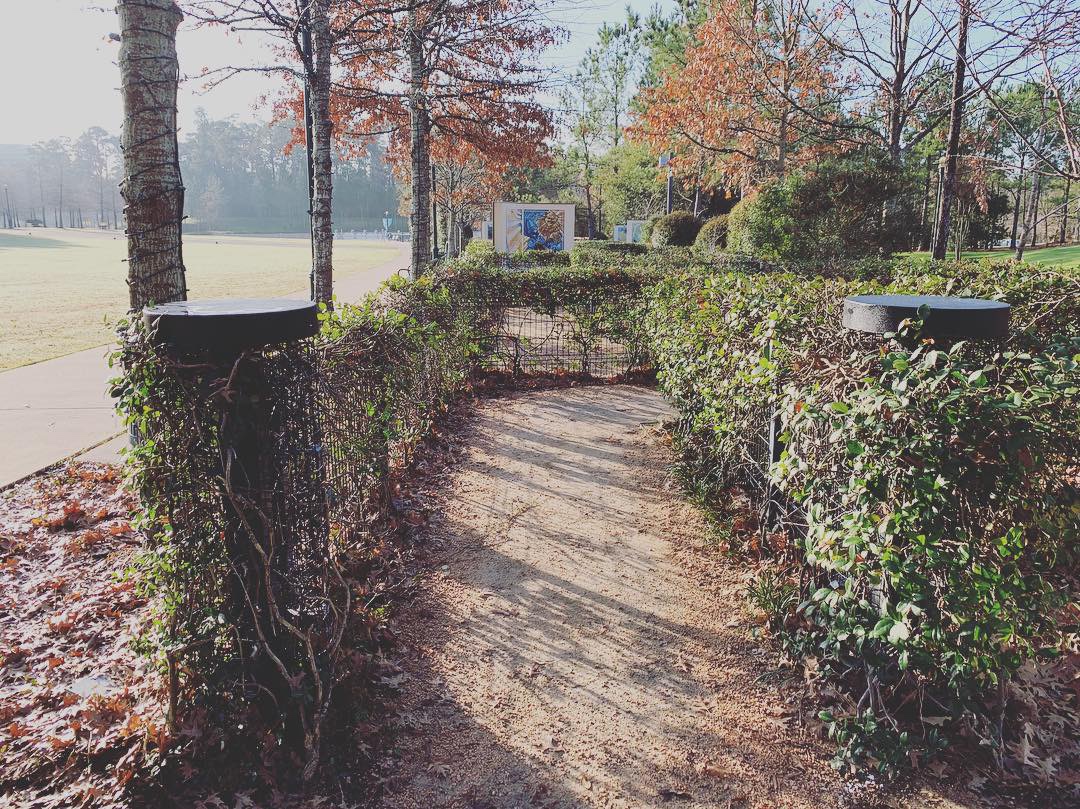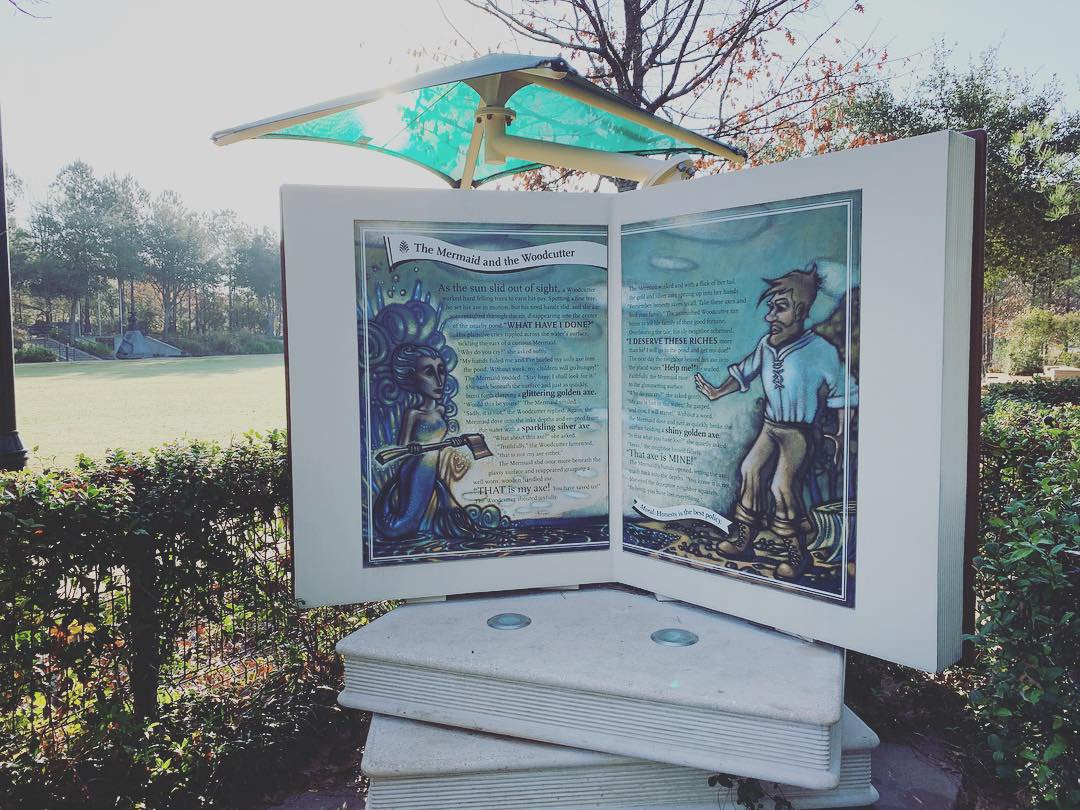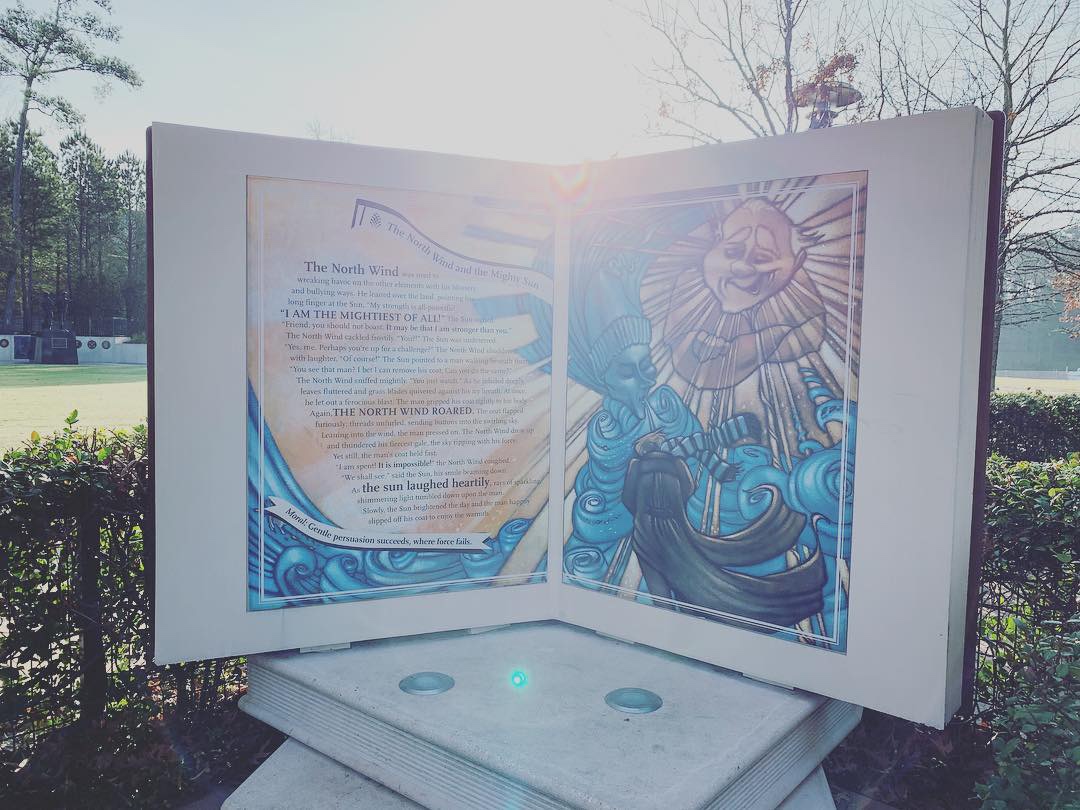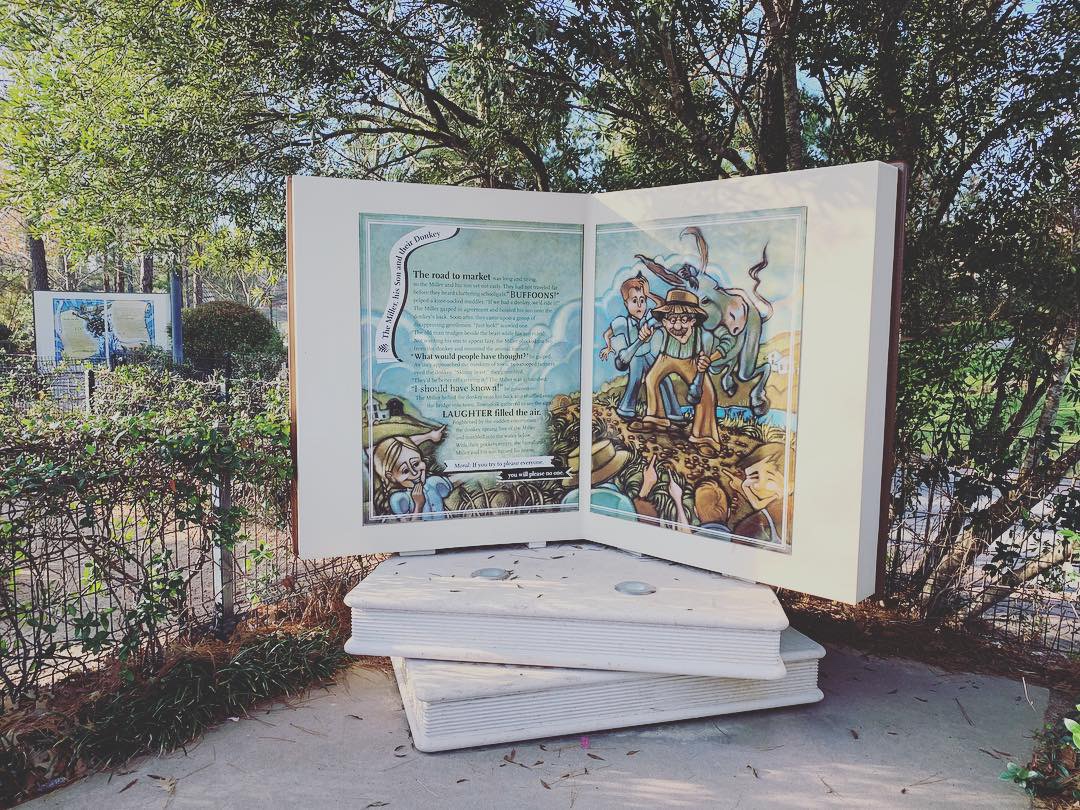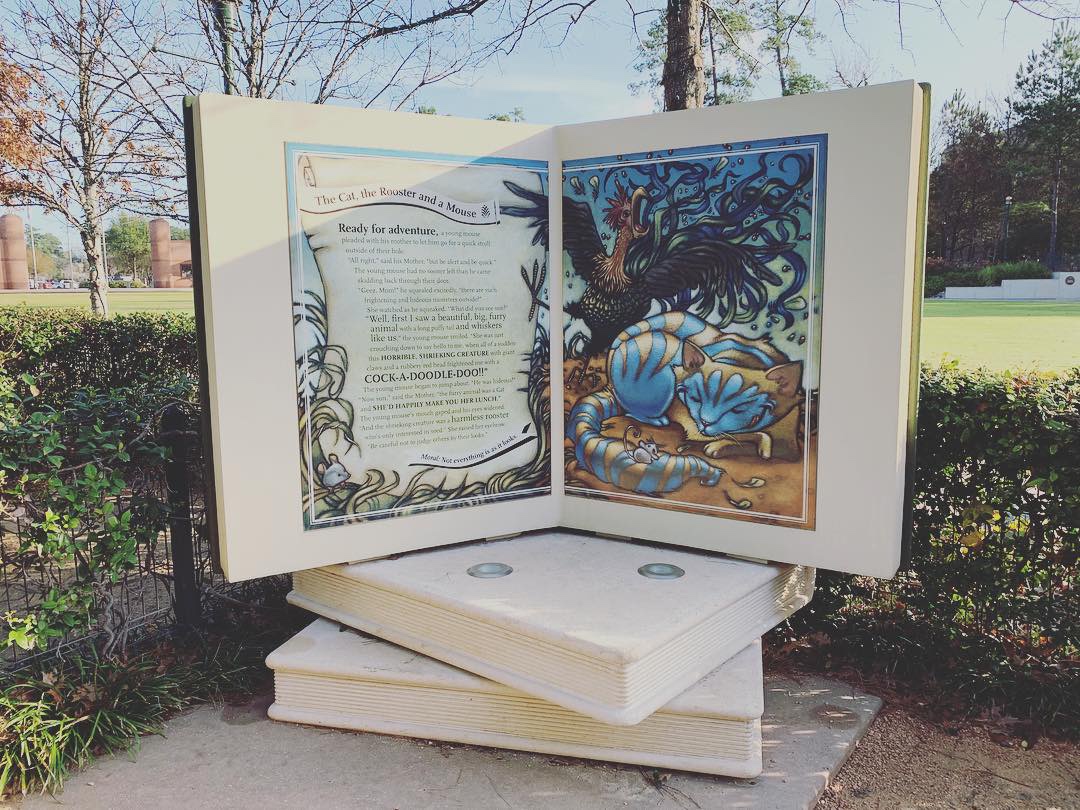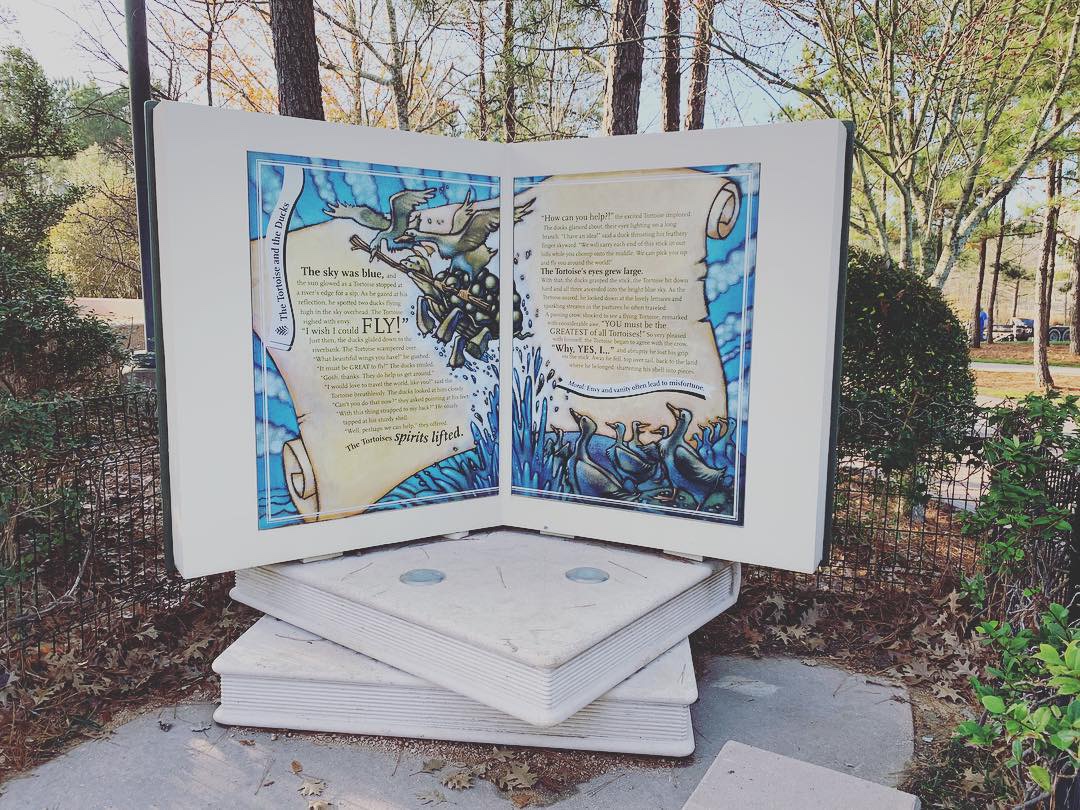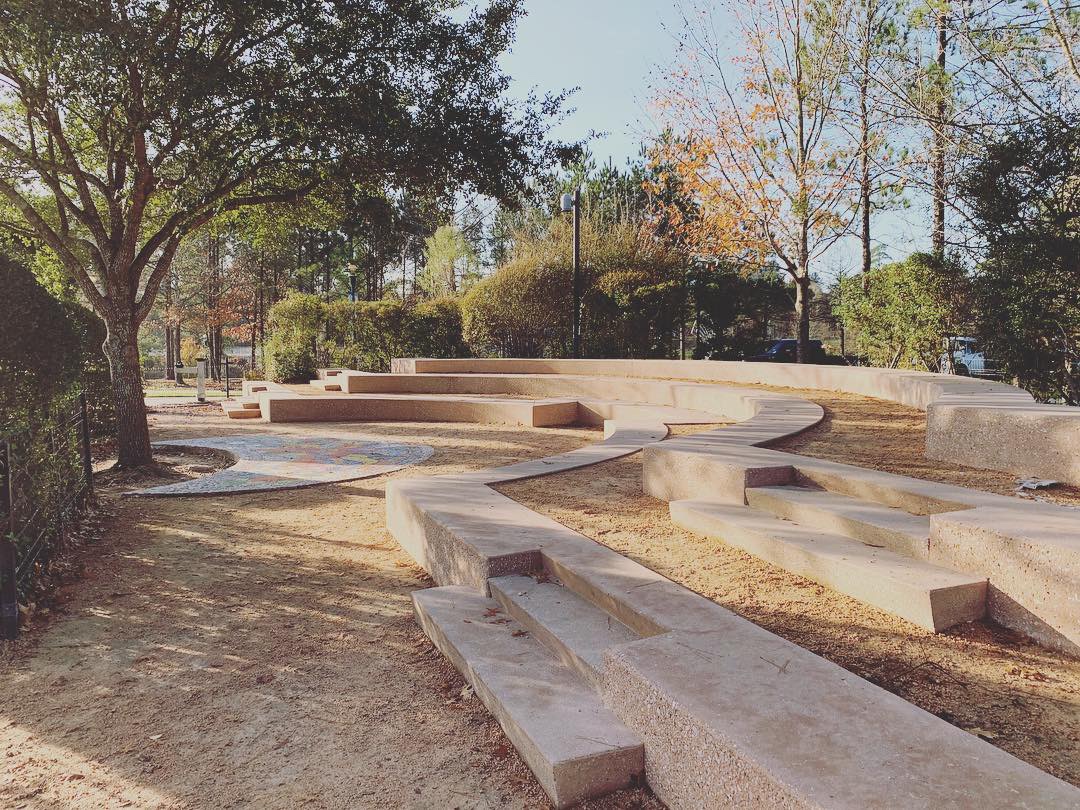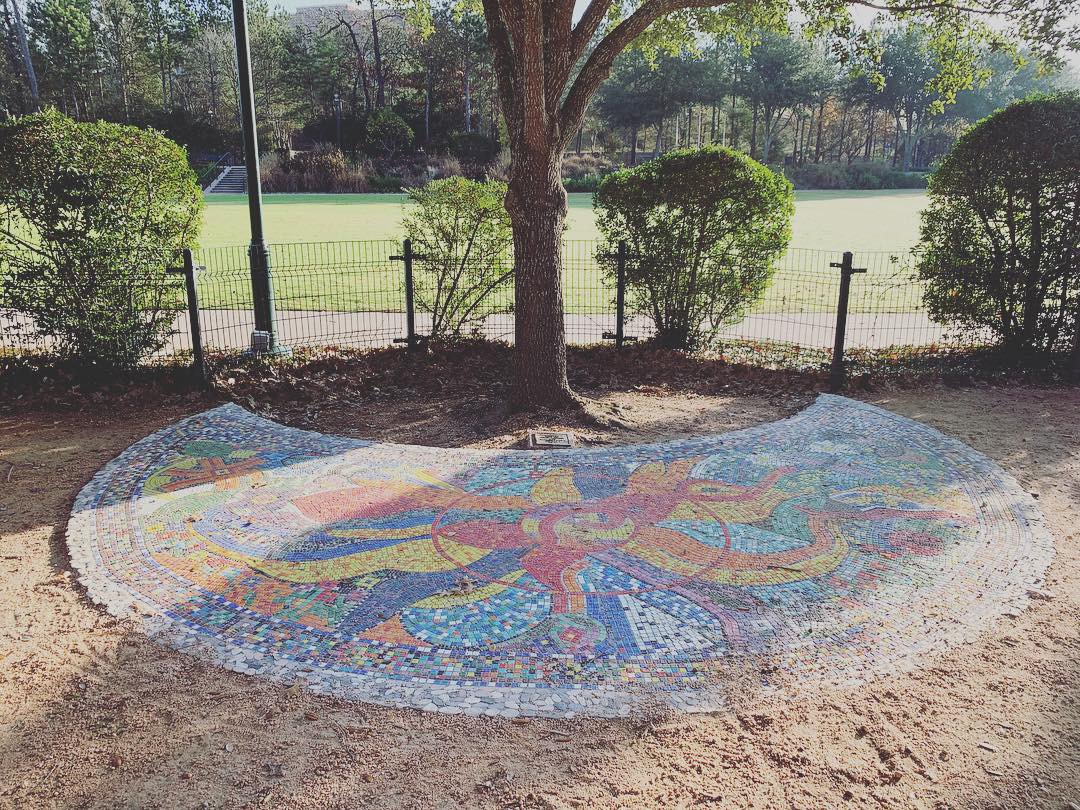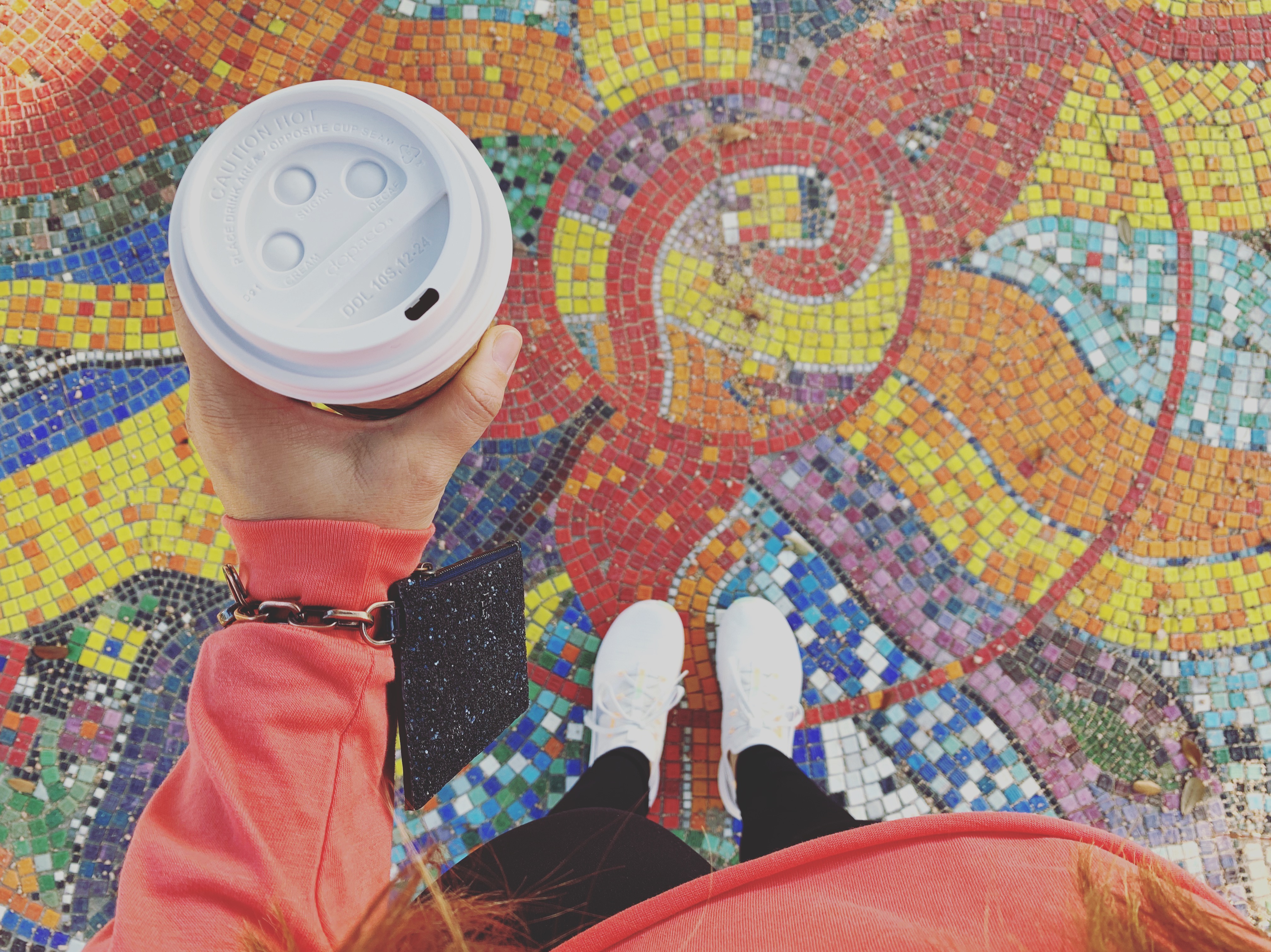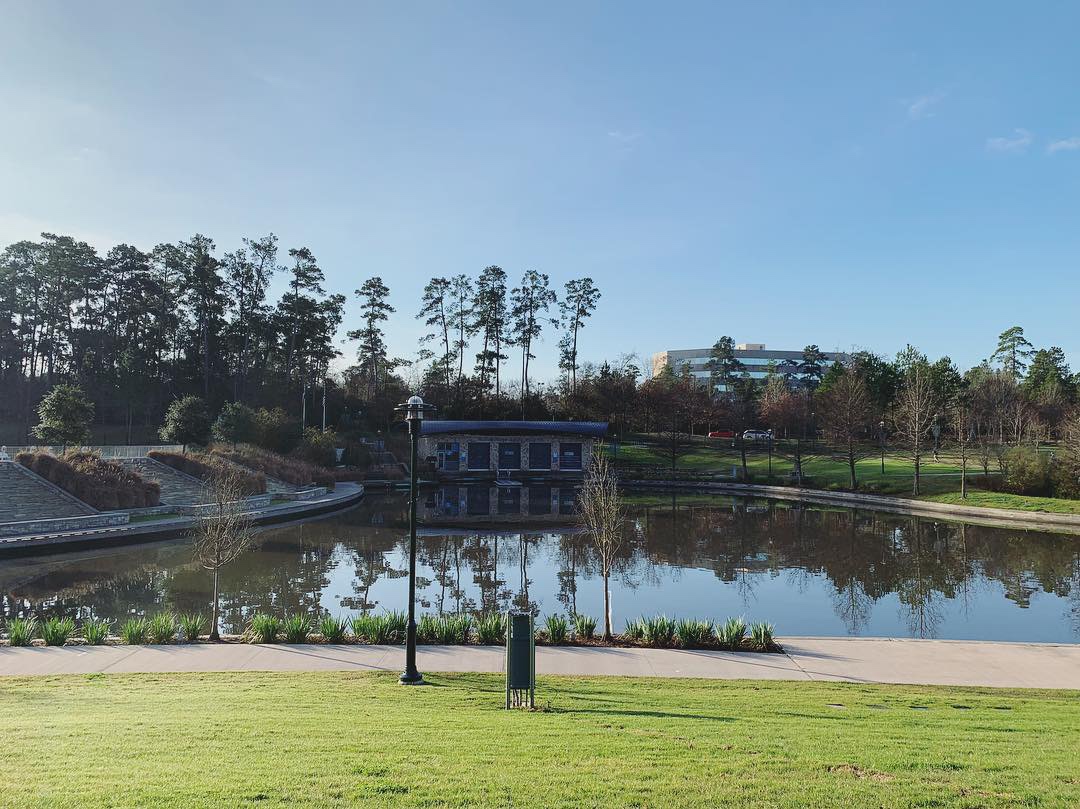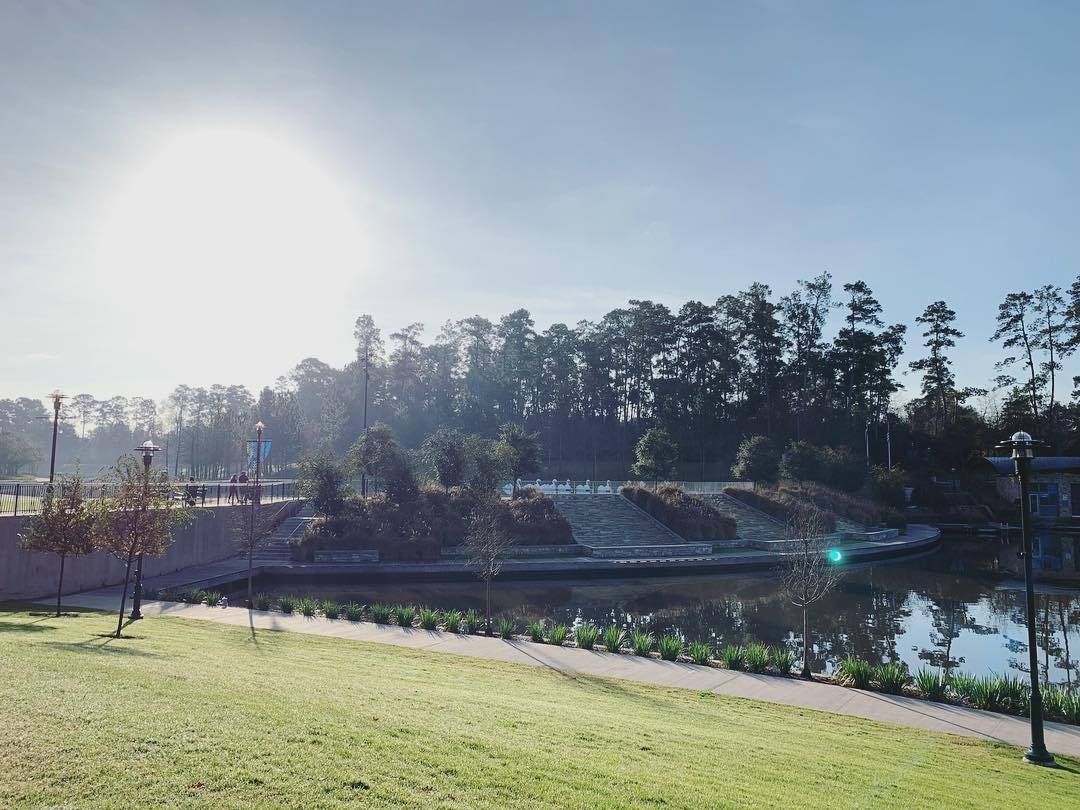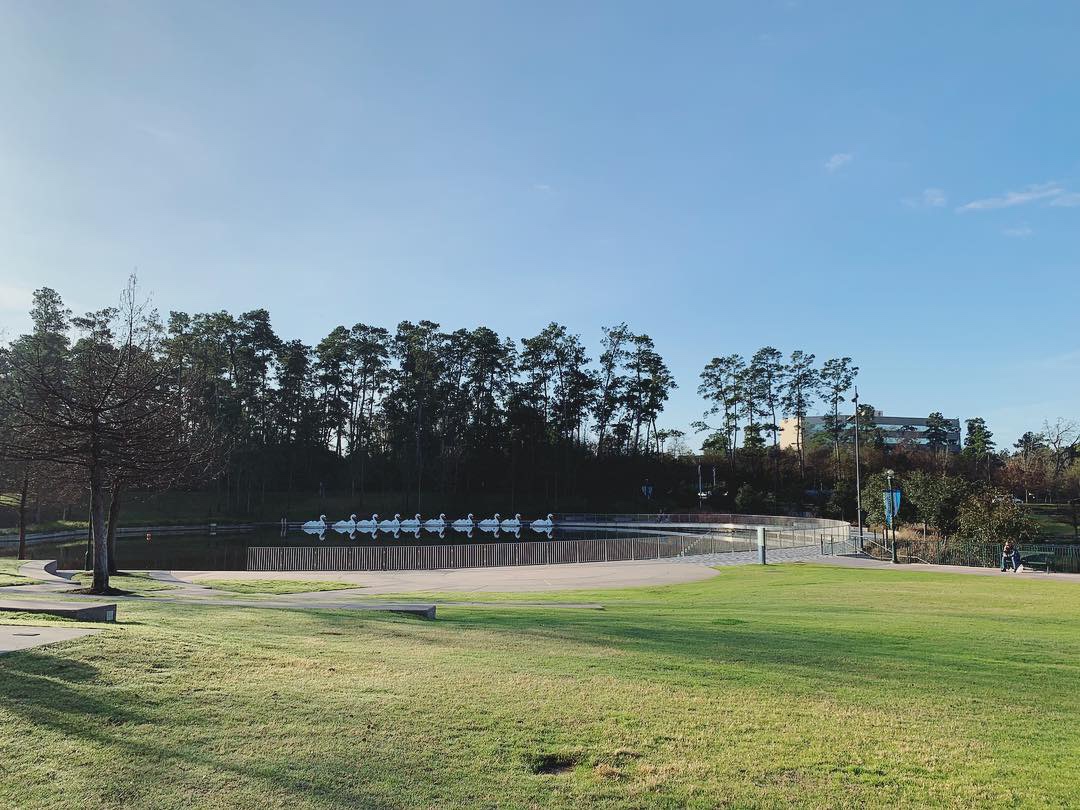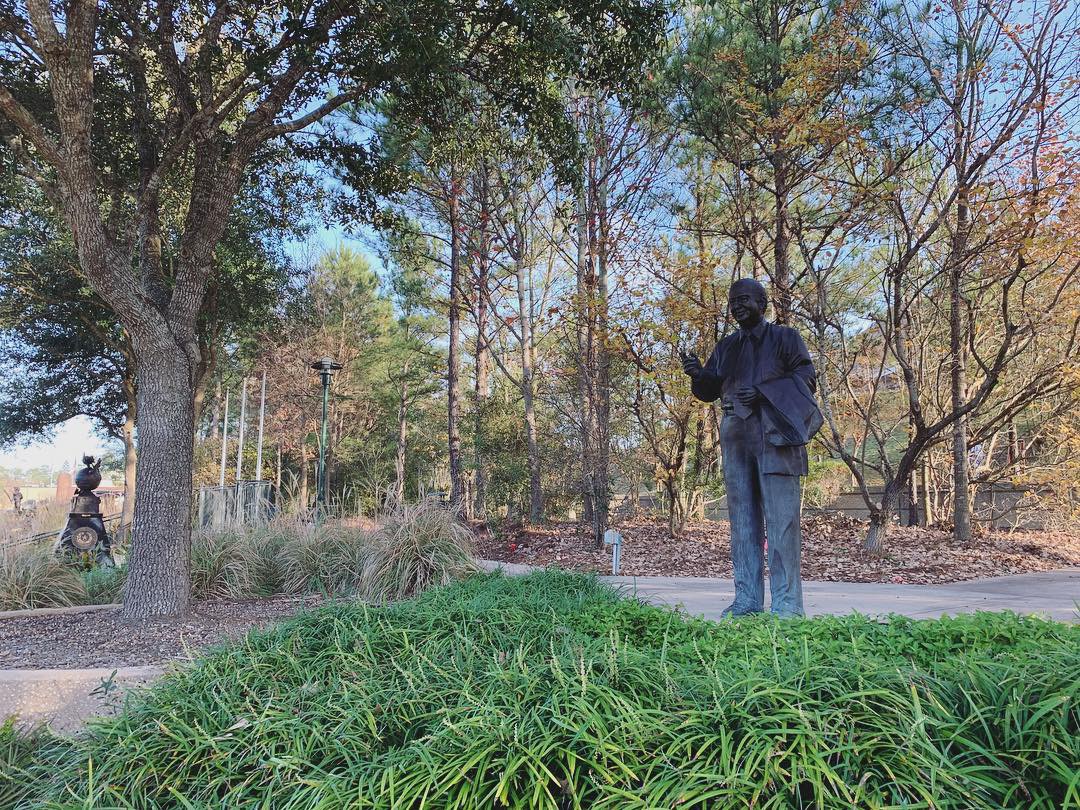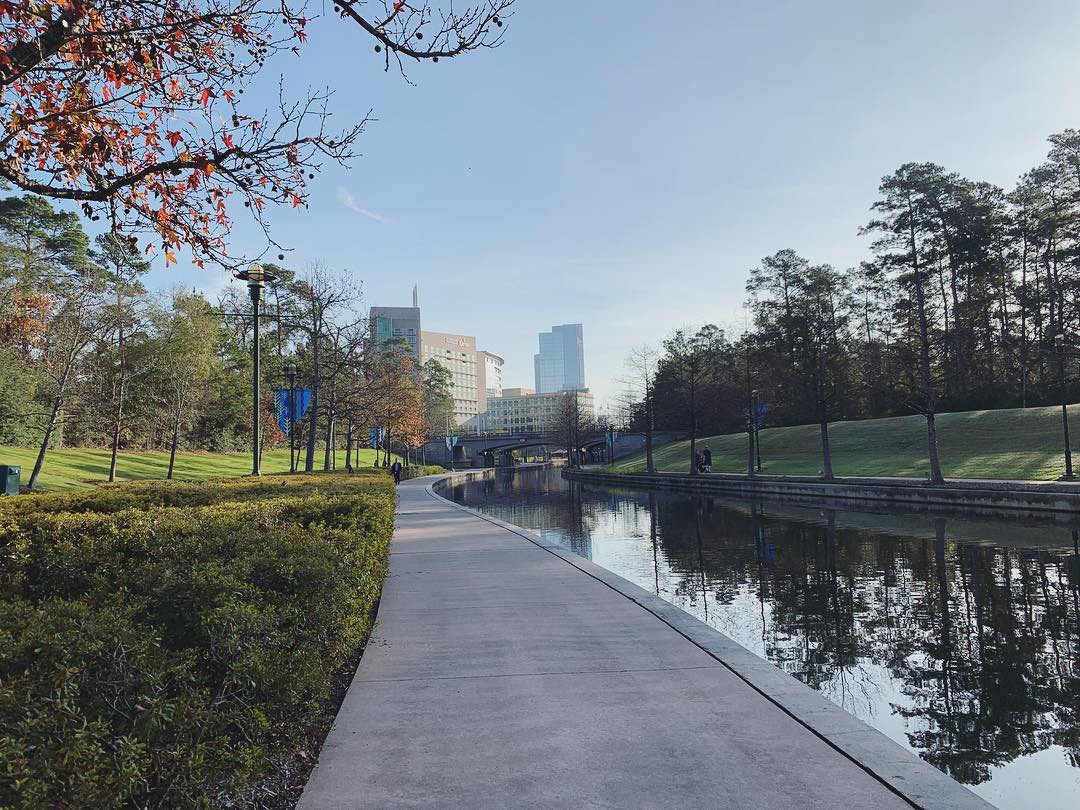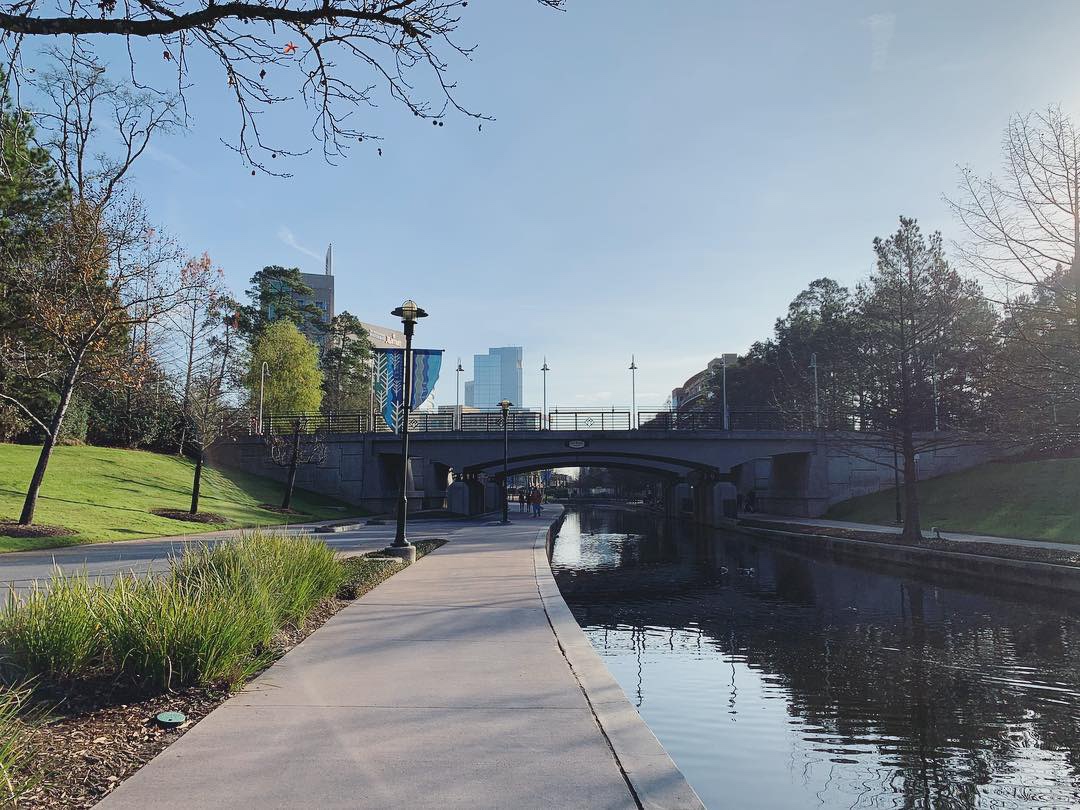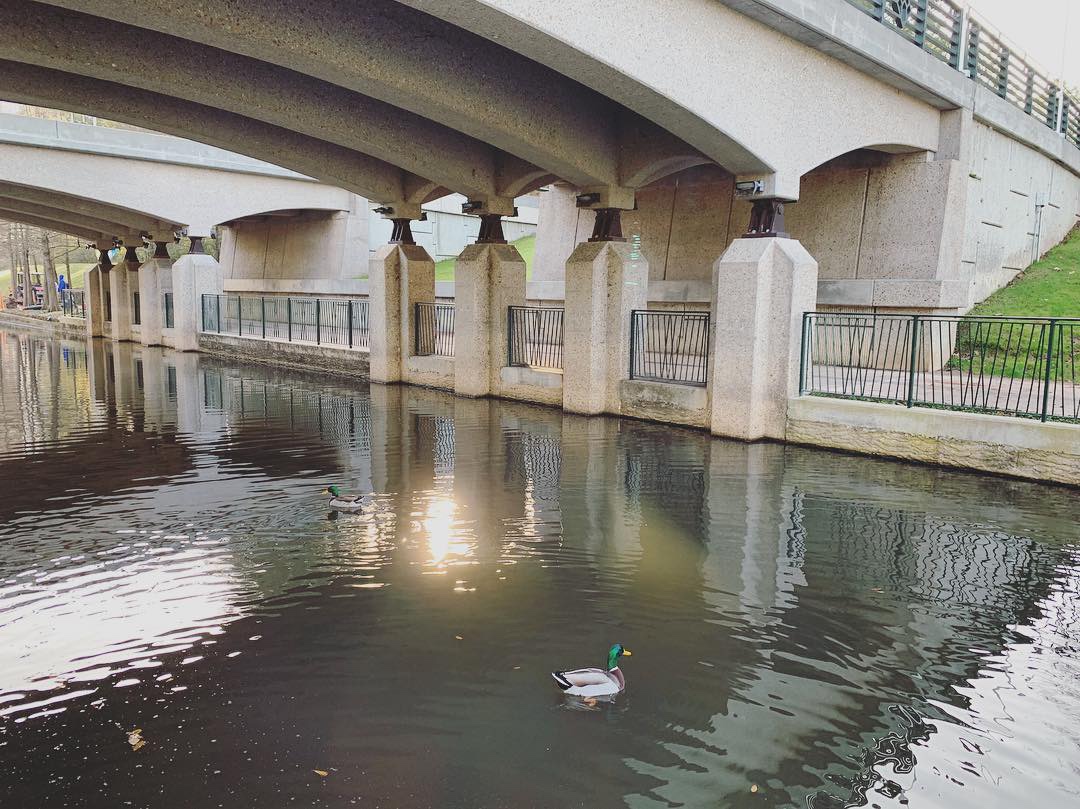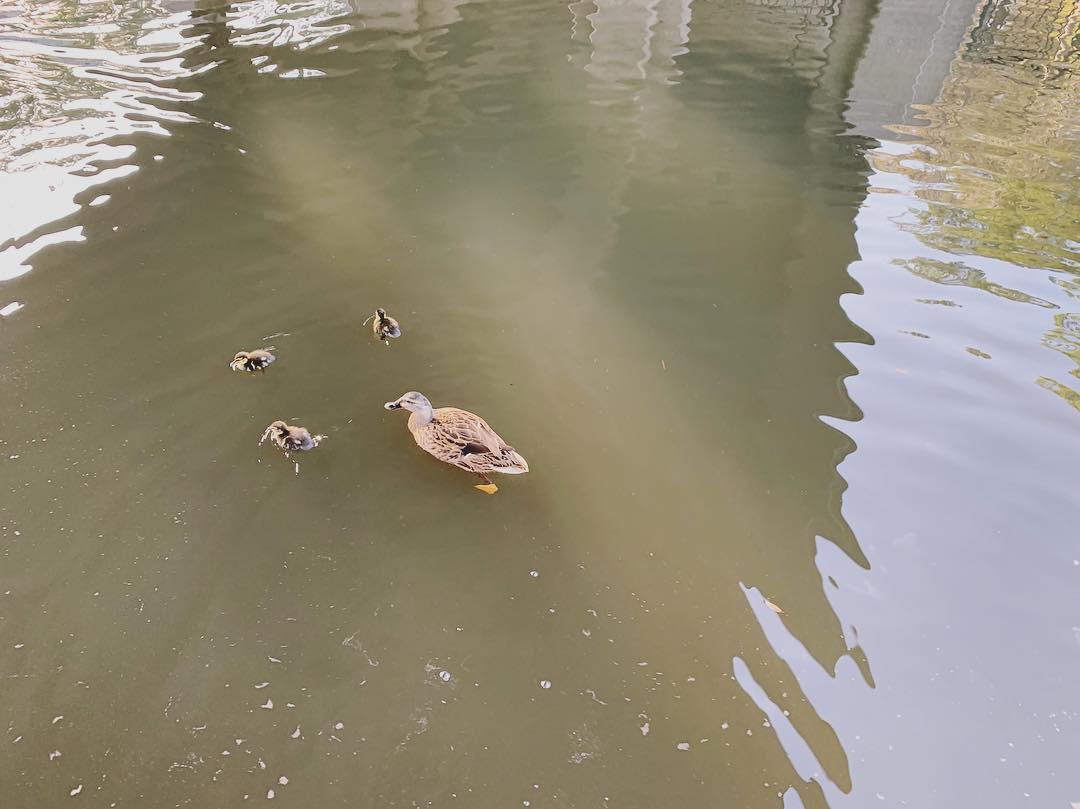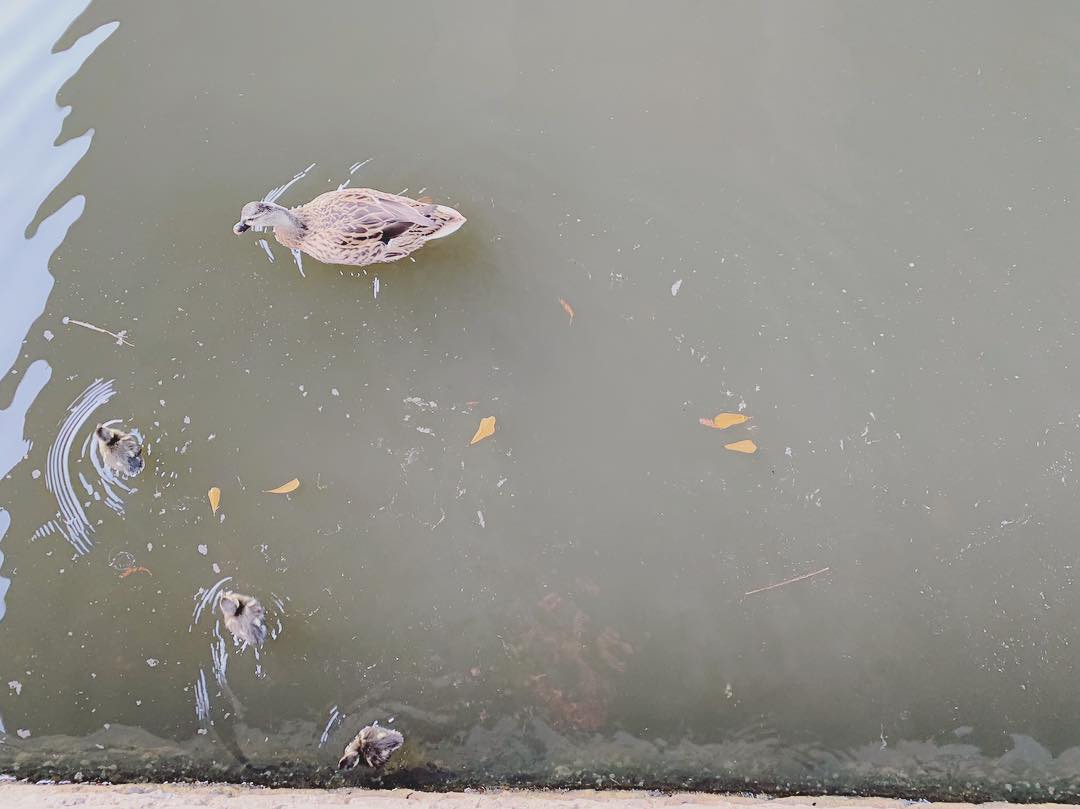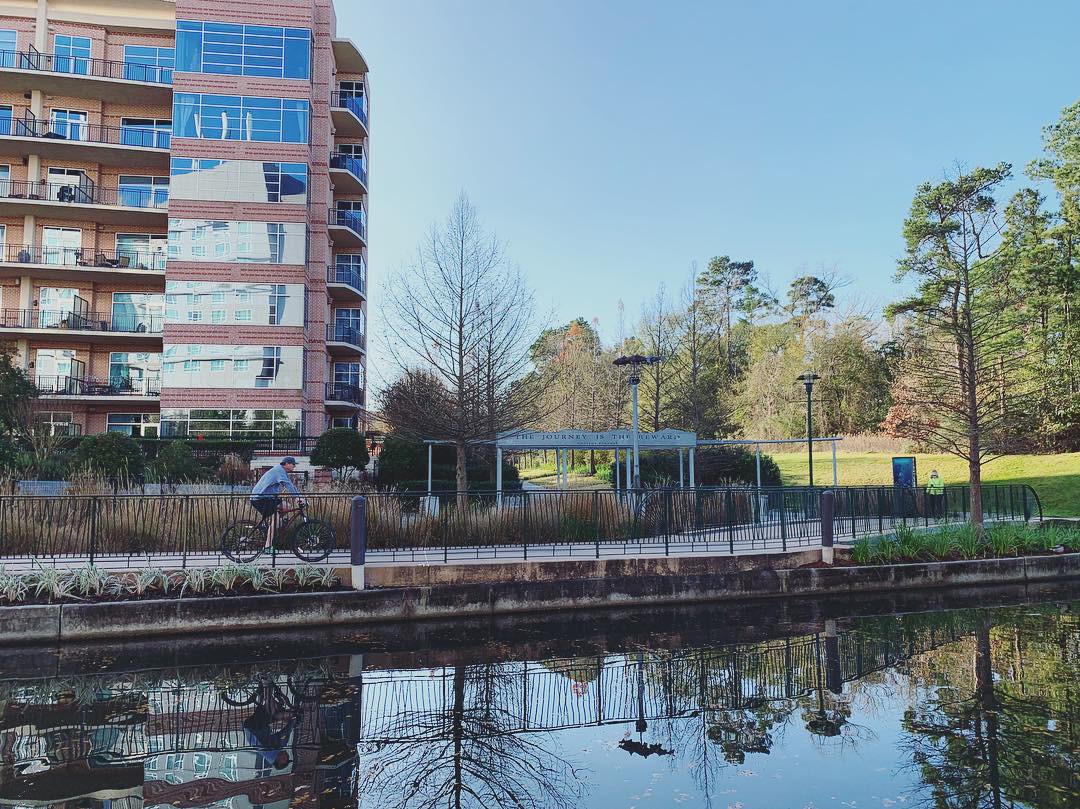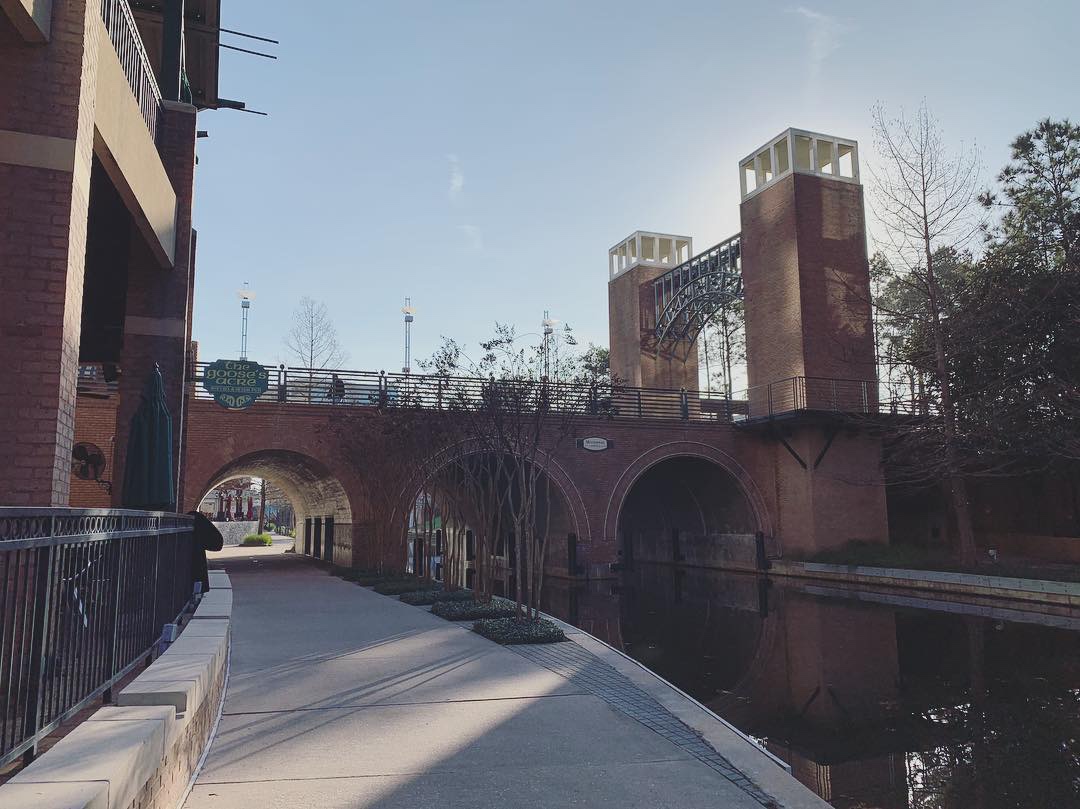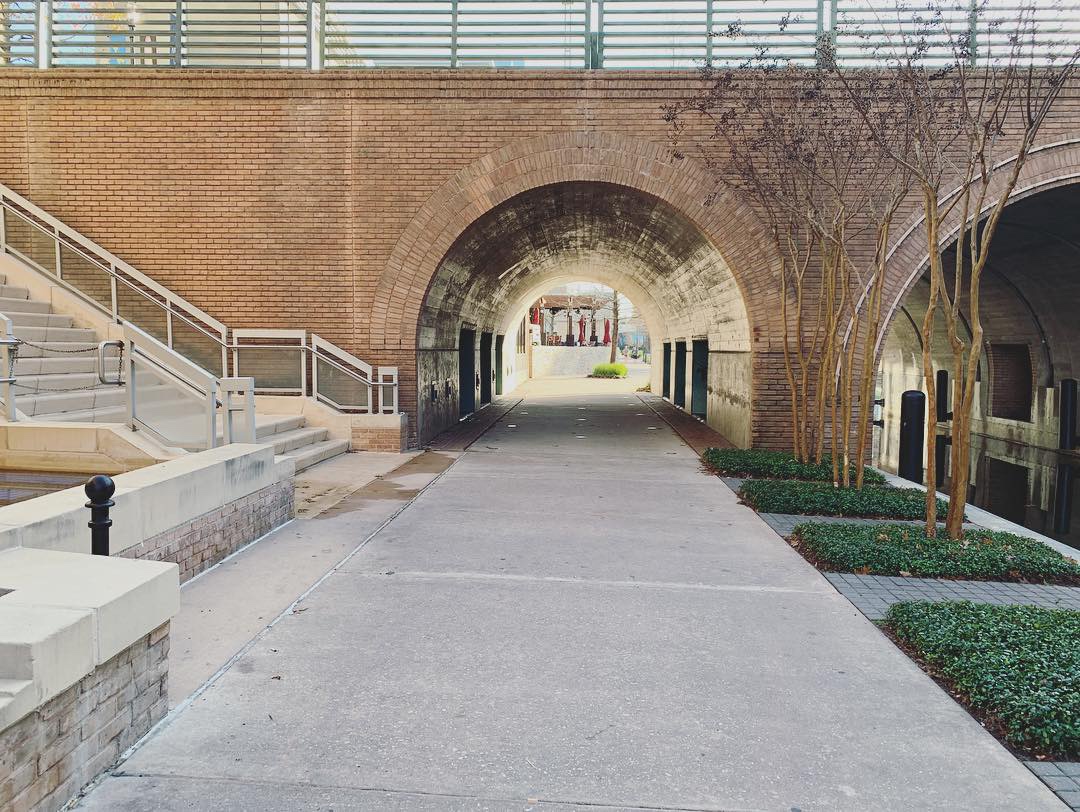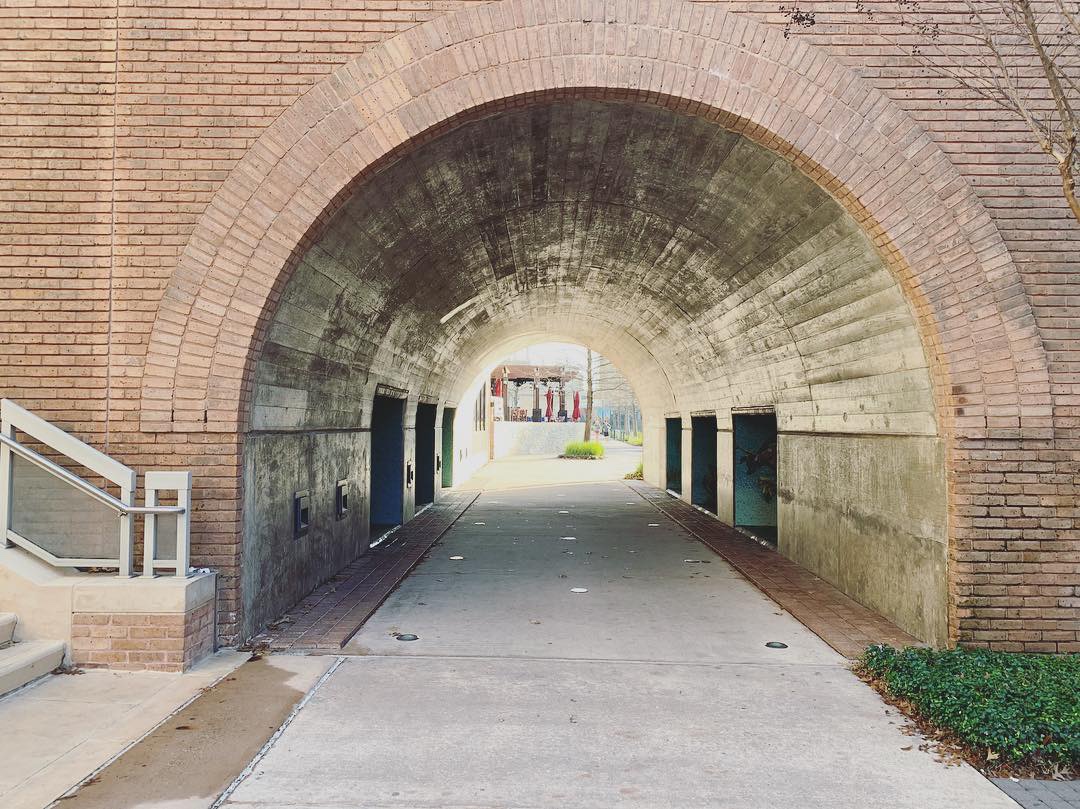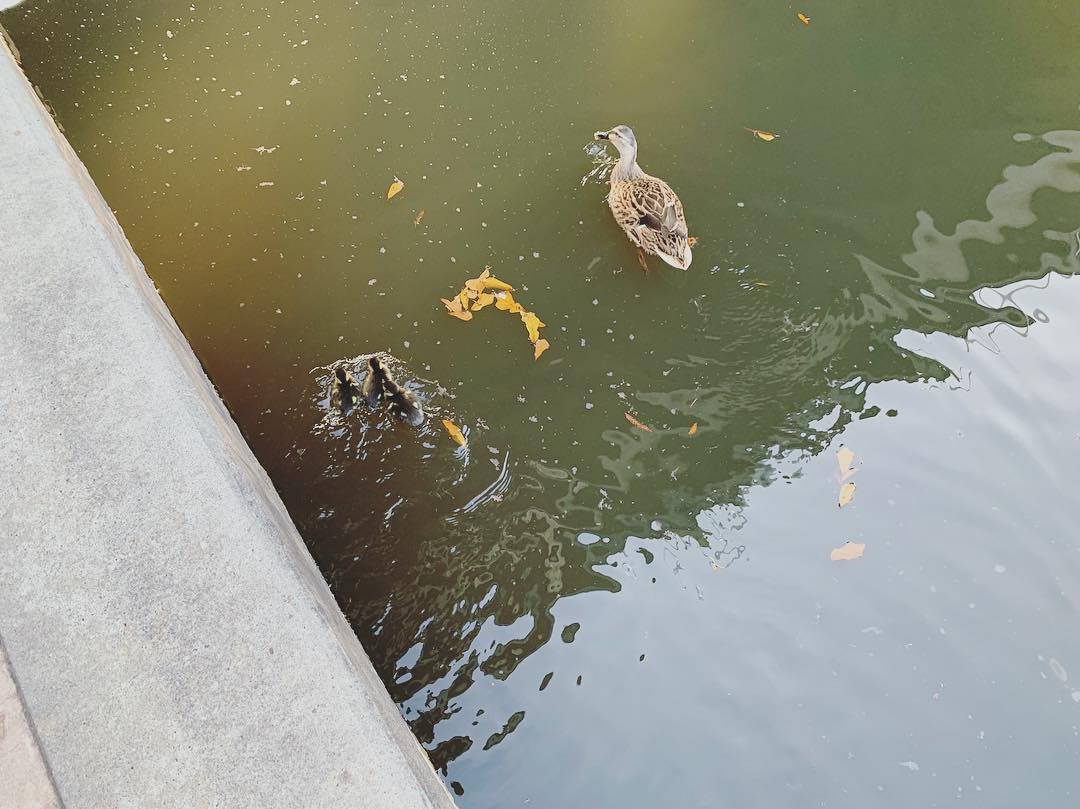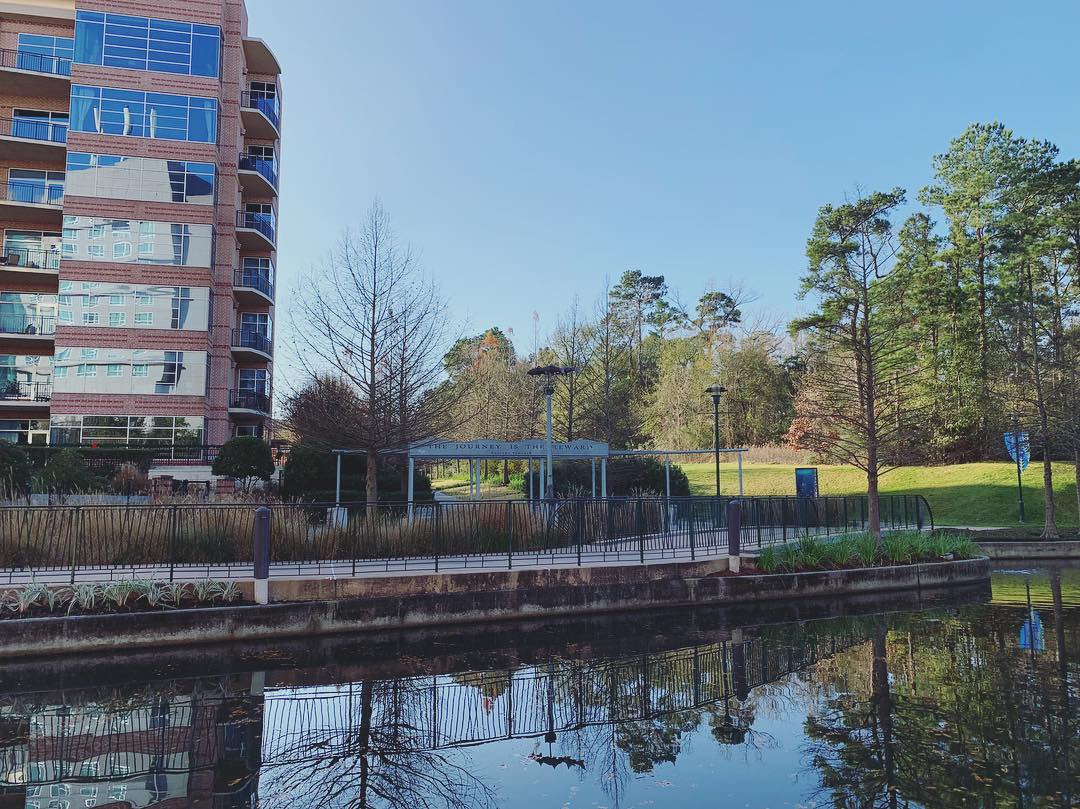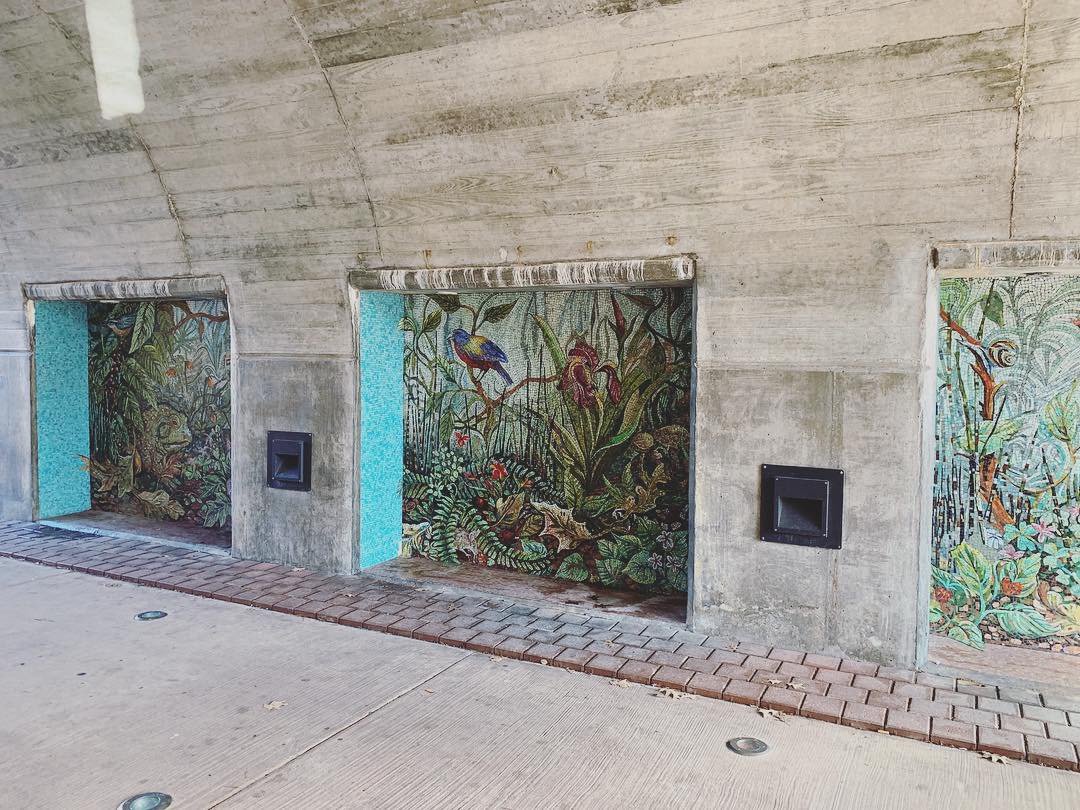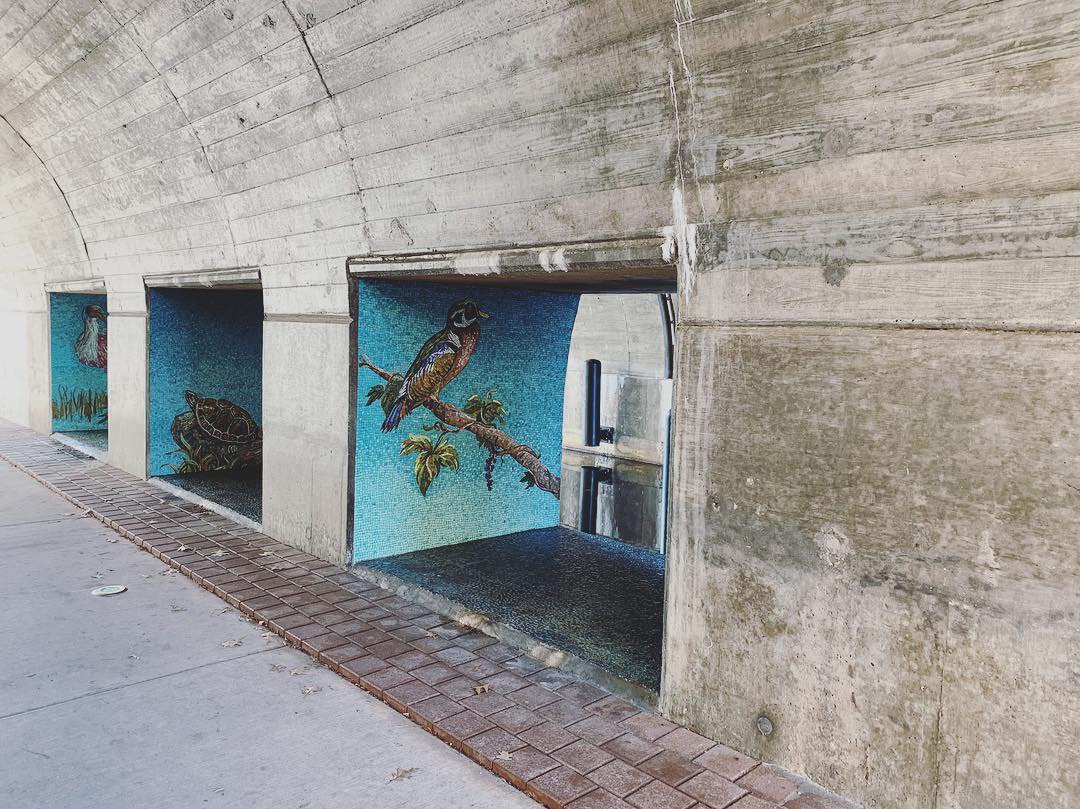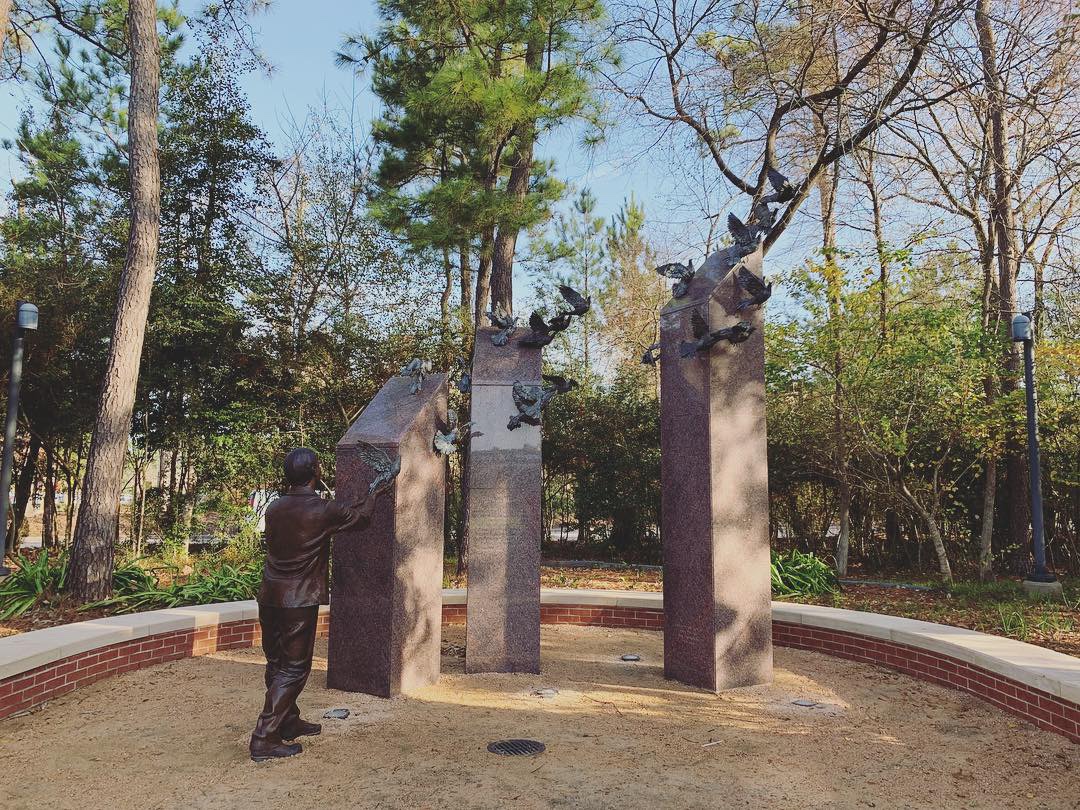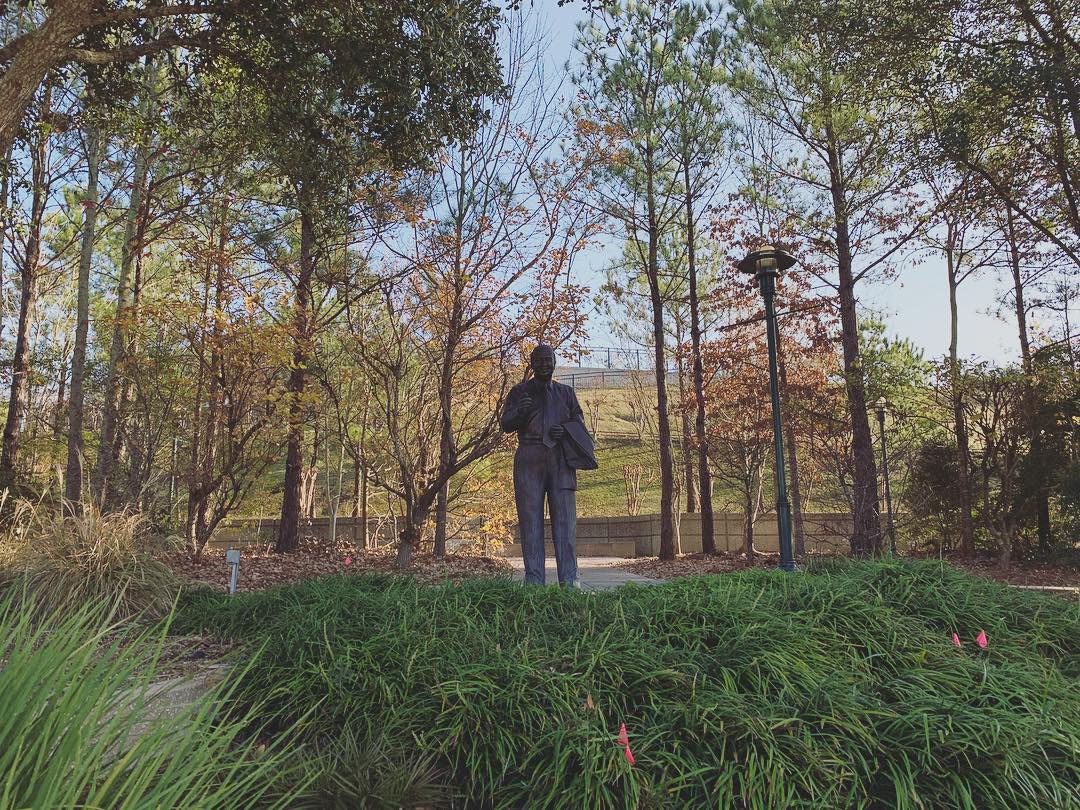 Ten minutes before my class began, I hopped on over to Full Psycle. The class was pretty good. I probably burned the most calories ever while riding, or near that, and loved having some company for my morning cycle (I have been cycling each morning and evening for about two weeks now, but at home).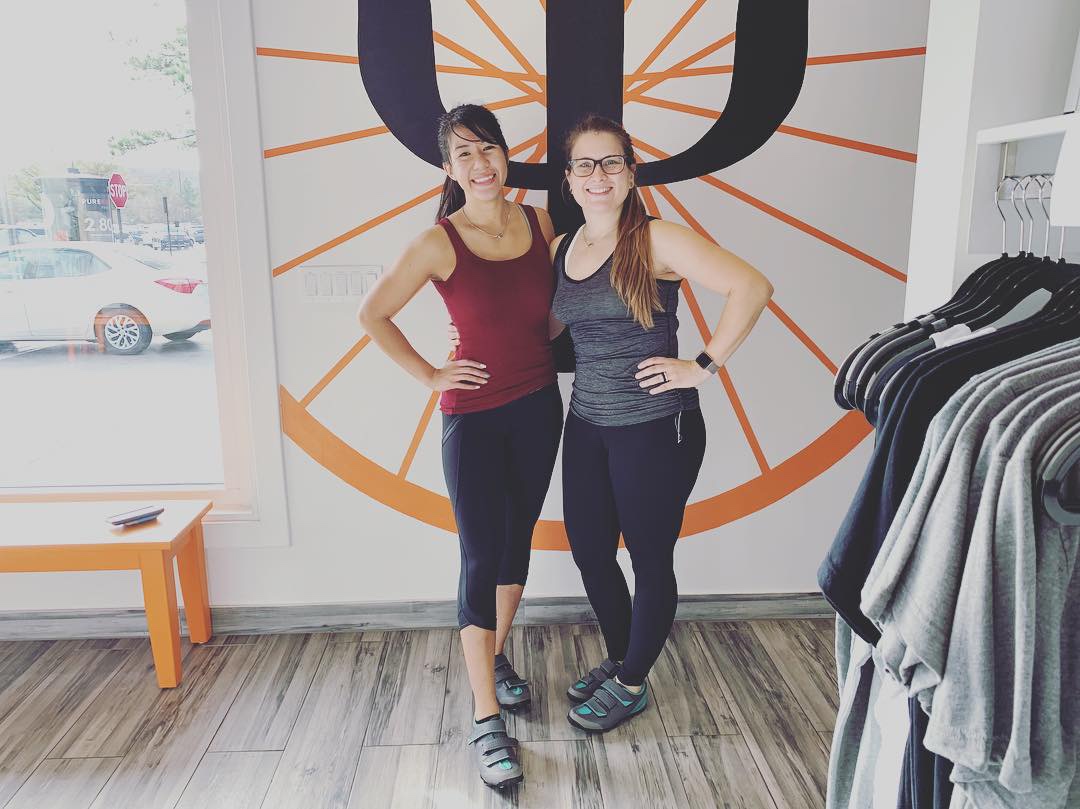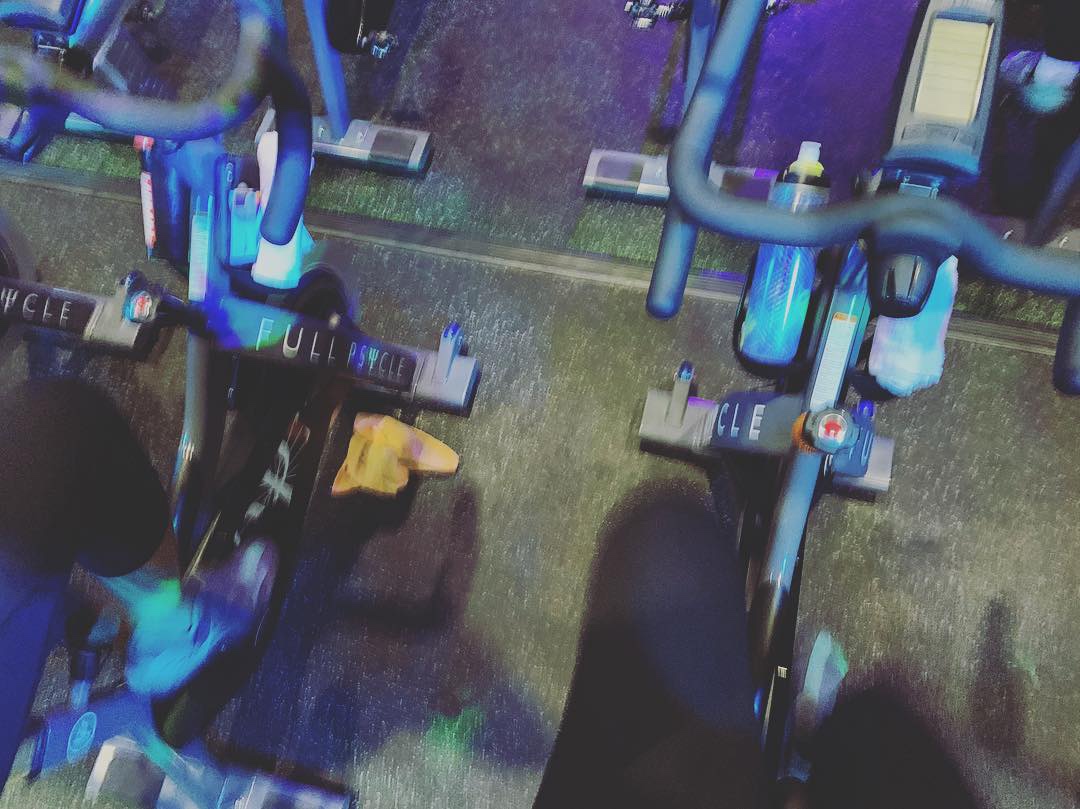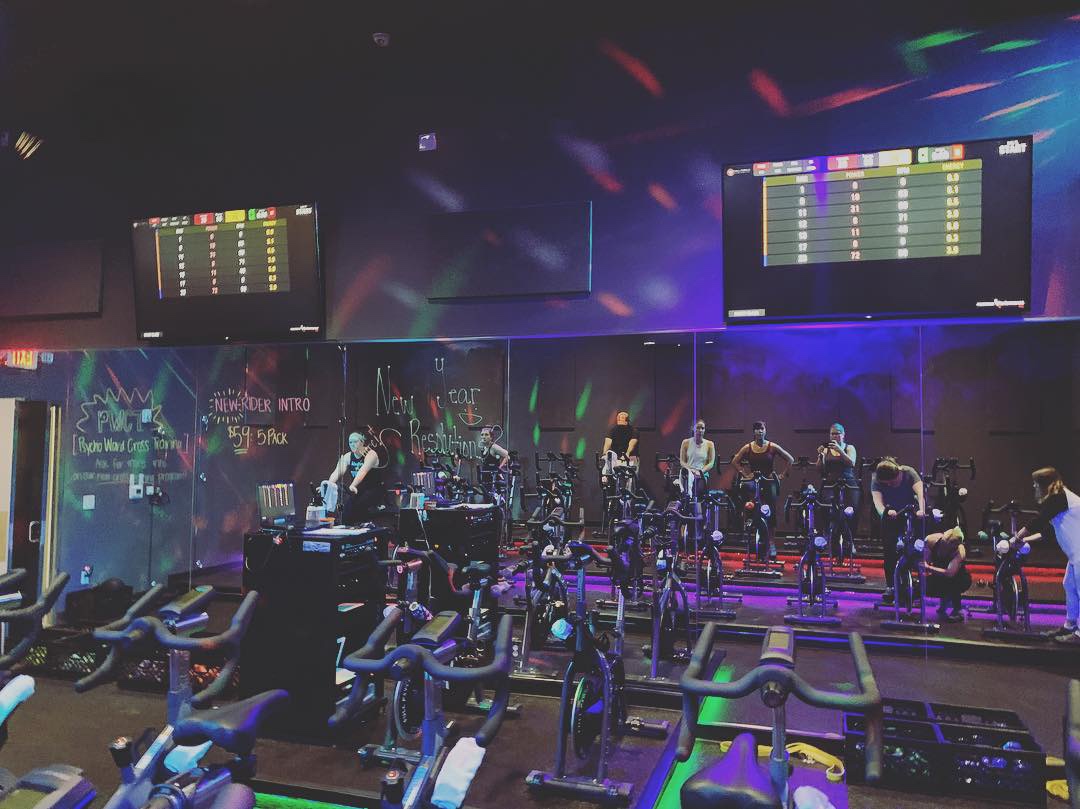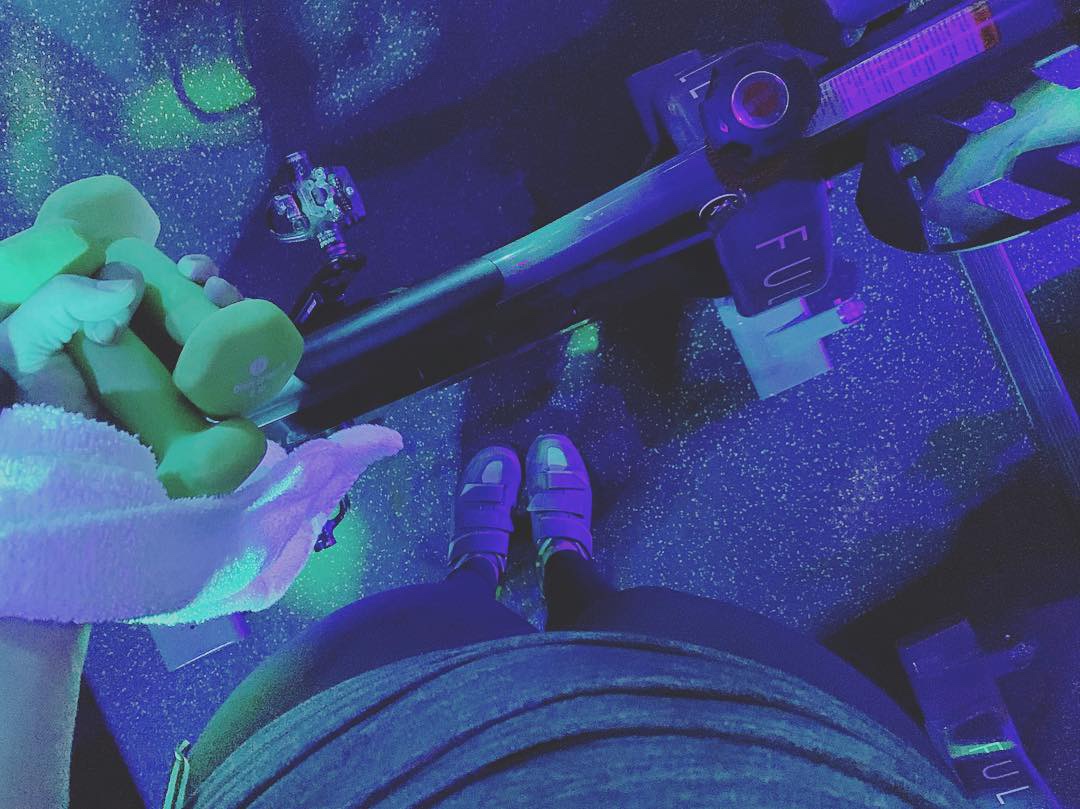 After the class was finished, I drove on over to CoCo Crêpes, and enjoyed my guiltiest pleasure, a Nutella and banana crêpe, along with an all fruit smoothie. I did have to edit a menu item to get something healthy, but loved loved loved the crêpe, and met some nice fun people also enjoying crêpes.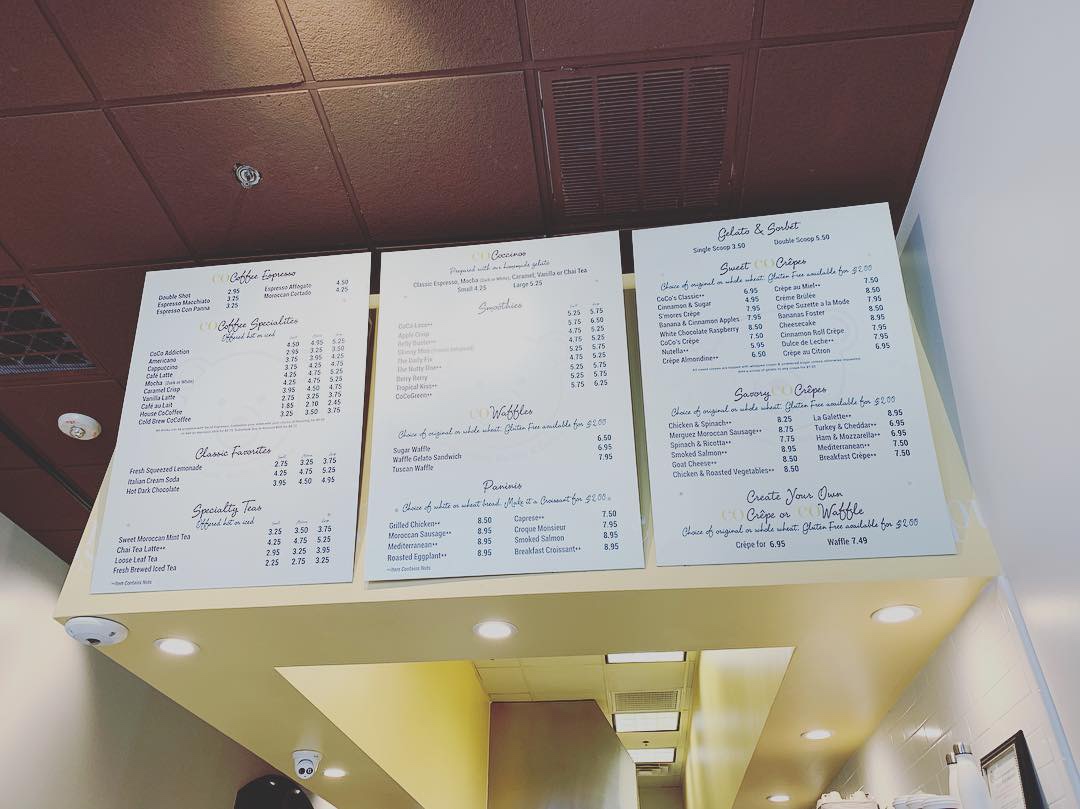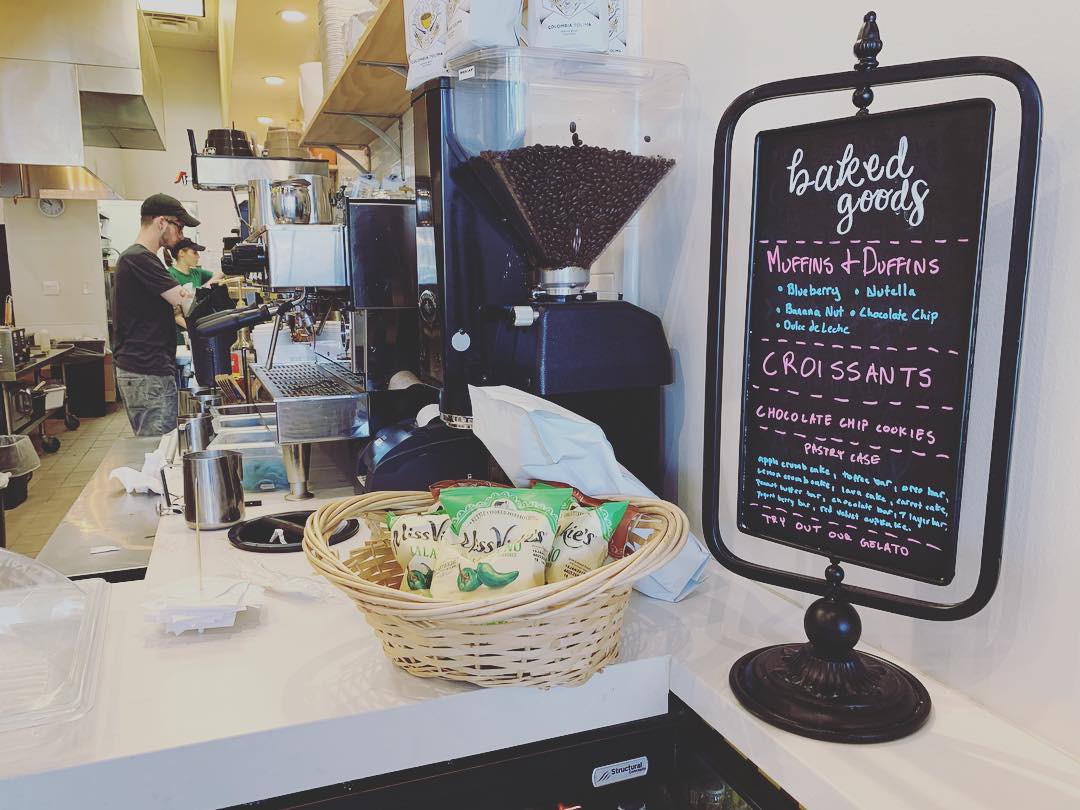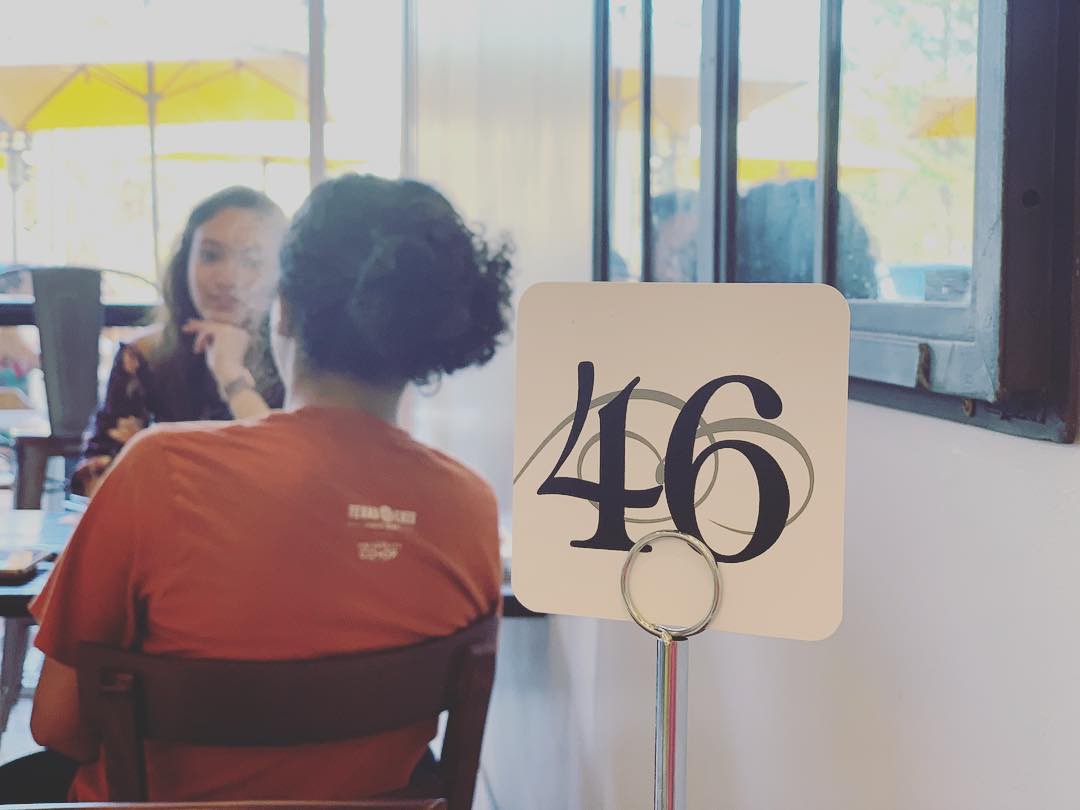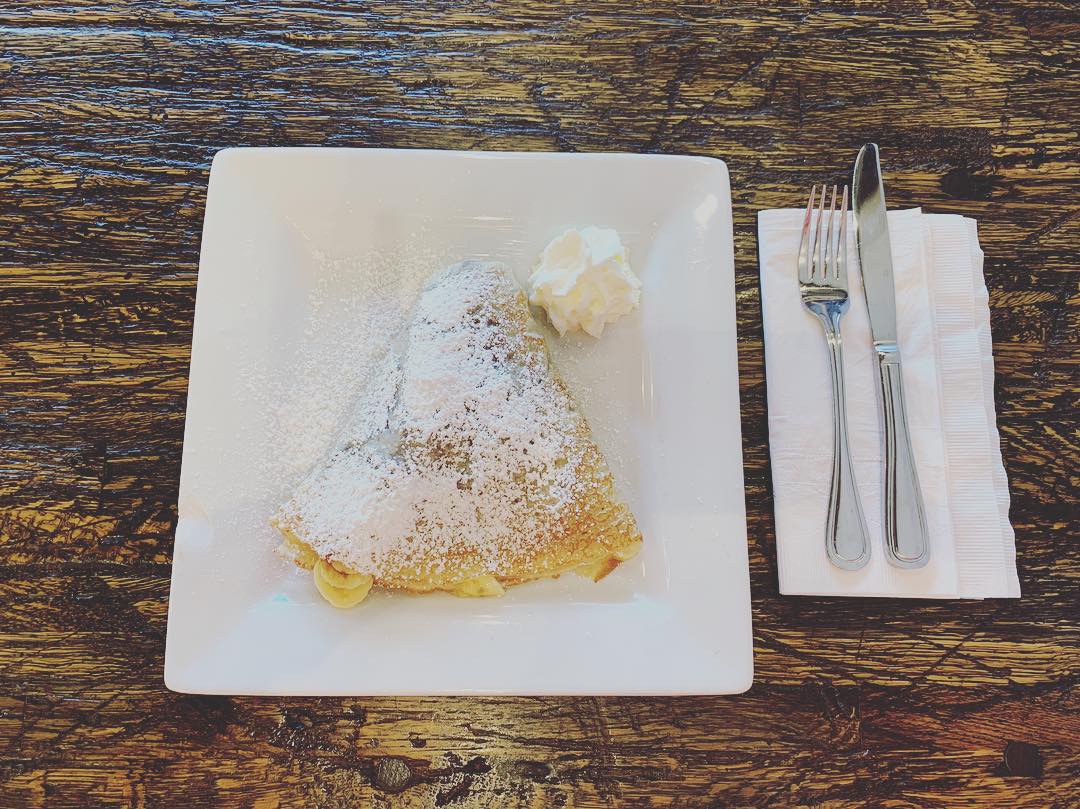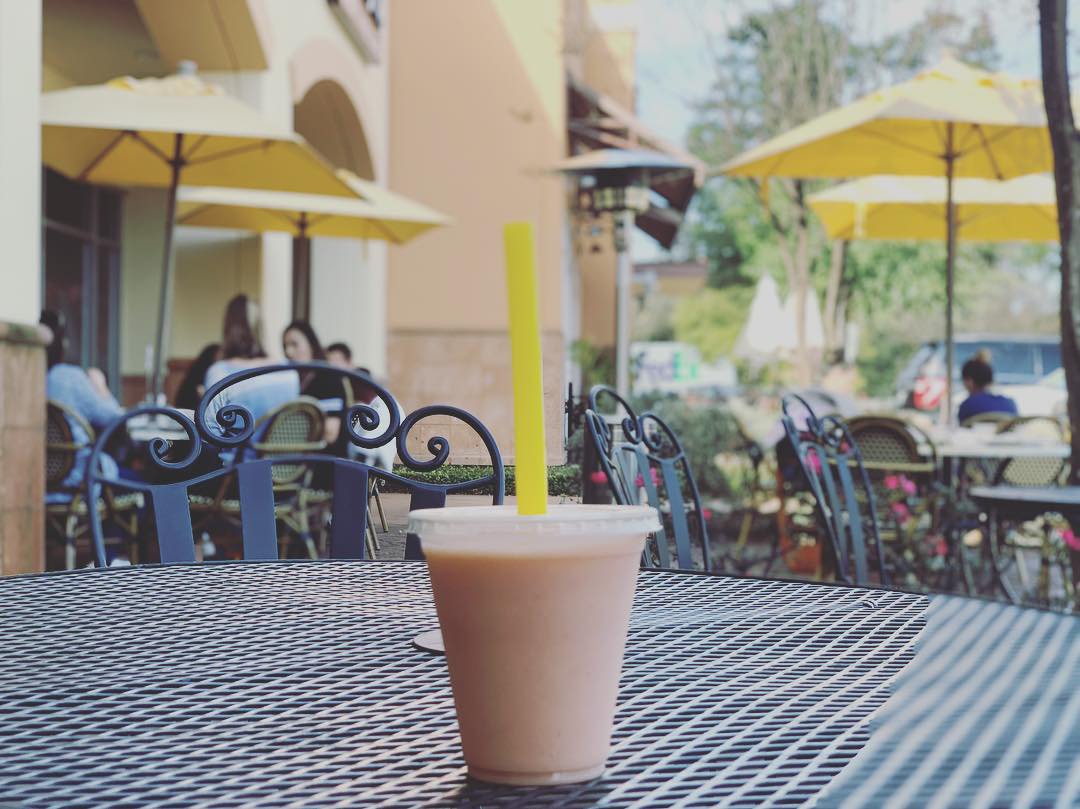 Before my massage, I had some extra time to kill, because I didn't want to do too much backtracking, and found a candy shop, to buy a small surprise for each of my kids. Jordan's Sweet Shoppe was so cute, and I even met the owner. He named the store after his wife, and I loved learning their story.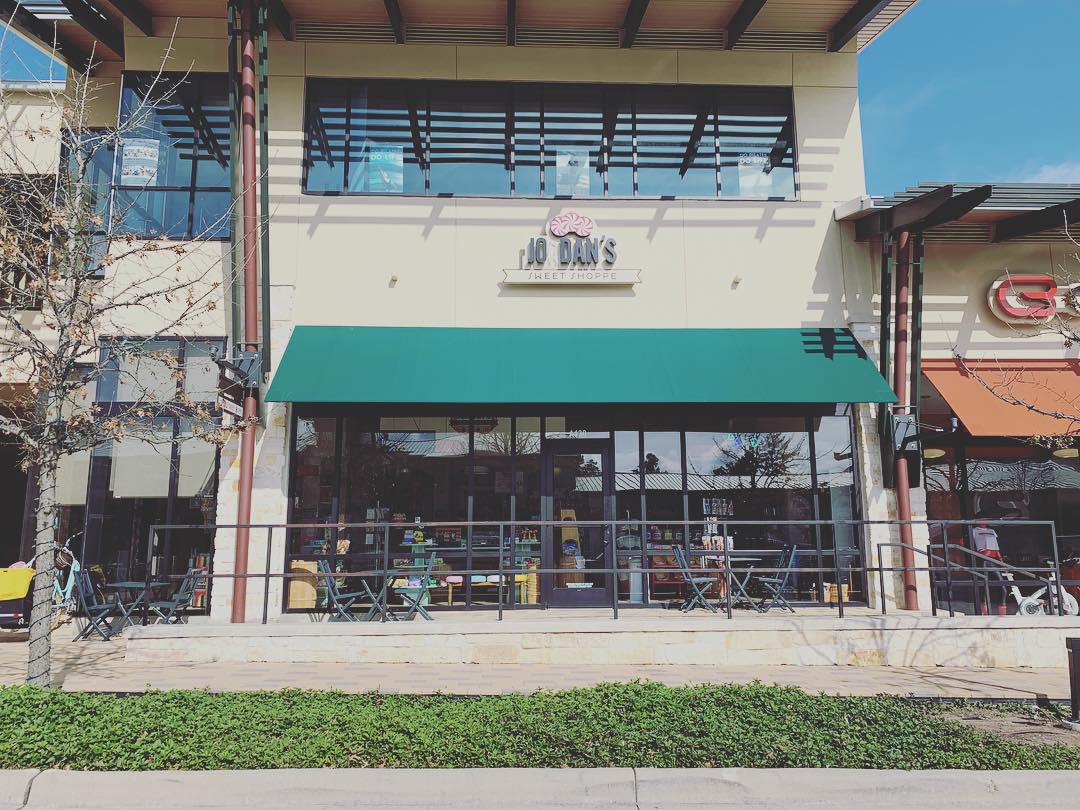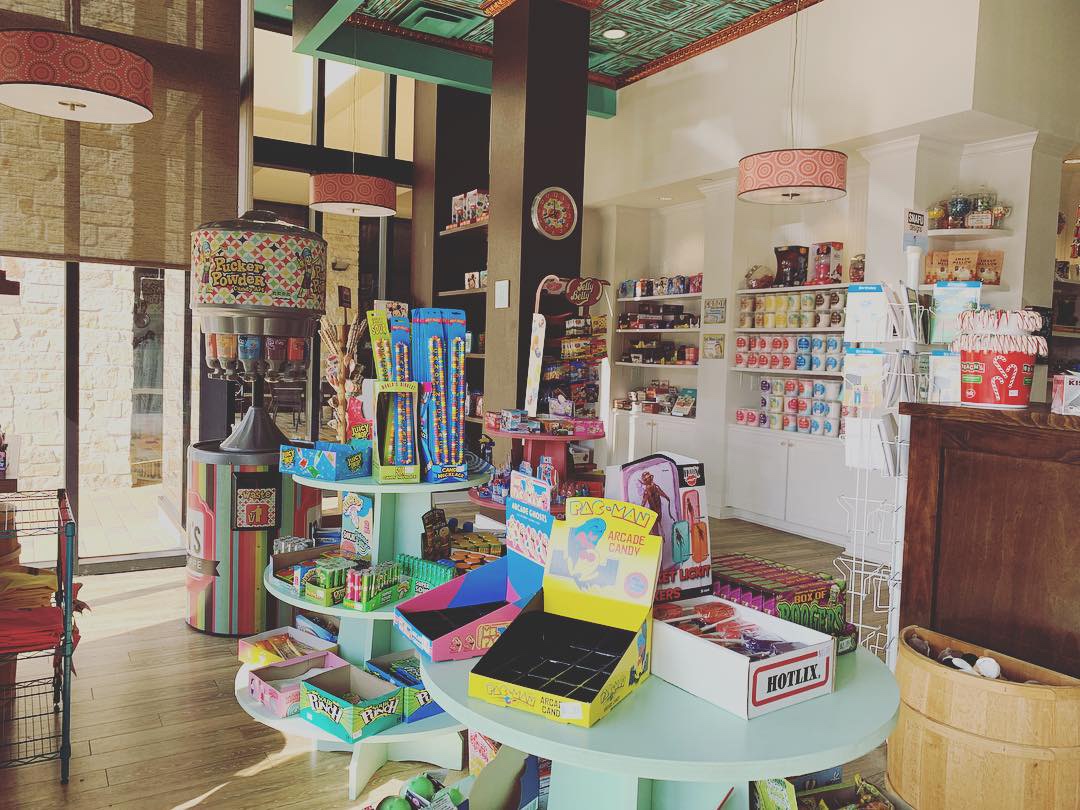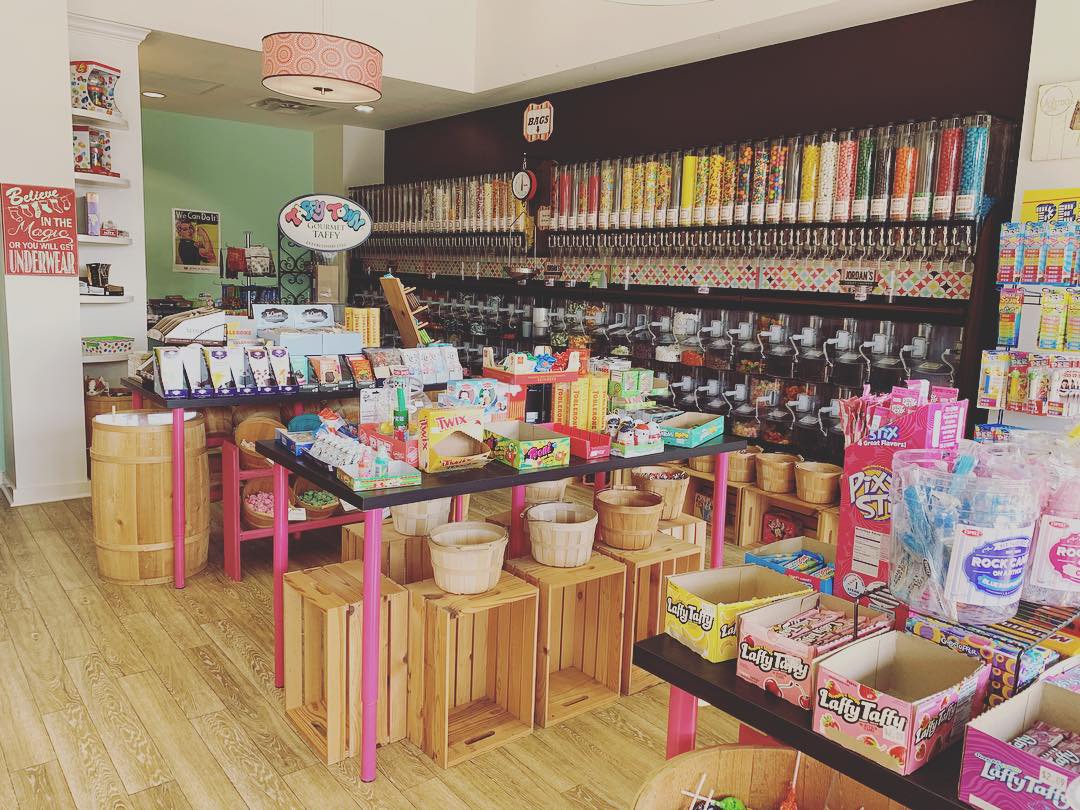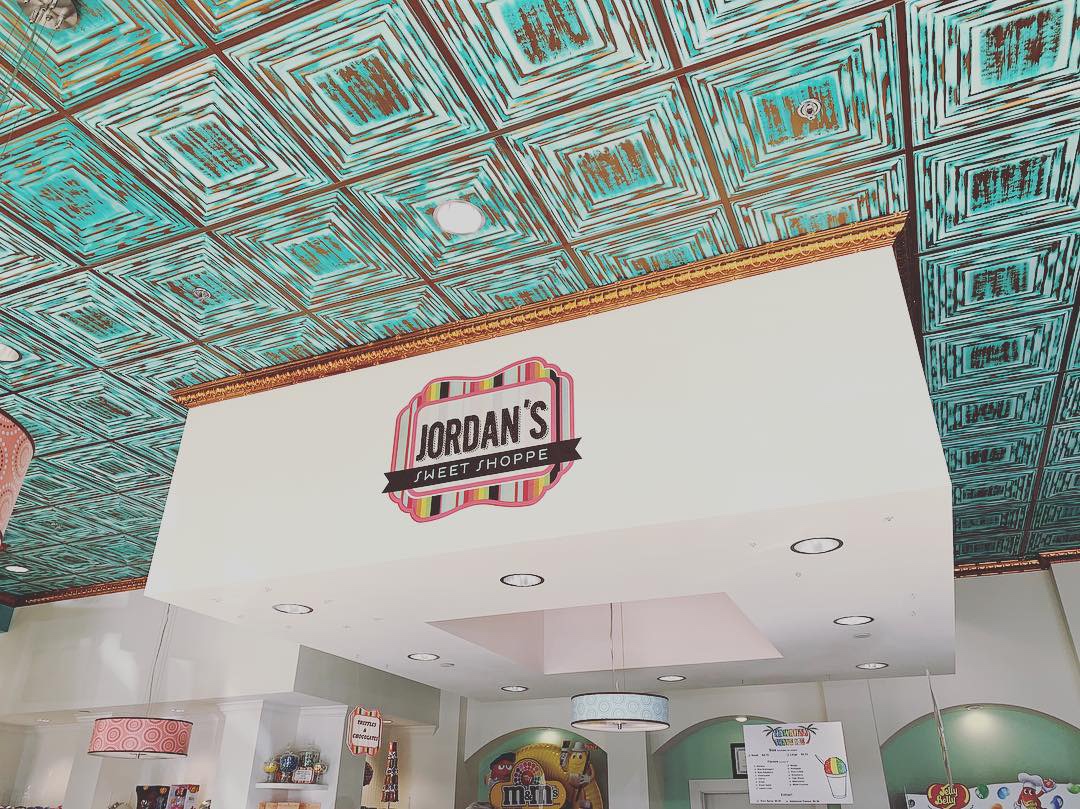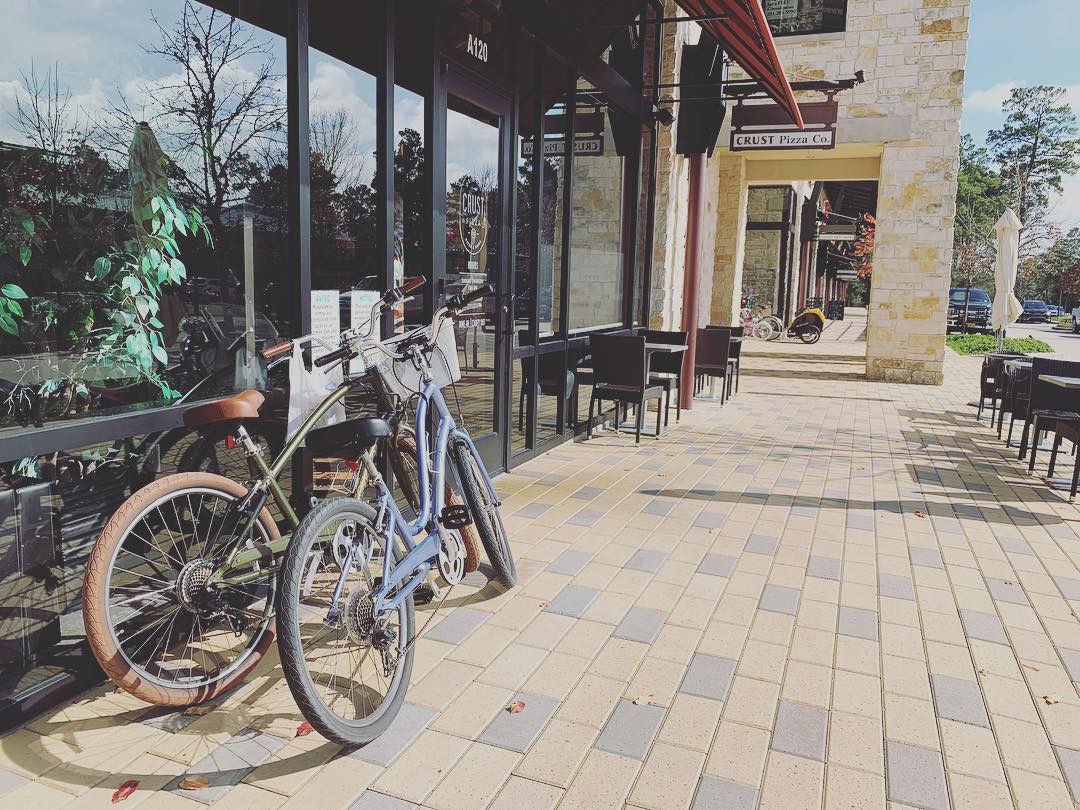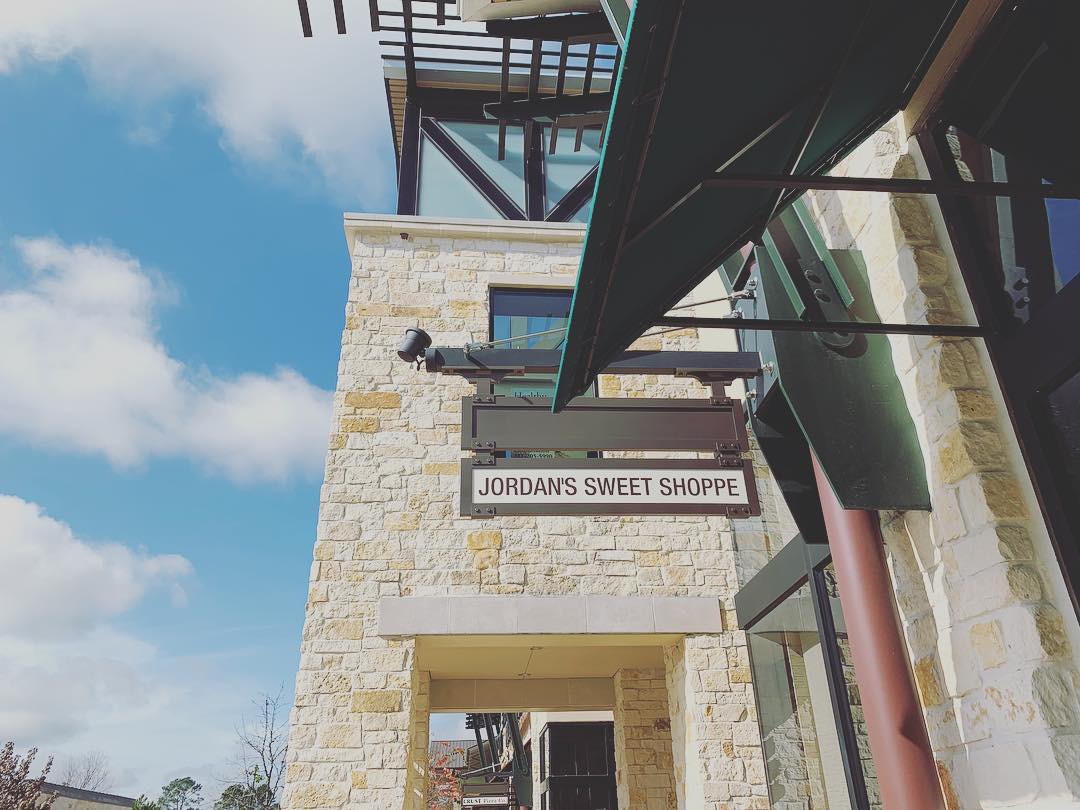 My massage was next, and it was amazing! I believe the lady's name was Crystal. I used a gift card I got from a friend for my birthday, but loved the massage so much, I signed up to get one each month!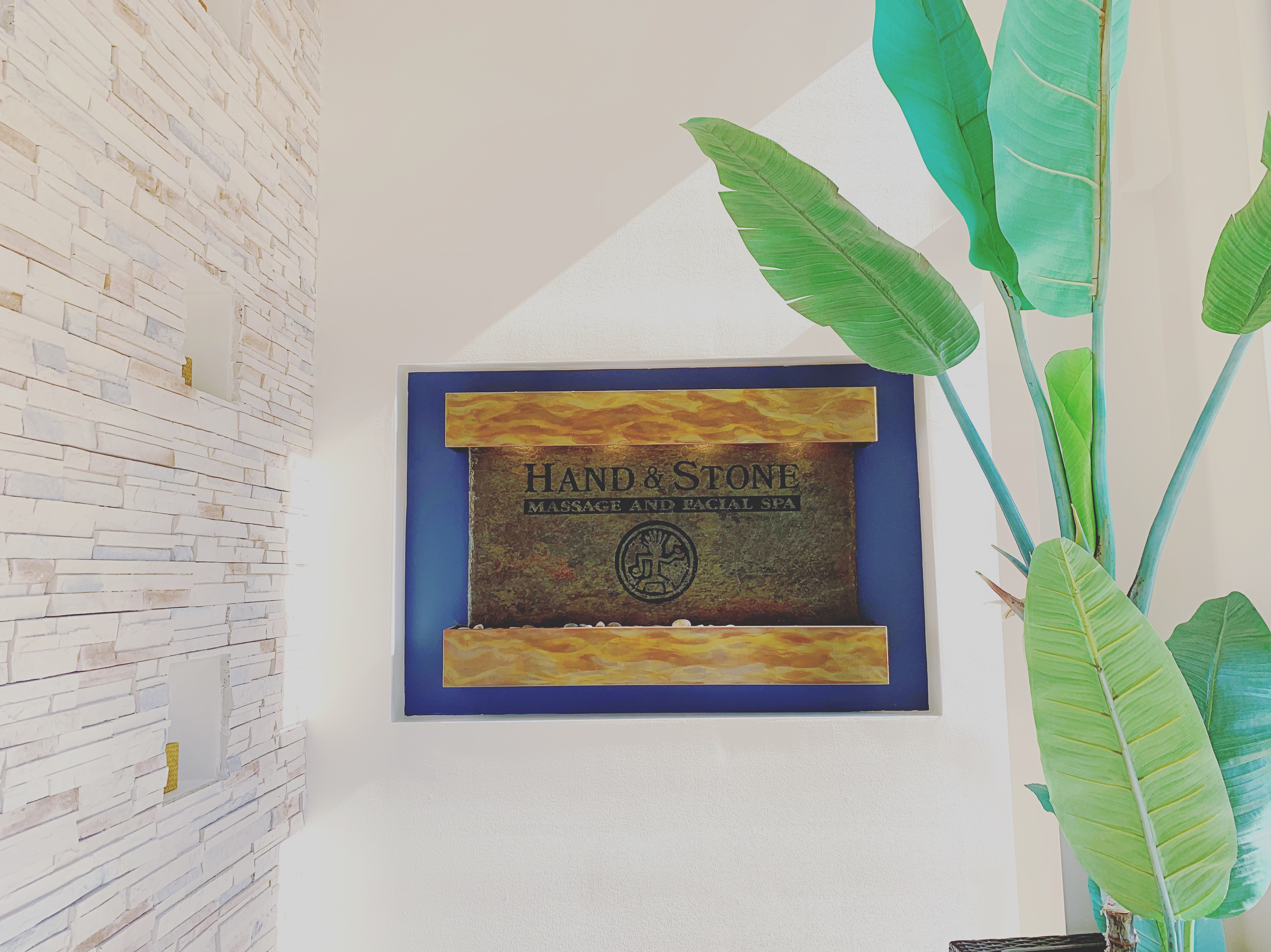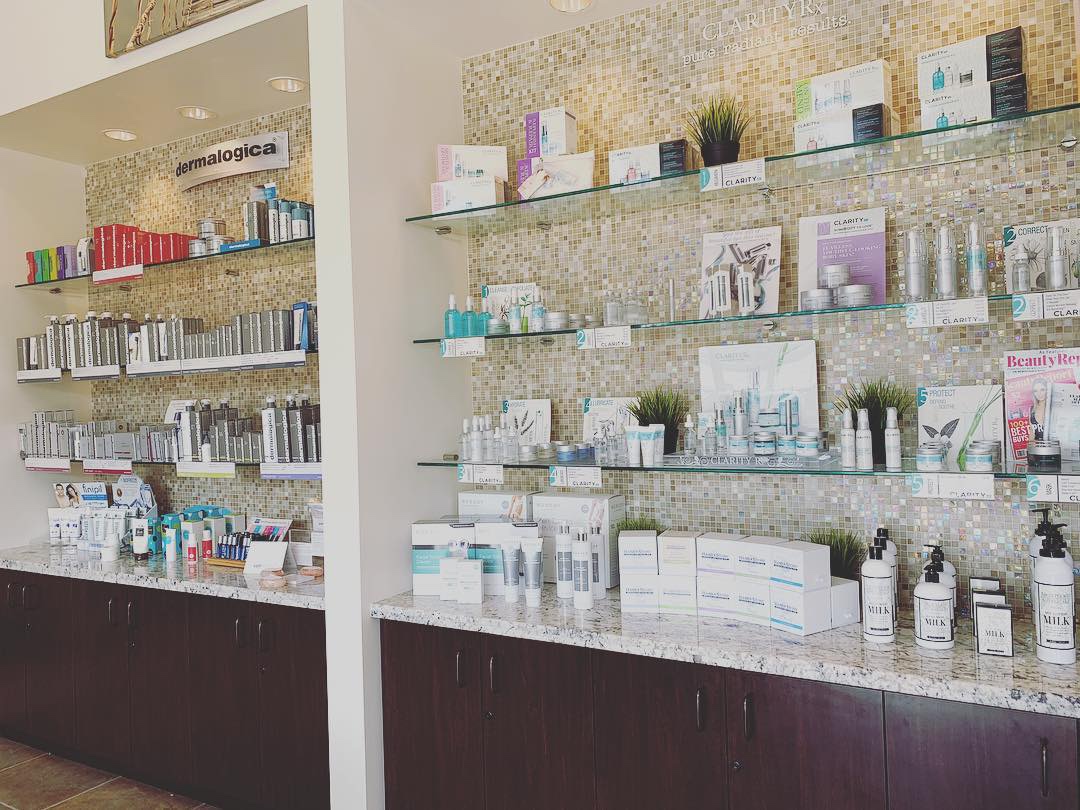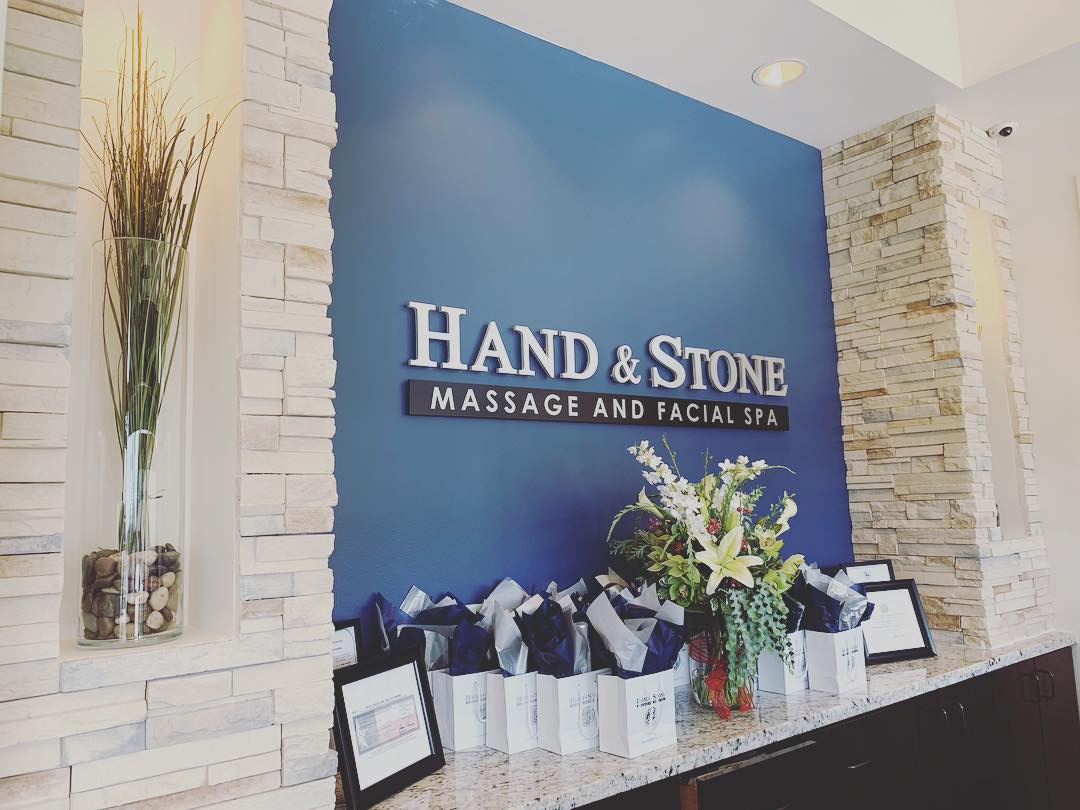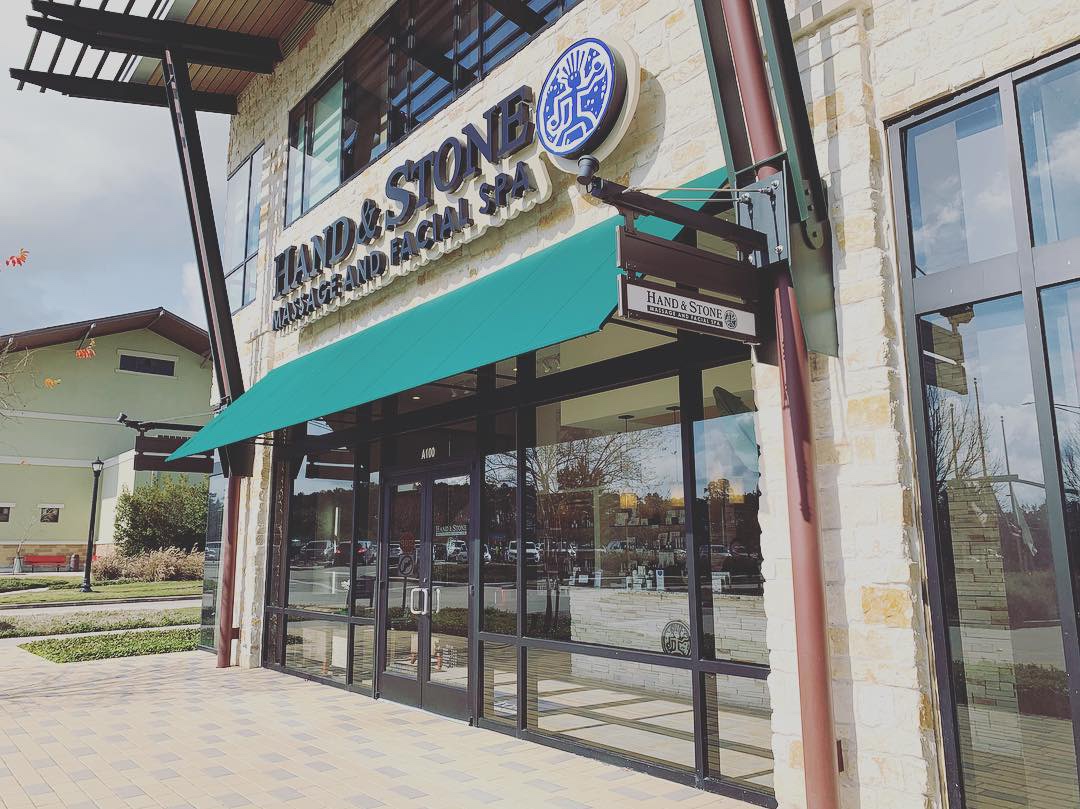 After Hand & Stone, I had a lunch date with my sister. She had heard great things about TRIS on the Waterway, so I headed that direction to enjoy a fancy lunch with her! She thoroughly enjoyed her food, but I just don't think it is the place to go if you aren't eating any meat. I really wished they had a gourmet veggie burger on their menu! I ordered a Cesar salad, and polenta, but then quickly realized there were anchovies in the salad dressing. I hate how picky I probably appear, but oh well. Lol.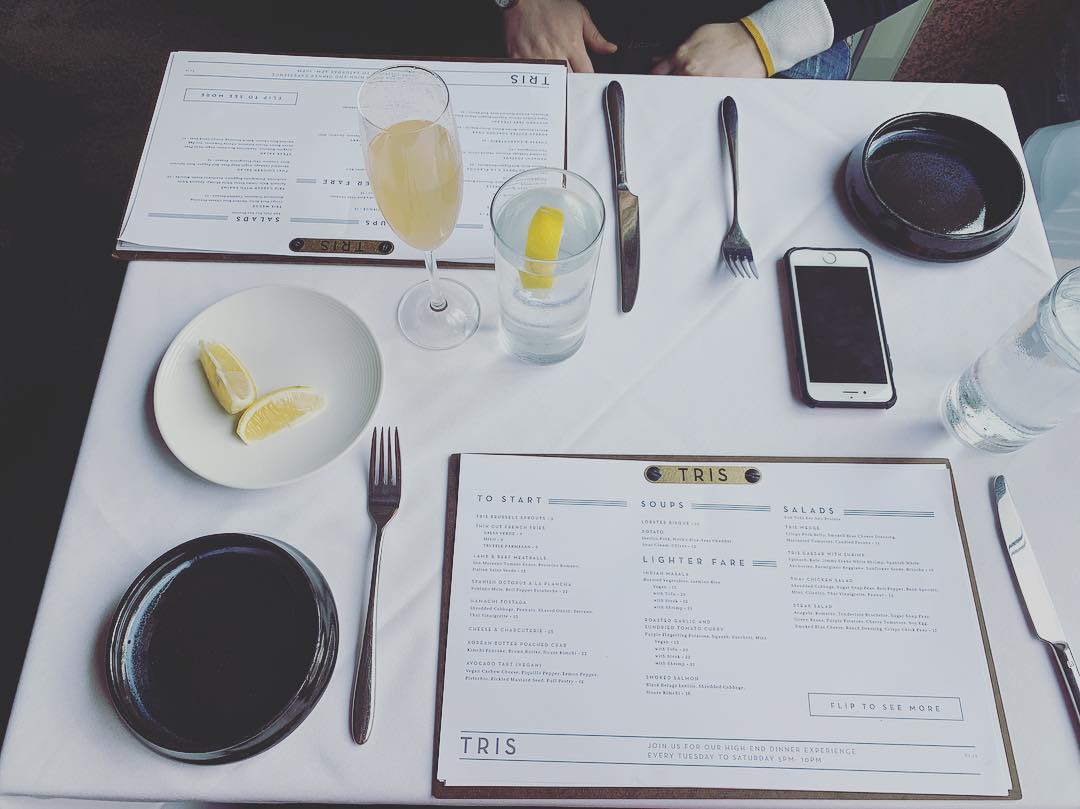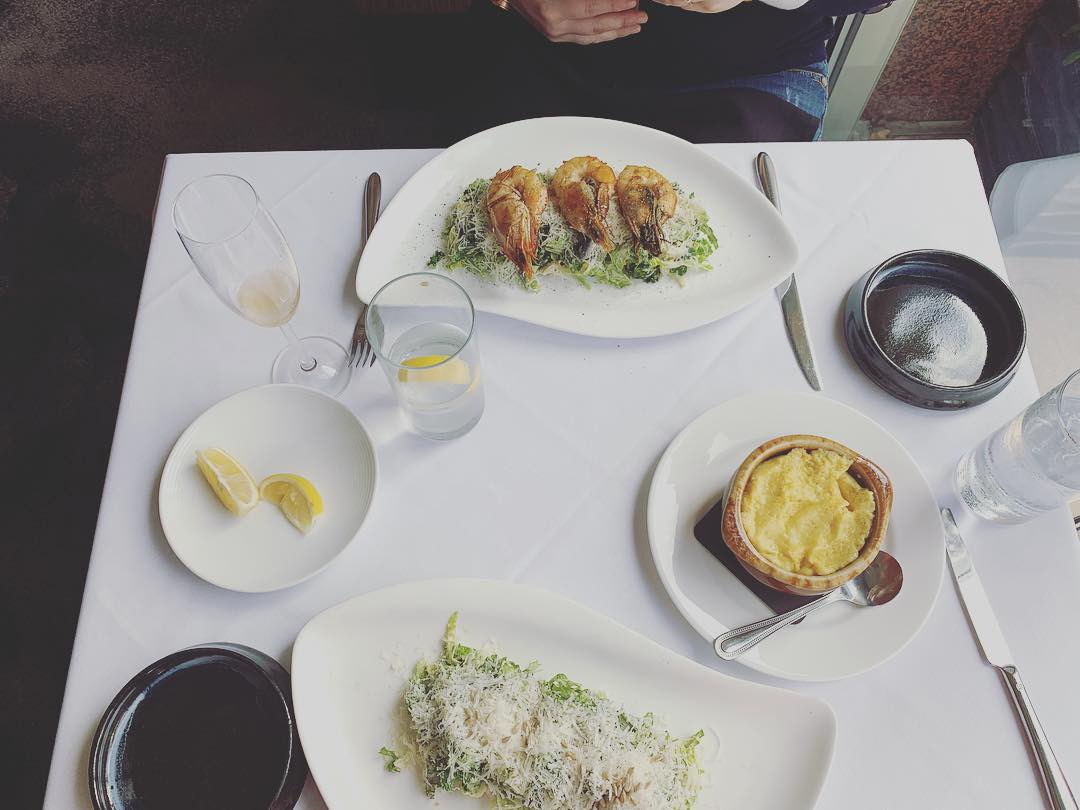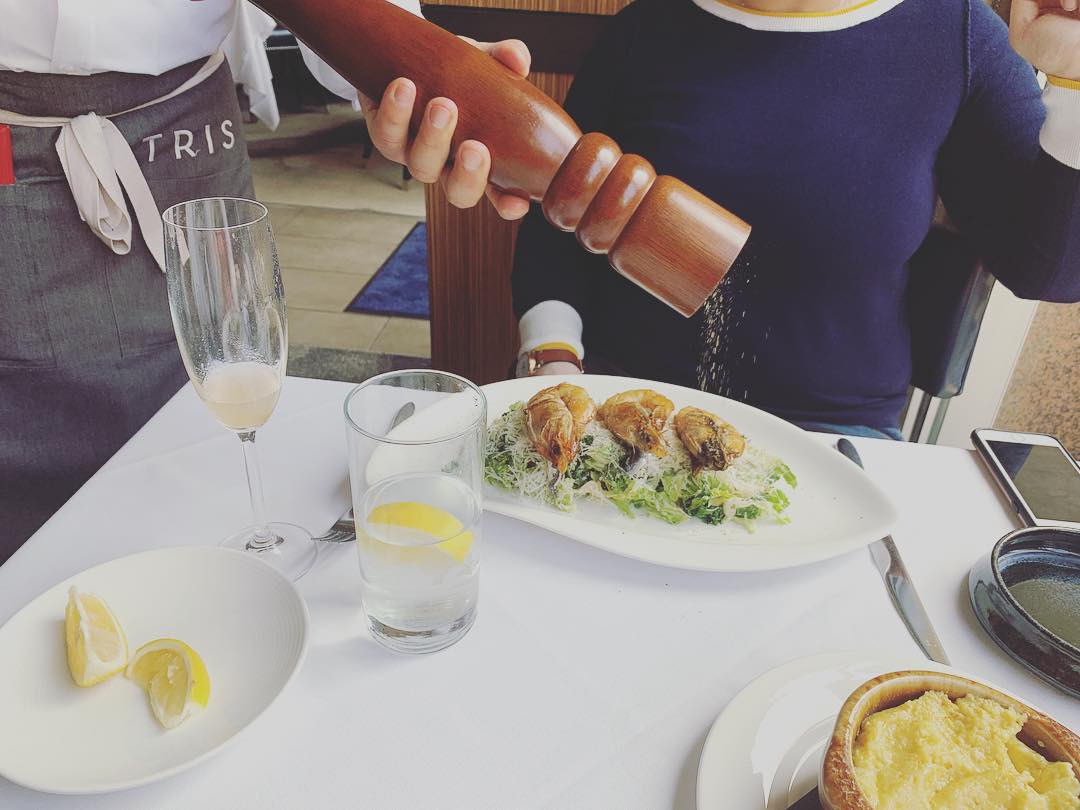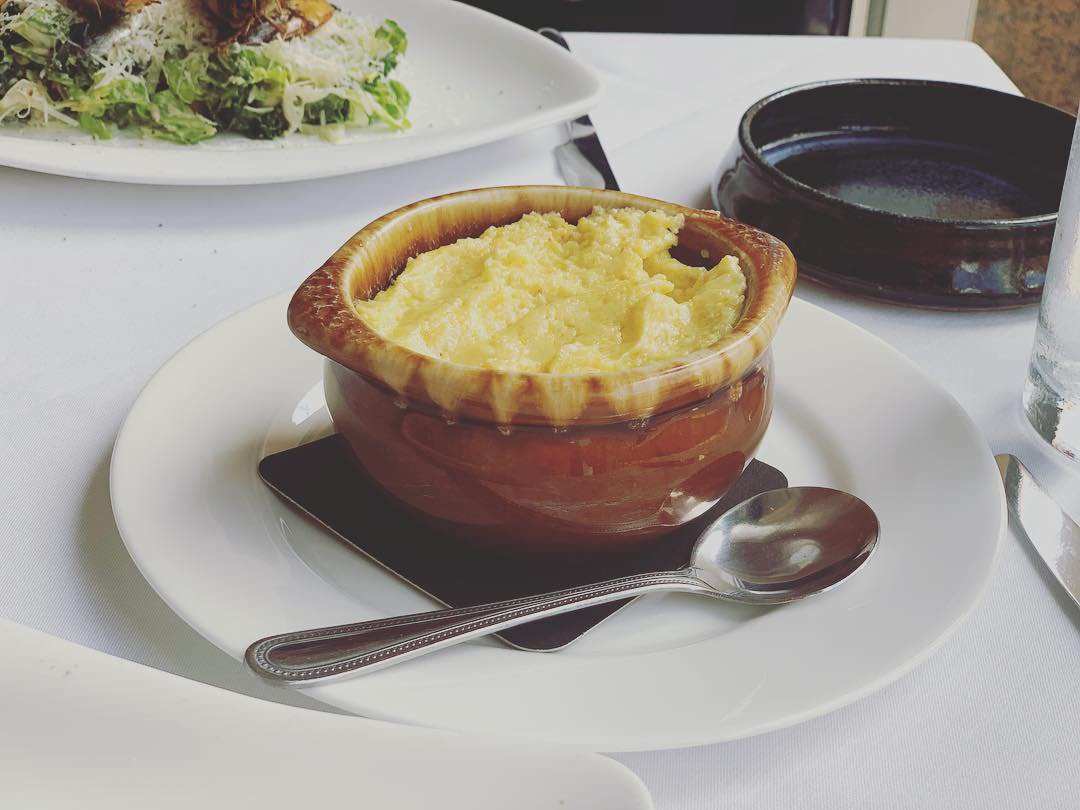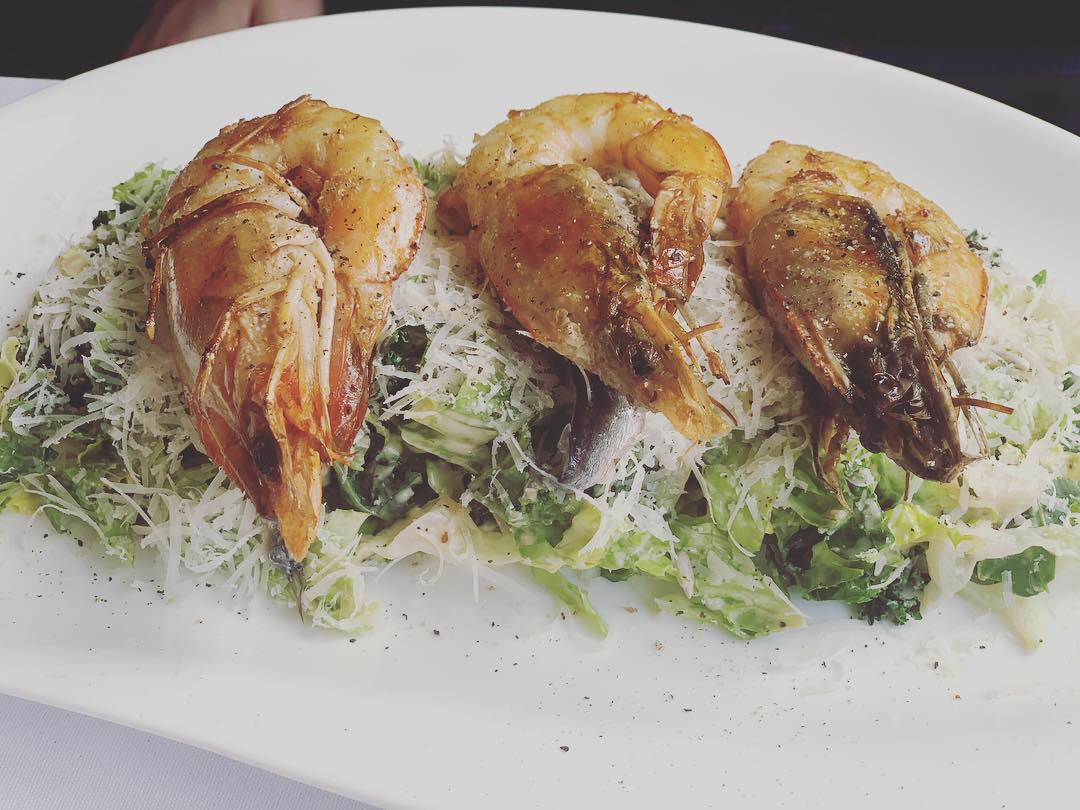 After lunch, I needed something else, so we headed to Popbar for dessert!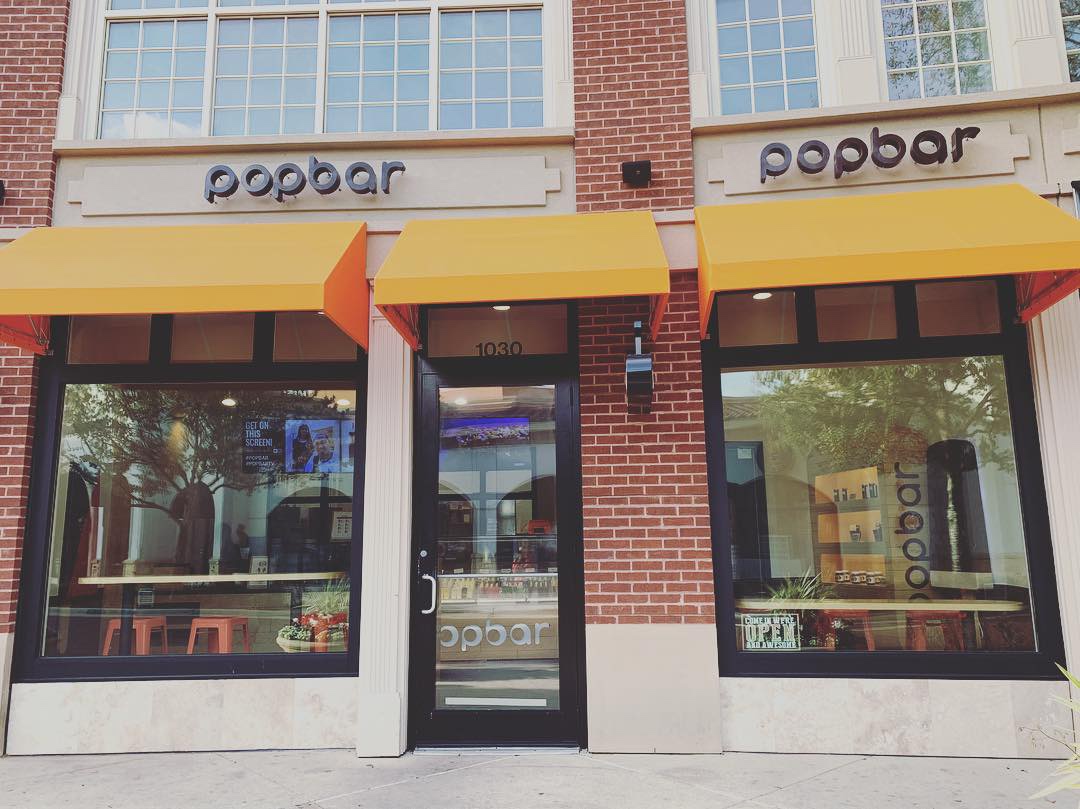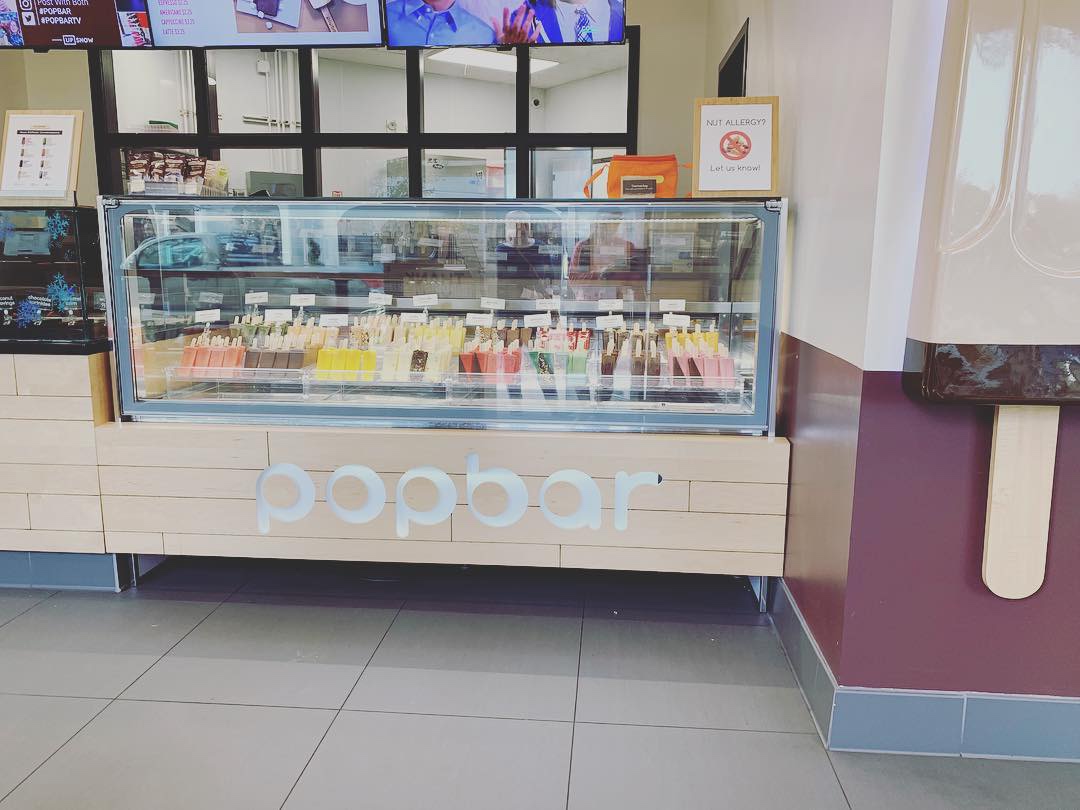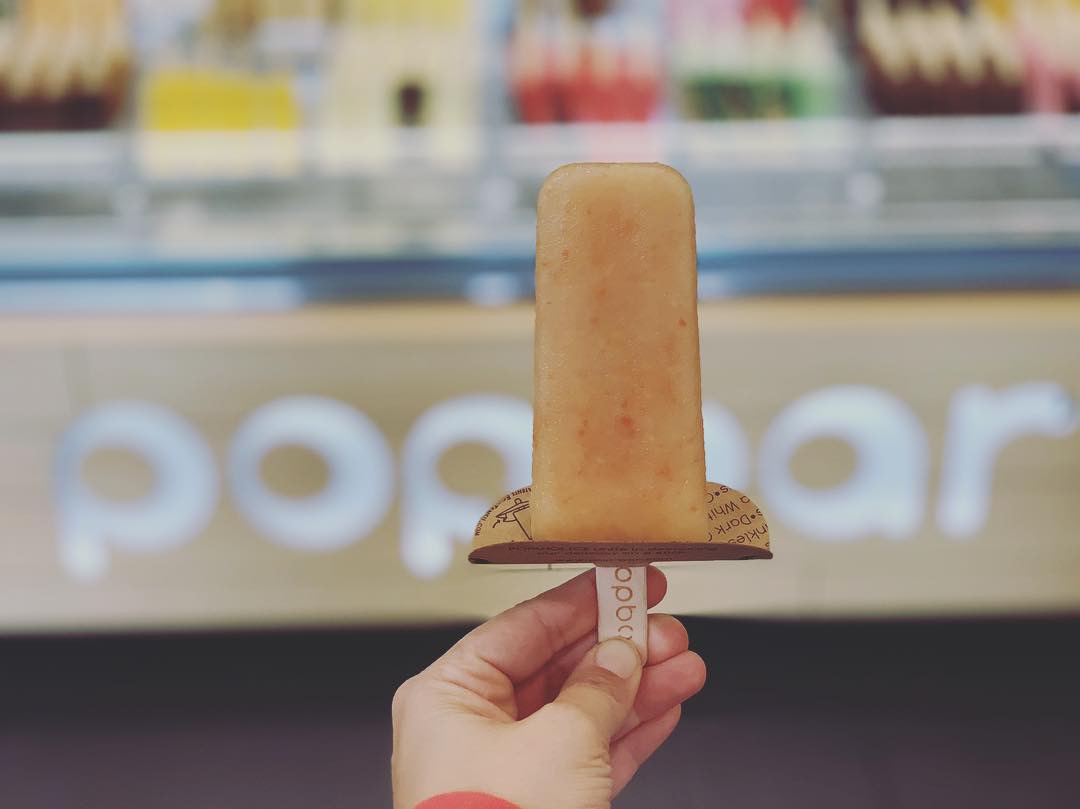 We took that dessert to go, and headed to the mall to hit up a couple stores I haven't visited in forever. We stopped at Anthropologie and Barnes & Nobel.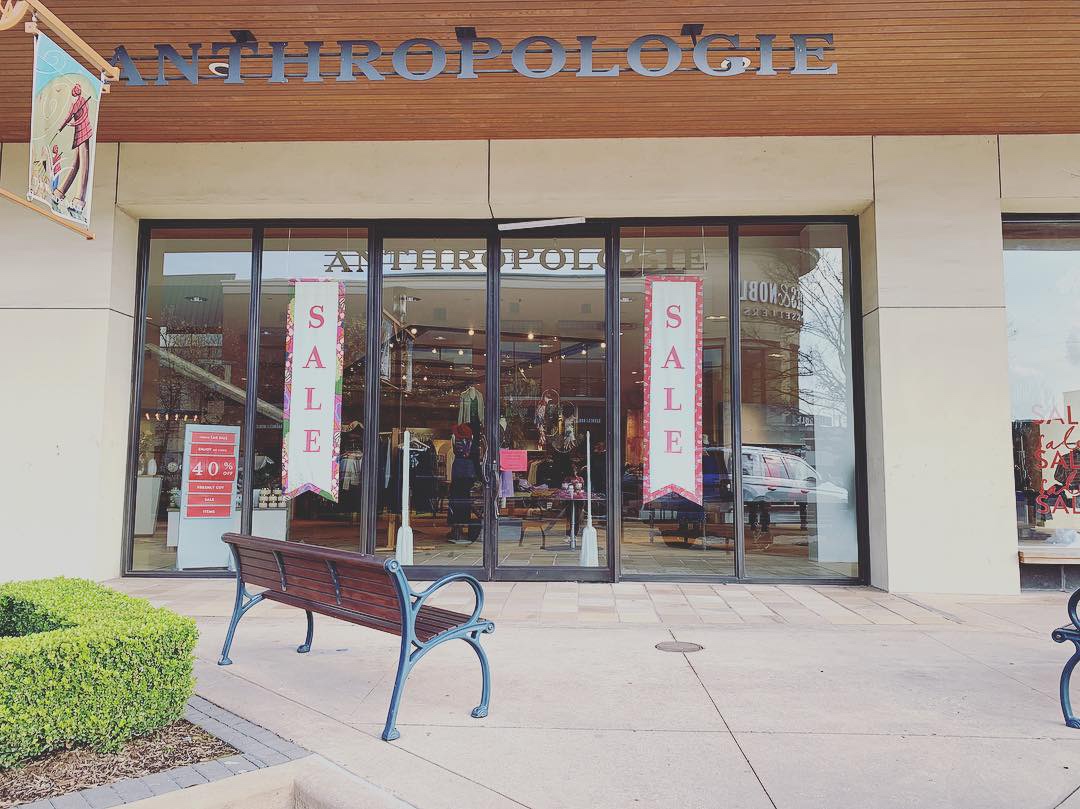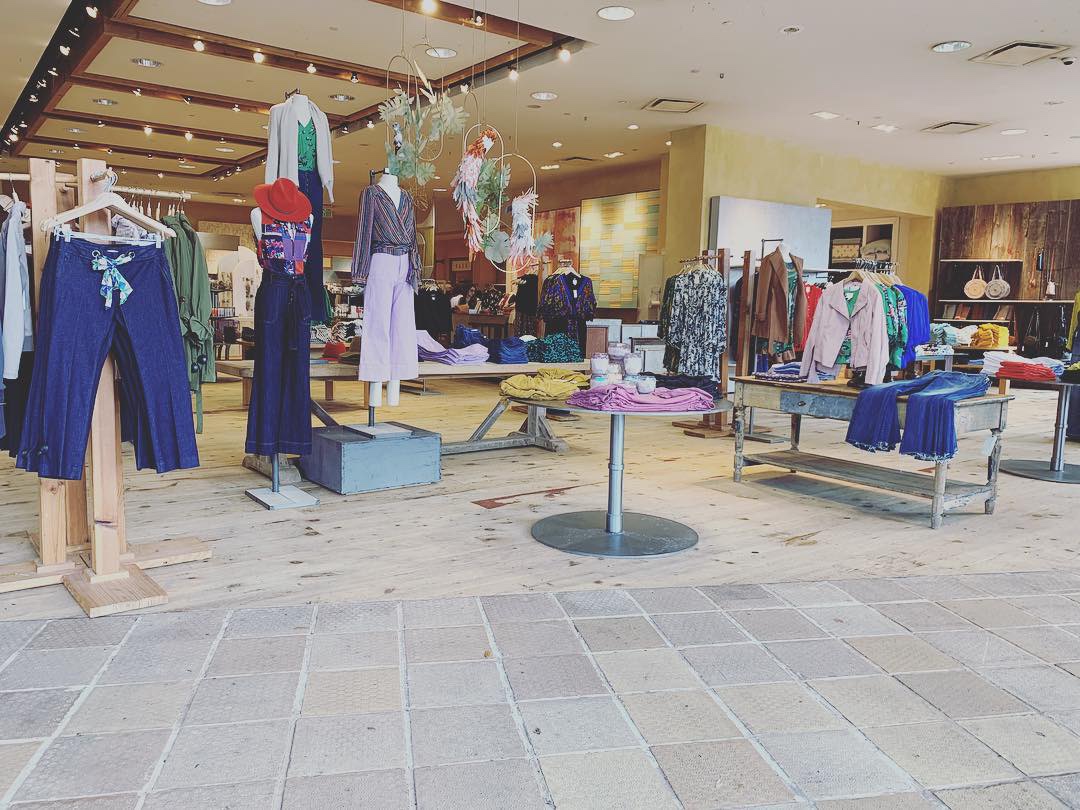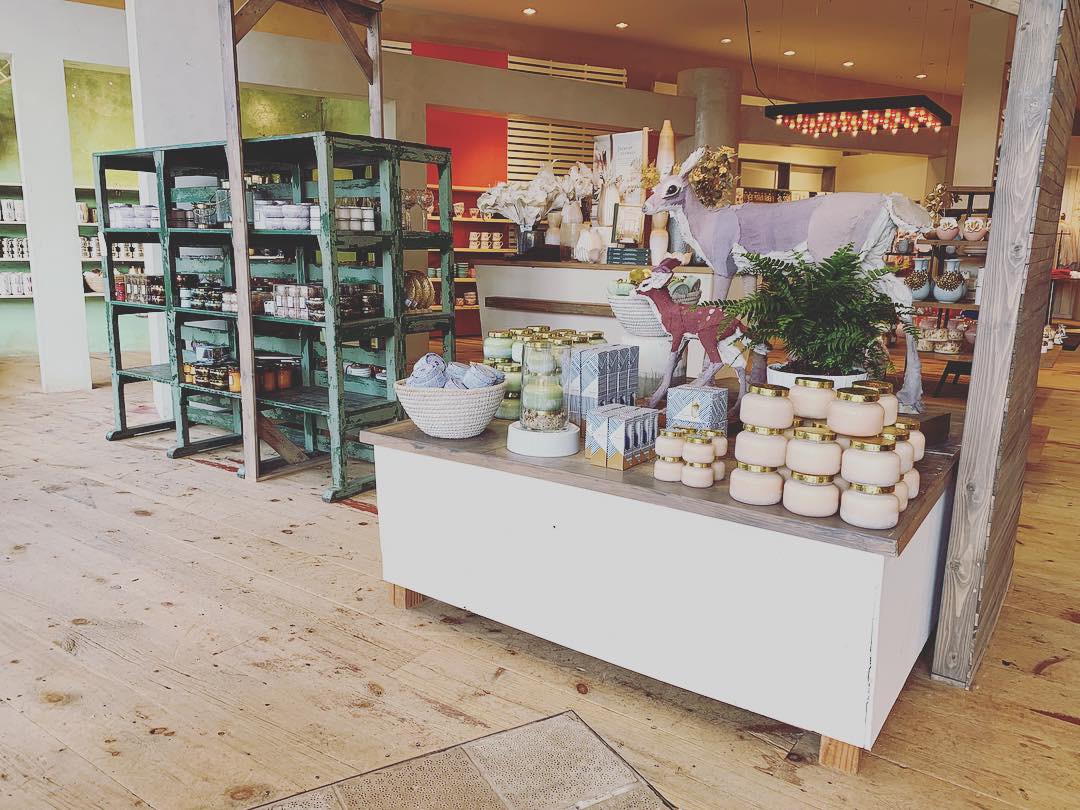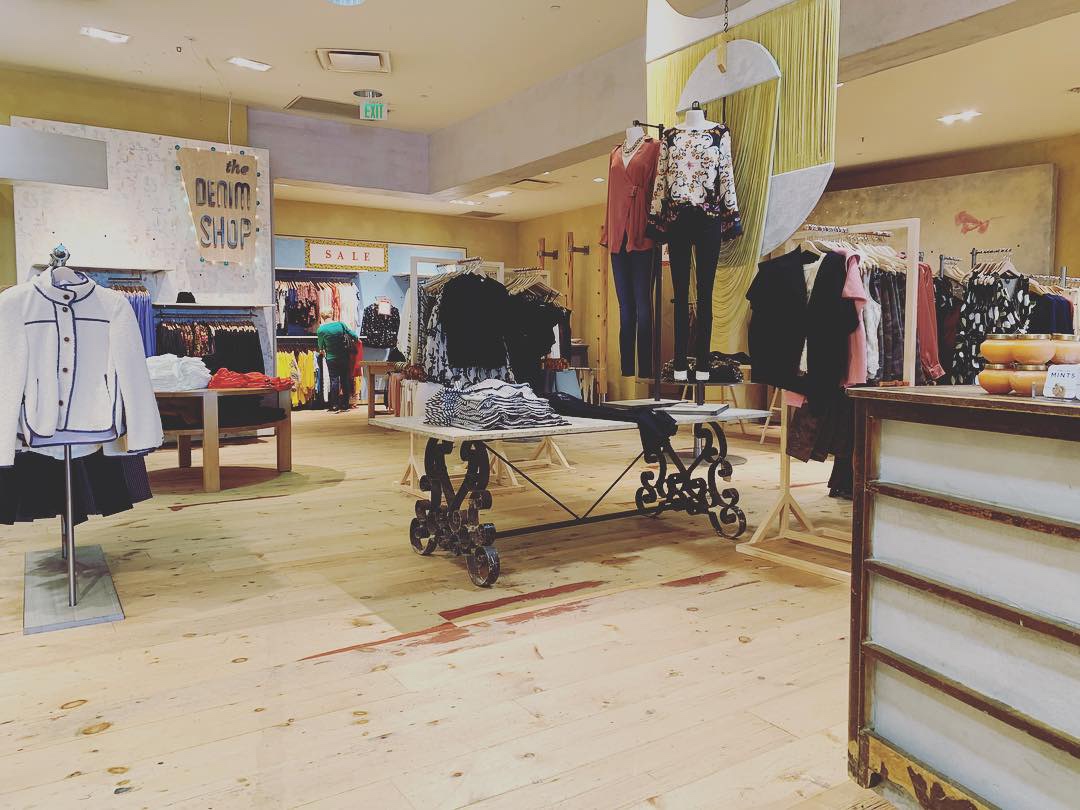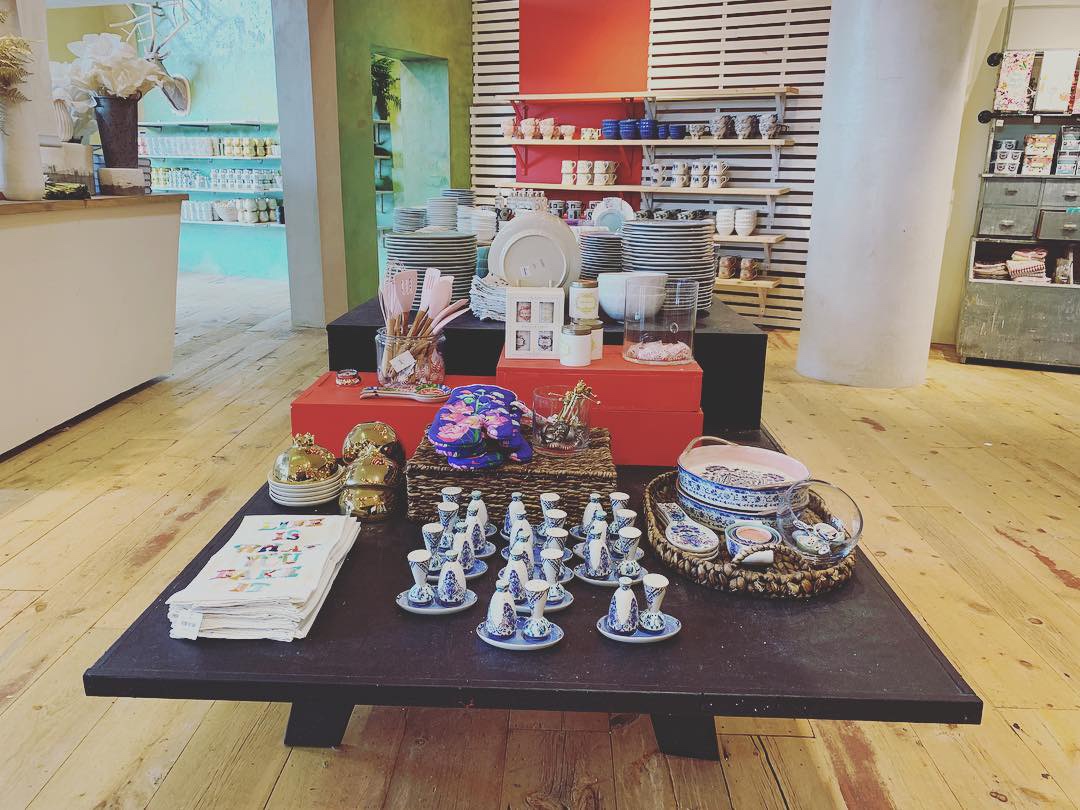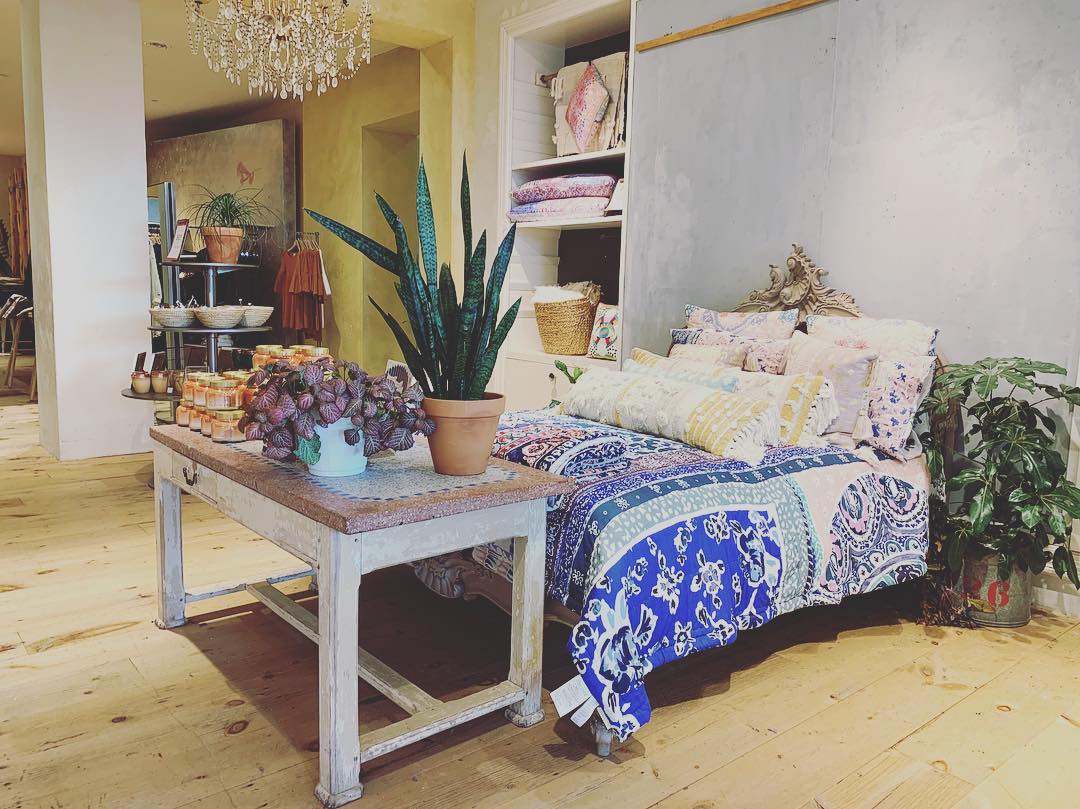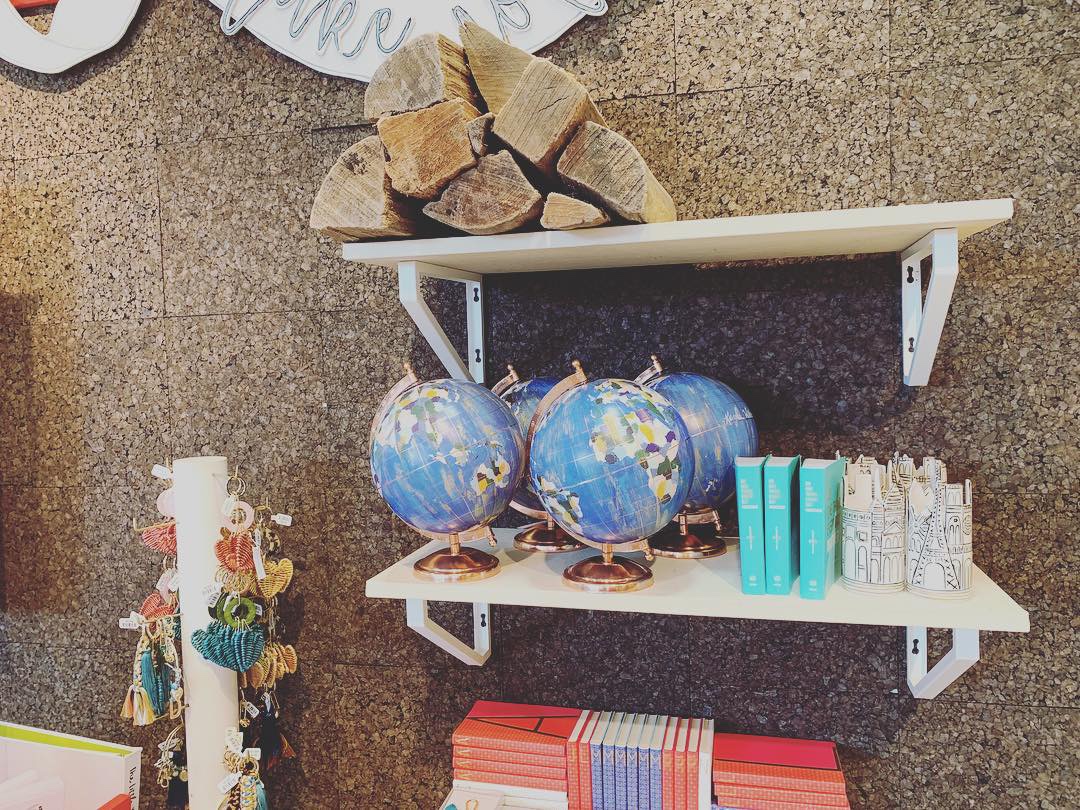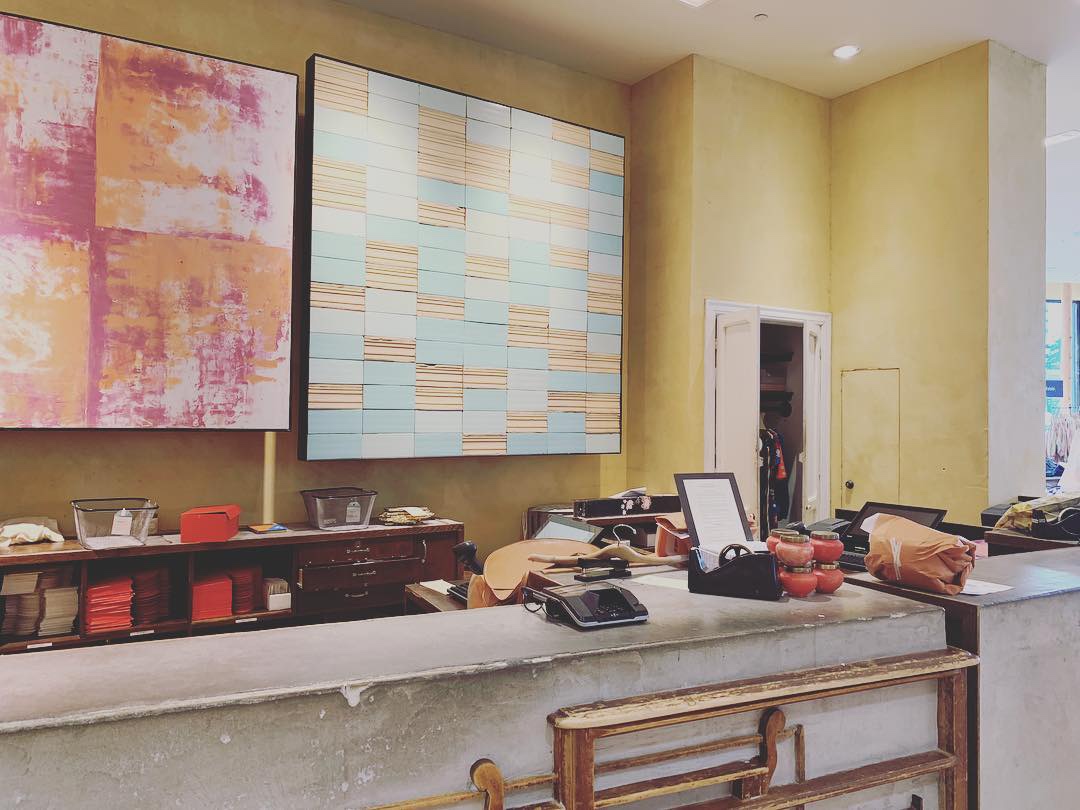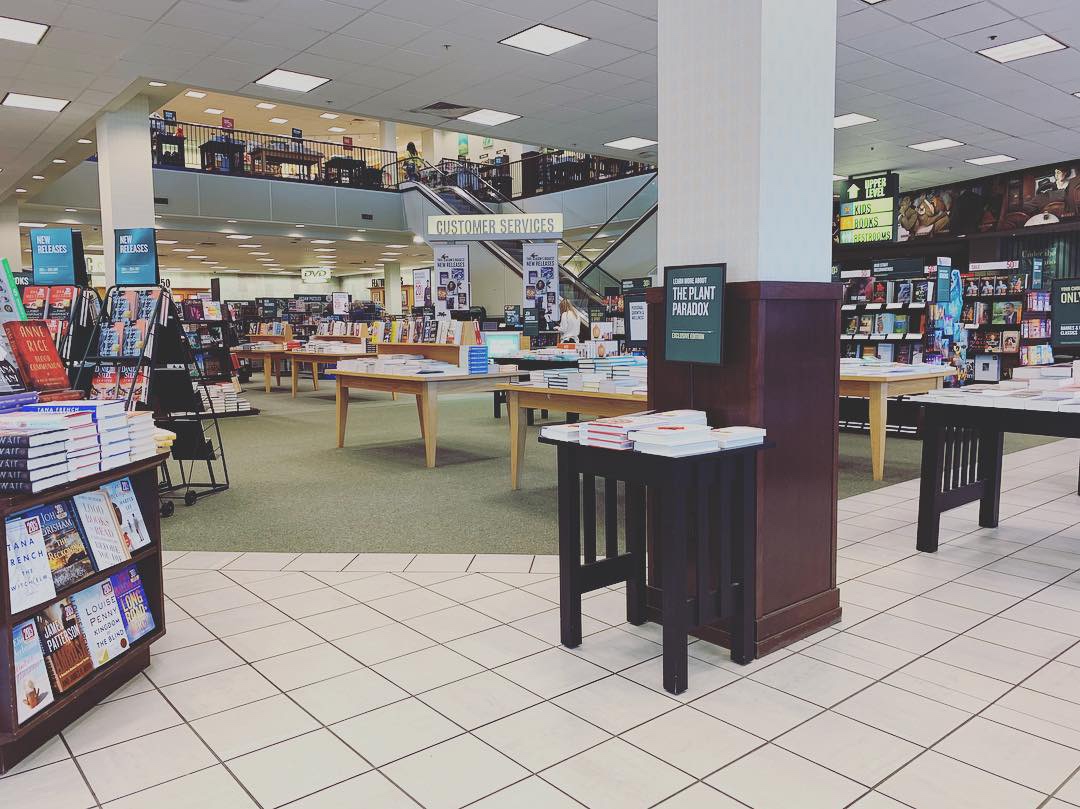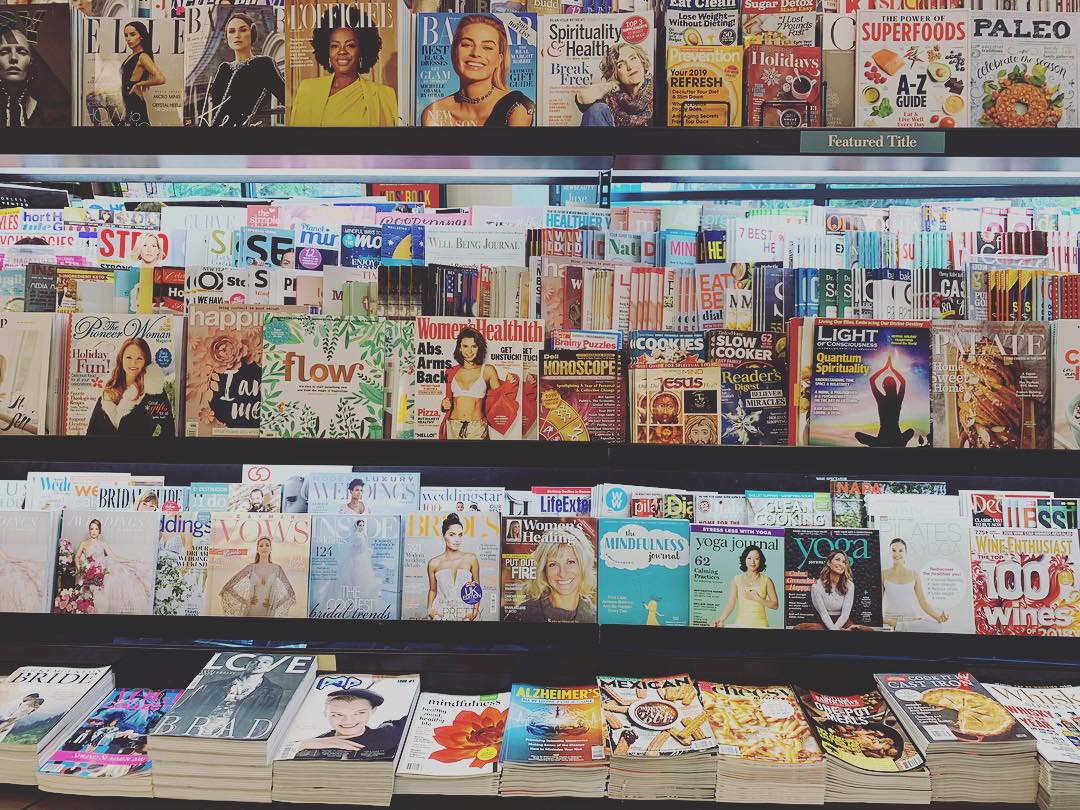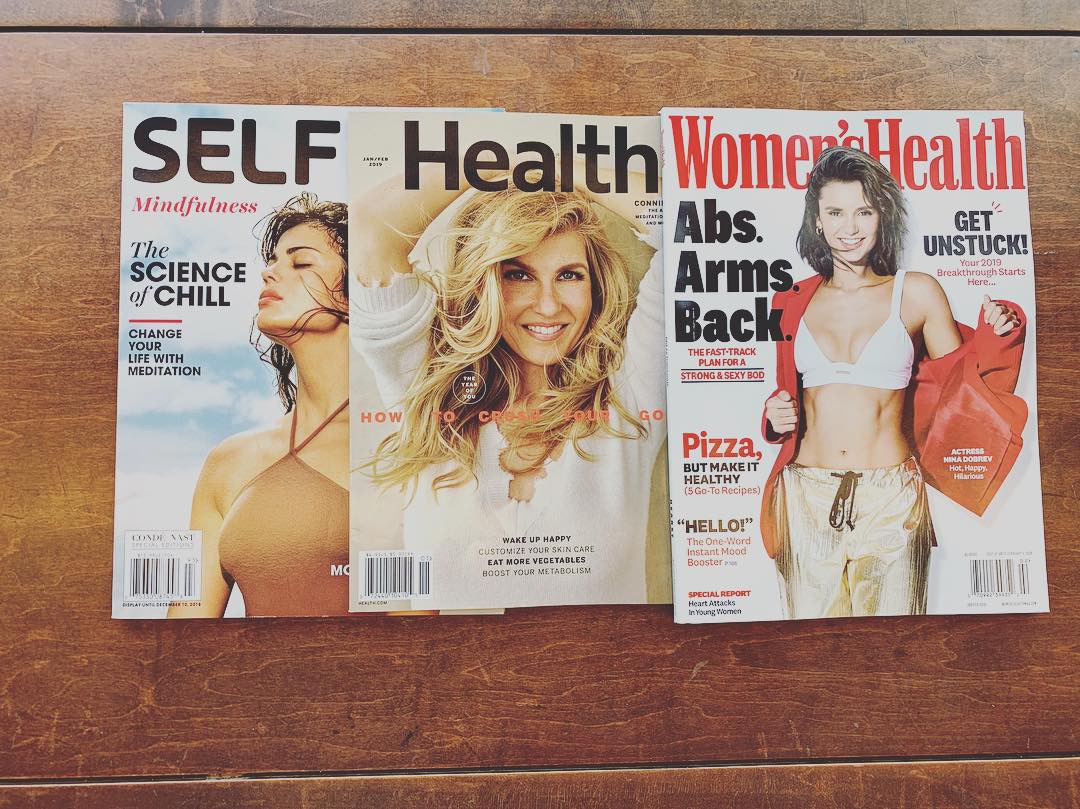 After that stop, the day was pretty quickly coming to a close. I ran out of time to get a proper manicure and pedicure, so had my colors changed instead. Silly me forget to take any pictures, but I like to go New Nails & Spa on Louetta because the ladies are SO nice, and the prices are unbelievably low.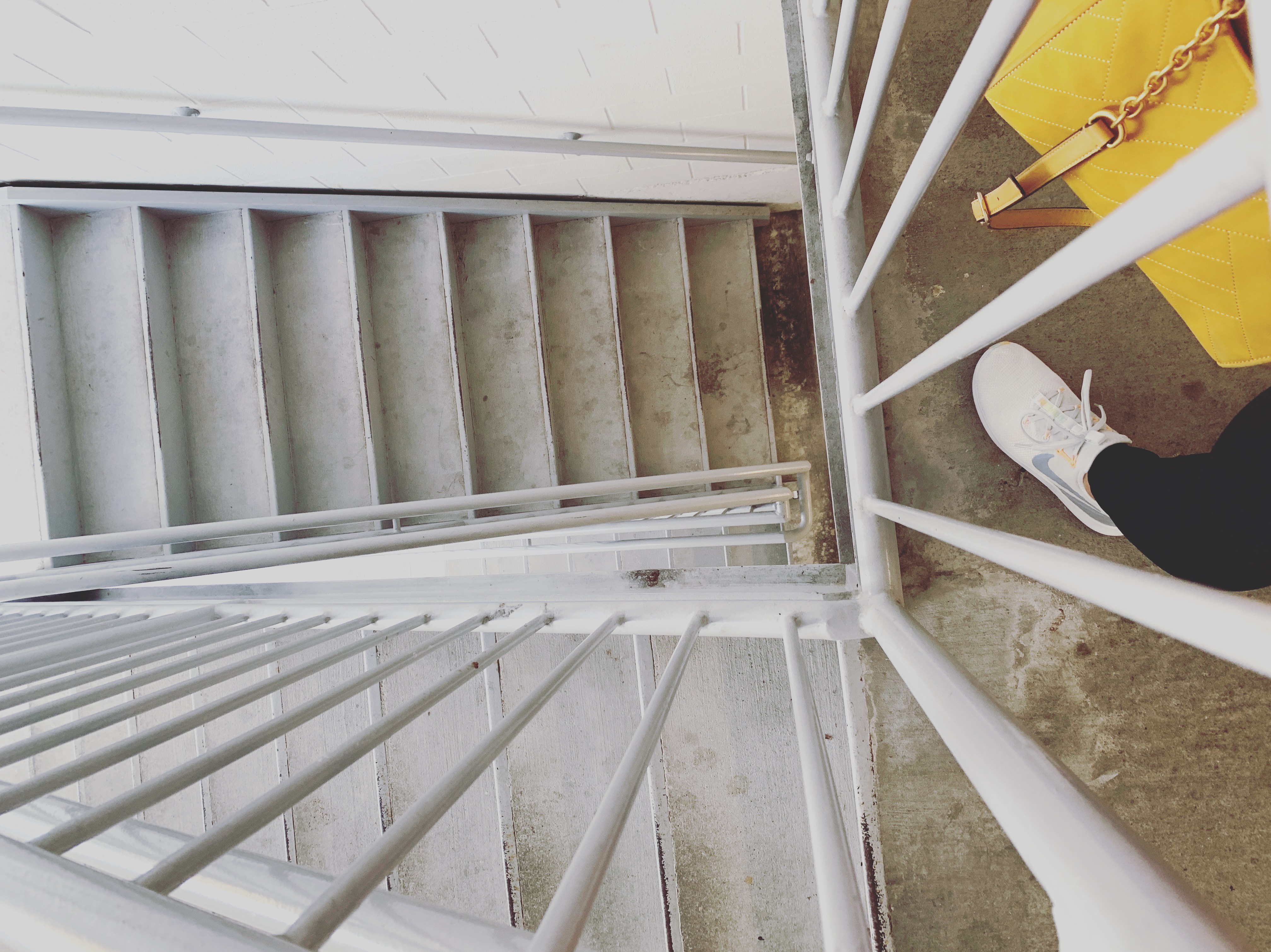 Note to self: I really need to figure out how to park conveniently when going to the Waterway. I ended up on the top of the parking garage and their elevator only goes to the fifth floor. Lol.
Before heading home to the children, I grabbed them some wonton soup, which they love so much, from Hunam Garden, to go with some leftovers we had in the fridge. I absolutely love Hunam Garden, but I wanted to finish my evening insanely healthy (after those crepes), so decided to just make something for myself at home.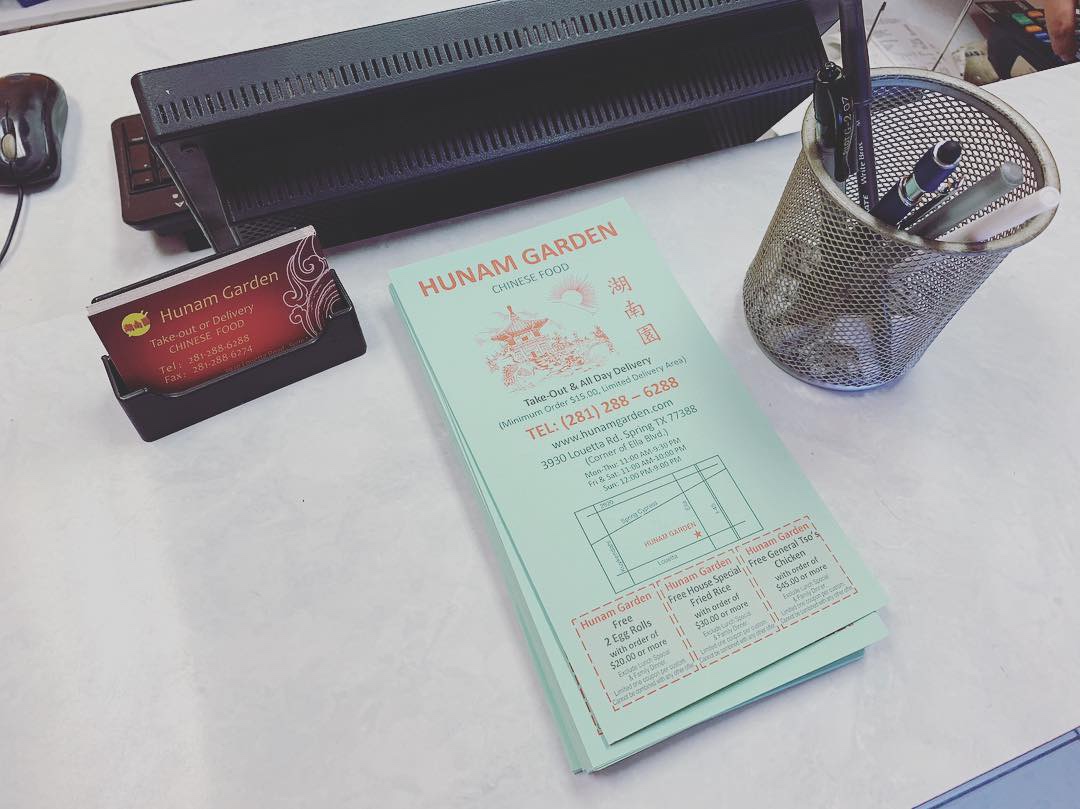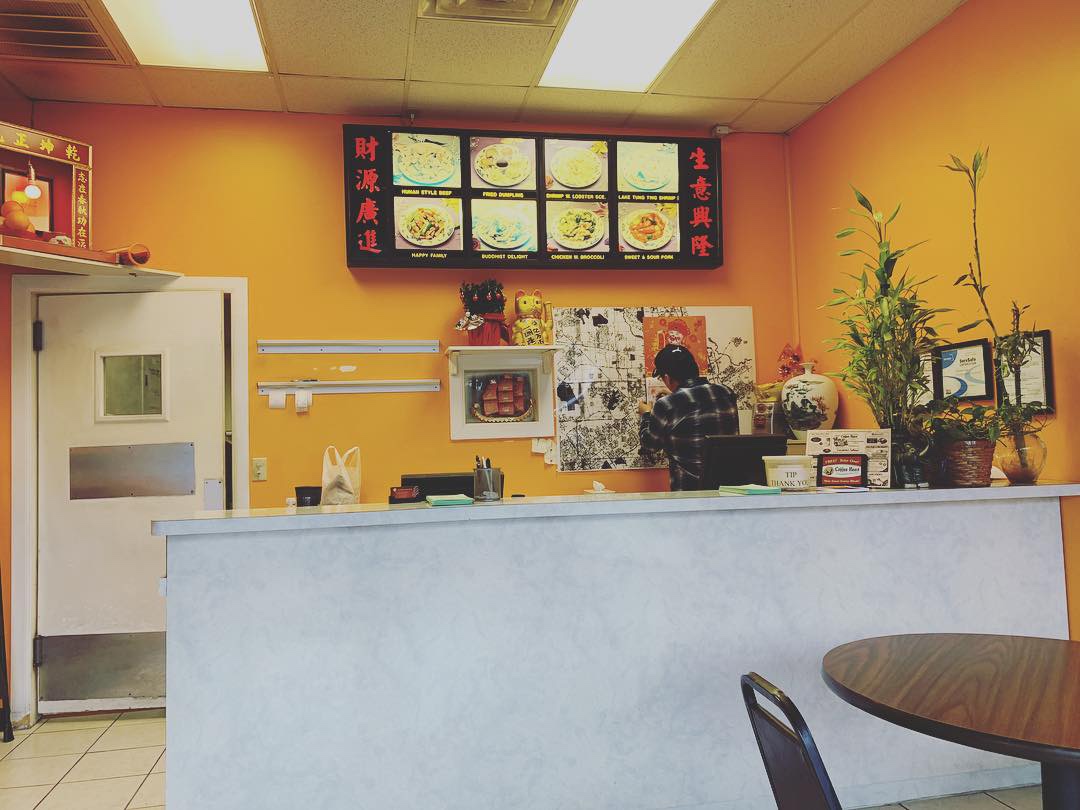 I learned a couple things on that day. That doing one or two special things, and then just sitting on a blanket in the park with a good book, would have made me a bit happier, then running all over town on a schedule. Which I kind of knew, but heck, a girl has gotta get some blog content out there, even on her off days. Lol.
Well I love y'all, and I hope you enjoyed this post. It was super fun taking pictures of everything! If you have any questions or new recommendations for me, please reach out!
We are so happy you found our little corner of the interwebs. We look forward to y'all reaching out to us. We love to answer questions and welcome them. Recently we created some local maps, and you can download those by clicking the image/link above. Below, you will find an index of some very helpful information to assist you in learning more about the Houston suburbs. If you are relocating to our neck of the woods, we hope you reach out to us, because we would love to help you by being your local realtor and friend. Hugs, Jo.
Thoughtfully written for you by Jordan and the Jo & Co. Team.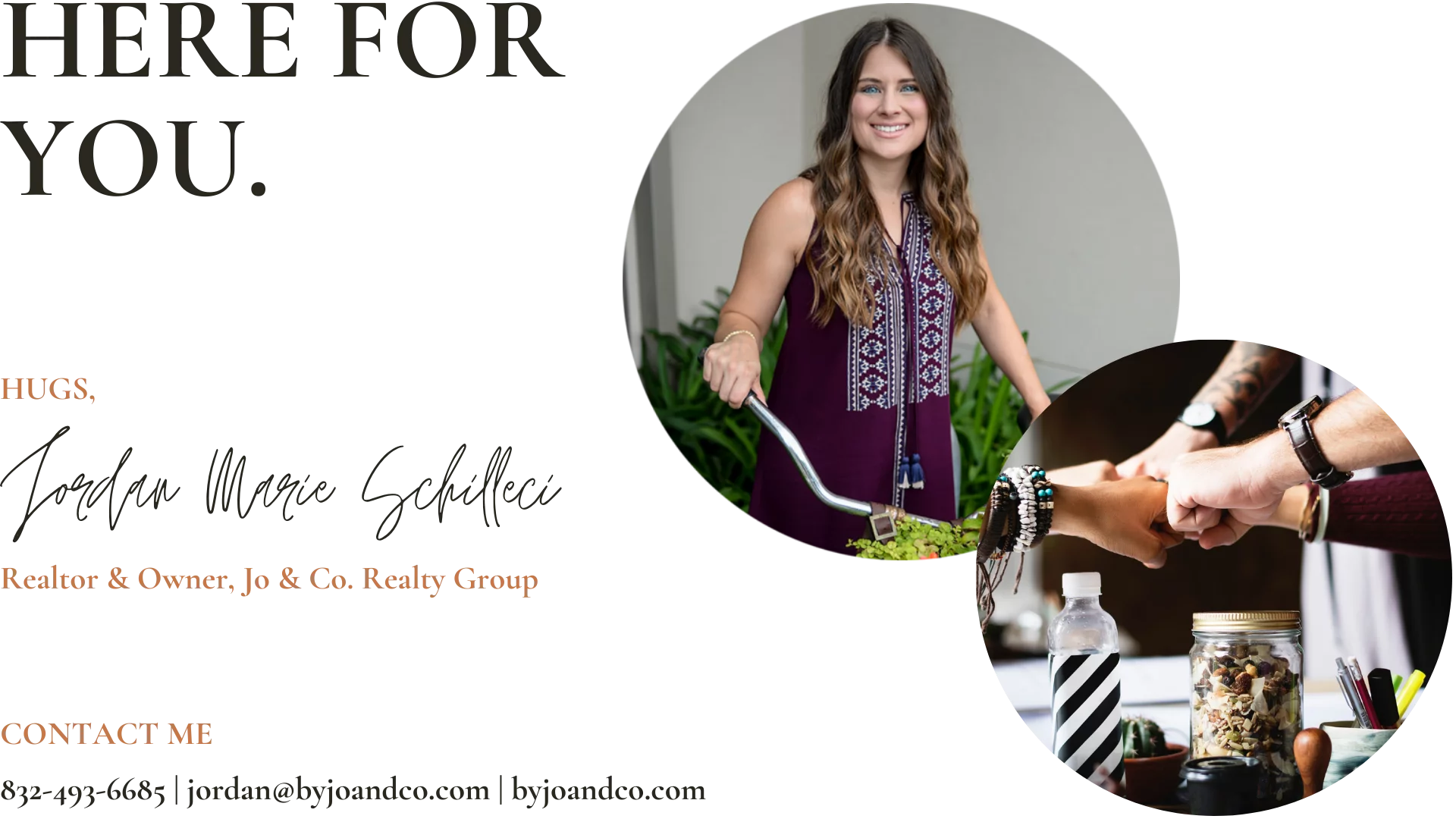 We are Waiting for You
If you are looking to relocate to the Houston Area, we would love to meet you, and hear your story. Below you will find all of my contact information, as well as some homes for sale in the area. We truly look forward to hearing from you! P.S. Don't forget to check out our YouTube Channel!

If you are overwhelmed..
Now if you are feeling overwhelmed on where you should plant your roots, I would love to talk to you. You can schedule a call with me by click this link: http://byjoandco.com/call or just send us an email: [email protected]. There are some amazing communities all over the Houston suburbs. In this post, https://search.byjoandco.com/blog/best-neighborhoods-in-houston/, I deep dive into all the different suburbs/neighborhoods that you might want to consider, and why. There are many resources here, so please reach out if you are curious what to look at next! Thank you for trusting us.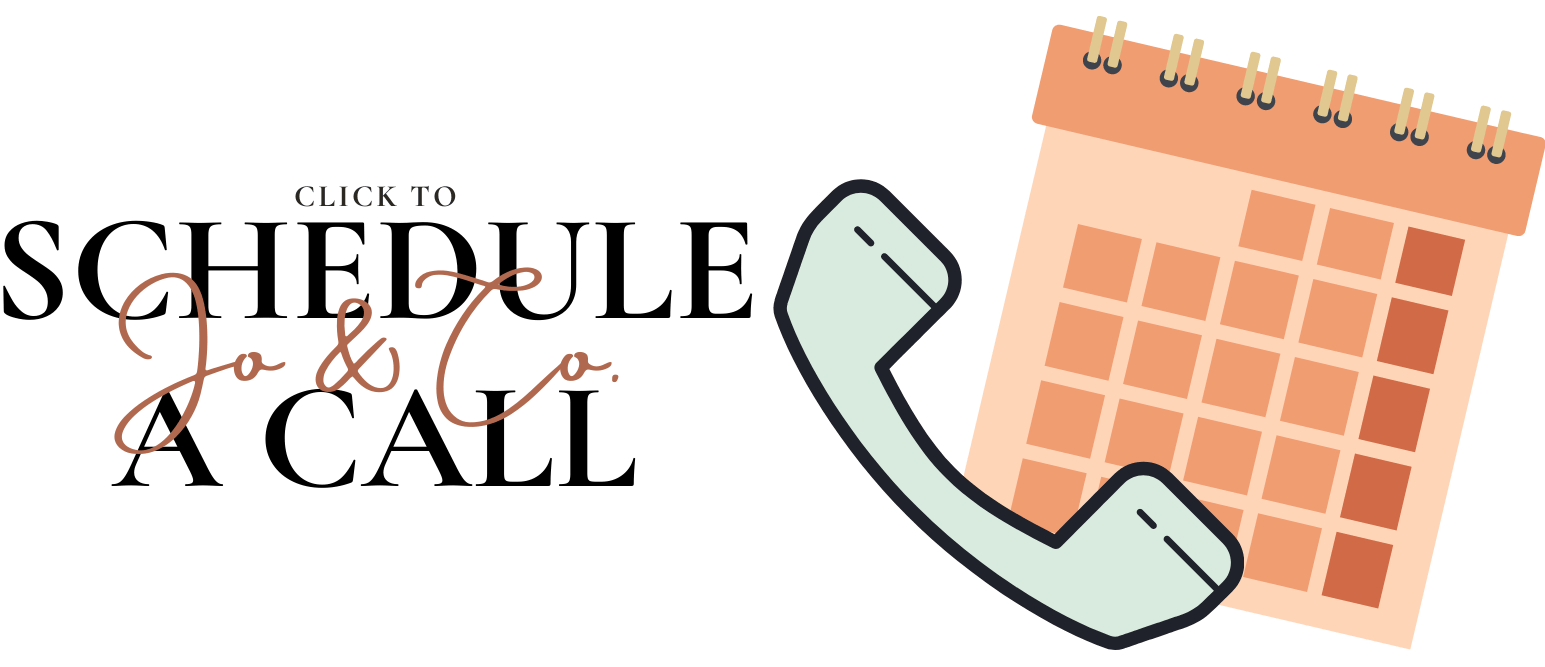 Links to check out..
➟ Our YouTube Channel :: http://byjoandco.com/youtube
➟ How do property taxes work in Texas? :: http://byjoandco.com/propertytaxesintexas
➟ Things to do in The Woodlands :: http://byjoandco.com/inthewoodlands
➟ Safest Neighborhoods in Houston :: http://byjoandco.com/safesthouston
➟ Best Neighborhoods in Houston :: http://byjoandco.com/bestneighborhoods
➟ Houston Texas Where to Live :: http://byjoandco.com/houstontexaswheretolive
➟ First Time Texas Home Buyer :: http://byjoandco.com/firsttimetexasbuyer
What next?!
• Download our Moving to Texas ebook! http://byjoandco.com/movingtotexasebook.
• Download our Where to Live in Houston Texas ebook! http://byjoandco.com/wheretoliveebook.
• Schedule a phone call or appointment with us! http://byjoandco.com/appointment.
• Email us! [email protected].
• Looking for a buyer's agent? Fill out our buyer questionnaire! http://byjoandco.com/q.
• Ready to find your dream home? Search, http://search.byjoandco.com.
• Subscribe to our YouTube Channel: http://byjoandco.com/youtube.

At Jo & Co. we know that most people struggle with the home buying or selling experience. We are a brokerage, real people, that do more for you, by being with you every step of the way, so that you plant your roots in the right soil. One way that we go above and beyond is with the content we share on YouTube. Click the photo below to explore our channel.