Below you will learn about: 5 different types of loans, a builder that covers all closing costs, a real estate agent that will help with closing costs assistance with her one-of-a-kind program, a breakdown on closing costs, and so much more..
There are many options for lowering your closing costs and/or down payment amount, but the first question you need to answer (or investigate) is what is your credit score?
If there are imperfections on your credit report making it drastically lower than needed, I personally do not recommend hiring anyone but a lawyer to help remove things from your credit report. I can recommend a low cost and reputable law firm, if you need one. If you are only off by 10-20 points, most lenders can give you recommendations on how to bump it up and do a "rapid rescore" all in the same week.
Below, I will break down the different types of loans options in relation to credit score..
5 Different Types of Loans
FHA :: 3.5% Down (580 minimum credit score and less than $2000 in collections debt.)
If you find your credit score at least a 560, you can probably repair it to meet the minimum 580 required to obtain an FHA loan. FHA loans require 3.5% down plus closing costs.
USDA Loan :: 0% Down (620-640 minimum credit score and a income must fall between a bracket.)
A USDA Home Loan is a 0% down loan from the USDA loan program, also known as the USDA Rural Development Guaranteed Housing Loan Program, is a mortgage loan offered to rural property owners by the United States Department of Agriculture.
A "rural property" is defined by the USDA as any property in open country that is not part of or associated with an urban area. Rural areas are more closely defined as any town, village, city or densely settled area that has a population of less than 10,000 residents.
USDA Mortgages require a low PMI of .31%. This fee is much less than the PMI required on FHA mortgages or mortgages where the borrower pays less than 20 percent of the down payment and is 2 percent of the purchase.
Typically, a family of 1-4 that makes less than $79,000 would qualify for this loan, as long as the credit score is at or above 640, and the income is enough to afford the mortgage. You are allowed to subtract childcare expenses from your income. If you have financing questions, Bryan Neal at Nations Lending is an amazing resources and lender. His direct number is: 608-852-3083 and his email address is: [email protected].
You can follow this link to view the map of areas that are eligible for this type of loan. One neighborhood in the Tomball / Pinehurst area is the LGI neighborhood of Decker Oaks. In Decker Oaks LGI offers 100% closing cost assistance, and combine this with the USDA loan that requires 0% down, and this allows you to bring little to the table! They have many homes ranging from 170k – 200k. The tax rate out there is the lowest I have ever seen before, at 2.01%. Combine the low tax rate with the low cost of insurance, you're looking at a $1300 payment +/- on a $180k home.
Conventional Loan :: 5% Down (620 minimum credit score.)
Conventional loans require 5% to 20% down. One very important thing to keep in mind, when purchasing FHA or Conventionally, and a home buyer puts less than 20% down, they will be required to pay PMI (primary mortgage insurance). This is a monthly paid insurance that will be there until 20% of your loan is paid down with a conventional loan or you refinance your FHA loan.
VA Loan :: 0% Down (620 minimum credit score.)
This is the only loan where you could possibly bring little to nothing to closing, but you must meet the U.S. Department of Veterans Affairs requirements.
Conventional 1% Down With Equity Boost (700 minimum credit score.)
If your credit score is above a 700, then you might qualify for a "Conventional 1% Down With Equity Boost" with Morton Mortgage. They are a local company here in the Spring / Houston area.
Things To Note..
One thing you must keep in mind is that with all loans, you must have two years of job history with the same employer or within the same field. Your debt to income ratio is very important here, so you might be advised to pay down your debt to become qualified, so that your debt is no more than 36 percent of your gross monthly income.
Choosing the right lender is key with the use of these programs. I personally have a one or two I recommend, and would love to get together to discuss this further. One thing to keep in mind is that only certain lenders are designated to write specialty loans.
Purchase a brand new inventory home! [LINK]
Another options to lower closing costs is to purchase a brand new inventory home. There are many home builders that offer closing cost assistance. KB Homes is a great reputable company to go with. I personally like to offer an additional $1000 of closing cost assistance on these homes to my clients. Here is a list of some of their latest inventory homes. There are many other builders in the area that offer much of the same incentives, feel free to reach out, and I can give you a list in your area and within your budget.
Closing Costs Breakdown
Here is a very basic break down of what may be included in your closing costs:
Lender fees such as origination, points, and underwriting,
Cost of appraisal, home inspection, and survey
Title fees: such as title insurance, settlement, title search, document preparation, notary, transfer fees and attorney fees
Prepaid interest for the month
Mortgage insurance premium and property taxes
If you are not from Texas, and buying a home here, the taxes are something you should really look into. On average, they can add anywhere from $400 to $800 to your monthly payment.
Prepaying your mortgage insurance and property taxes are the bulk of your closing costs, because they typically cannot be rolled into the loan.
Down Payment Assistance Programs
Harris County Downpayment Assistance Program "DAP" [LINK]
Grants are available in the following amounts: $9,500 (for pre-owned homes), $14,200 (for new construction), and $14,400 for disabled borrowers. Home buyer must be a first time home buyer to obtain grant, purchasing a home in Harris County outside of the city limits, and meet the income requirements.
Houston Assistance Program "HAP" [LINK]
Houston's Housing and Community Development Department (HCDD) administers the City's Home buyer Assistance Program (HAP) for eligible low- to moderate-income families. Funds may be used to assist an approved applicant in paying down payment, closing costs, and principal buydown. An eligible first time home buyer (or one that hasn't owned a home in the past 3 years) can obtain up to $25,000 in assistance.
Home of Your Own "HOYO" [LINK]
This loan is available to individuals with disabilities who are low to moderate income and first time home buyers. It is a $7,500 to $14,500 grant for home buyers purchasing a new home in Montgomery County outside the city limits of Conroe.
SETH 5 Star Texas Advantage Program (640 minimum credit score.) [LINK]
Texas home buyers, that are income eligible, can qualify for a 3% to 6% down payment grant (a grant is something you do not have to pay back). Only areas of Texas that are ineligible are these: El Paso, Grand Prairie, McKinney, and Travis County.
Mortgage Credit Certificate Program "MCC" [LINK]
First time home buyers, and those who have not owned a home in the past 3 years years, can receive an annual tax credit up to $2,000 every year for the life of your home loan.
Closing Words & How I can attribute to your closing costs..
I hope you have found the information in this post as helpful. If you have any questions or are thinking about buying or selling your home, I would love for you to reach out to me. Oh, and I also offer a program to help with closing costs. You can find more info about it here.
We are so happy you found our little corner of the interwebs. We look forward to y'all reaching out to us. We love to answer questions and welcome them. Recently we created some local maps, and you can download those by clicking the image/link above. Below, you will find an index of some very helpful information to assist you in learning more about the Houston suburbs. If you are relocating to our neck of the woods, we hope you reach out to us, because we would love to help you by being your local realtor and friend. Hugs, Jo.
Thoughtfully written for you by Jordan and the Jo & Co. Team.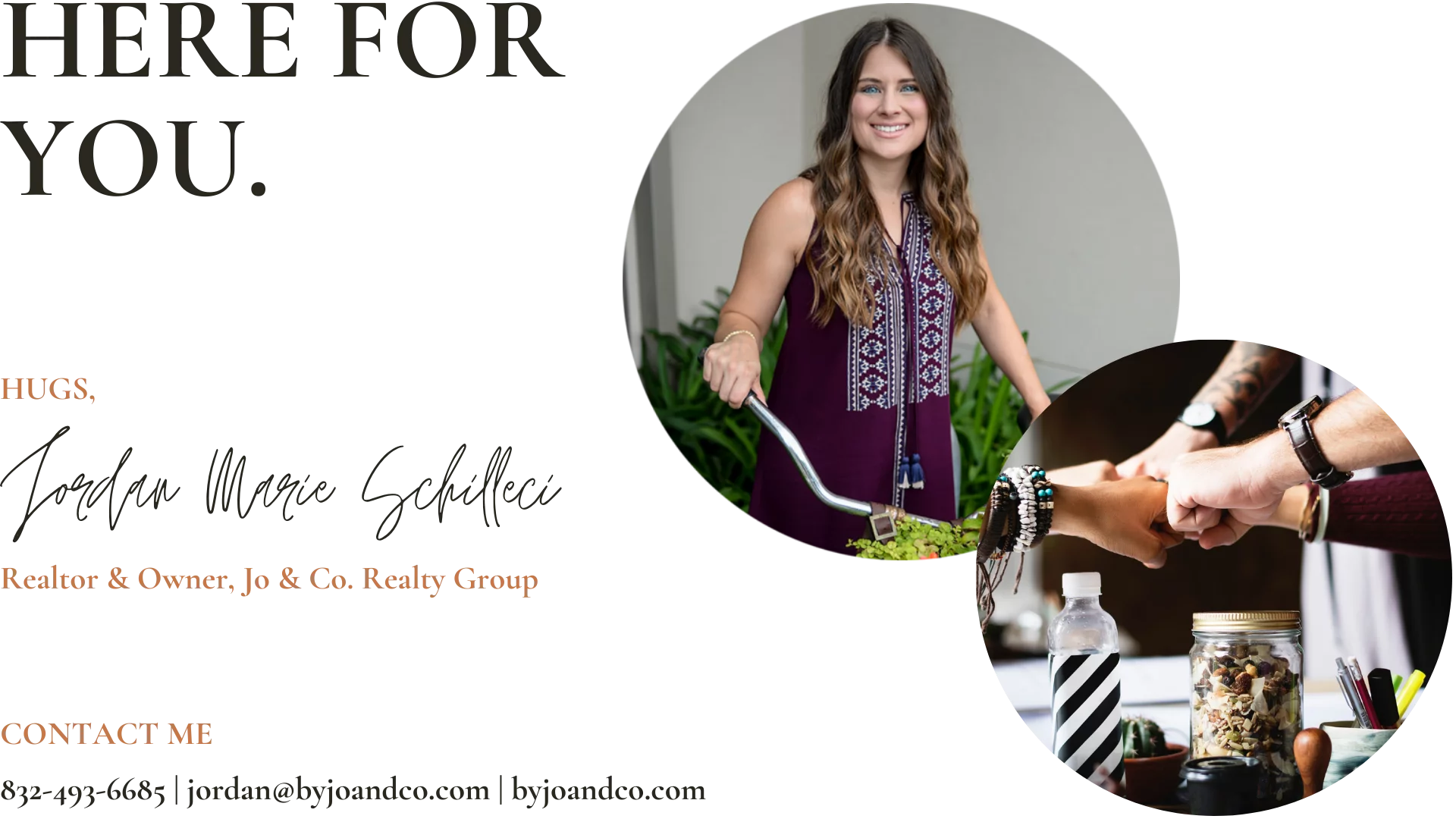 We are Waiting for You
If you are looking to relocate to the Houston Area, we would love to meet you, and hear your story. Below you will find all of my contact information, as well as some homes for sale in the area. We truly look forward to hearing from you! P.S. Don't forget to check out our YouTube Channel!

If you are overwhelmed..
Now if you are feeling overwhelmed on where you should plant your roots, I would love to talk to you. You can schedule a call with me by click this link: http://byjoandco.com/call or just send us an email: [email protected]. There are some amazing communities all over the Houston suburbs. In this post, https://search.byjoandco.com/blog/best-neighborhoods-in-houston/, I deep dive into all the different suburbs/neighborhoods that you might want to consider, and why. There are many resources here, so please reach out if you are curious what to look at next! Thank you for trusting us.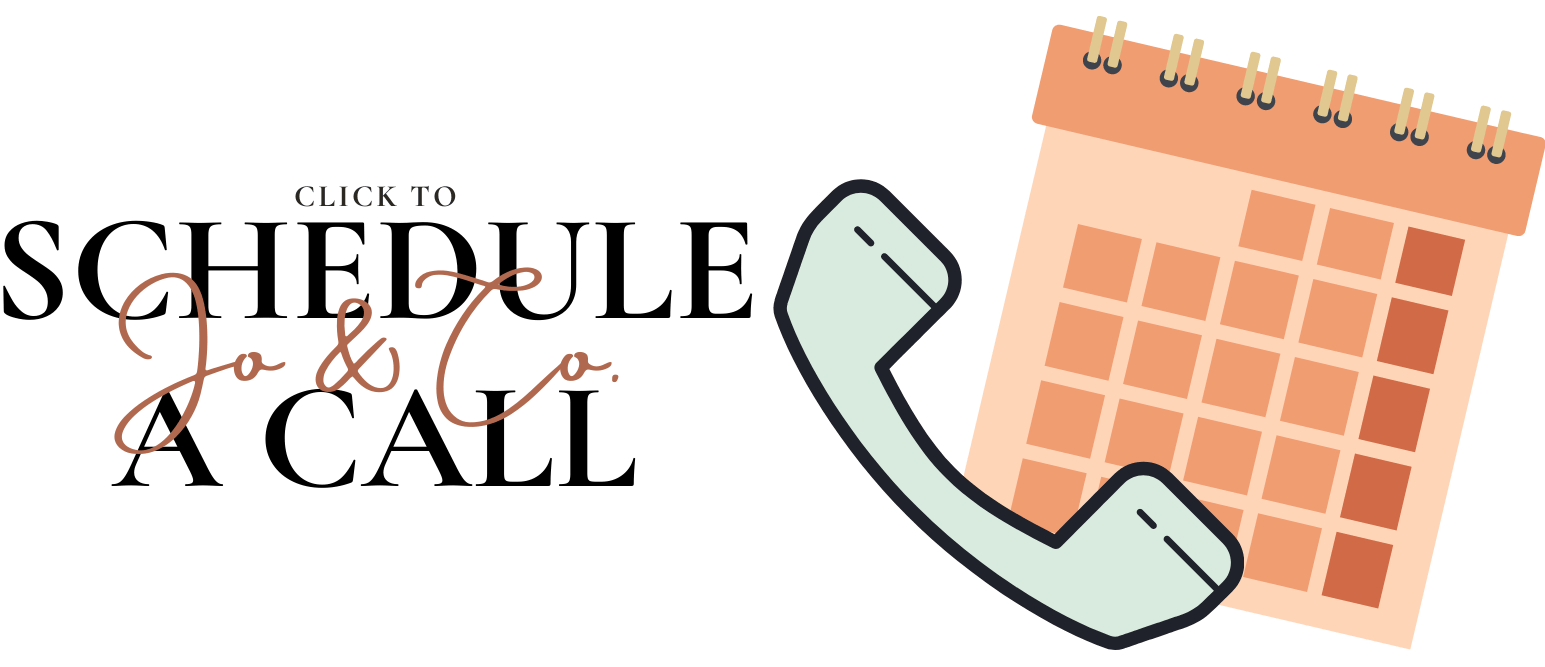 Links to check out..
➟ Our YouTube Channel :: http://byjoandco.com/youtube
➟ How do property taxes work in Texas? :: http://byjoandco.com/propertytaxesintexas
➟ Things to do in The Woodlands :: http://byjoandco.com/inthewoodlands
➟ Safest Neighborhoods in Houston :: http://byjoandco.com/safesthouston
➟ Best Neighborhoods in Houston :: http://byjoandco.com/bestneighborhoods
➟ Houston Texas Where to Live :: http://byjoandco.com/houstontexaswheretolive
➟ First Time Texas Home Buyer :: http://byjoandco.com/firsttimetexasbuyer
What next?!
• Download our Moving to Texas ebook! http://byjoandco.com/movingtotexasebook.
• Download our Where to Live in Houston Texas ebook! http://byjoandco.com/wheretoliveebook.
• Schedule a phone call or appointment with us! http://byjoandco.com/appointment.
• Email us! [email protected].
• Looking for a buyer's agent? Fill out our buyer questionnaire! http://byjoandco.com/q.
• Ready to find your dream home? Search, http://search.byjoandco.com.
• Subscribe to our YouTube Channel: http://byjoandco.com/youtube.

At Jo & Co. we know that most people struggle with the home buying or selling experience. We are a brokerage, real people, that do more for you, by being with you every step of the way, so that you plant your roots in the right soil. One way that we go above and beyond is with the content we share on YouTube. Click the photo below to explore our channel.