Hi friends! Oh my gosh! I am so so so excited. You have no idea! Welcome to the first introduction post for Woodforest. I have been gleefully creating videos for you you you about Woodforest. Overnight, ten years in the making, Woodforest has become the place to be. And I have been taking note of its rise, and all the reasons why residents are calling it come.
Today is not just the first post I bring to you about Woodforest, but it marks the countdown to the premiere of the video about Woodforest that I, as the director (and videographer), and Nathan as the videographer and editor have so whole heartedly put together for you! I don't actually know which day this video will be delivered, but I am guessing this weekend! I still have a few shots to capture, this dang weather, but this weekend should surely be the date. Once it hits, I will update this post and place the link and/or video here!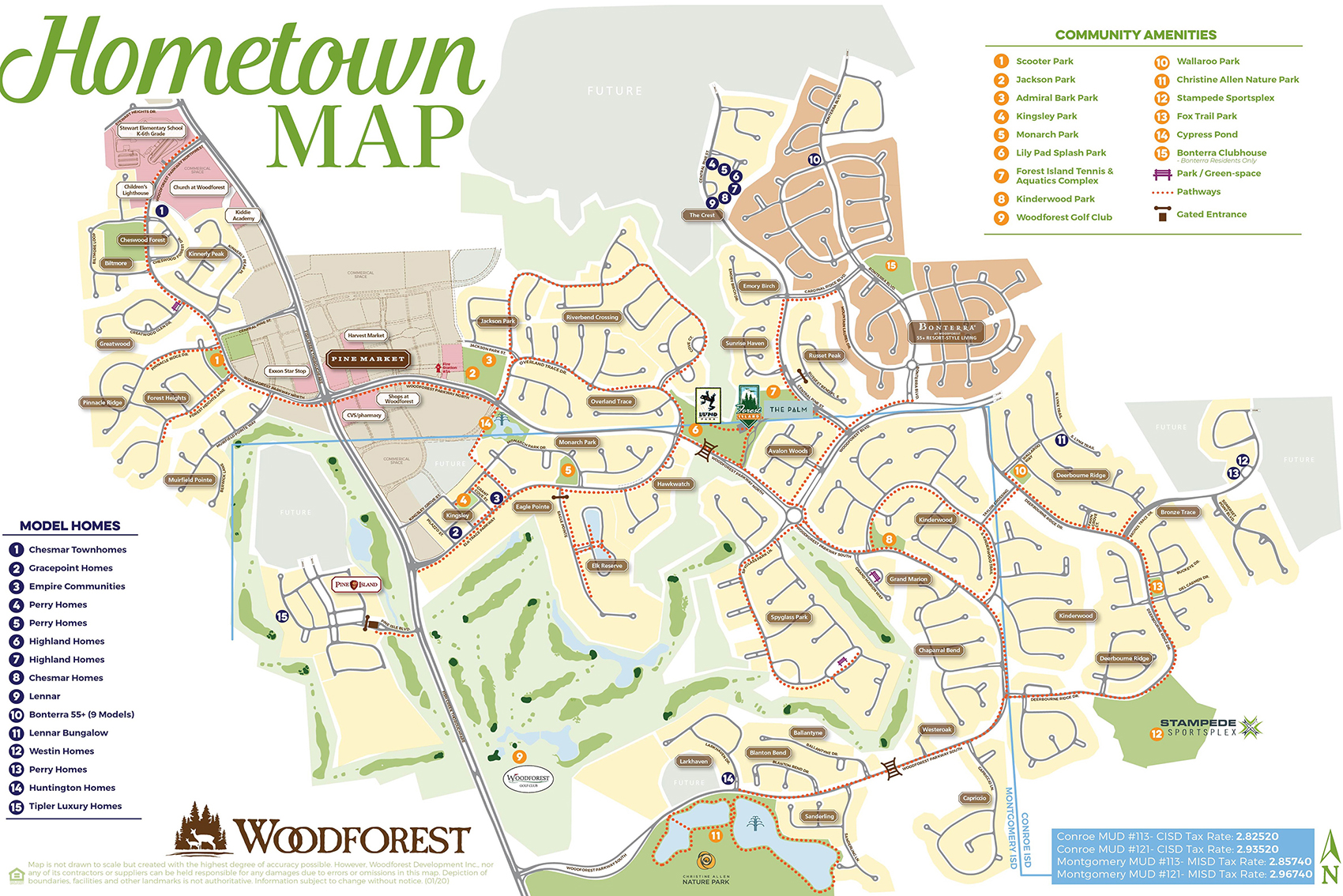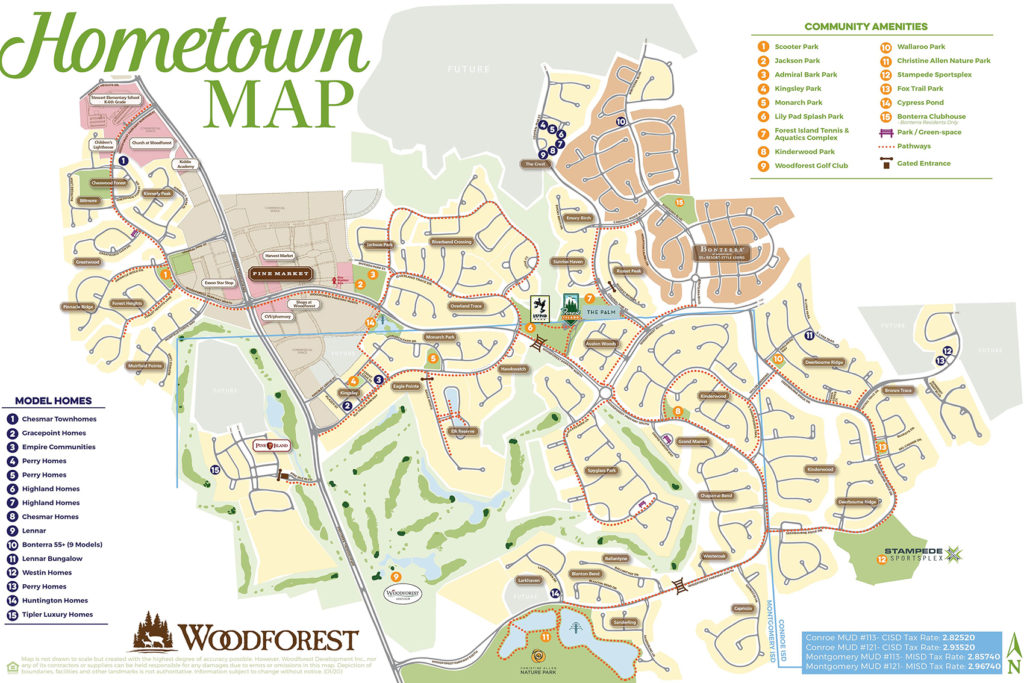 Oh, and yesterday, I posted seven mini videos documenting Woodforest, and you can find all seven of those over on the YouTube channel, by clicking this playlist link. Okay, enough babbling..
21 Things You Should Know About Woodforest
Woodforest is listed among the nation's 50 top-selling communities, and all it takes is one visit to understand why!
It is conveniently located between Lake Conroe and The Woodlands.
60% of the individuals and families purchasing in Woodforest right now, originated from The Woodlands.
One of the developers of Woodforest was one of the original developers of The Woodlands.
It is the hometown you have been looking for, minus the heavy commercial aspect.
There are no through streets through Woodforest. There is one main road cutting Woodforest in half, but that is just because of the growth. Once you are in each side of the community, there aren't roads taking you to different communities.
Woodforest will be getting its first and only grocery store, later this year.
Woodforest is compromised of 3000 acres, with 700 of those acres dedicated to parks, recreational areas, sports fields, and open areas.
Woodforest has 14 parks and over 13.5 miles of trails to explore.
Woodforest is home to Stampede Sportsplex (three soccer fields, a pavilion, concession stand, vending machines, large parking lot, and playground): A unique partnership between the Woodforest Owner's Association and the Houston Dynamo/Dash Youth Soccer Club.
There is always something happening each month in Woodforest. The community even has a "director of fun" spear heading the signature events (Woodforest Craft Fest, Independence Day Parade, Trail of Treats and Hometown Holiday), and resident social groups (book club, wine club, and bunco).
Forest Island is now open! It is an exciting 16-acre tennis and aquatics center in the heart of Woodforest, is a focal point of fun in the community, complete with two tennis courts, a basketball court and two pool complexes that rivals the finest Texas water parks.
You will need a golf cart! Even if you don't play golf, golf carts are one of the locals favorite ways to get around the community!
Woodforest is home to The Woodforest Golf Club, a 27-hole championship course designed by PGA powerhouse Steve Elkington.  The public facility features three courses contoured with towering pine trees and old-growth oaks. As it meanders through the landscape, the course challenges golfers, while three sets of tees accommodate a variety of handicaps.
The golf club is home to an  impressive 10,000-square-foot clubhouse, where Woodforest residents regularly meet for happy hour, brunch and special events at the Woodforest Grille. The clubhouse also is home to a 2,000-square-foot pro shop that is so well stocked with clothing, gear and accessories, it has won the Association of Golf Merchandisers Platinum Award for Outstanding Golf Shop.
Woodforest is also home to the award winning 55+ community of Bonterra, which houses a thriving culture, with its own clubhouse with meeting space, fitness center, swimming pool, hot tub, covered veranda with an outdoor kitchen, bocce court, pickle ball court, and calendar of events. There are 700 homesites within Bonterra with over half of them claimed.
No matter where you are in Woodforest, you are surrounded by trees. True to its name, Woodforest truly feels like a wooded forest.
Woodforest is divided within two school districts: Montgomery ISD and Conroe ISD.
The HOA fees are $1,150 per year, with the gated sections, townhomes and Bonterra 55+ having additional fees.
The total property tax rates are between 2.82520% and 2.96740%, which is almost unheard of for new construction neighborhoods.
There are a few gated sections with the most recent one being Pine Island. Pine Island is a section of Woodforest created for custom homes built by TIPLER Luxury Homes starting at one million dollars.
What's Next?
I hope you found this post beneficial. If you are thinking "what is next?", I recommend checkout this post: All the videos I have published about Woodforest on YouTube. And know I look forward to hearing your story, and meeting you.
When you are ready or if you have any questions, we ask you to please free to reach out to us! My cell phone number is 832-493-6685, and I love texts and phone calls (I keep my phone on silent when I sleep, so please do not hesitate to reach out.).
Your Realtor,
Jordan Marie Schilleci, REALTOR®, Jo & Co. Realty Group
Call/Text 832-493-6685 | Email | Instagram | Facebook | Reviews | Home Search App | YouTube
The Home Search App link above, is a great way to work together. You first download HAR.com, and then click the link to connect us. 
---
Check out our most popular blog posts:
Jo & Co. Ebooks Available for Download:
Favorite YouTube Videos: