Good Morning Friend!
I have been working pretty heavily on upping my content and videos about Woodforest. If you have never heard about Woodforest, or you don't know much about it, it is a community between Lake Conroe and The Woodlands. I like to think of it as a community at "the back of The Woodlands". There is some established shopping at 1488 and 2920, and this community is less than 5 minutes from there.
The other day I typed up 21 Things You Should Know About Woodforest, and you can find that blog post here. But for today's blog post, I wanted to take all of those videos, and note, I am still making more, and put them all in one place on the blog, because of right now, they only live on YouTube. The video that is coming soon, is going to be my epic video with all the fun facts and so much more video footage condensed into a overview video of Woodforest. I hope to share that video this weekend, and I will link it here too.
My Videos on YouTube Featuring Woodforest
These days, residents of Woodforest can be found biking along miles of scenic trails, riding the golf cart to The Shops at Woodforest, relaxing by the pool, or hitting the links at the renowned Woodforest Golf Club. But before this picturesque small town was home to a thriving community, it was a dream.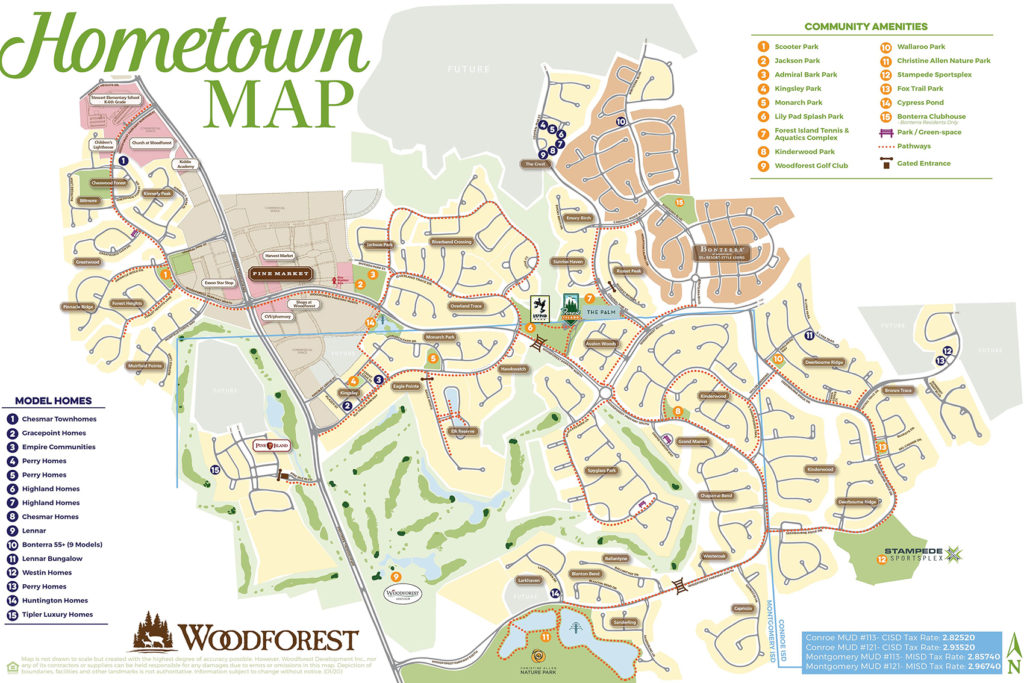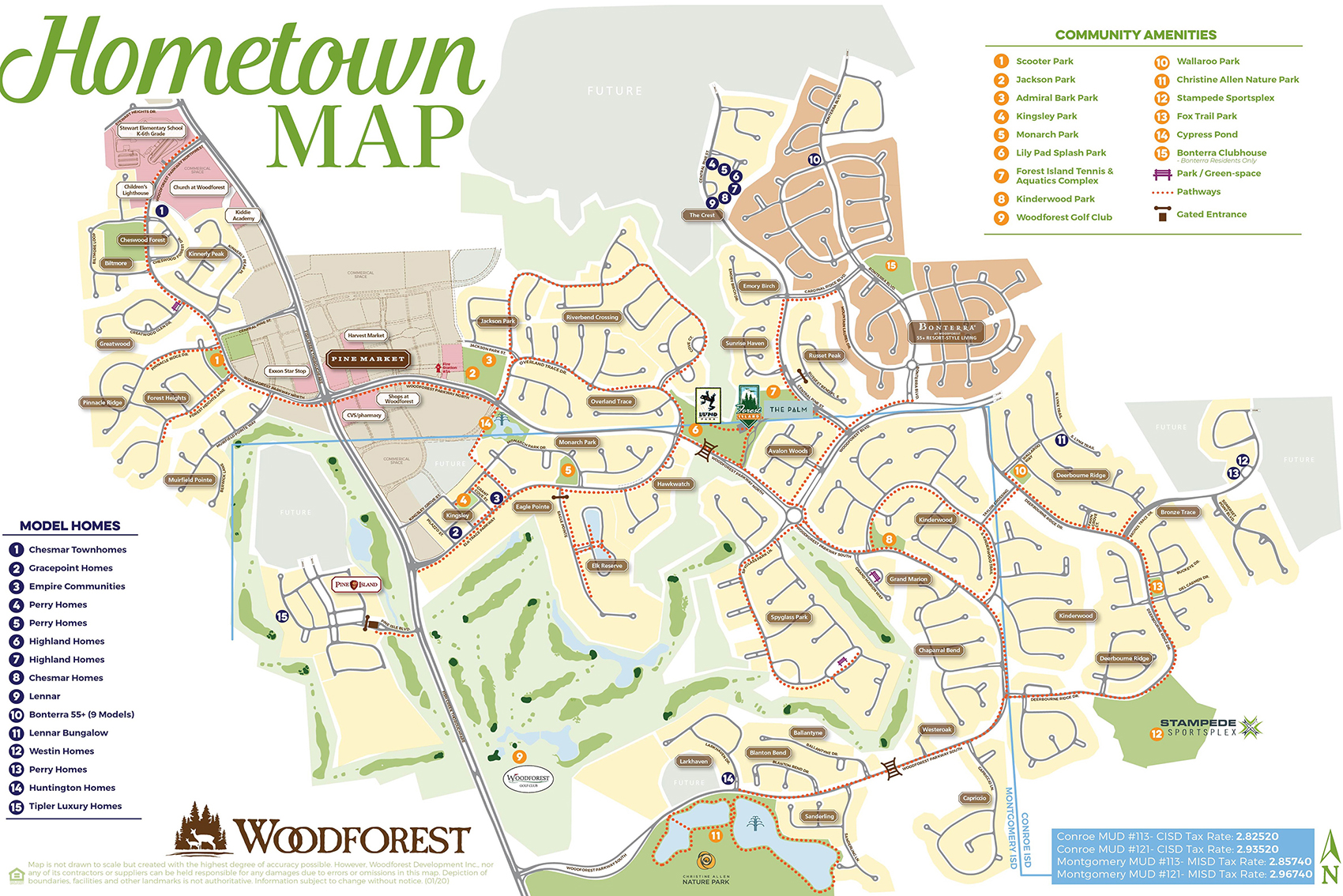 The award-winning developers of Johnson Development Corp. started with a vision. They imagined a new master-planned community with a small-town feel, one that would include first-rate amenities and stunning homes designed to suit the needs of residents at all stages of life. For the site of this project, they chose 3,000 acres of wooded terrain bordering the Woodforest Golf Club in South Montgomery County. They were determined to create an alluring retreat among the trees, preserving the natural beauty of the forested land in the area.
Construction began in late 2007, and 2009 saw the completion of Fish Creek Thoroughfare, which now provides easy access to Woodforest and neighboring communities like The Woodlands and Conroe. Ever since, our small town has continued to experience growth and an influx of eager homebuyers. Year after year, Woodforest is listed among the nation's 50 top-selling communities, and all it takes is one visit to understand why!
What's Next?
I hope you found this post beneficial. If you are thinking "what is next?", I recommend checkout this post: About Woodforest – The Master Planned Community in Montgomery, Texas – 21 Things You Should Know. And know I look forward to hearing your story, and meeting you.
When you are ready or if you have any questions, we ask you to please free to reach out to us! My cell phone number is 832-493-6685, and I love texts and phone calls (I keep my phone on silent when I sleep, so please do not hesitate to reach out.).
Your Realtor,
Jordan Marie Schilleci, REALTOR®, Jo & Co. Realty Group
Call/Text 832-493-6685 | Email | Instagram | Facebook | Reviews | Home Search App | YouTube
The Home Search App link above, is a great way to work together. You first download HAR.com, and then click the link to connect us. 
---
Check out our most popular blog posts:
Jo & Co. Ebooks Available for Download:
Favorite YouTube Videos: