Hi friends! I am so excited to announce that Klein ISD is having their Job Fair next month, Saturday, March 21st, on Spring Cypress Road at Klein Cain High School.
My children attend Klein ISD, and we have been extremely pleased with the school district, especially their elementary school, which I am only a tiny bit bias in calling it the best school in the district. Part of it is the fact that I get to walk my children to and from school every day, while another part is how much I gosh darn love the teachers my children have been placed with, but on a serious note, it has received every single designation possible over the years, and is an A rated school.
While the job opportunities, at Theiss Elementary School might not be a long list, I still would love to encourage you to come down to the job fair, and see what the school district as a whole has to offer. If you were to skip a day of work, or find a babysitter, you surely wouldn't regret it. I am pasting all the information about it below, including a picture of my adorable daughter with her teacher Miss (truly a Mrs. lol) Easterday.
Relocating or Moving?
Oh, before I forget, I am offering a couple different relocation realtor options to anyone relocating to the area and purchasing. You can learn all bout our Klein ISD – Project Giving Back Only Program :: Teachers Edition by clicking here.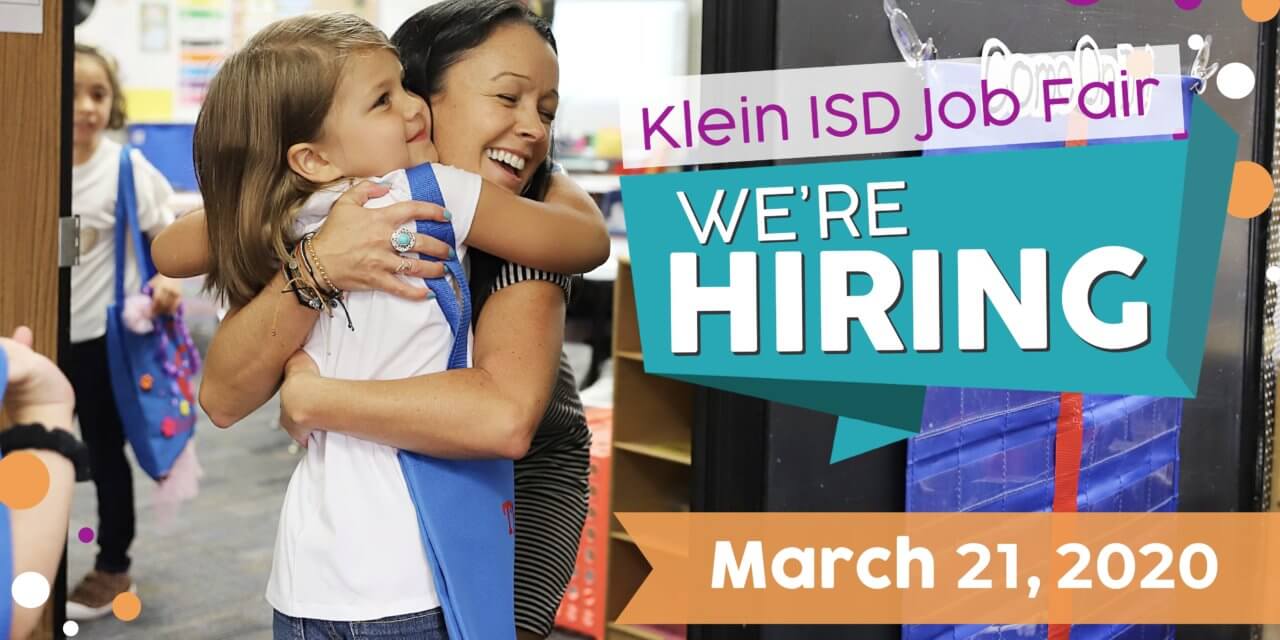 Join Klein ISD on Saturday, March 21, 2020, from 9 a.m. to noon at Klein Cain High School for the Klein ISD Job Fair!
From 9 am-Noon, meet with campus and district administrators.  Select candidates will be invited for interviews in the afternoon from 1-3 pm. Letters of intent to join the Klein Family will be awarded at the job fair to selected applicants!
When you join the Klein Family, you will be joining a district that prides itself on a tradition of excellence and innovation!
Klein ISD looks forward to meeting you and welcoming you to the Klein Family!!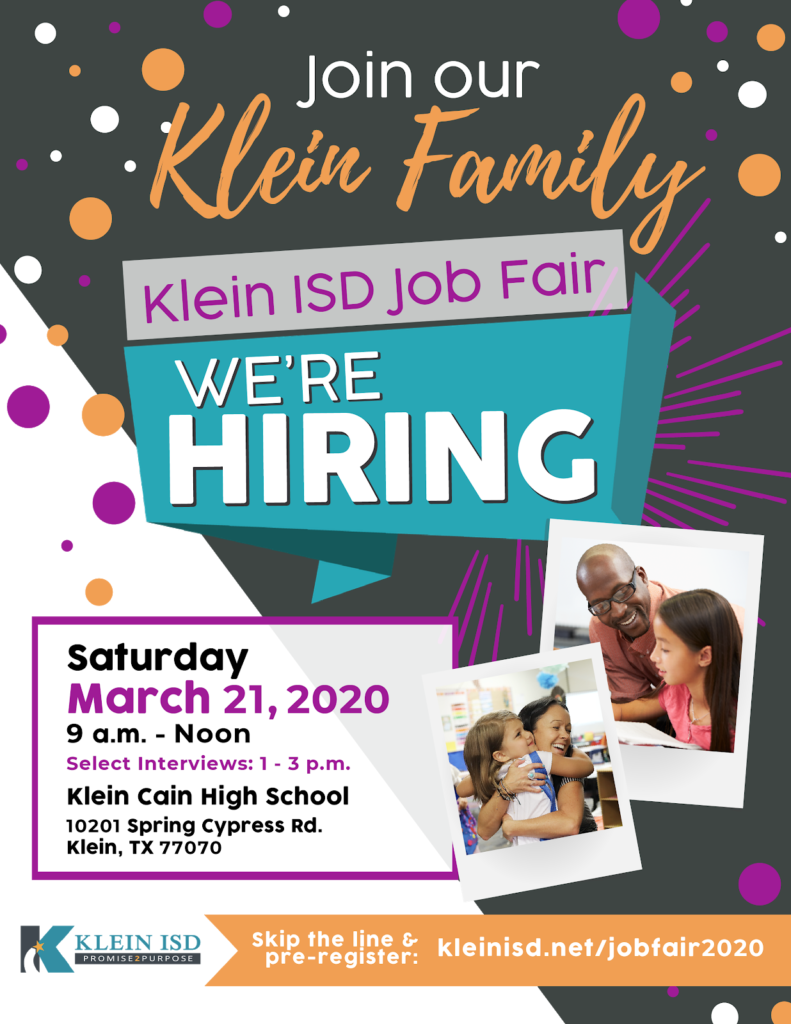 Please let me know if you plan on checking out the Job Fair. I would love to hear how it went! 🙂
Your Friend and Realtor,
Jordan Marie Schilleci, REALTOR®, Jo & Co. Realty Group
Call/Text 832-493-6685 | Email | Instagram | Facebook | Reviews | Home Search App | YouTube
---
Check out our most popular blog posts:
Jo & Co. Ebooks Available for Download:
Favorite YouTube Videos: