Hello! Today I have gathered September's and the last two years of market data for Memorial Northwest and Bridgeland..
Memorial Northwest | Klein Area of Spring, TX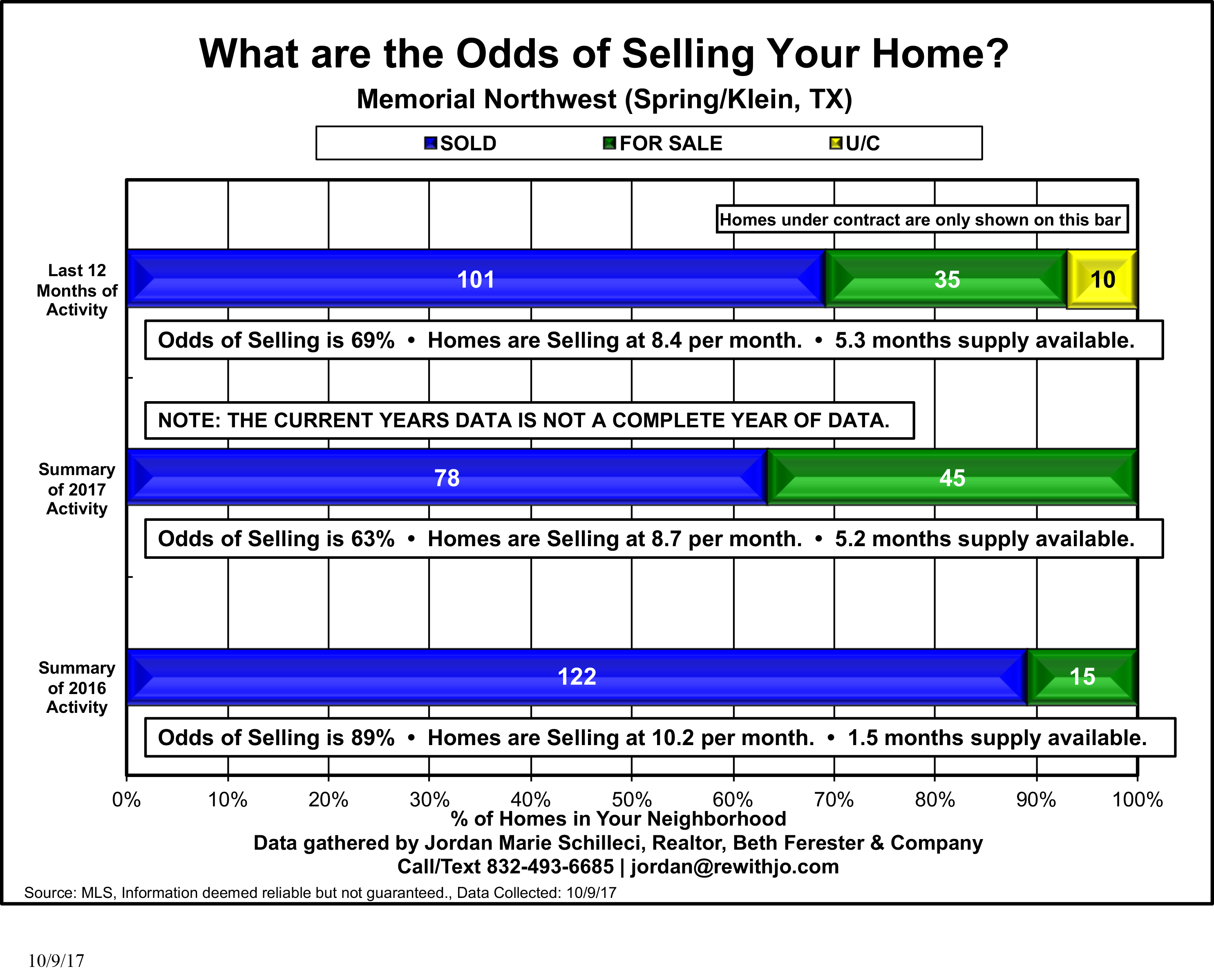 There are currently 35 houses on the market. We have about 5 months of inventory on the market.
Awesome to note: ten houses closed this past September, compared to only 8 houses in September of 2016.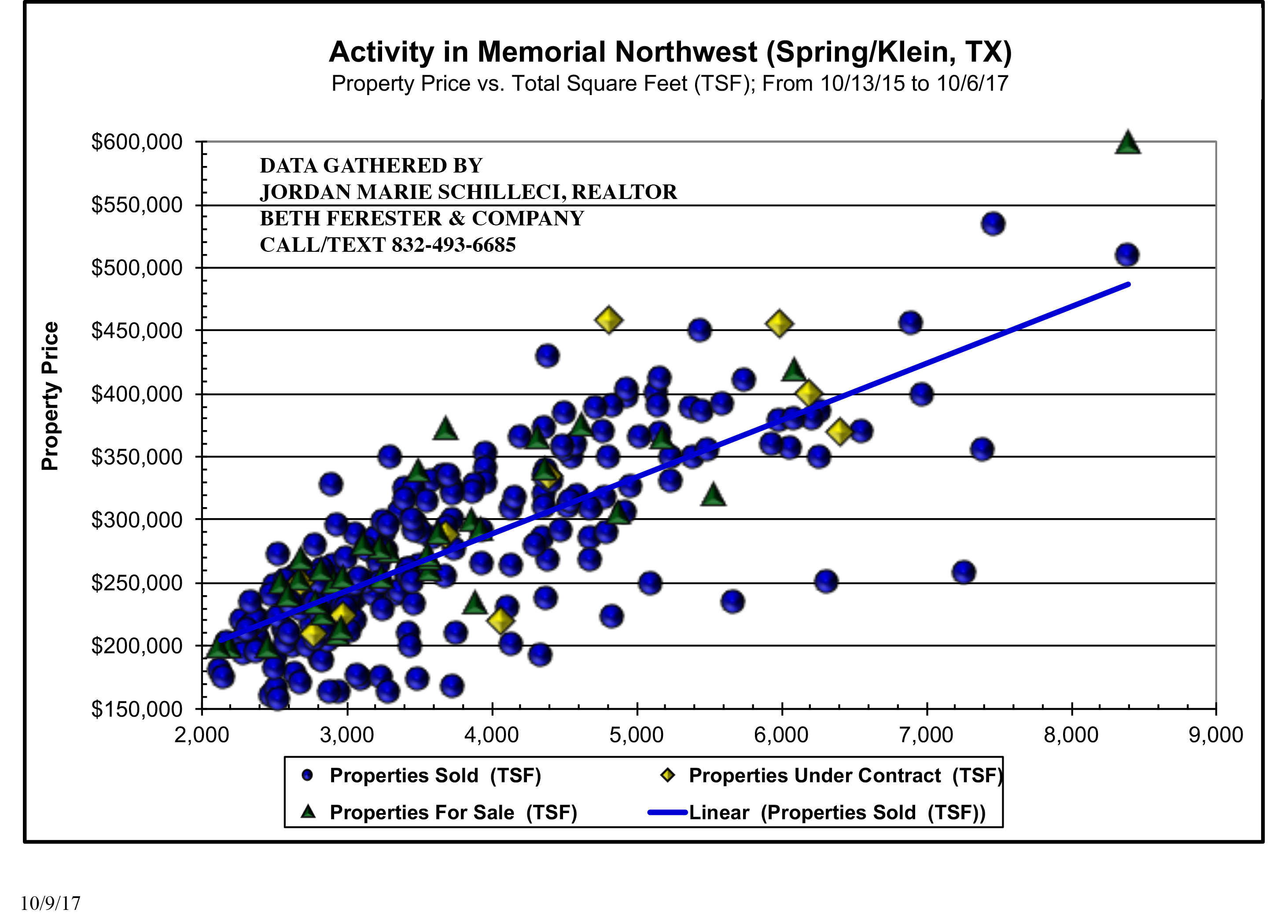 So, the above scattergram shows you all the activity from the last two years in relation to price and square feet. I will break the data down deeper..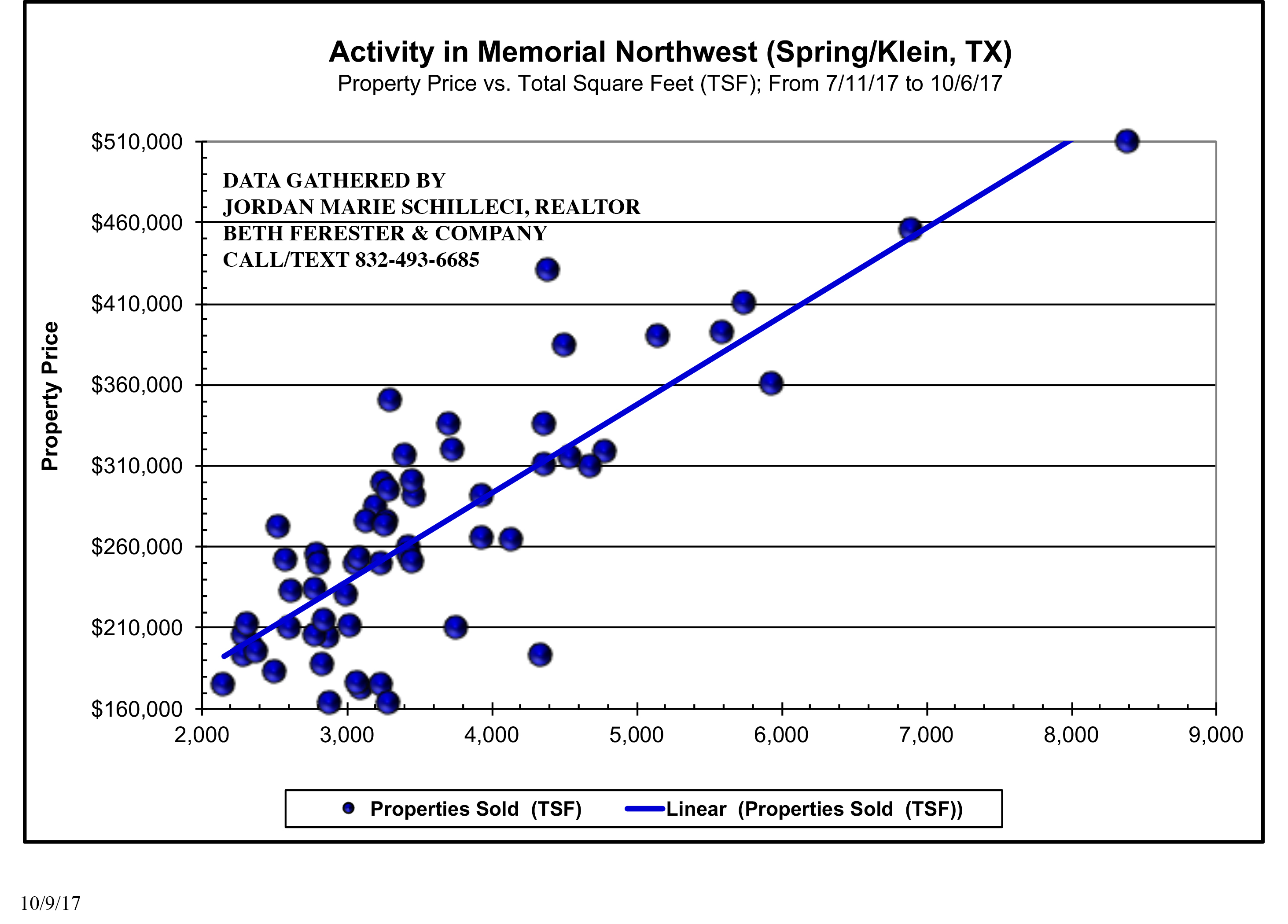 This next scattergram is my favorite. It is always the most eye opening. It is the last 3 months of sales, and all the current asking prices on homes for sale..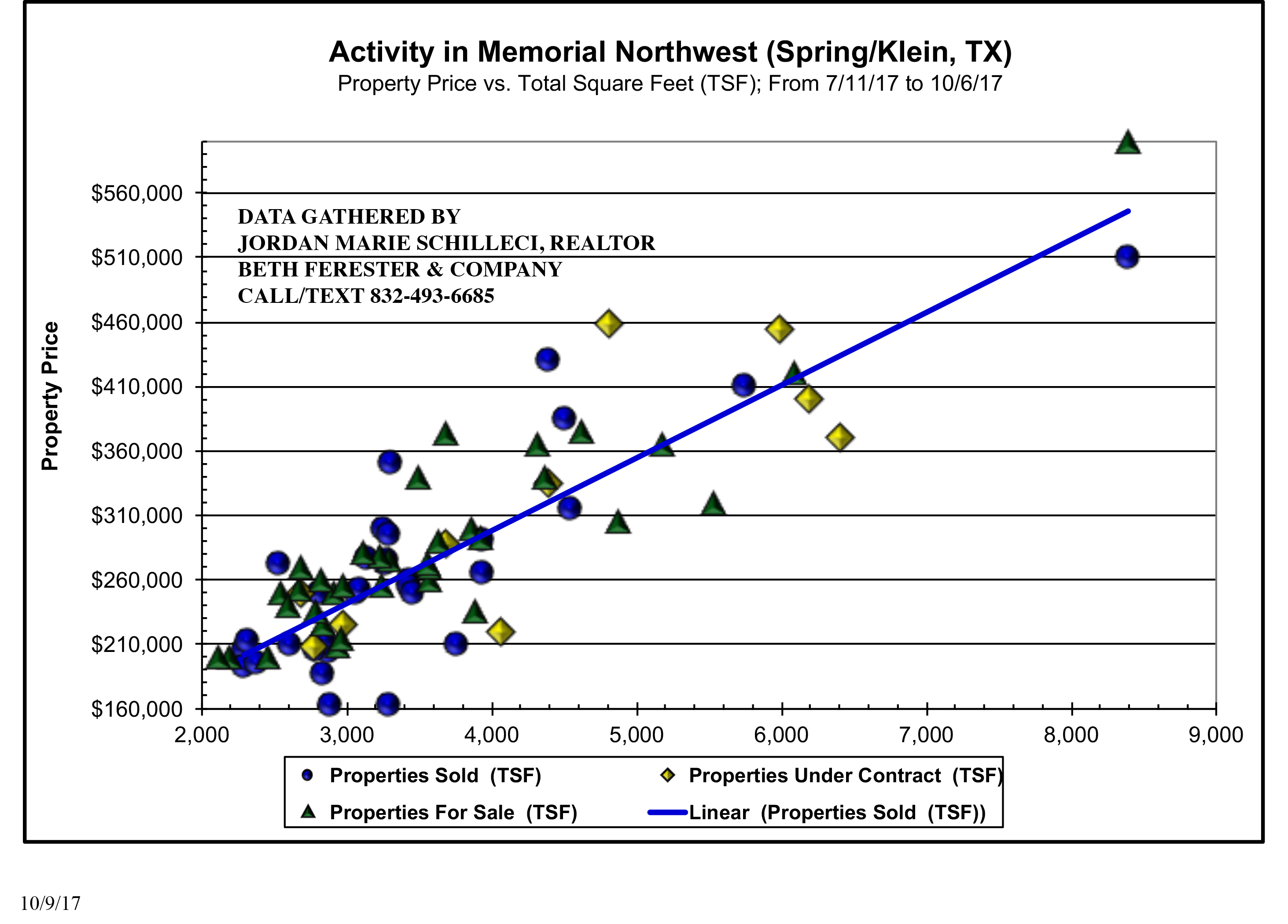 To get data specific to the condition of your home, feel free to reach out. These scattergrams do include foreclosures and newly renovated houses as well. But these scattergrams can still give you a good idea of what your house could sell for.
Bridgeland | Cypress, TX
I pulled a little less data for Bridgeland, but still pretty revealing of the state of the market over there. Also to note, 25 houses sold in September of this year compared to 29 in September of 2016.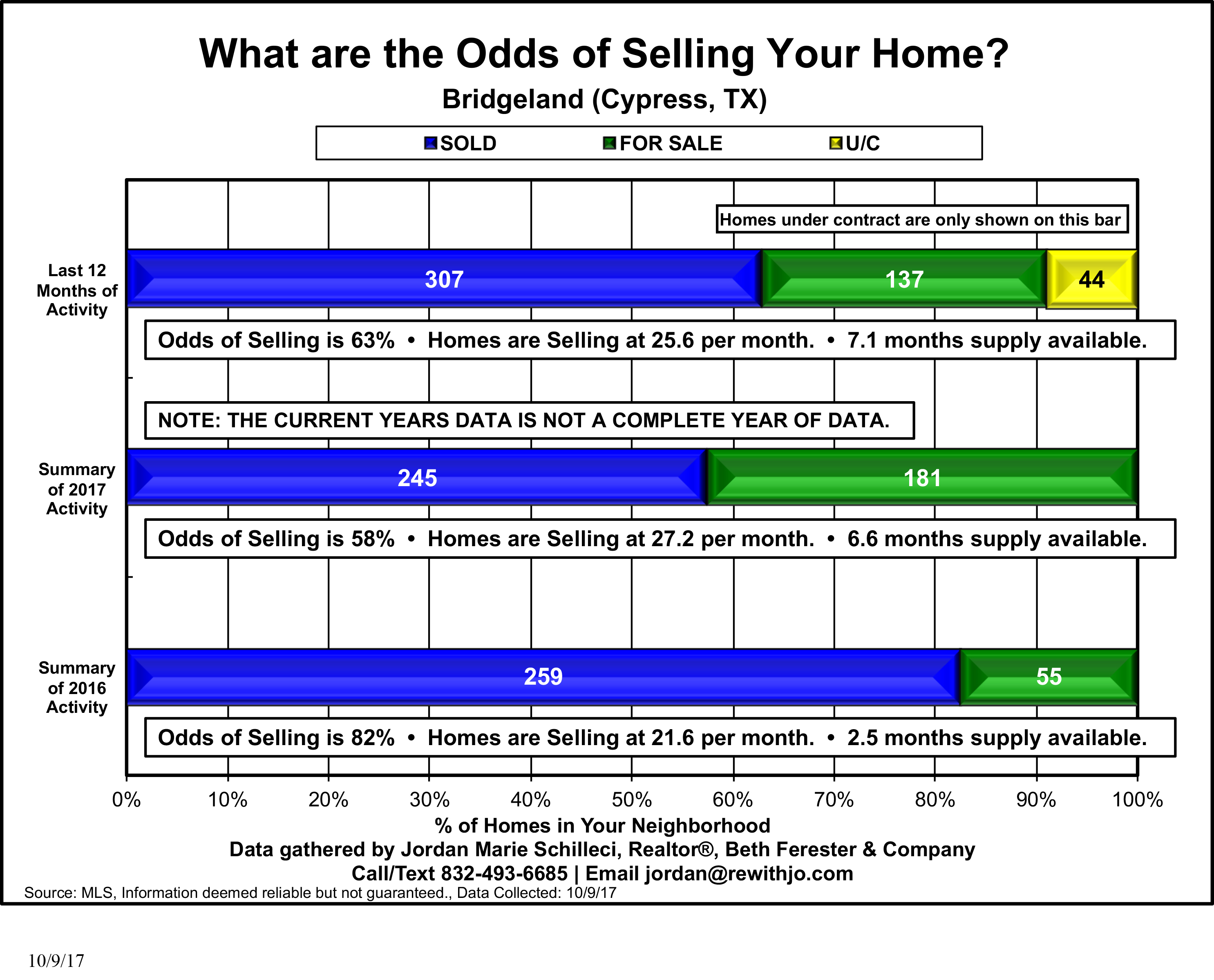 As you can see, there are 137 homes currently on the market, and the sales are crazy up from year to year.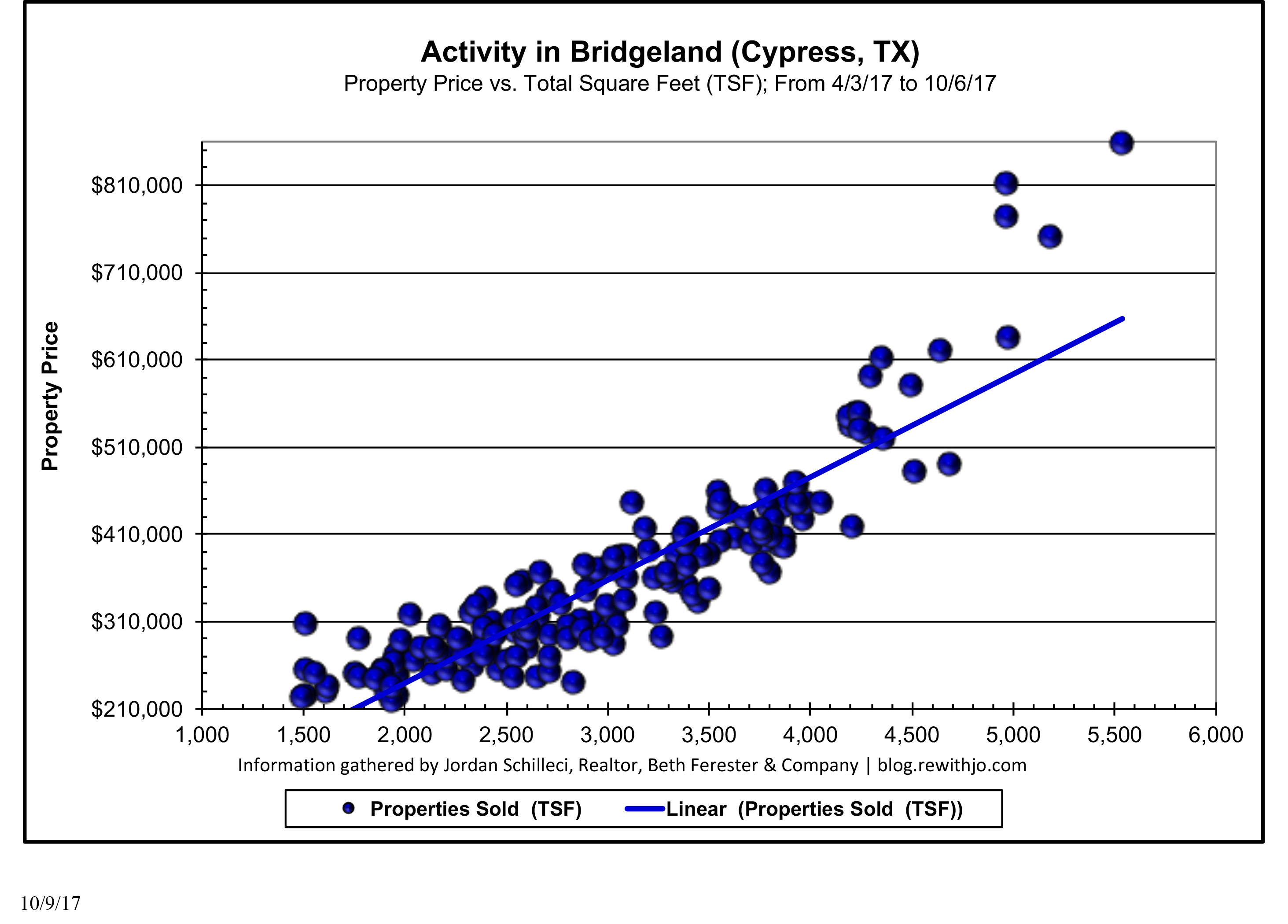 This scattergram is showing you every house that has sold in Bridgeland in the last six months. The purpose of this scattergram is to help you estimate what you could sell your house for.
Please let me know if you would like some data specific to your home or neighborhood, or the one you plan on buying in. Until tomorrow..
Your Realtor,
Jordan Marie Schilleci, REALTOR®
Beth Ferester & Company
Call/Text 832-493-6685