For today's #MARKETUPDATE on my #5AMDESK podcast, I decided to focus on Northampton. I actually adore Northampton and have shown so many homes there, as well as, looked there before buying my current house.
Northampton is a smaller neighborhood, but it has so much character is personalization. The upkeep of the neighborhood is amazing, and it is my favorite neighborhood to find renovated homes for my clients. The design work in that neighborhood is typically one-of-a-kind.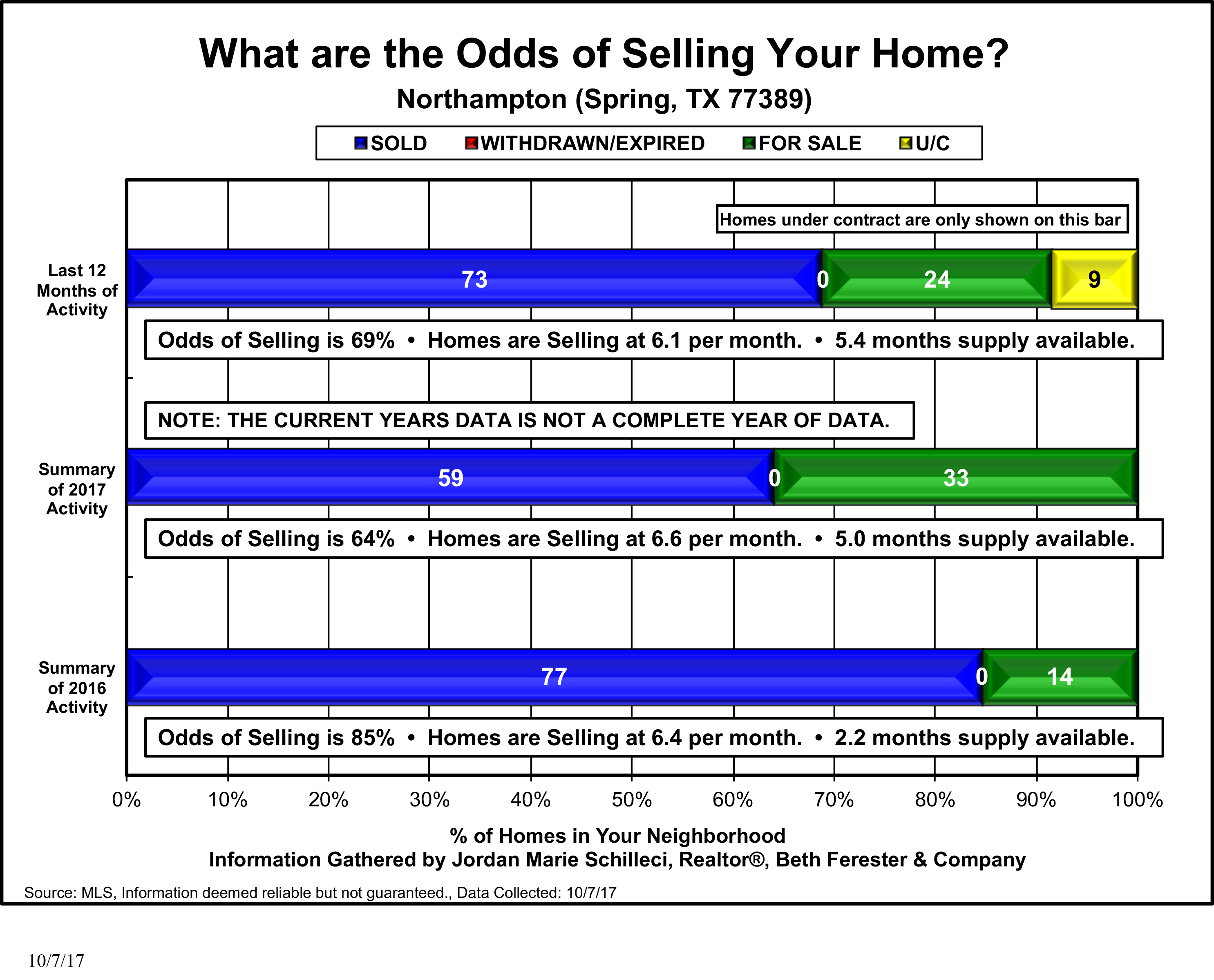 As you can see, there are currently 24 homes for sale (1 is flooded), and 9 are pending. That is a great number considering, only 1 has sold so far this month, 5 sold in September and 7 in August. I am hoping the market continues to heat up and stay strong in Northampton. They really deserve it, considering a couple streets over there flooded.
If you live in that area and are curious about estimated pricing, check out this graph of sold homes from the past 12 months..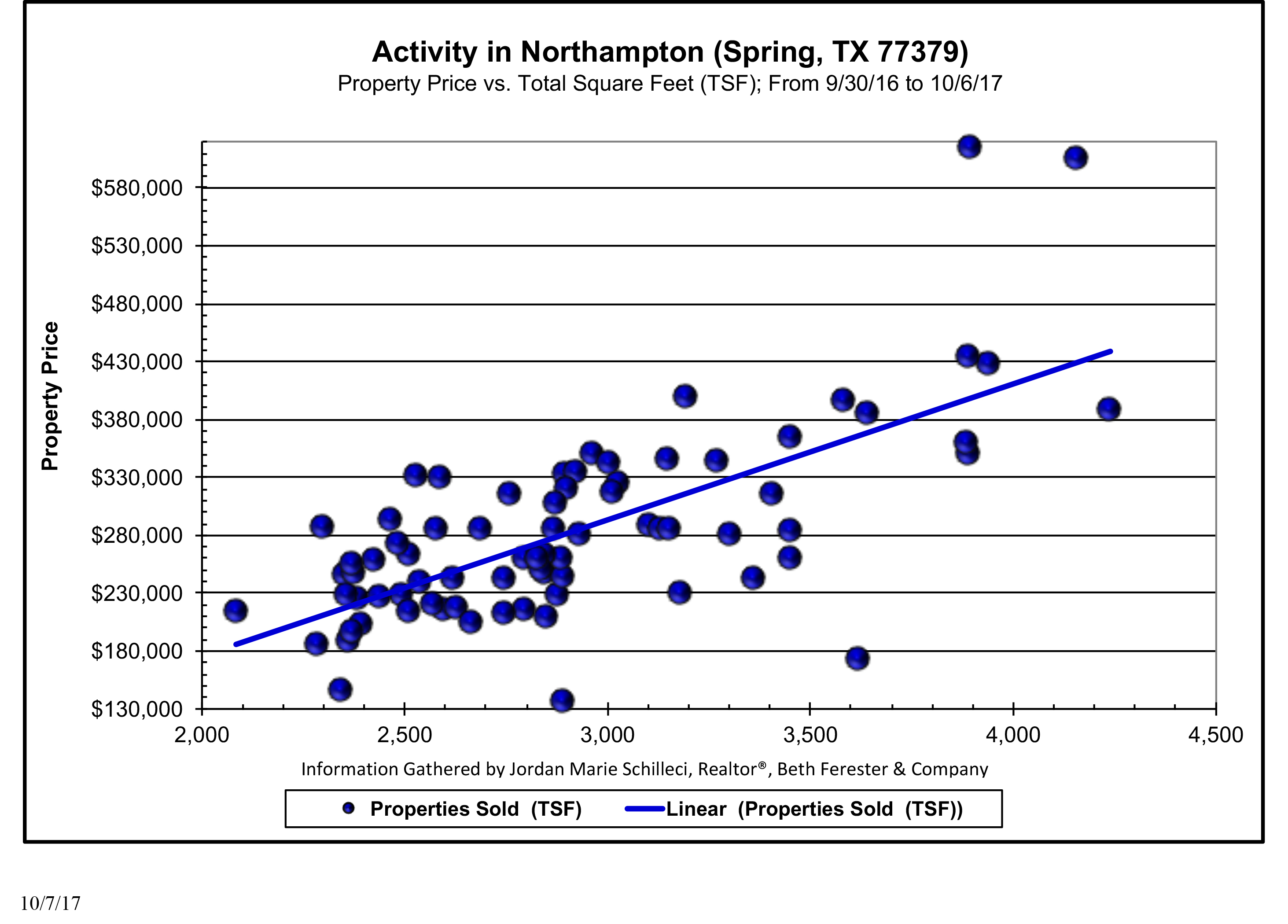 There is also a new neighborhood nestled within Northampton called Inway Oaks Estates. If you are looking for brand new homes with that very low tax rate, feel free to reach out. I use to work at the model home there, and know the builder and location very well. Inway Oaks Estates also taps into the HOA of Northampton, meaning you get to use the walking trails, parks, gym, tennis courts and swimming pools!
Please reach out to me if you would like some custom data to your location, if you would like to see any homes, or even have your current home evaluated for listing.
Your Realtor,
Jordan Marie Schilleci, REALTOR®
Beth Ferester & Company
Call/Text 832-493-6685