Hi sweet friend,
Today I want to finally put this thought to paper, because I have so many clients who are debating the "should I wait to rent?" situation. I understand everyone's situation is different, but if you are debating this question, then that means you have the option to buy and the option to rent. So I want to give you my opinion on this.
So maybe you are asking yourself "how much will it really cost me if I choose to rent for a year?" Or maybe you are thinking "I am going to wait until the market cools down." And I have thoughts on both.
Is the market in the Houston TX / Houston Texas area going to cool down?
Sadly, I do not see the market in Houston TX cooling down. Ever since Hurricane Harvey back in 2017, there has been a huge inventory shortage. Tropical Storm Imelda in 2019 didn't help the situation any. And neither did the February Freeze in 2021. What has made the greatest impact on the housing shortage is he influx of residents from certain states and metropolises fleeing to Texas, including Washington, Oregon, and California.
Texas is the land of opportunities, and in my opinion, has something to offer to everyone. I personally love the metropolis hub you find in Houston TX, but Dallas doesn't trail too far behind in great places to call home. Both have amazing communities and suburbs. I obviously adore the Houston area in which I live, but in this video I compare a handful of cities in Texas.
Due to the insane amounts of people moving here, coupled with the low interest rates, while dumping on the fact that millennials  are ready to buy, the supply shortage isn't going anywhere. I really and truly believe this to be a fact.
Here are some other facts…
• The Houston area houses the fastest growing city in the United States, Conroe TX.
• According to Stacker.com, Texas is the #1 state Californian residents are moving to.
#1. Texas
– Moved from California to Texas in 2019: 82,235
— 12.6% of residents that moved
– Moved from Texas to California in 2019: 37,063
— #1 most common destination from Texas
• Corporate relocations to Texas are on the rise (taxes and rent are lower). Including HPE, Amazon (their second headquarters), Great Lakes Dredge & Dock Corp., Greentown Labs, Maddox Defense, Samsung, Tesla, NRG Energy, Wayfair, Katapult, Avetta, Google, Oracle, and McKesson.
• For the 8th consecutive time since 1996, Texas was named the number one state for business in America.
• More than 750,000 Californians have moved to Texas since 2010. About 15% of new Texas residents have come from California.
• Texas has risen above California as the nation't top exporter of technology.
How much money am I really wasting if I rent for a year?
So if you have been considering whether or not you want to rent for a year, maybe you are wondering how much that will "cost" you. Well let's do some math..
If you are looking to rent a home for $3000 a month, that would be $36,000 in one year's rent.
In that same 12 months, the home that was listed at $400,000 12 months ago, will now cost you about $450,000. Which is about $50,000 in missed equity and $50,000 in increased cost. (Some estimates suggest a higher price increase year over year, and if you compare 2019 to 2020 to 2021, you can foreshadow $50k – $100k.)
Now let's guess what interest rates are going to increase in the next 12 months. Do you think they will go back to pre-covid numbers? Could we be looking 4.5% interest rate instead of 2.75% interest rate? I am estimating that would be about $75,000 over a 30 year time span. Now you might not be planning on keeping your "next home" for 30 years, but I think it is safe to estimate that by renting for one year, you are wasting somewhere between the rounded numbers of $85,000 and $175,000.
More to chew on…
The median home sale price nationwide is on track to hit a new record high before the year is over, rising 14 percent year over year to $359,750 in the four weeks ending Dec. 12. That's just shy of its all-time high of $359,950 in July and 29 percent higher than the same period in 2019. -Inman.com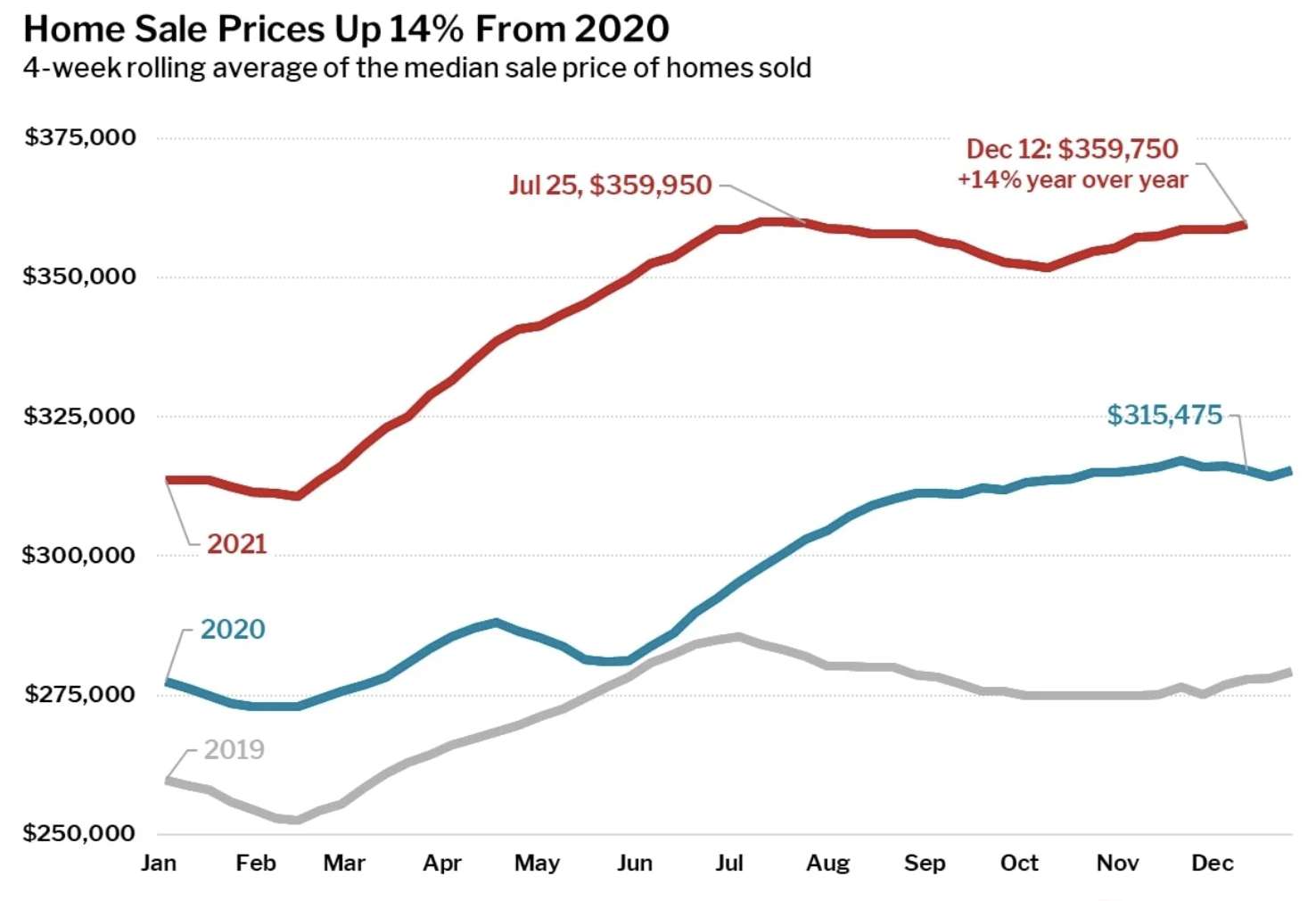 Meanwhile, for-sale home inventory fell to an all-time low with active listings down 25 percent from 2020 and 43 percent from 2019. -Inman.com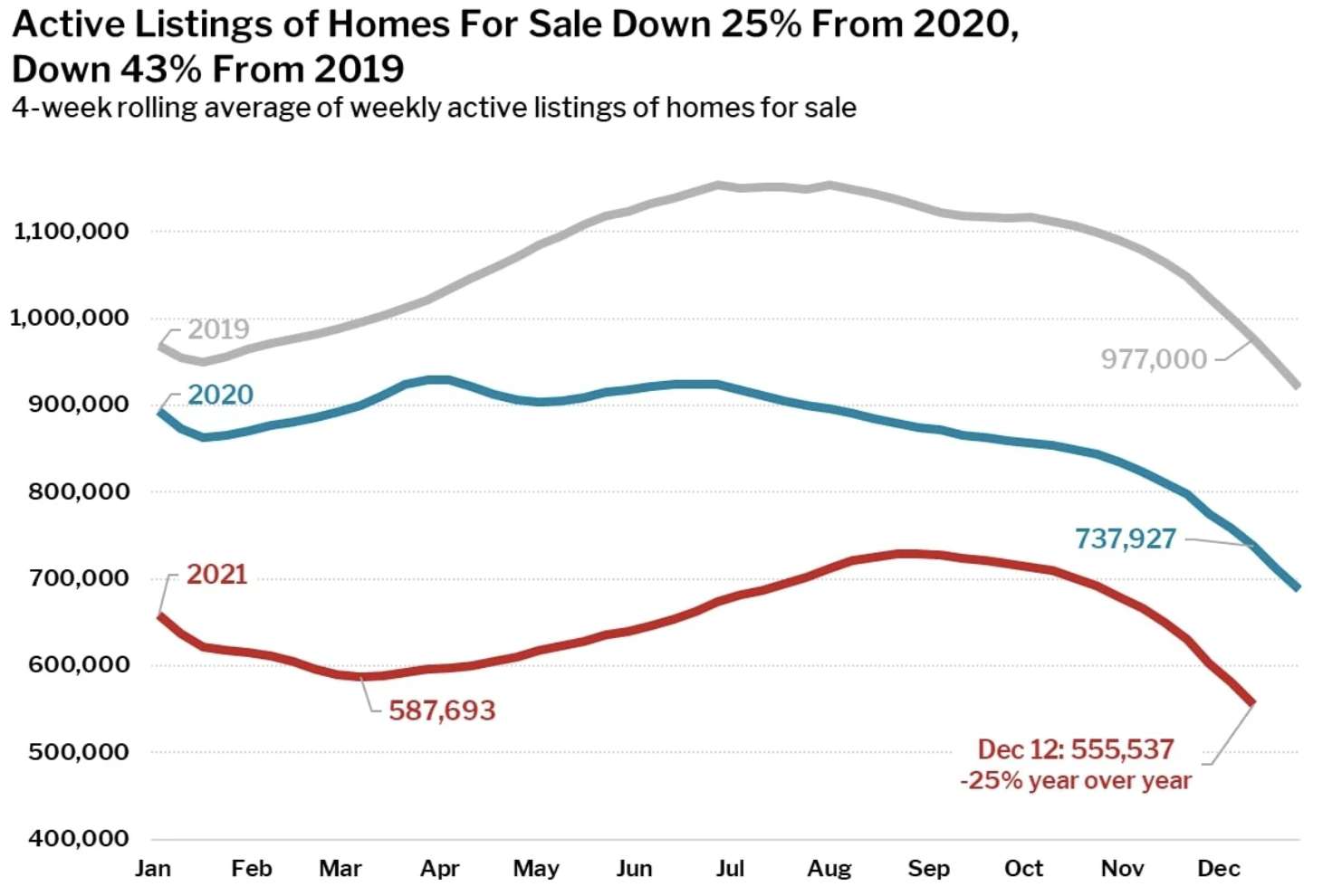 As pending home sales rose 4 percent year over year, but were up a whopping 50 percent compared to the same period in 2019. -Inman.com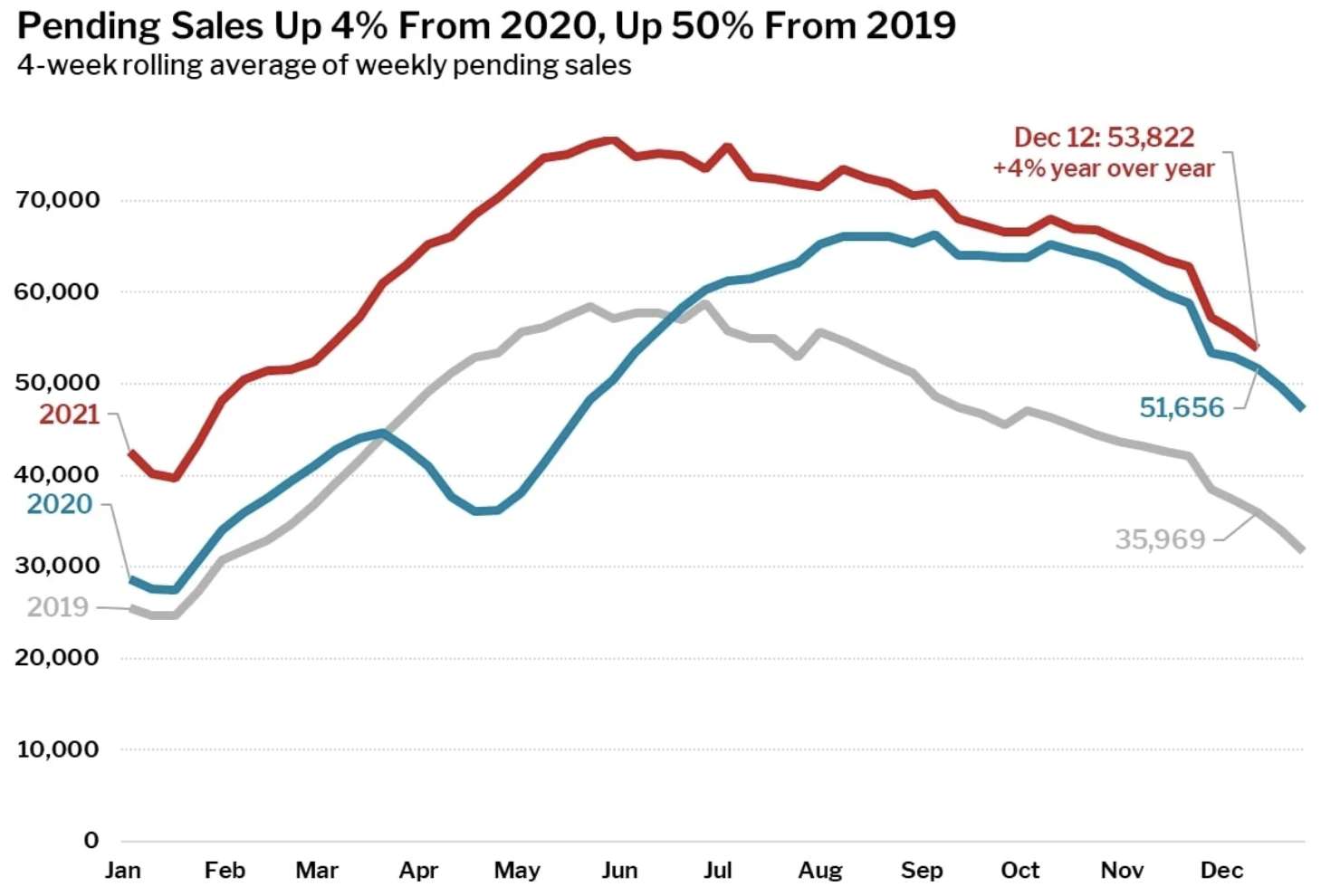 Eyes opened?
I hope this information has been useful in helping you make your decision between buy vs. rent.
NEXT STEP
Call or text me at 832-493-6685 to get started!
First off, thank you for trusting us. It is so important to me (Jordan), to not just be your REALTOR®, but your resource. It is truly a goal of mine, heck, a priority of mine, to help you plan your roots in the right soil. I don't want you to have any regrets on where you buy a home, so it is my mission to be there for you.
Most people struggle with the home buying experience. We are a brokerage that does more, by being with you every step of the way, so that you plan your roots in the right soil.
I know that there are so many to choose from in the Houston area, and I know there is one that perfectly fits your needs. If you need help navigating, please reach out to me by scheduling a call or sending me an email. Two other amazing resources are this blog and our YouTube Channel. And when you are ready, I hope to being a part of your next chapter, Jo.
We are so happy you found our little corner of the interwebs. We look forward to y'all reaching out to us. We love to answer questions and welcome them. Recently we created some local maps, and you can download those by clicking the image/link above. Below, you will find an index of some very helpful information to assist you in learning more about the Houston suburbs. If you are relocating to our neck of the woods, we hope you reach out to us, because we would love to help you by being your local realtor and friend.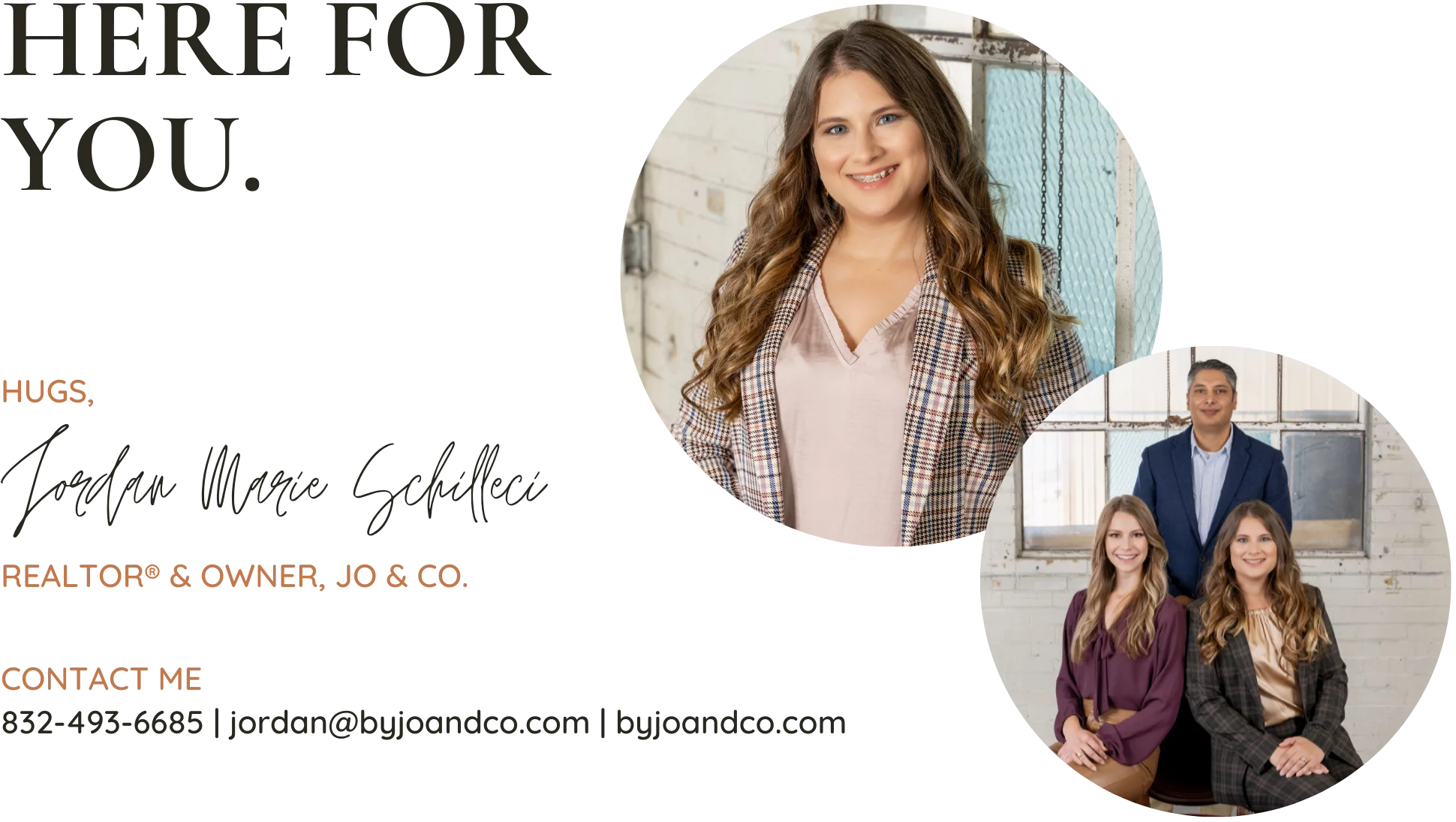 We are Waiting for You
If you are looking to relocate to the Houston Area, we would love to meet you, and hear your story. Below you will find all of my contact information, as well as some homes for sale in the area. We truly look forward to hearing from you! P.S. Don't forget to check out our YouTube Channel!

If you are overwhelmed..
Now if you are feeling overwhelmed on where you should plant your roots, I would love to talk to you. You can schedule a call with me by click this link: http://byjoandco.com/call or just send us an email: [email protected]. There are some amazing communities all over the Houston suburbs. In this post, https://search.byjoandco.com/blog/best-neighborhoods-in-houston/, I deep dive into all the different suburbs/neighborhoods that you might want to consider, and why. There are many resources here, so please reach out if you are curious what to look at next! Thank you for trusting us.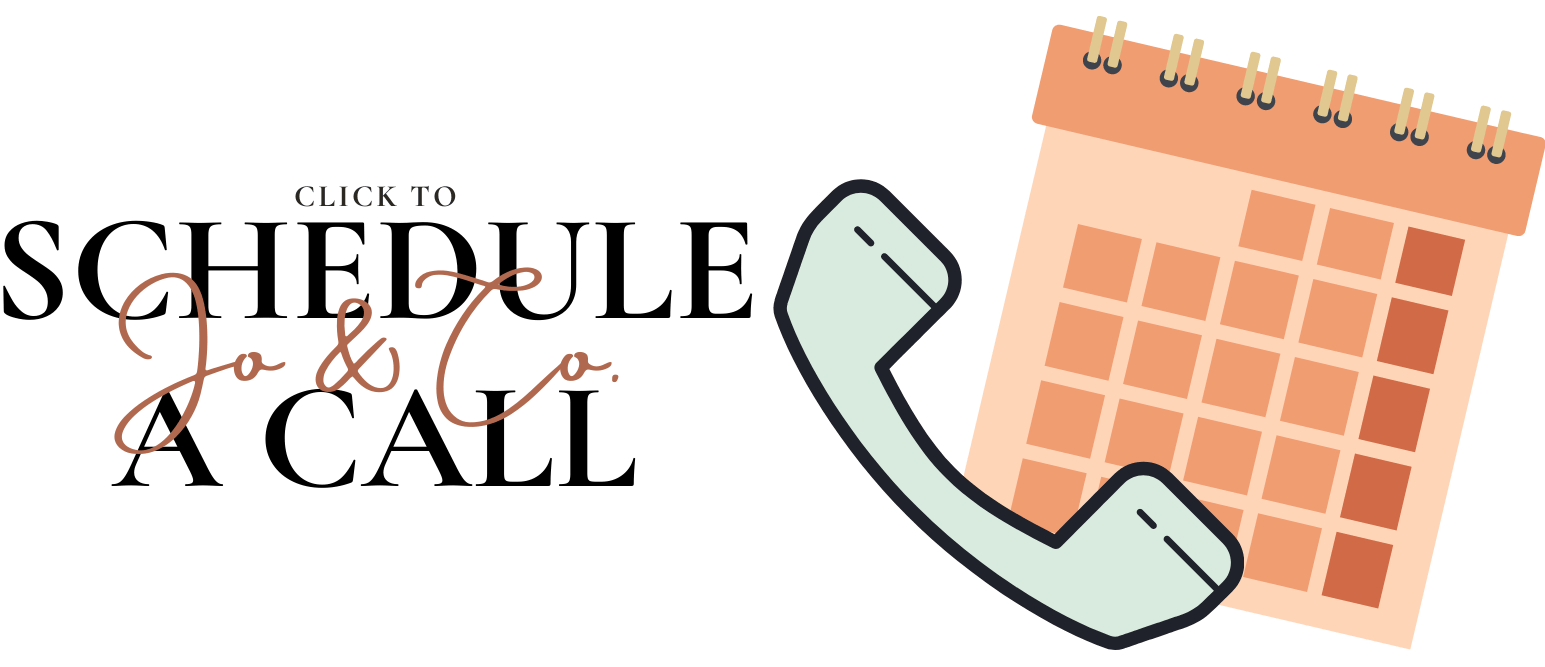 What next?!
• Navigate our blog: https://byjoandco.com/categories-to-help-you-navigate-the-blog/.
• Download our Moving to Texas ebook: http://byjoandco.com/movingtotexasebook.
• Download our Where to Live in Houston Texas ebook: http://byjoandco.com/wheretoliveebook.
• Browse our Ebooks and Relocation Guides: http://byjoandco.com/ebooks.
• Schedule a phone call or appointment with us: http://byjoandco.com/appointment.
• Email us! [email protected]
• Looking for a buyer's agent? Fill out our buyer questionnaire: http://byjoandco.com/q.
• Ready to find your dream home? Search, http://search.byjoandco.com.
• Subscribe to our YouTube Channel: http://byjoandco.com/youtube.