Hello friend!
Are you relocating to (or considering a relocation to) The Woodlands or north Houston suburbs? Well you, like many others before you, are probably worried about flooding. Did The Woodlands flood, and where did it flood in The Woodlands are two of our most commonly asked questions, when we assist those who are relocating to our area.
Below I have prepared a little map for you, to answer that question.
There are two very small yellow rectangles that show the areas that had SOME flooding. Not every home in the area flooded, but some did.
I personally have access to telling you, if any home has previously flooded, or if it is in a 100-year, 500-year, or no flood plain.
If you are looking for a local realtor to help you with your home search journey, I would love to help!
At Jo & Co. we know that most people struggle with the home buying or selling experience. 
We are a brokerage, real people, that do more for you, by being with you every step of the way, so that you plant your roots in the right soil.
One way that we go above and beyond is with the content we share on YouTube. Click the photo below to explore our channel.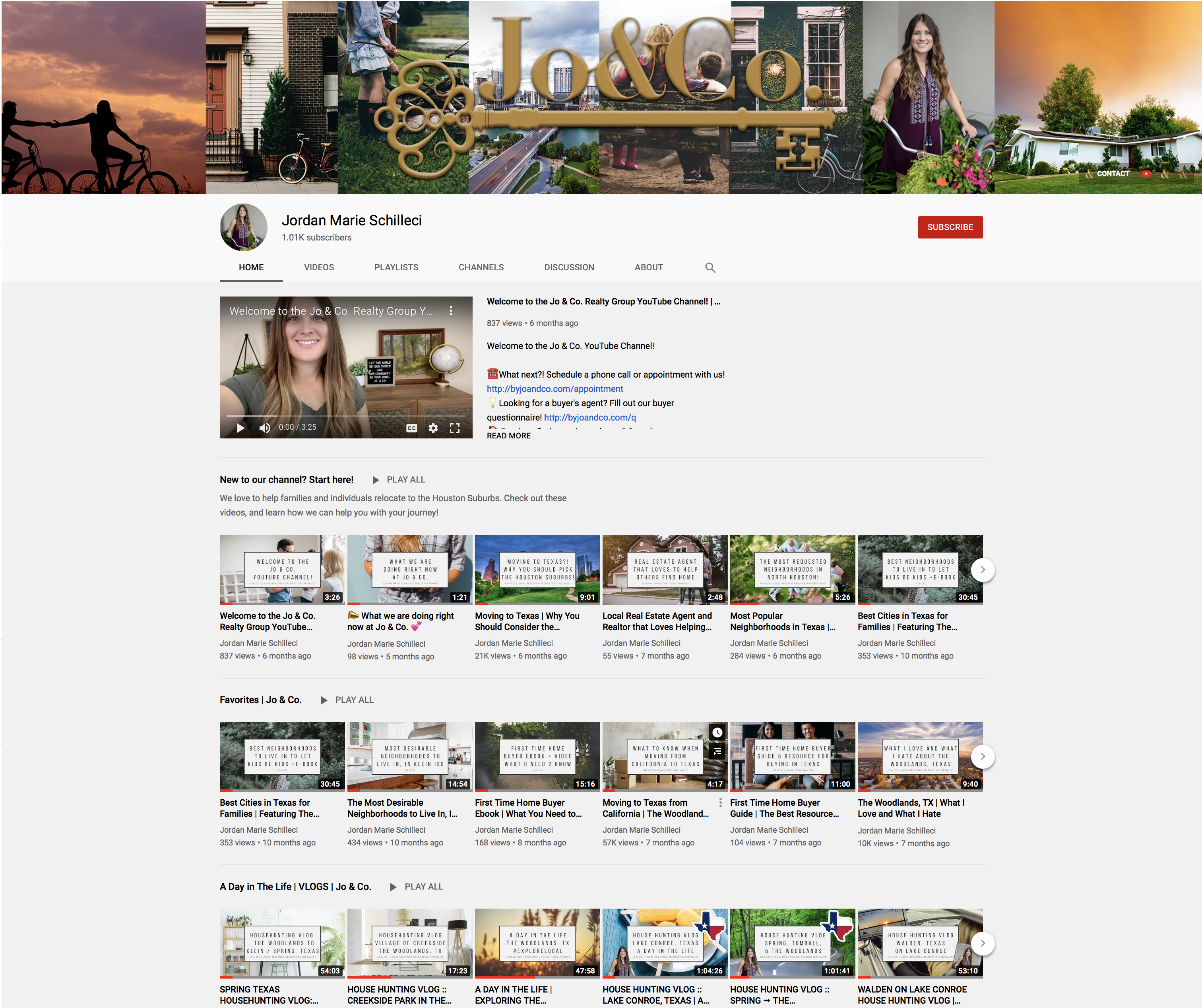 If you are new to buying or selling, if you are relocating to our area, or if you are just looking for a professional real estate experience, we look forward to meeting you and hearing your story.
Your Realtor,
Jordan Marie Schilleci, REALTOR®
Jo & Co. Realty Group
What next?! Schedule a phone call or appointment with us! http://byjoandco.com/appointment
Looking for a buyer's agent? Fill out our buyer questionnaire! http://byjoandco.com/q
Ready to find your dream home? Search, http://search.byjoandco.com
Follow us on YouTube! http://byjoandco.com/youtube
Call/Text 832-493-6685 | Email | Instagram | Facebook | Reviews
---
Check out our most popular blog posts:
Jo & Co. Ebooks Available for Download:
Favorite YouTube Videos: