Hello there my House Hunting Friends,
For this post, I will be featuring the new construction neighborhood of Harper's Preserve. Harper's Preserve is just northeast of The Woodlands, and has homes built by History Maker Homes, D.R. Horton Homes, Plantation Homes, Empire Communities, J. Patrick Homes, and Chesmar Homes. The homes in this community range between the $200s and $400s.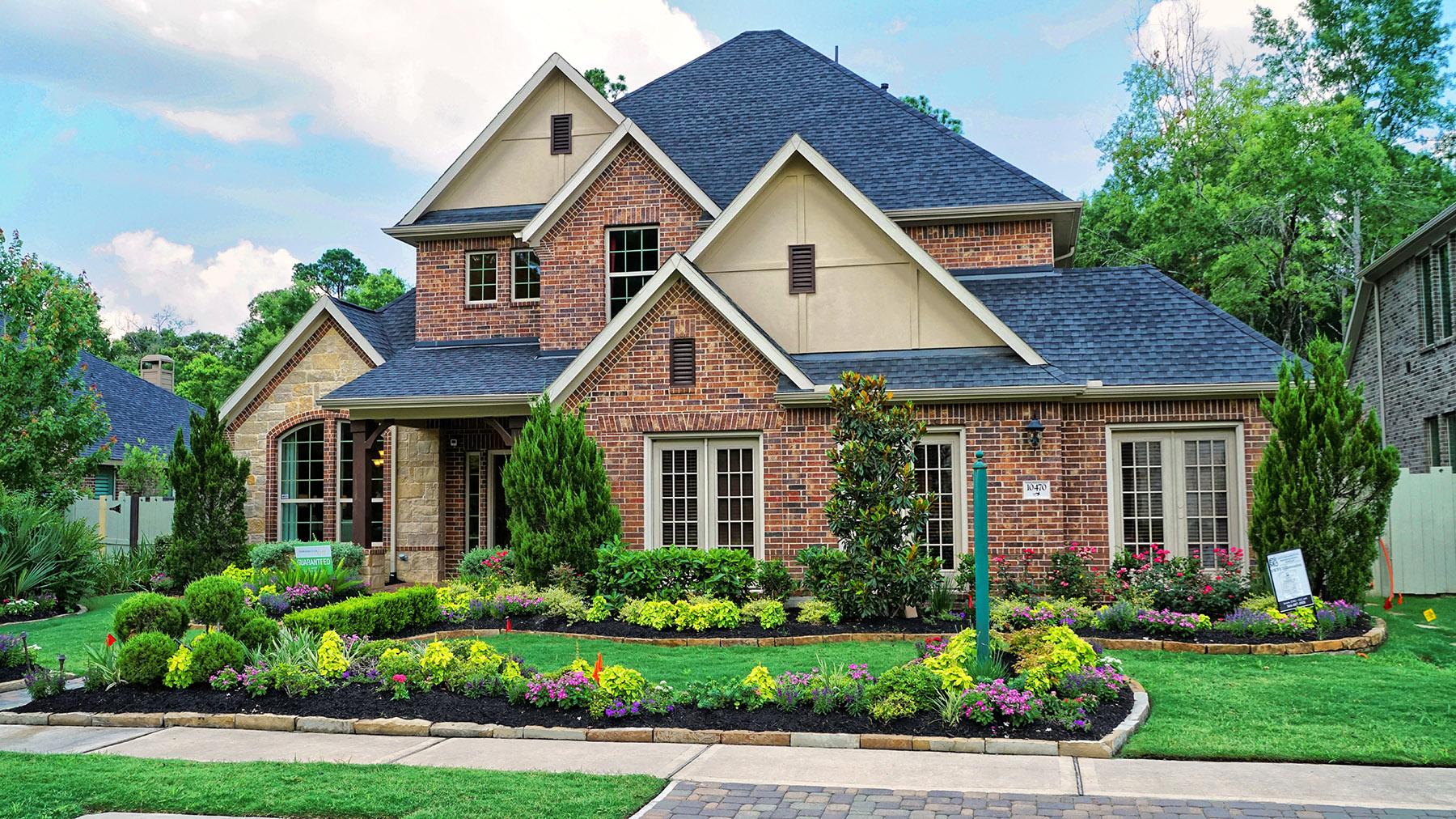 What residents love about Harper's Preserve includes: the location and proximity to The Woodlands, the medical centers, and I-45, the landscaped entry monuments, the brand new on-site Conroe ISD elementary school, low tax rate of 2.8844%, the guard house, the private entry gates, the amenity lake, the fly fishing area, the walking trails, the wooded preserve park areas, the wildlife garden, the resort pool, playground, splash pad, and play areas.
Preservation is at the heart of Harper's Preserve, providing an endless supply of natural beauty to this sustainable community. The preserve itself is on Harper's Horsepen Branch, providing the inspiration for the community name. Montgomery County MUD No. 95 is the conservator of the forested preservation, which also carries the name of Harper's Preserve. The neighborhood plan includes entry gates and a gate house, private streets, a scenic lake, and a bountiful amenity package for families to enjoy. Amenities are developed as the community matures as part of a flexible master plan. The community includes three villages: West Village which is complete, East Village which is nearing completion and South Village which is now open. At completion, the community will be home to 2,114 families.
East Village & South Village
An amazing selection of new homes are now available in East Village of Harper's Preserve. East Village includes an expanded selection of homesite sizes and include 55′ patio homes as well as 50′, 55′, 60′, 65′, 75′ and 80′ homesites.
Some lake view homesites are available, as well as a selection of sites located adjacent to the park areas. Amenities in East Village include:
Landscaped entry monuments
A Guard house
Private entry gates
Amenity lake
Fly fishing area
Walking trails
Wooded preserve park areas
Wildlife garden
Playground and play areas
South Village will be the next new section of Harper's Preserve to open.
Harper's Preserve's expansion into South Village brings an even larger selection of homesite sizes, outstanding home builders, product designs and amenities. Harpers Preserve residents will have access to amenities in every village. The future new South Village recreation center will include:
A pavilion with event lawn with retractable solar shade panels
Resort pool with adult pool, sun shelf and toddler pool areas; cabanas and multi-use deck area
Splash pad
Enjoy More Family Time in Harper's Preserve
Front yard maintenance is performed by the HOA in Harper's Preserve. The Harper's Preserve Community Association administers mowing and edging 42 times per year for a quarterly fee. In addition, you will receive monthly trimming of landscaping, monthly bed area weeding, weed control, fertilization and one mulch application per year. This means less work for you to worry about and the whole community is uniformly maintained. So you can spend more time enjoying your family and less time doing yard work.
Recognized Conroe ISD Schools
Children living in Harper's Preserve attend Conroe ISD Schools, including a NEW ON-SITE ELEMENTARY SCHOOL OPENING IN EAST VILLAGE IN 2019!
NEW Suchma Elementary School – OPENING FALL 2019!
Conroe ISD will open its elementary school in Harper's Preserve in the Fall of 2019. This rendering has been provided by the District as an example only and may differ from the actual elevation of the school that is being built. For more information please visit conroeisd.net.
CISD consistently receives high ratings from the Texas Education Agency. The district's completion rate of 95.1% is one of the highest in the state. Conroe ISD became the largest district in the State to ever achieve the highest rating of Exemplary in 2010.
Conroe ISD offers a comprehensive core academic program, a vast array of athletics, a cutting edge career and technical education curriculum, and a slate of fine arts courses to meet the needs and interests of all students.
The school information is based on information provided by Conroe ISD and is subject to change by CISD without notice.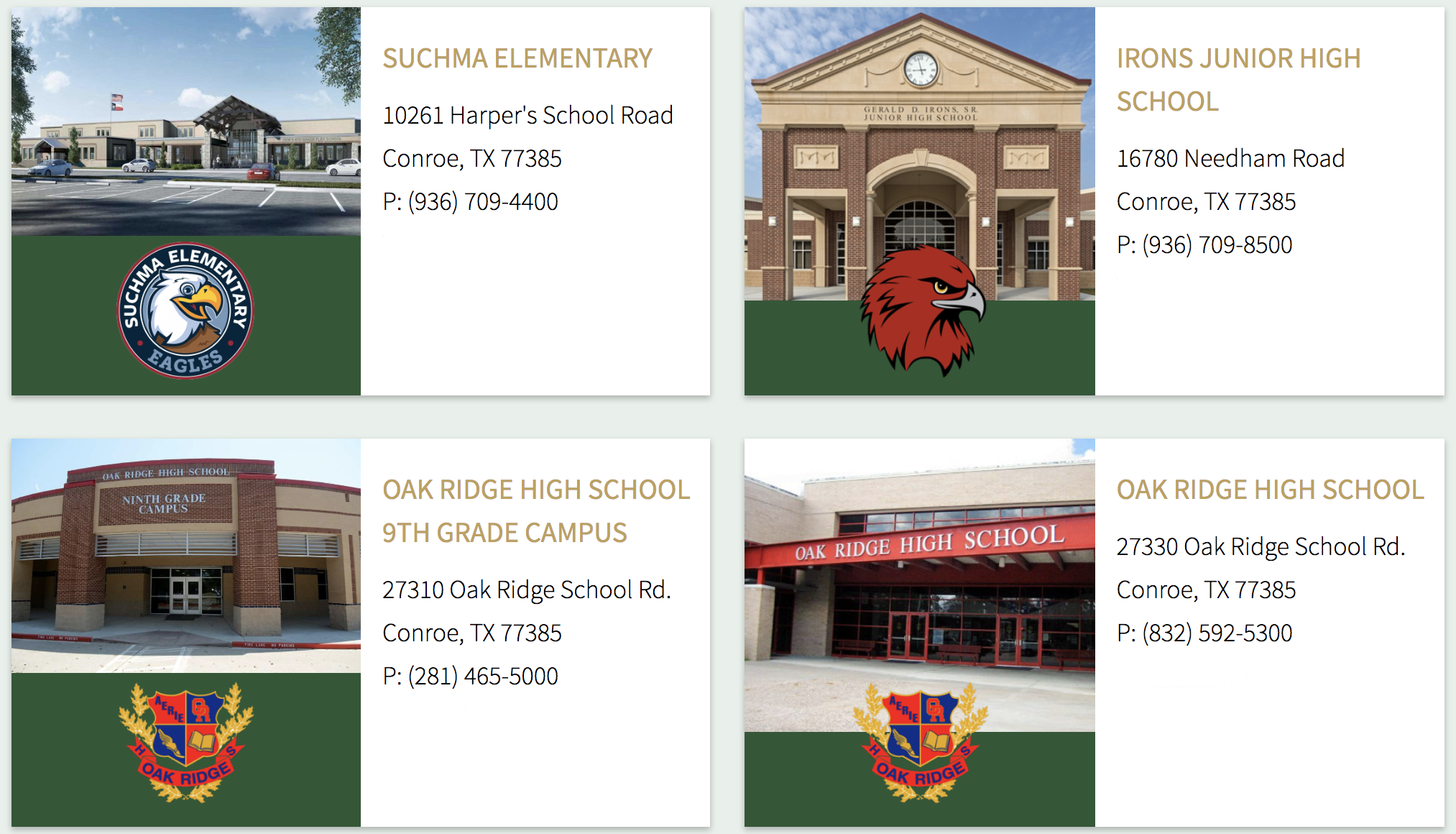 Find Your Home – Online Search
You can go two different routes in this community. You can decide to purchase an inventory home, or you can construct one from the ground up. Building a home can take between 3 and 6 months, but an inventory home, can be moved into in 2-6 weeks.
New construction within it: https://www.har.com/s/8666faBe1D799b9.
Resale homes for sale: https://www.har.com/s/1C4cD9B69.
Plan a Visit
When it comes time to visit Harper's Preserve or any new construction neighborhood, I would love to be your personal guide. If you have never used a licensed real estate agent when purchasing a new home, I have prepared a post covering why to hire a REALTOR® partner to be by your side. You can read that post here: http://byjoandco.com/….
Well I hope you enjoyed discovering Harper's Preserve as much as I did. It really is one of the hidden gems on the edge of The Woodlands.
Your Realtor,
Jordan Marie Schilleci, REALTOR®, Jo & Co. Realty Group
Call/Text 832-493-6685 | Email | Facebook | Reviews | Home Search App
P.S. If this neighborhood doesn't seem like the perfect one for you, please check out this post/list of other new construction neighborhoods in the Conroe area.