Hi friends,
Today we are featuring one of the best, and our favorite park in Tomball, TX, just a hop, skip, and a jump, from the back of The Woodlands, the edge of Magnolia, and so close to the neighborhoods of Creekside and Auburn Lakes..
And that park is Burroughs Park, located at 9738 Huffsmith Road, Tomball, TX 77375. Burroughs Park is a Harris County, Precinct 4 Park. It is open every day, but Thanksgiving, Christmas Eve & Day, and New Year's Day. When you are to visit for the first time, please note most of the amenities are at the end of the main road, past the baseball/softball and soccer fields. Once you have seen the big lake (follow the road to the right), you know you have arrived. Please pay close attention to the speed limit when visiting!
Reasons to love Borroughs Park..
Not only do they have a dog park, but the park features: sports fields (baseball, softball, and soccer), sand volleyball, a seven-acre fishing lake, five playgrounds, including some sand box areas, lots of swings, over eight miles of nature trails which you can bike on, picnic areas, an observation deck and boardwalk, rest room facilities, and an award-winning barbecue pavilion that seats over 250 people.
Stocked Fishing Lake
The lake at Burroughs Park is stocked each year with rainbow trout by the Texas Parks and Wildlife Department and also contains bluegill, channel catfish, and largemouth bass. Catch-and-release fishing is encouraged.
Summer Movie Nights
Precinct 4 welcomes the community to enjoy a free movie, snack, and activity at Burroughs Park Thursdays during the Summer at dusk. Early arrival is recommended to get a good location for your blanket and lawn chairs. Light refreshments will be provided. Stay tuned for Summer 2019 dates; we will be adding these to our Jo & Co. calendar, as soon as they are announced!
What is your favorite local and public park? Leave a comment below!
Love y'all,
<3xojo
Jordan Marie Schilleci, REALTOR®, Jo & Co. Realty Group
Call/Text 832-493-6685 | Email | Facebook | Reviews
P.S. Check out all the children cyclists last time we visited.. It really is a great park for learning how to ride!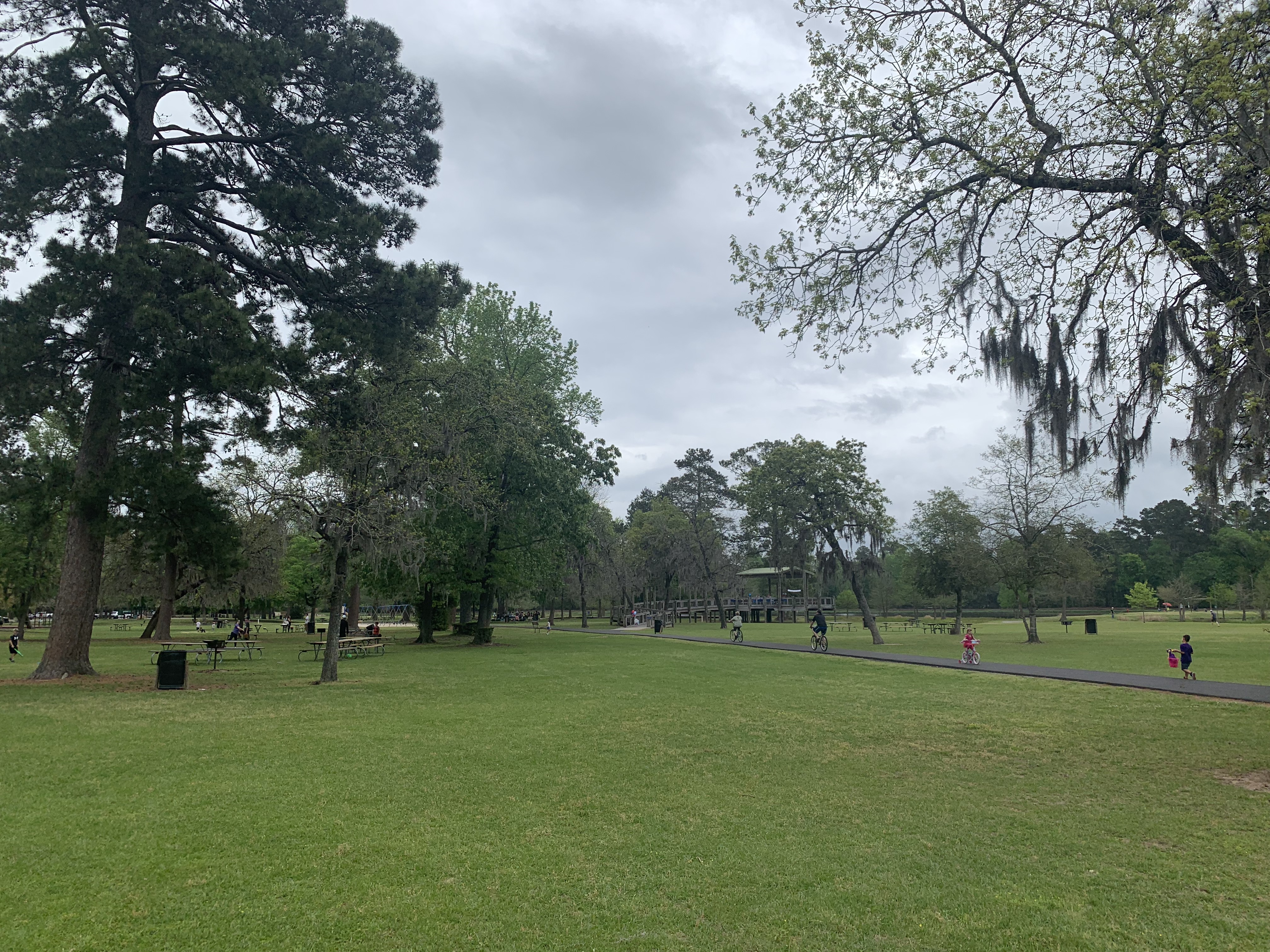 And Links and I enjoying the park..