Happy Memorial Northwest Market Update Monday! Say that ten times backwards with your hands tied behind your back. Lol. So yes, today is Monday, and I am throwing an updated market report at you for the one-of-a-kind neighborhood Memorial Northwest. You can easily access the other market updates for the neighborhood, by clicking on "Memorial Northwest" category button above or to the right.
This week's update is going to be short and sweet. One home sold and closed last week of this year and of last year, so that is in line. There are currently 37 homes active on the market, 3 option pending, and 8 pending, most of which should close this month. Last week there were 34 active homes on the market and collectively 9 pending homes. So the inventory and sales seem to be on the rise.
For this week's visual data and scattergrams, I decided to you the sales prices for the homes the past three months this year, compared to last year.. First up will be 2016..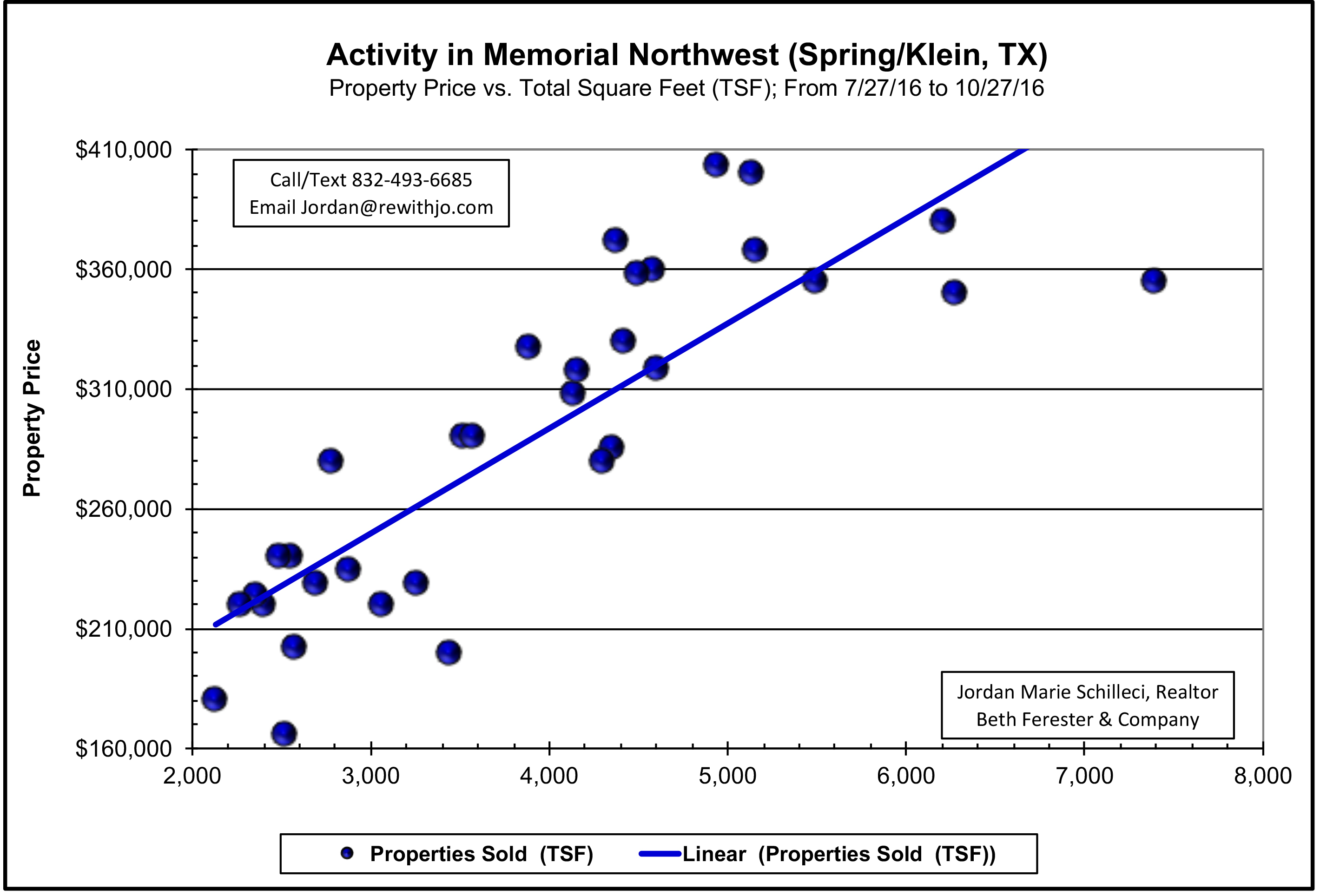 Followed by 2017..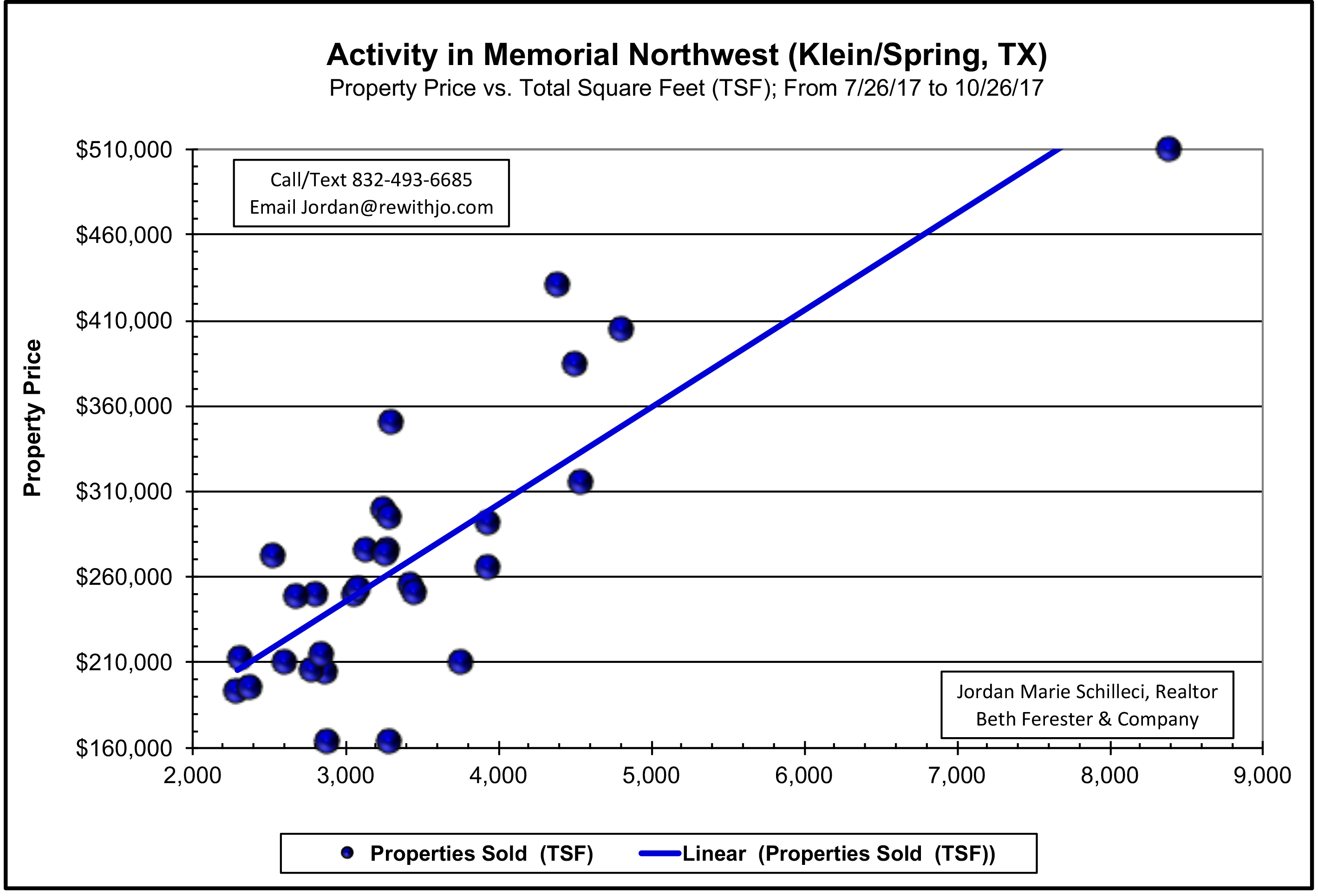 As an added bonus, I am providing the corresponding data spreadsheet pdfs for all the sales in 2016 and all the sales in 2017 here.
Let me know if you would like some specific data for your neighborhood or home. Catch y'all tomorrow!
Your Realtor,
Jordan Marie Schilleci, REALTOR®
Beth Ferester & Company
Call/Text 832-493-6685