I have been using some new software to gather my market updates, so feel free to provide some feedback!
There are currently 769 active homes on the market, 49 option pending (just went under contract), and 152 pending (weeks or days away from closing).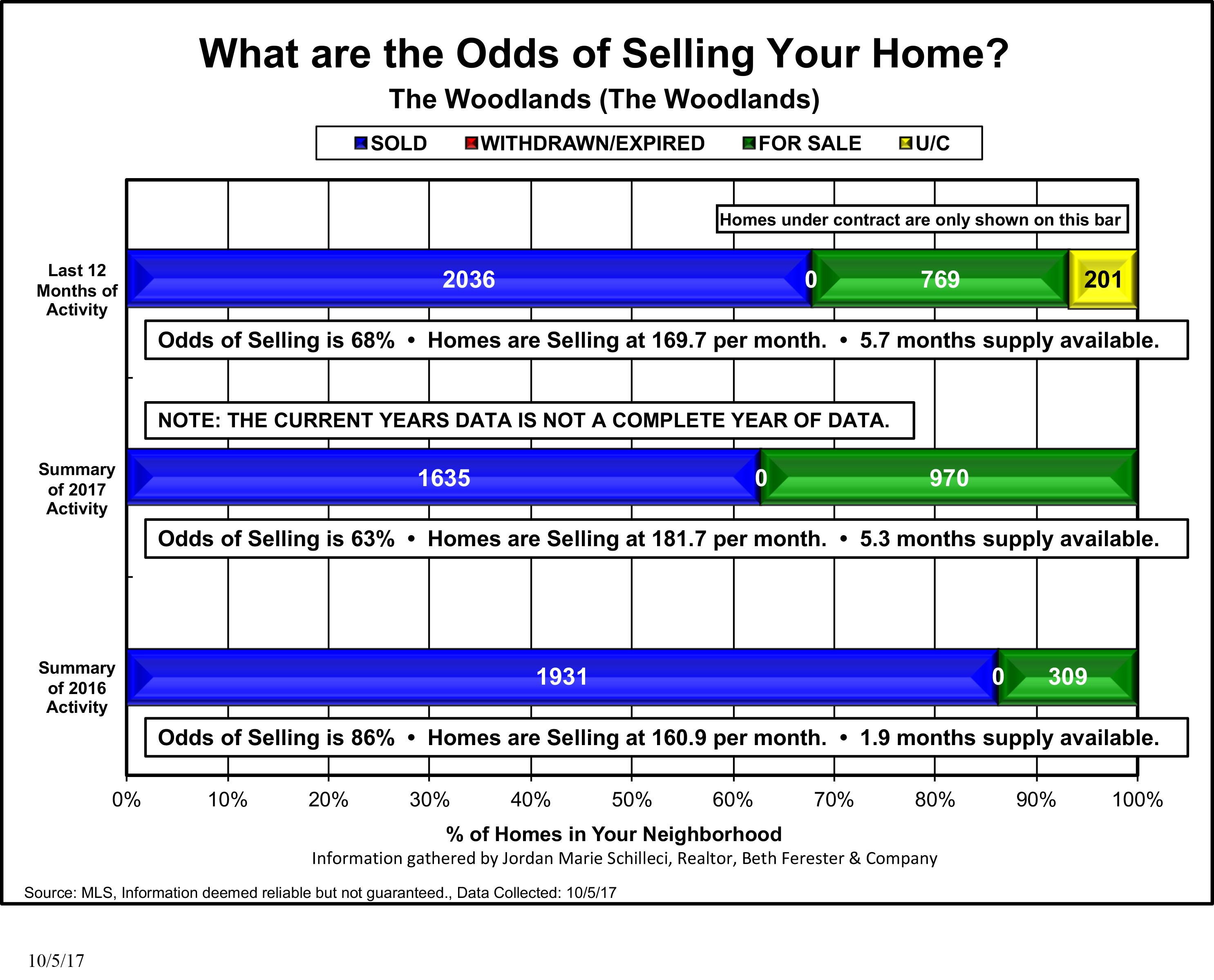 Here you can see the current price trend for all of The Woodlands. This data gets to be a little more and accurate, when you pinpoint a neighborhood of similar homes. (If you would like custom data, please reach out to me.)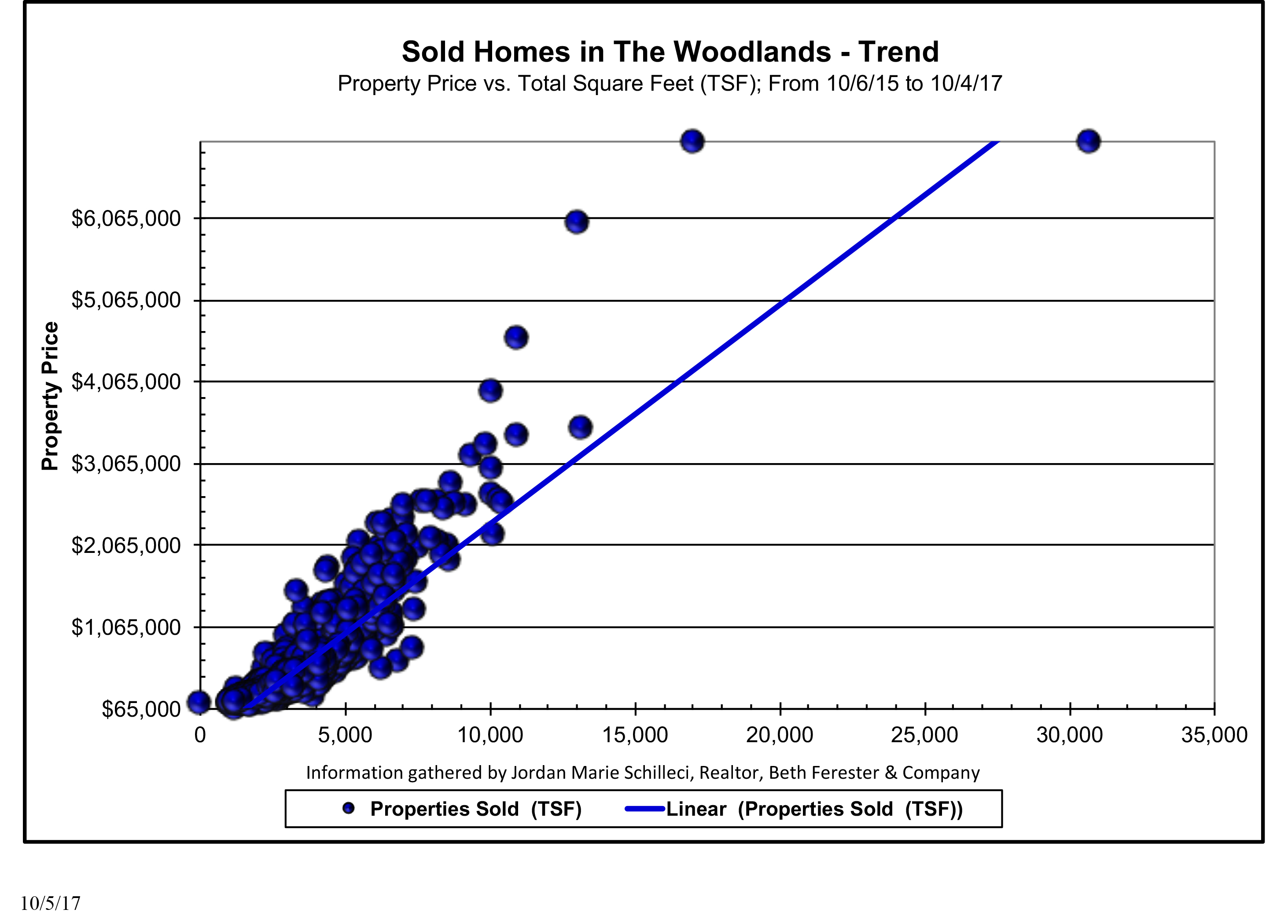 Last week 41 homes closed. The YTD for 2017 is 1635 homes sold compared to the same time frame in 2016, where only 1533 homes sold. I also pulled the average DOM (days on market) for 2016 and 2017. When comparing the years, the average DOM is down one day, and we currently have 5-6 months of supply (if no more new homes hit the market, it would take the current 769 homes 5-6 months to all sell). And when comparing September of this year to September of last year, 153 homes sold in 2016 and 186 homes this past month. So the effects of Hurricane Harvey are yet to be seen on the market in The Woodlands.
As always, if you would like some custom data for your home and neighborhood, please reach out to me.
Tomorrow I will be posting about Houston's overall market and a featured neighborhood.
Your Realtor,
Jordan Marie Schilleci, REALTOR®
Beth Ferester & Company
Call/Text 832-493-6685