Hi friend, Today I wanted to share with y'all some fantastic news! Niche.com has just rated Klein ISD a district-wide rating proclaiming them to be an "A" rated school district! Not only are they A-rated, but they are also triple-A-rated for academics, athletics, and arts! In this blog post, we share with you all there is to know about Klein ISD in aiding your decision of "Is this the right district for me and/or my family?"
Klein Independent School District (Klein ISD) is a school district that covers 87.5 square miles in Harris County. It became an independent school district in 1938. In the 2020–2021 school year, Klein ISD had 52,824 students. As of 2022, Jenny McGown is the Superintendent of Schools. The district has 33 elementary schools (including a Pre-K designated school), ten intermediate schools, and five high schools.
Here is where you can learn more about each campus: http://kleinisd.net/campuses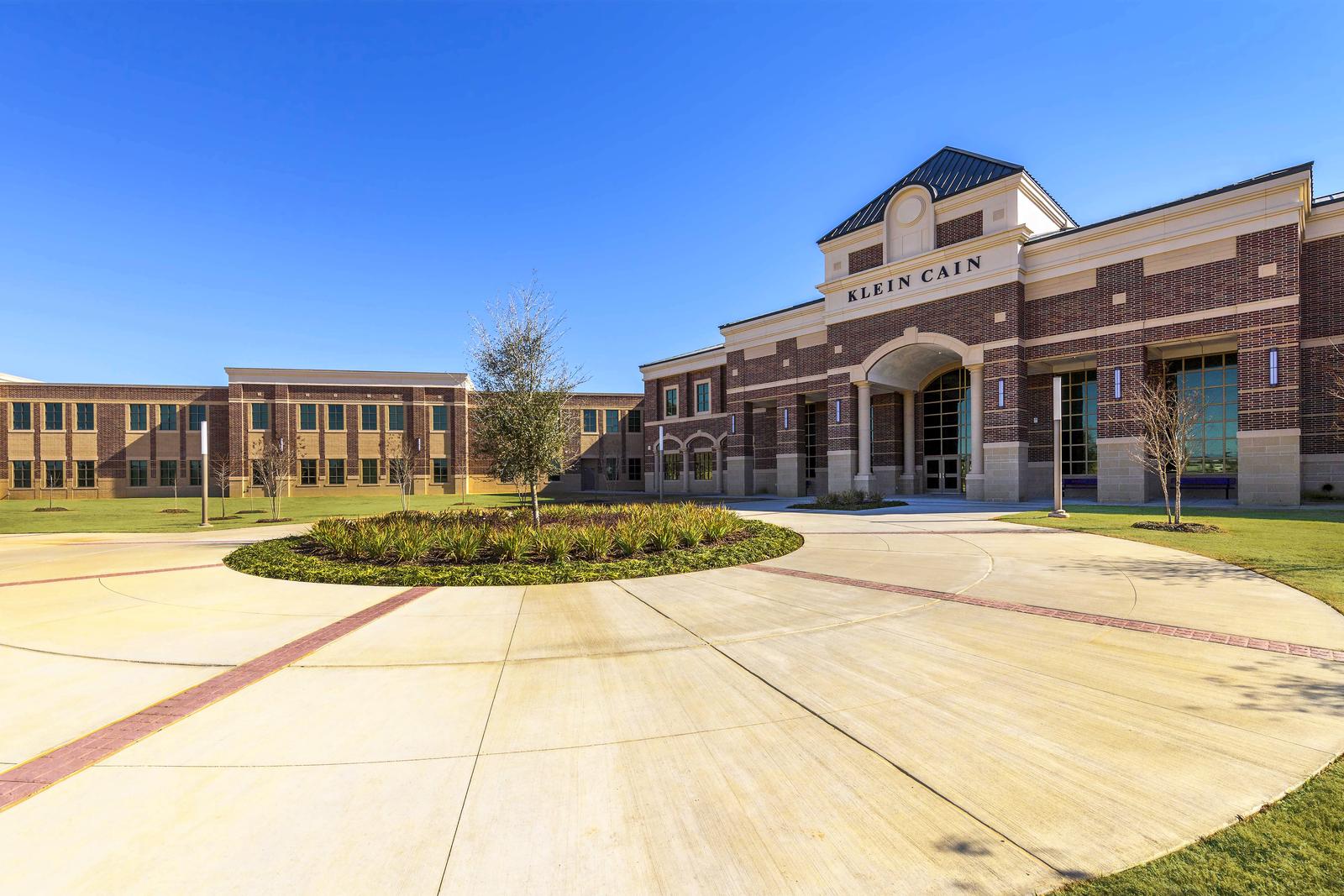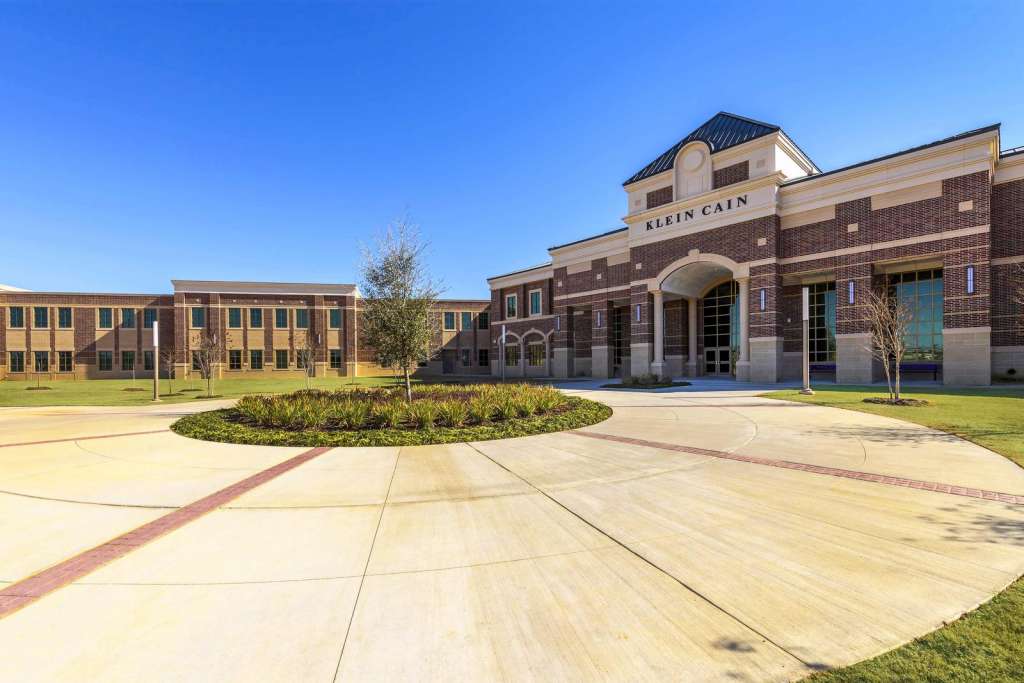 Klein ISD has an established 84-year history of excellence and innovation in education with unique pathways for EVERY student in their care to ensure learners are college, career, military, and life ready. With recognition for STEM, athletics, fine arts, and academics from highly-esteemed organizations.
While traditional rankings rely almost exclusively on metrics like test scores and academic performance, Niche's rankings combine user input — ratings from current students, alums, and parents — with quantitative data from sources like the Texas Education Agency to evaluate teachers, resources, facilities, extracurricular activity opportunities, and more.
In addition to the District being rated "A" overall, Klein ISD received a record number of "A" ratings in the following categories:
Teachers
College Prep
Sports
Clubs & Activities
Diversity
Administration
"It's a joy to see numerous 'A' ratings from Niche.com showcasing our Triple-A tradition of excellence in Academics, Arts, and Athletics in Klein ISD," Klein ISD Superintendent Dr. Jenny McGown said. "We are proud of the excellent learning opportunities our dedicated, high-quality educators provide for our outstanding students in partnership with our supportive families. This is just another example of external recognition for what we know is true every day—Klein ISD is a top-notch place to receive an excellent education and a community we are all proud to call home."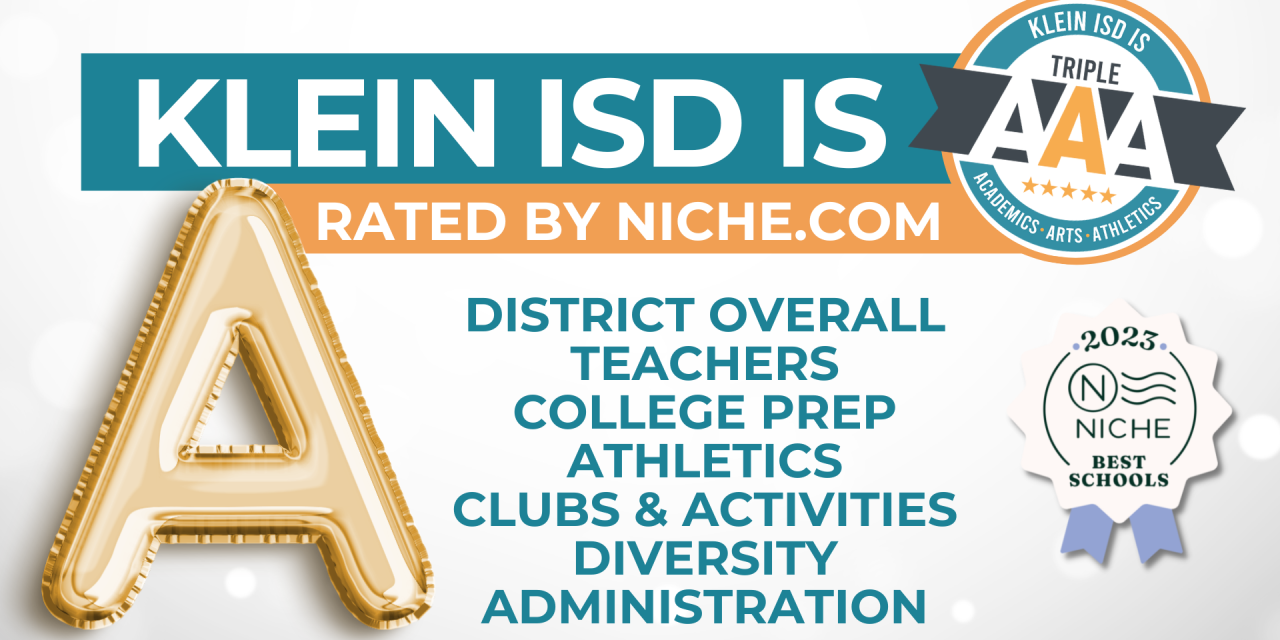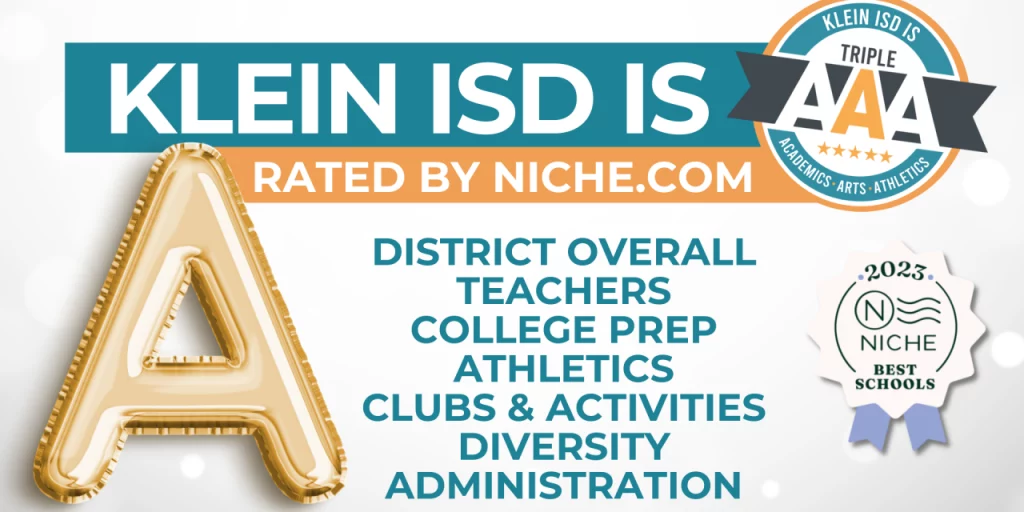 "A District of Innovation"
By being a District of Innovation, Klein ISD can better ensure that the shared vision of every student entering the system with a promise and exiting with a purpose will become a reality for every student in the district. The purpose of the local innovation plan is to provide a framework that opens the door for increased flexibility in meeting the academic, social, and emotional needs of all Klein ISD students.
Klein ISD can now take advantage of the following exemptions:
First Day of Instruction and Last Day of Instruction
Teacher Certification and Field-Based Experience Required Exemption
Kindergarten Start Age Exemption
Minimum Minutes of Instruction Exemption
Class Size and Notice of Class Size
Health Insurance
Klein ISD Safety and Security Measures
As a parent, I know how important our children's safety is. Klein ISD is committed to the safety and security of all students, staff, and visitors. A comprehensive Emergency Operations Plan (EOP) has been developed to address the four phases of emergency management: prevention, preparedness, response, and recovery. Various drills such as fire drills, severe weather drills, and intruder drills are examples of measures taken by campuses to prepare students for an emergency. Additionally, Klein ISD maintains its own police department and the district cooperates with local and regional emergency agencies to address issues related to incident management.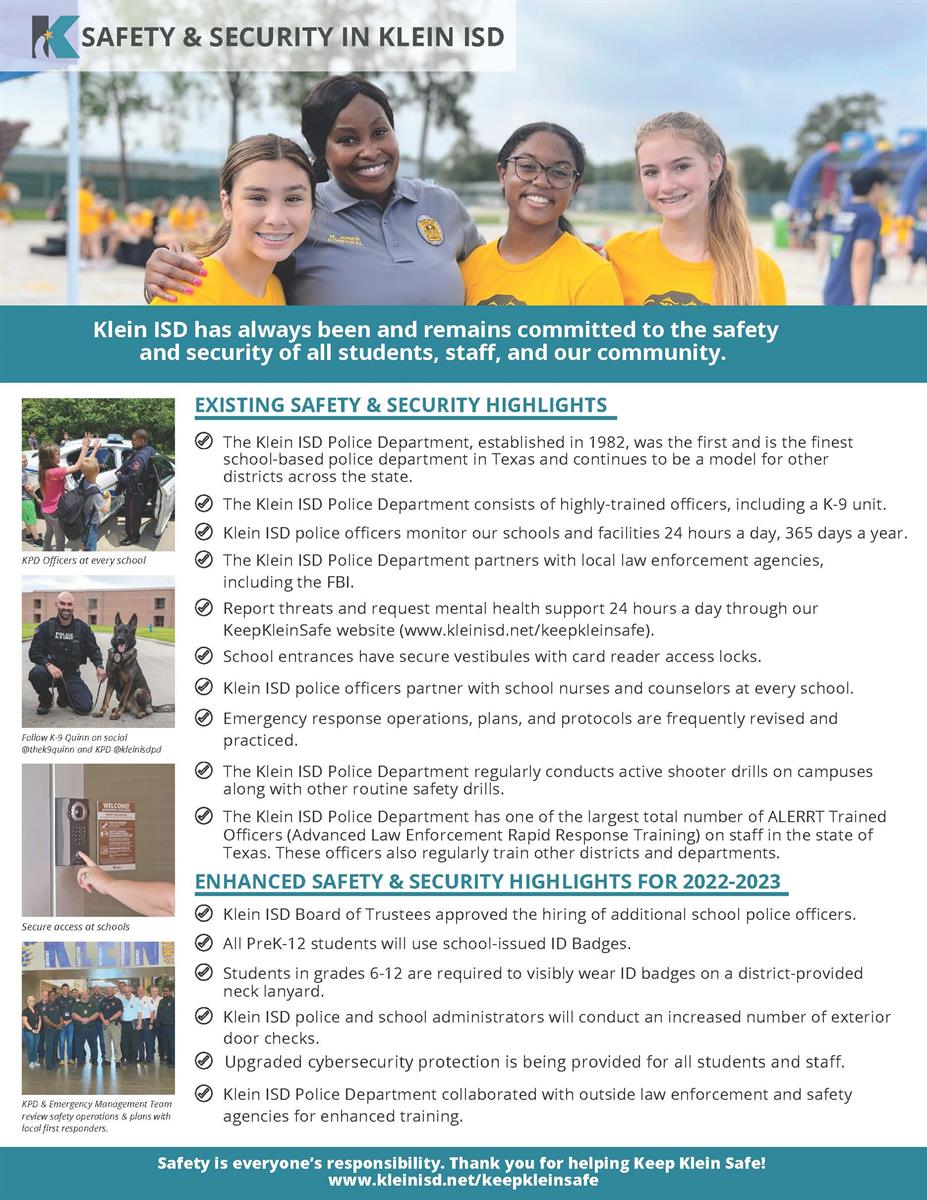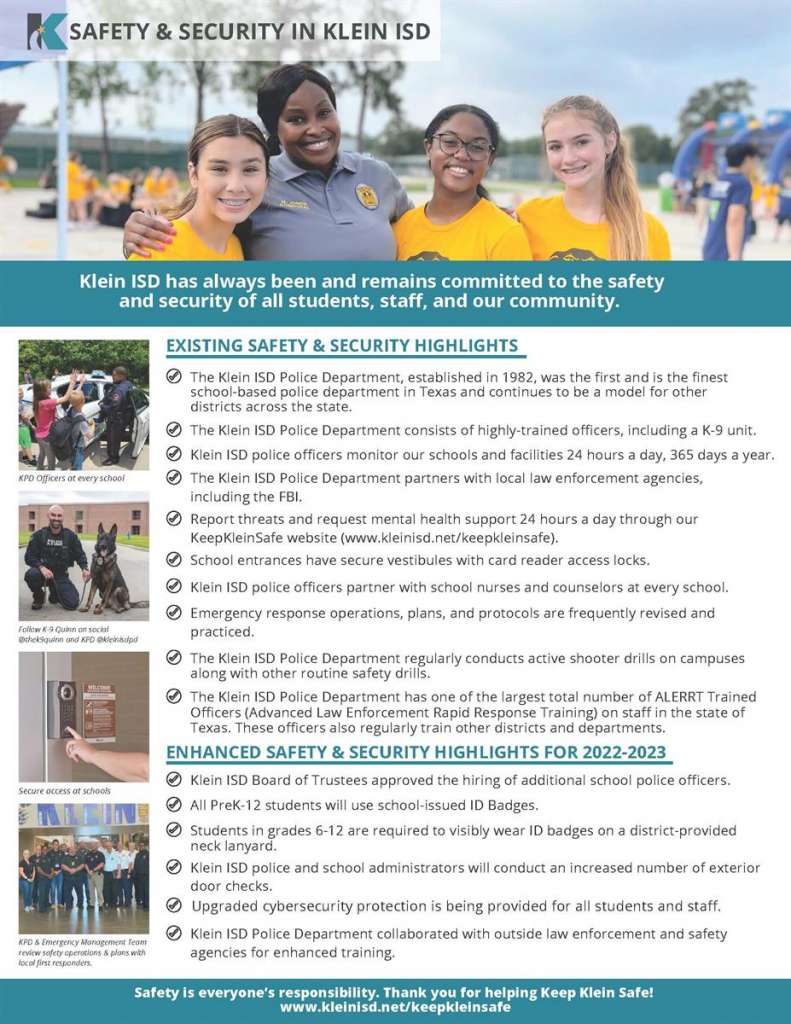 #KleinFamily stories
There are incredible people in the Klein Family who are making a lasting positive impact. Here are a couple testimonies from members of the Klein ISD community…
"Zeke grew up in foster care and met Klein High Counselor Katy Keener when he was a Freshman. Katy took the time to get to know him and encourage him to pursue his dreams of going to college. Today, 10 years later, Zeke credits Katy with helping him become the man he is today."
"Lee has been part of the #KleinFamily since he was 3 years old when his dad became the soccer coach at Klein High School. Lee met his wife when he was a student at Klein High, and now they are raising all three of their kids in Klein. Lee and his brother opened uScore Soccer right in the heart of Klein to give back to the community that gave so much to his family."
To read or watch more #KleinFamily stories click here: https://kleinfamily.net/
Advanced Academics/Gifted & Talented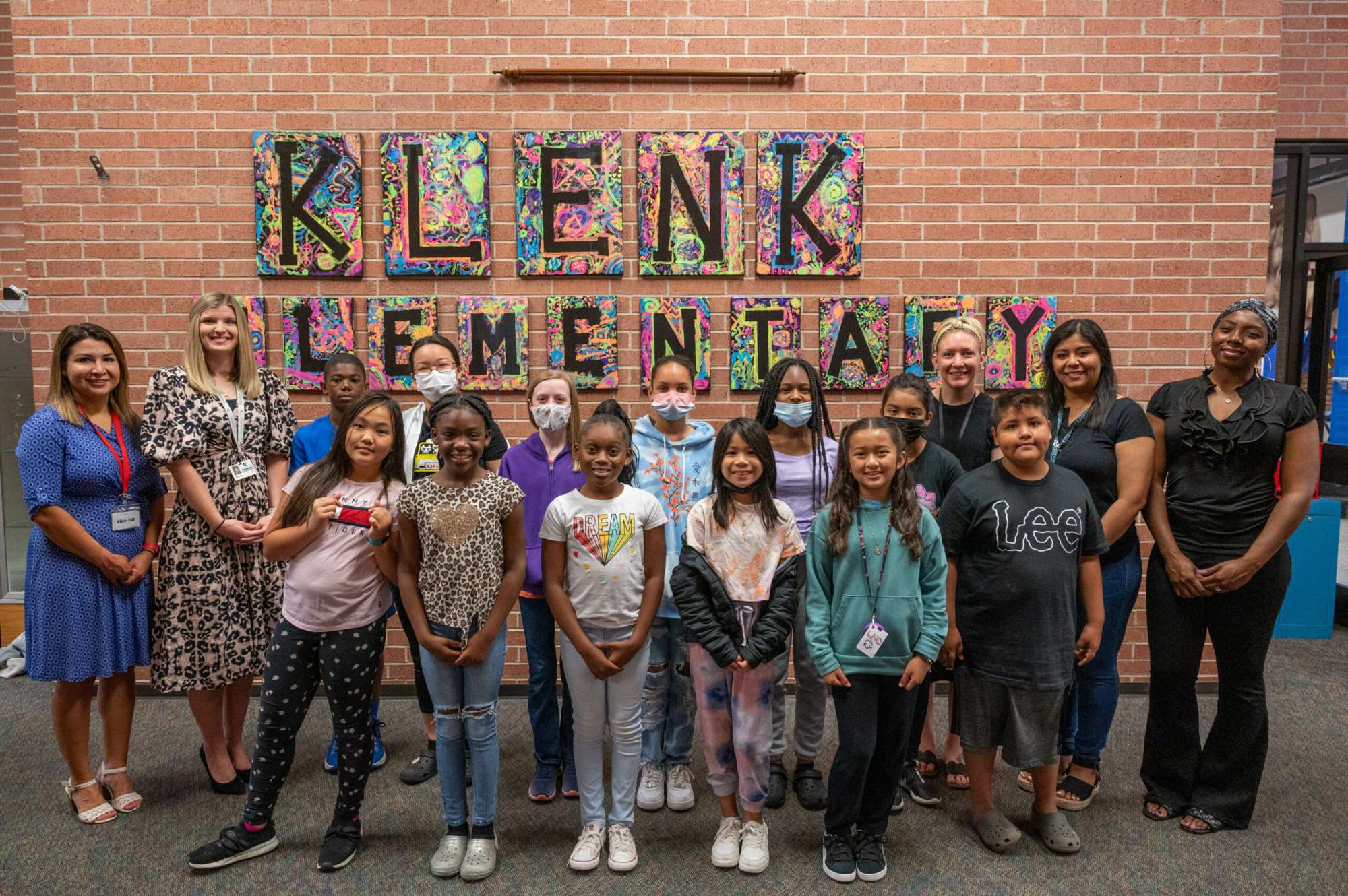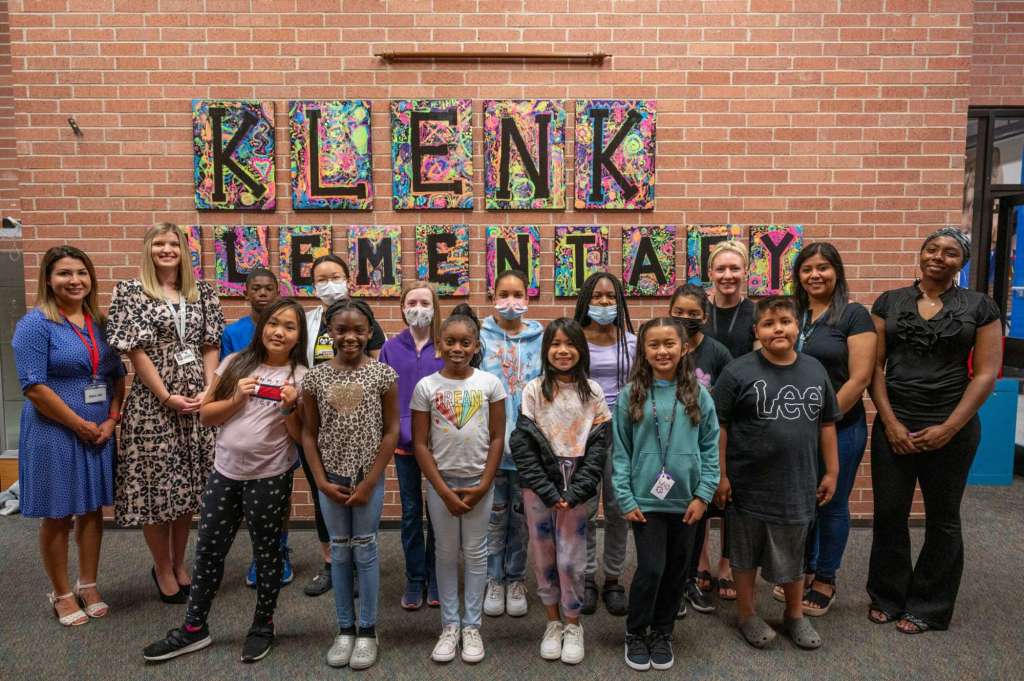 A variety of programming is offered to students who achieve at high levels or who have the potential to do so. Klein is proud to celebrate a long tradition of offering advanced-level coursework and challenging activities to its students. Klein ISD Advanced Academic Services supports students with a high academic ability or the potential of performing at high levels academically, through specialized classroom services which may include depth and complexity, enrichment, differentiation through content, process, and product, investigative research pathways, academic acceleration, and readiness for college and career. All of these components turn rigorous learning into action to address the cognitive, social, and emotional needs of gifted and advanced Klein ISD learners. This program gives your kiddos the opportunity to excel and set themselves up for a bright future!
Celebrating 40 Years of Athletic Excellence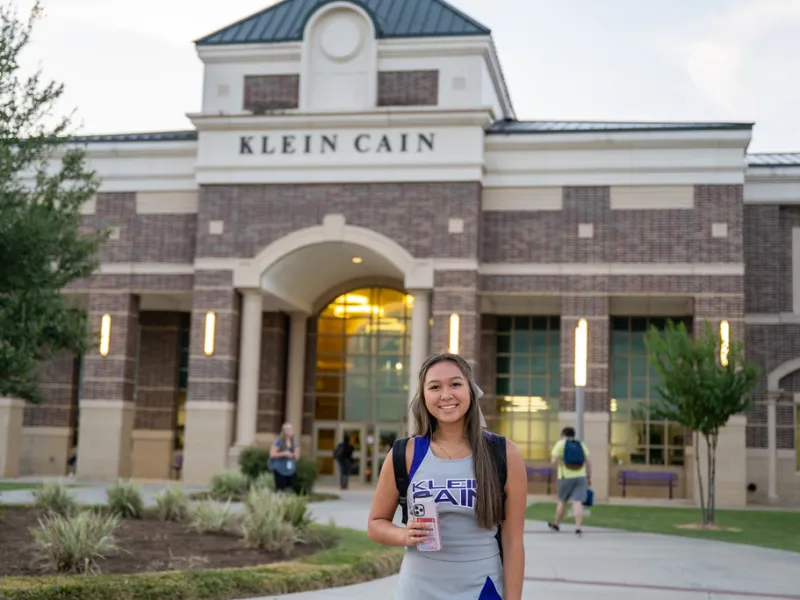 Klein ISD offers a comprehensive athletic program that includes Athletic Training Programs at each high school. They provide a wide variety of care including concussion management and education, rehabilitation and evaluation of injuries as well as a variety of therapeutic care to ensure proper care of student-athletes. Klein ISD proudly partners with local healthcare providers to enhance the program and students' learning opportunities.
Klein ISD Education Foundation
The Klein ISD Education Foundation was created by the KISD Board of Trustees in 2000 while Dr. Donald R. Collins was Superintendent. The program advises the district to engage community leaders in the mission of the foundation by encouraging them to take leadership roles in fundraising and influence on behalf of public education. The mission of the Klein ISD Education Foundation is to generate and distribute resources to the Klein Independent School District to enrich, maintain, and expand programs needed to meet the district's stated mission of excellence in education. The foundations programs include…
A.K. "Buddy" Brown Golf Classic: Held at beautiful Gleannloch Pines Golf Club, the A.K. "Buddy" Brown Klein ISD Golf Classic is an enjoyable opportunity for golf enthusiasts to join together in support of the Klein ISD Education Foundation.
Academic Banquet: The Klein ISD Education Foundation honors the top 10 graduates from the District's five high schools at the Academic Banquet each year. The Foundation also recognizes outstanding educators identified by the Honored Students as having made a significant impact in the student's educational journey as they exit with their purpose.
KEF Fun Run: Join in the fun in supporting the Foundation for an enjoyable day at Klein Memorial Stadium with friends, families, classmates, and community and business partners. This annual fundraiser brings our community together for an energetic and fun-filled day to support and benefit the Klein ISD classrooms.
KleinNation: Where alumni can connect and stay in touch by supporting Klein ISD schools. KleinNation – a community with a purpose! We are proud of our engaged Klein alumni.
STEAM Express: The Klein ISD Education Foundation works with community and business partners to provide the first ever Science, Technology, Engineering, Arts, and Math (STEAM) Express to the students and staff of the Klein ISD.
Tribute: The Klein ISD Education Foundation Tribute Garden is located at 7200 Spring Cypress on the site of the original Klein High School and features bricks, planters, and benches that can be purchased in honor of alumni, families, and graduating classes.
"Klein ISD is extraordinary"
Klein ISD has maintained or excelled in nearly all STAAR-tested areas with an unprecedented
districtwide increase of nine points in student academic growth and a 67 percent increase in the
a total number of schools earning "A" ratings in state accountability.
TEA Commissioner Commends District on Historic Academic Growth – "Klein ISD, it should be worth noting, has experienced unparalleled growth in both student achievement and longitudinal student growth for kids," TEA Commissioner Morath said. "Klein ISD is extraordinary. It is an outlier. This is cause for celebration."
Klein ISD has improved from 33 total distinctions in 2019 to 80 total distinction designations in this
year's ratings. Schools earn distinctions for representing high academic achievement in the top 25
percent of similar schools across the state.
If you are thinking about moving to the Houston area and want your children to attend an "A" rated school, I would highly recommend Klein ISD. They have so many programs and continue to excel in every aspect.
I hope you have found this blog post super helpful. If there is anything else we can do for you, including helping you sell (or buy) a home, I would be honored to assist. I hope you have a great day/evening. Cheers, E + J.
We are so happy you found our little corner of the interwebs. We look forward to y'all reaching out to us. We love to answer questions and welcome them. Recently we created some local maps, and you can download those by clicking the image/link above. Below, you will find an index of some very helpful information to assist you in learning more about the Houston suburbs. If you are relocating to our neck of the woods, we hope you reach out to us, because we would love to help you by being your local realtor and friend. Thoughtfully written for you. Hugs, Jo.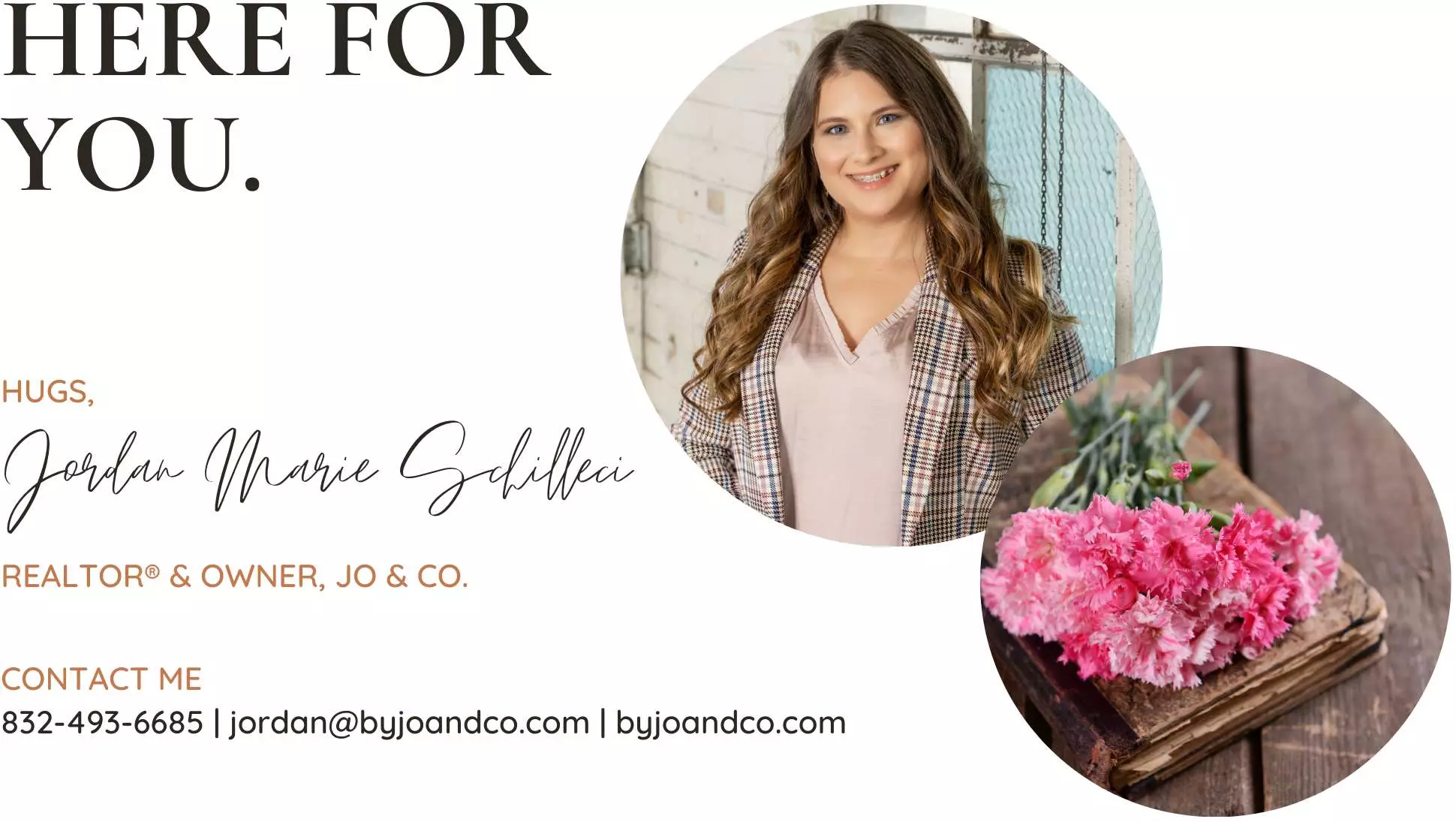 We are Waiting for You
If you are looking to relocate to the Houston Area, we would love to meet you, and hear your story. Below you will find all of my contact information, as well as some homes for sale in the area. We truly look forward to hearing from you! P.S. Don't forget to check out our YouTube Channel!

If you are overwhelmed..
Now if you are feeling overwhelmed on where you should plant your roots, I would love to talk to you. You can schedule a call with me by click this link: http://byjoandco.com/call or just send us an email: [email protected]. There are some amazing communities all over the Houston suburbs. In this post, https://search.byjoandco.com/blog/best-neighborhoods-in-houston/, I deep dive into all the different suburbs/neighborhoods that you might want to consider, and why. There are many resources here, so please reach out if you are curious what to look at next! Thank you for trusting us.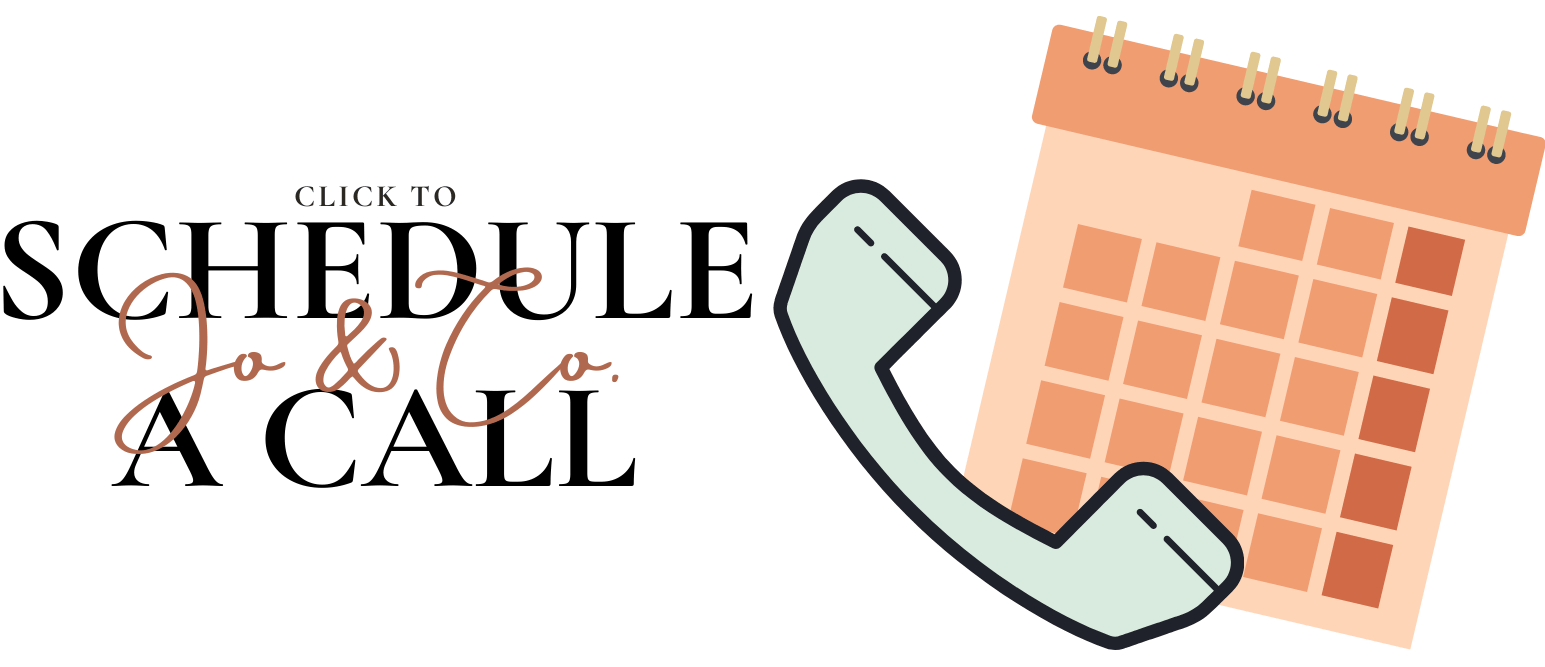 What next?!
• Navigate our Blog: https://byjoandco.com/categories-to-help-you-navigate-the-blog/
• Download our Moving to Texas ebook! http://byjoandco.com/movingtotexasebook.
• Download our Where to Live in Houston Texas ebook! http://byjoandco.com/wheretoliveebook.
• Browse our Ebooks and Relocation Guides: http://byjoandco.com/ebooks
• Schedule a phone call or appointment with us! http://byjoandco.com/appointment.
• Email us! [email protected].
• Looking for a buyer's agent? Fill out our buyer questionnaire! http://byjoandco.com/q.
• Ready to find your dream home? Search, http://search.byjoandco.com.
• Subscribe to our YouTube Channel: http://byjoandco.com/youtube.