Hi friend! We are so excited to announce a first for us. We are going to be hosting a Home Buyer Lunch and Learn next month on April 4th. I am hoping this gets to be a monthly event, so if you cannot make it to this event, know, we can keep you in the loop for our next event!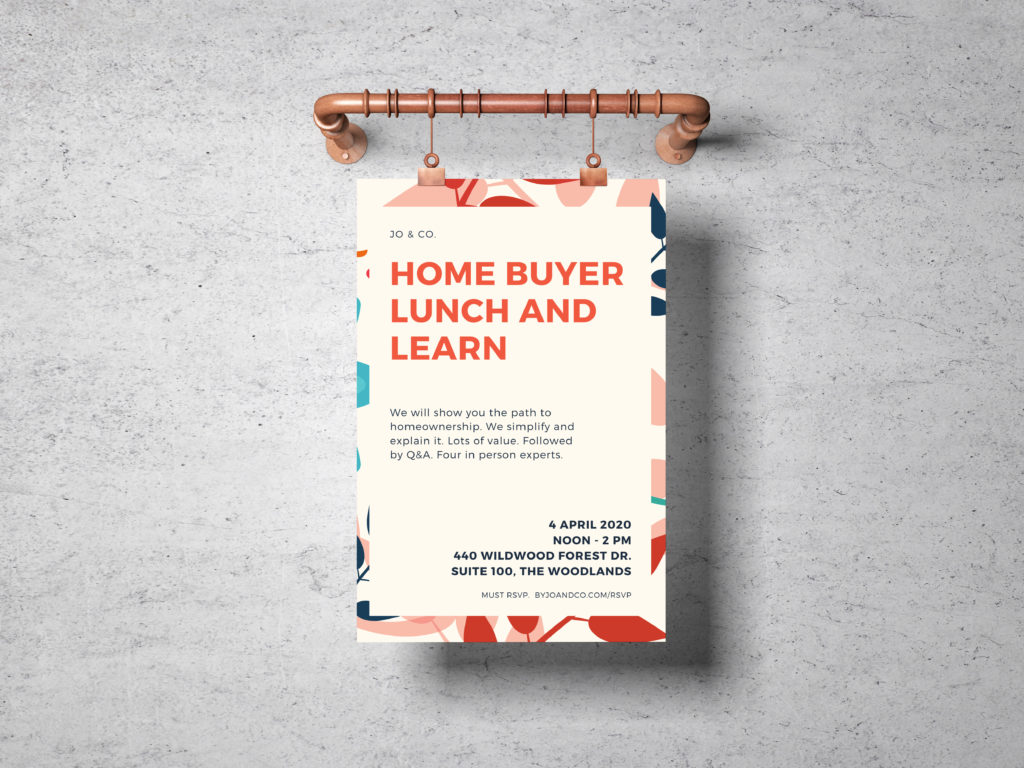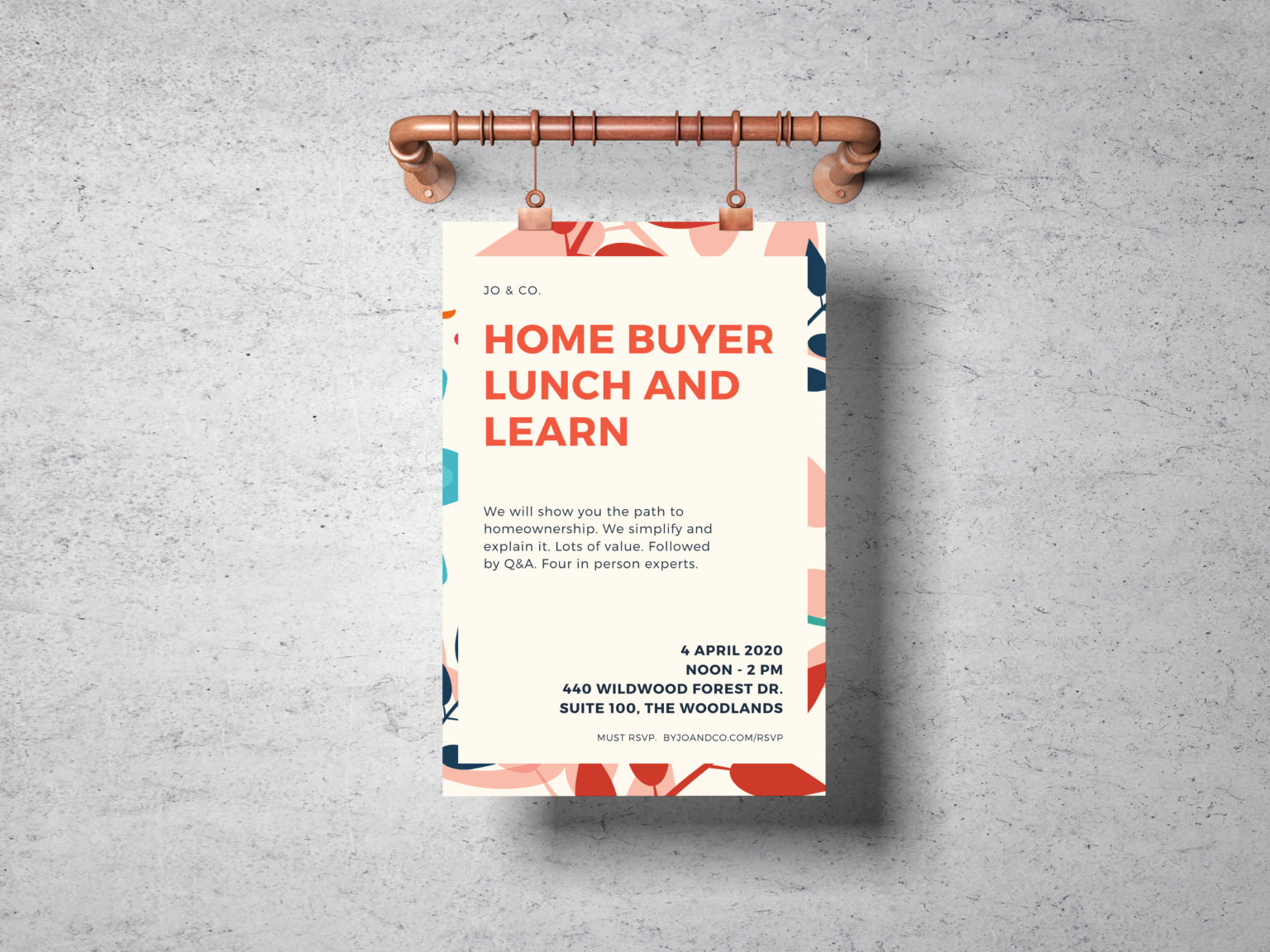 You can download a copy of this flyer here.
Whether you are a first time home buyer or someone wanting a refresher, we would love to have you. The event will take place in The Woodlands and be held Noon on April 4th, which is a Saturday. We plan to illustrate the path to homeownership, as we simplify and explain it. We will cover option, programs, and loan types. We will have a lender present, home insurance sales person, and an certified home inspector. We will have time for Q&A, and you can even get the preapproval process started. Oh, and best of all, lunch will be provided.
We truly hope you can make it. Just visit byjoandco.com/rsvp to RSVP. Please reach out to me if you have any questions prior!
Your Realtor,
Jordan Marie Schilleci, REALTOR®, Jo & Co. Realty Group
Call/Text 832-493-6685 | Email | Instagram | Facebook | Reviews | Home Search App | YouTube
The Home Search App link above, is a great way to work together. You first download HAR.com, and then click the link to connect us.
---
Check out our most popular blog posts:
Jo & Co. Ebooks Available for Download:
Favorite YouTube Videos: