Hello May and Hello Friends!
Can you believe May is already here? And did you know May is officially Bike The Woodlands Month? I am absolutely excited about this, because, as you can see by my profile picture, and maybe an old picture of my office, I love to bike. It is one of my most favorite things to do, followed by hiking and kayaking.
The Woodlands has put together a fantastic calendar. You can download the pdf here, and view the photo of the calendar below..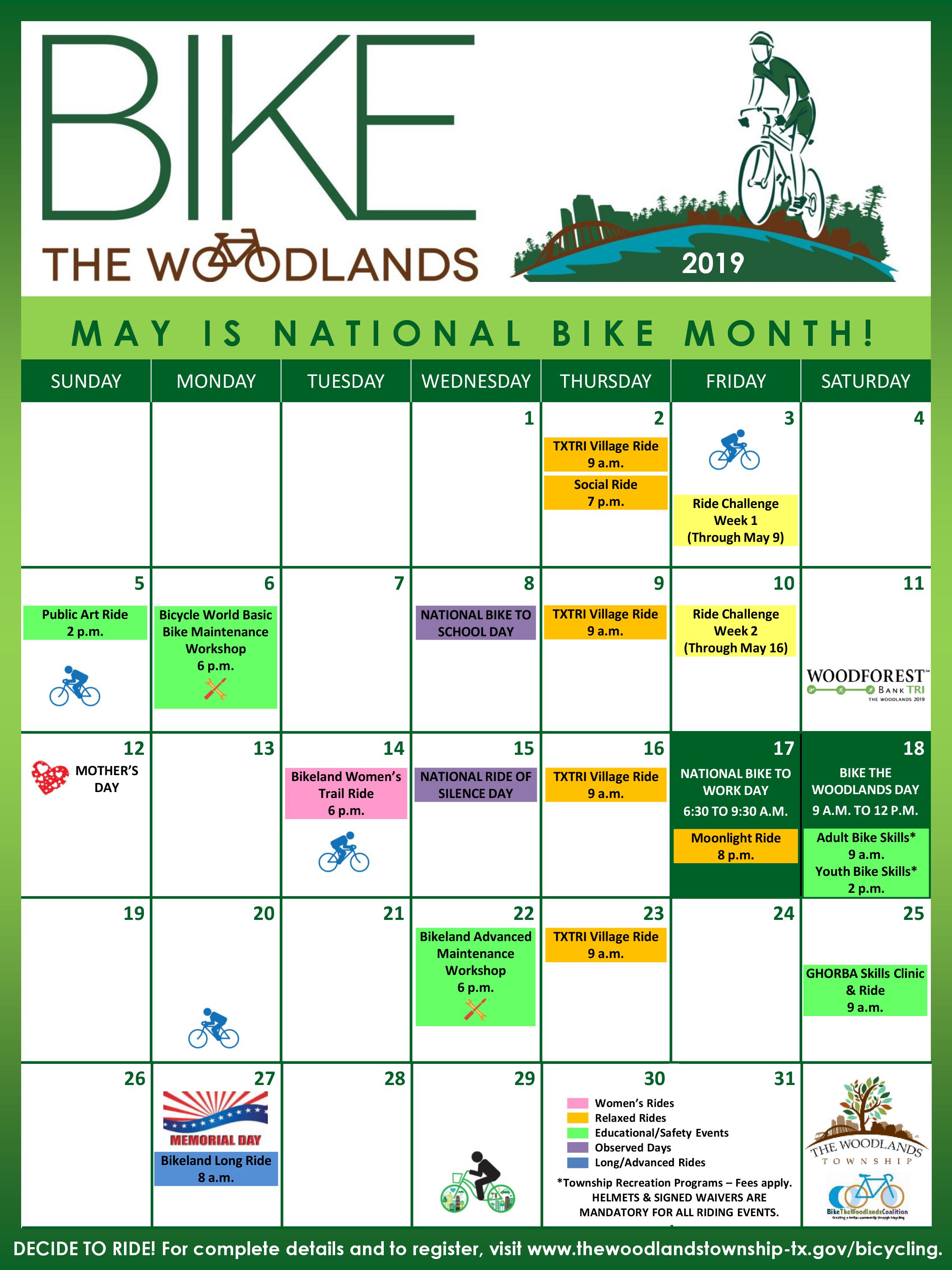 To see complete details, including location meetups, you can visit the township's website at: http://thewoodlandstownship-tx.gov/bicycling.
If you plan on attending an event, leave a comment below, and feel free to share this post on social media.
Love y'all,
<3xojo
Jordan Marie Schilleci, REALTOR®, Jo & Co. Realty Group