Today I am showcasing a very popular neighborhood in Conroe, just a stone throw away from The Woodlands. This neighborhood is designed around pristine lakes, nature preserves, and the Woodforest Golf Club. It is situated on 3,000 acres of rolling landscape and will consist of 5,500 single-family homes upon completion.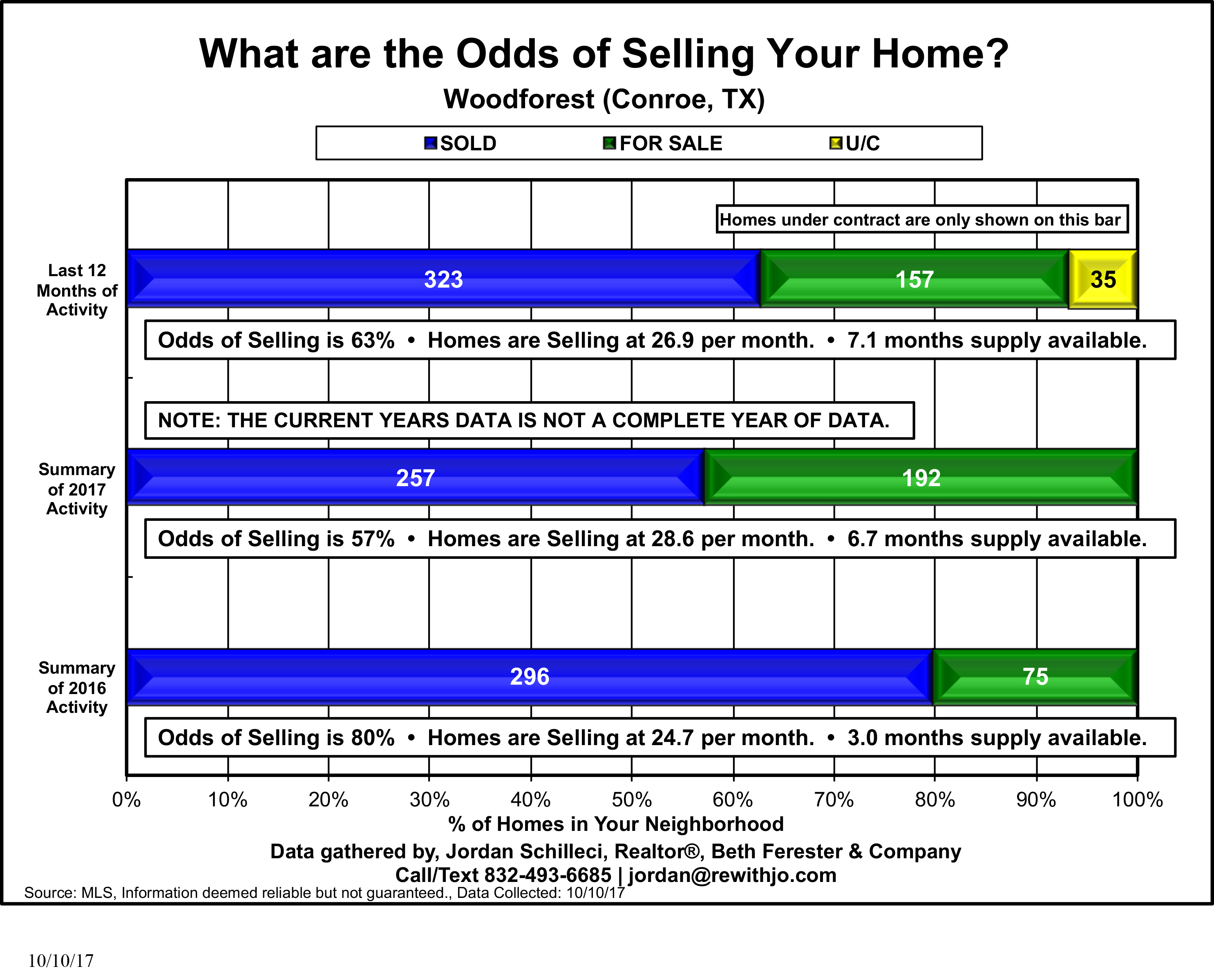 There are currently 157 active homes for sale in Woodforest, and with about 27 homes per month selling, there is about 7 months of inventory in Woodforest. Even with Conroe being the fastest growing city in the United States, when reviewing all the data I gathered, 2017's market does not quite compare to 2016's market.
In 2016, 30 homes sold in September, compared to only 24 in 2017. I thought this might have something to do with Hurricane Harvey, so I went back to August's data. In August of 2016, 48 homes sold, and in August of 2017, 37 homes sold.
I am going to guess, because of the growth in Conroe, and considering the new home sales in Conroe are on the rise, that is the culprit are other new neighborhoods in Conroe, besides Woodforest. I will do next week's Conroe Market Update on the neighborhood that I believe is to blame.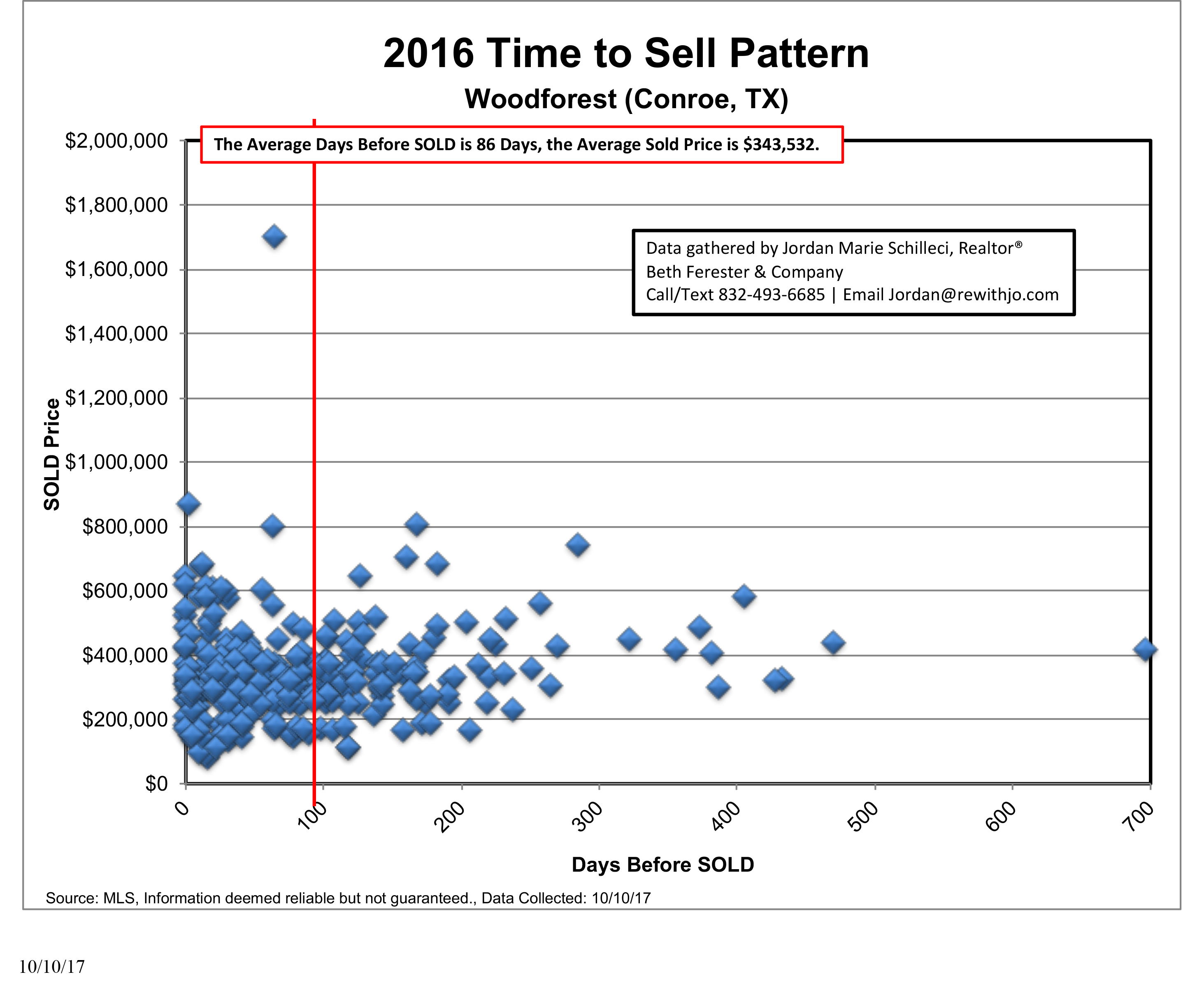 Average days on the market for 2016 was 86 days, while average days on market for 2017 was 83. So at least that was a positive change between the two years. Also, the average sold price is up a couple thousand dollars.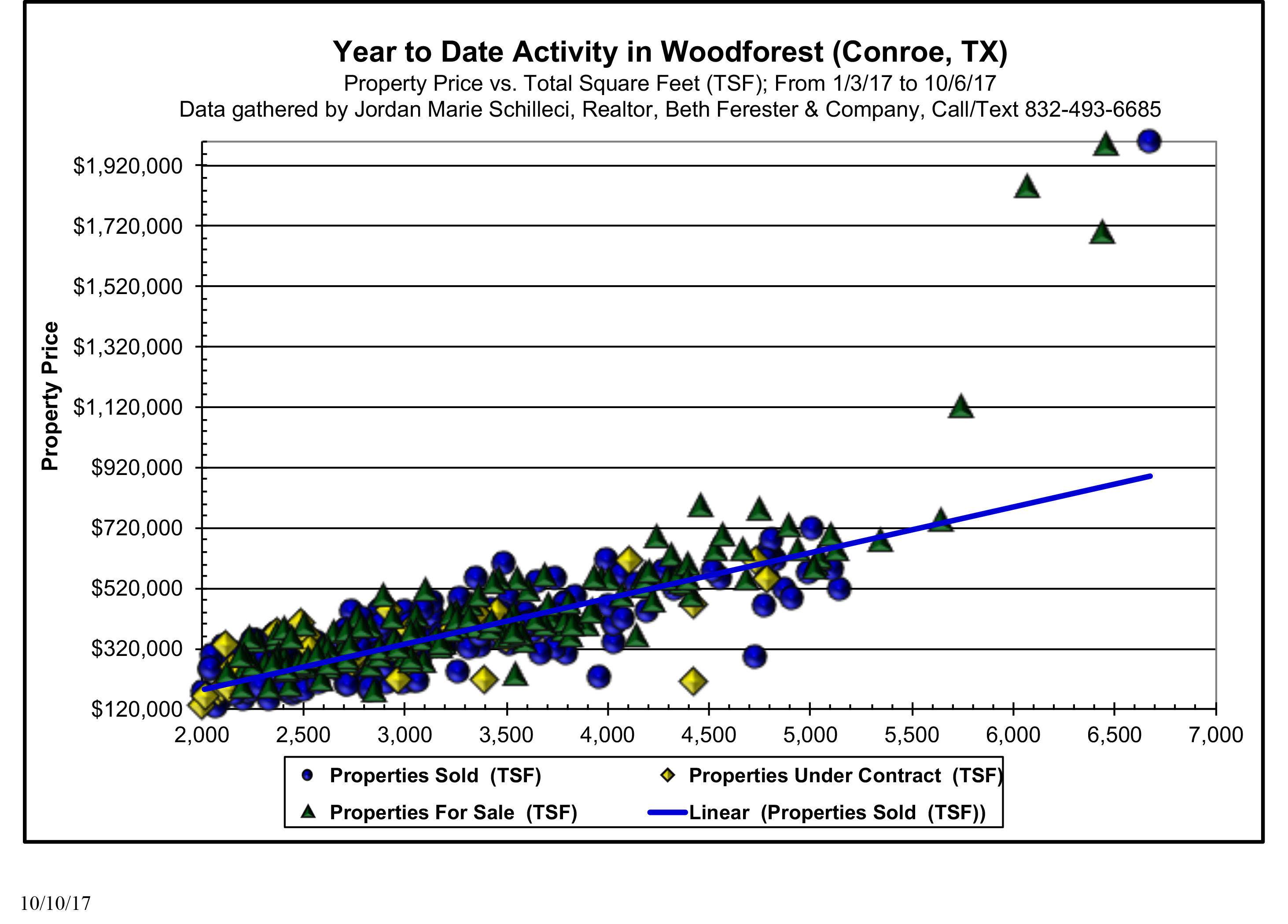 Check out my favorite graph, the above scattergram. It shows us the year to date correlation between square footage and sales price. I decided to include current homes on the market and sold homes. So if you are debating whether or not you want to sell, the above graph will give you lots of information.
If you would like me to feature your neighborhood on my next market update, please reach out. Until next time.
Your Realtor,
Jordan Marie Schilleci, REALTOR®
Beth Ferester & Company
Call/Text 832-493-6685
[email protected]