1. Red Robin Veggie Burger
The veggie burger at Red Robin is so new, that the first time we ordered it, it came out stacked like its predecessor.
This burger itself is composed of a custom-blended, ancient-grain-and-quinoa veggie patty piled high with Swiss cheese, lightly fried Parmesan-sprinkled mushrooms, tomato bruschetta salsa, fresh avocado slices, sun-dried tomato spread and shredded romaine on a whole grain bun. (I toss the bun,and my husband trades the whole grain bun for a gluten free one.
This burger is my favorite, almost tying with #2, because of its fries and to die for toppings!
2. Hopdoddy La Bandita
We only discovered Hopdoddy more recently and didn't know about it until we dropped "meat" out of our diet. Some friends of ours were telling us about the Impossible burger, so that is how this place came onto our radar. tried that one too, and it makes my list of "do not try this dish".
The La Bandita boosts a patty made with black beans and corn and topped with avocado, goat cheese, cilantro pesto, chipotle mayo, and arugula on a whole wheat bun. Once again, I removed my bun.
The awesome thing about this place, is that you can take either veggie patty and stack it like any other burger on the menu.
I really loved this burger because of how big and filling the patty is, but I mostly loved it because of the goat cheese. ?
3. Fuddruckers Veggie Burger
You really have to hunt on the Fuddruckers menu to find your vegetarian and vegan options. They have a "veggie burger", so I ordered that one and top it like a "mushroom Swiss", then add avocado, and top it with lettuce, tomatoes, and pickles.
This one makes the list, because I would happily eat it again, despite not know what is in it, and the patty being very light in color.
4. Smashburger Black Bean Patty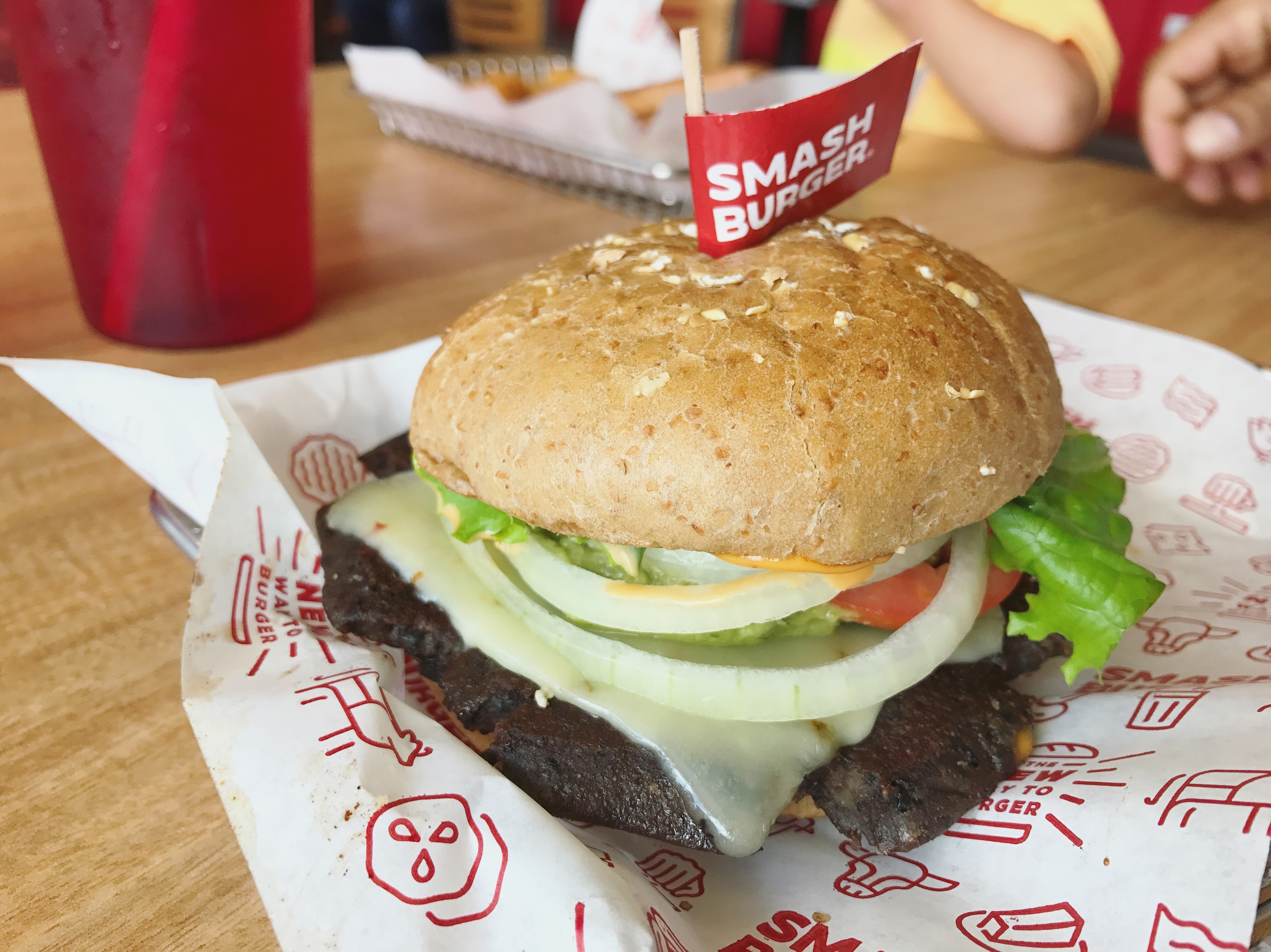 I feel a little indifferent towards the veggie burger at Smashburger. I did like it. I don't believe I will actually crave the patty, but when I am craving wing sauce, this will be my go to venue.
At Smashburger, you can dress the burger any way you chose, which is nice. My husband had the toppings of the spicy jalapeño Baja burger, while I opted for the toppings of the buffalo and blue cheese burger.
So for now, my list is complete, but I do hope to add to it. <3
P.S. Here was my breadless version of each of these. <3
Love y'all,
Jordan Marie Schilleci, REALTOR®
Beth Ferester & Company
Call/Text 832-493-6685