Looking for something to do this summer in the great city of Houston TX? Our 2023 Summer Guide has ideas for everyone! Now that summer is here, you may be thinking it's time to head out of town. Houston TX has so much to offer that you don't want to leave the area to have a great time. Houston offers visitors nature trails, shopping and dining opportunities, as well as recreation activities like waterparks and golfing. Explore everything Houston TX has to offer right here in our Summer Guide. There are endless things you can do this summer, and we've rounded up some of our favorites for you below.
Closest Waterpark in Houston TX
Typhoon Texas Waterpark – Link
Typhoon Texas Waterpark is a family-friendly water park located in Houston, Texas. Typhoon Texas Waterpark is spread across 25 beautiful acres in Katy, Texas. There is no better way to beat the Texas summer heat than to cool off in the pool. Slide down 33 different water slides, lounge in the lazy river, and grab a bite while spending quality time with friends and family.
Address: 555 Katy Fort Bend Rd, Katy, TX 77494
Schlitterbahn Waterpark Galveston – Link
The Galveston favorite has the perhaps the craziest-named speed slides in Texas. This waterpark is a thrill-seeker's paradise with high-speed slides including Rohr! Massive, and the immersive Screaming Serpents body slide. Each section has raft rides, pools and water coasters with great picnic pavilions and pint sized water playgrounds for kids of all ages. If you are looking for a way to cool off or fun things to do in Galveston, we have the hottest, coolest rides around.
Address: 2109 Gene Lucas Blvd, Galveston, TX 77554
Pirates Bay Waterpark – Link
The Baytown park has all the necessary attractions including a wave pool, a lazy river, slides, and play structures. Aside from that, the complex has such amusingly named, high-speed rides as the Flowrider, the Space Bowl, and the Boomerango.
Address: 5300 E Rd, Baytown, TX 77521
Margaritaville Lake Resort, Lake Conroe | Houston – Link
Margaritaville Lake Resort, Lake Conroe | Houston brings the spirit of the islands to Lake Conroe, Texas. Located along the shores of the 21-mile-long Lake Conroe, this waterfront paradise offers 186 acres of lakefront with a water park, lazy river, outdoor pools, boating, fishing, jet skiing, and water skiing. Whether you're seeking a romantic retreat, a fun-filled family getaway, or an all-inclusive group destination, we've got you covered.
Address: 600 Margaritaville, Park Way, Montgomery, TX 77356
Waterpark at Riverstone – Link
The Waterpark at Riverstone is a resort-style community pool with lushly landscaped swimming areas and waterfalls. It is located within the Club at Riverstone, a recreation center for Riverstone residents. Waterpark features twisting slides, spray elements, a zero-entry lagoon, a splash pad, and a pool with shaded lounge chairs. It's a popular spot to cool down and relax in the summer.
Address: 18353 University Blvd, Sugar Land, TX 77479
Six Flags Hurricane Harbor Splashtown – Link
Six Flags Hurricane Harbor Splashtown is located in Spring, north of Houston. The waterpark has been operating since 1984 and is one of the oldest in the area. The resort spans 48 acres and offers two pools, nine water slides, and two children's areas. Six Flags features pools where you can relax and enjoy the day. But if you're in the mood for some excitement; you can enjoy the steep slides or check out the thrilling rides and challenges the place has to offer.
Address: 21300 Interstate 45 N, Spring, TX 77373
Calypso Cove – Link
Calypso Cove is one of Baytown's Caribbean themed water parks. This water park offers a zero-entry pool, a slide tower, spray guns, and a lap pool, as well as water crossing activities and covered picnic areas. It is an inexpensive option for those on a budget, and the Calypso Cove is usually uncrowded.
Address: 2428 W Main St, Baytown, TX 77520
Favorite Splash Pads in Houston TX
Jaycee Park – The park also has playground equipment, a splash pad, and courts for basketball, tennis, and other sports.
Address: 1300 Seamist Dr, Houston, TX 77008, United States
Guadalupe Plaza Park – Some parks also have events and activities that help you stay fit, such as jogging and biking. You can also walk around, exploring the local sights and restaurants.
Address: 2311 Runnels St, Houston, TX 77003, United States
Levy Park – This public park features a softball field, playground, splashpad, community garden and dog park.
Address: 3801 Eastside St, Houston, TX 77098, United States
Nieto Park – This is a great place to bring your children; they can run around and splash in the water play area.
Address: 500 Port St, Houston, TX 77020, United States
Favorite Parks in Houston TX
Buffalo Bayou Park – This is a 160-acre green space running through the city. The park has extensive walking and biking trails, as well as a dog park, sculptures and plenty of shady areas for relaxation.
Hermann Park – Hoston's Hermann Park offers lots of opportunities for recreation—from the gorgeous Japanese Garden, Miller Outdoor Theatre and the totally cute Hermann Park Railroad.
San Jacinto Park – There are a lot of great things to do at San Jacinto Park. You can take a stroll through the grounds and enjoy the peaceful atmosphere. Not only that, but there's history in this park too! The San Jacinto Battleground State Historic Site is right here, which has a museum and monument to visit.
Evelyn's Park – This 5-acre park hosts food trucks and farmers markets, plus yoga classes, concerts, and other fun events.
Buffalo Bend Nature Park – Built in 2016 from the remains of a tall, grassy hill, this 10-acre park features reconstructed wetlands that mimic the original landscape of the area, pre-industry. It offers visitors a totally different view of Buffalo Bayou.
Sam Houston Park – This park is the first in the city and is located just steps away from City Hall. The 19.7 acres contain 10 historic buildings that have been restored.
Tranquility Park – This Park, located at Walker and Rusk Streets, is a great place to get away from the noise of downtown. It offers walkways, pools, and cylindrical water fountains.
Market Square Park – The park originally served as the city's original town center, but now it provides entertainment and relaxation, plus a dog park and a food and beverage kiosk.
Cullen Park – This is a 9,300-acre park with a ball field complex, multiple picnic areas, hike and bike trails, an archery range and a water playground.
Memorial Park – This 1,400 acre urban park offers walking and running trails, picnic areas, playgrounds, volleyball and tennis courts as well as multiple ball fields and a major golf course.
Lake Houston Wilderness Park – The park has 4,786 acres of wooded land and 30 miles of hiking and biking trails, as well as kayaking on tree-lined creeks and horseback riding on equestrian trails.
Keith-Wiess Park – This 500-acre park offers a wide variety of recreation opportunities, including baseball and soccer fields, tennis and basketball courts, and picnic shelters in a wooded setting with detention ponds to prevent flooding.
3 Food Trucks to Check Out in Houston TX
Tacos Laguna (Food Truck) – This food struck serves a wide variety of food and its menu includes spicy fajitas, tacos, tortillas and more.
Address: 301 W Alabama St, Houston, TX 77006, United States
Nom Mi Street (Food Truck) – They offer tacos, sandwiches, chicken quesadillas, fries and other menu items.
Address: Houston, TX 77002, United States
Think Tacos (Food Truck) – This food truck serves tacos, tortillas, quesadillas, and more. They are one of the best food trucks in the area.
Address: 4504 Graustark St, Houston, TX 77006, United States
Day Trips to Not Miss Out in Houston TX
Galveston – The beautiful beaches of Galveston are less than an hour away from Houston. If you're looking for a quick break from the city, head out to Galveston to enjoy the beach and a seaside restaurant. Miles of endless beach and shallow, turquoise water stretch along the ocean front.
Kemah Boardwalk – It may be a bit of a drive, but this boardwalk overlooking the water is completely worth it. There's so many fun rides & roller coasters for kids of all ages, carnival style games & prizes, and some really great restaurants. They also have a hotel onsite in case you want to stay the night or weekend to keep the fun going on!
Houston Zoo – The Houston Zoo sits on 55 acres in Hermann Park and is home to more than 6,000 animals. The zoo has an education center and children's zoo. Some of the highlights include feeding the giraffes, seeing marine life up close in the aquarium, and watching sea lions and otters frolicking about.
Houston Children's Museum – The Houston Children's Museum is one of the amazing places to visit in Houston for people with young kid. Inside the colorful, noisy museum, kids can run wild and have a fun time getting busy with all the hands-on and interactive displays.
Gerald D. Hines Waterwall Park – The Gerald D. Hines Waterwall Park is a lovely Houston park that features an impressive sculptural fountain, with sheets of water cascading down concrete walls and sculptures. The structure's semi-circular shape towers 64 feet above you, with a large arch and 46,500 square feet of water. This 2.77-acre park, covered with dozens of live oaks, is located in Uptown Houston.
Art Car Museum – The Art Car Museum, which opened in 1998, has attracted Houston residents since it first opened. The cars and exhibits change regularly, so you'll never quite know what you will see.
Houston Livestock Show and Rodeo – I If you're new to an event of this kind, you'll be pleasantly surprised by all there is to do. On the grounds are carnival rides, games, and food stands, and tons of entertainment to keep you busy all day long. At night, some of today's biggest names in music will be performing on stage!
BAPS Shri Swaminarayan Mandir – The BAPS Shri Swaminarayan Mandir in Houston is a sight to behold. It's the largest temple in Texas and so eye-catching you'll want to take a little visit.
Space Center Houston – This is a huge complex, where you can walk through the replica of Independence and the enormous carrier aircraft it's mounted on. The visitor center includes replicas of America's first space station and moon rock. Astronauts can be met at noon Fridays in a separate building from the main complex. A tram tour of Johnson Space Center takes you to Rocket Park to see actual rockets on display.
Houston's Museum District – The Museum District is one of Houston's greatest cultural attractions, with 19 museums in the area. Eleven of these are free to the public. Highlights include the Museum of Fine Arts, Houston and the Houston Museum of Natural Science. Also in this area is lovely Hermann Park, with its Houston Zoo and Miller Outdoor Theatre.
Museum of Natural Science – The Houston Museum of Natural Science is one of the most popular museums in town. Fun for all ages, it covers a wide range of topics and is sure to please everyone in your group. Be sure to swing by the Hall of Paleontology during your visit to see several complete dinosaur skeletons. For something that's still alive, tour the Cockrell Butterfly Conservatory, where nearly 1,500 butterflies flutter around in humid air.
Closest Public Bodies of Water in Houston TX
Banana Bend Beach – This is a great place to spend time with your friends. You can swim, grill, have a picnic or relax under the sun at this beautiful beach.
Address: 1104 Grace Ln, Highlands, TX 77562, United States
Kinder Lake – This is a beautiful lake that can be used for kayaking or just to walk around.
Address: Houston, TX 77010, USA
McGovern Lake – It offers plenty of space for walking, jogging or biking. You can also see ducks, Egyptian geese and a variety of birds. In addition, you can rent pedal boats or picnic.
Address: Houston, TX 77030, USA
Sheldon Lake – Perfect for kayaking and fishing, the lake provides a multitude of recreational opportunities.
Address: Texas 77044, USA
(Don't forget about Galveston!)
Events to Not Miss in Houston TX
Deicide – Tour 2022 @Scout Bar
When: Fri, Aug 12, 5:15 – 11:30 PM
Where: 18307 Egret Bay Blvd, Houston, TX, United States
Cuco @ 713 Music Hall
When: Wed, Aug 31, 6:30 – 10:00 PM
Where: 401 Franklin St Suite 1600, Houston, TX, United States
DJ Snake @ Clé
When: Sun, Aug 14, 2:00 – 8:00 PM
Where: 2301 Main St, Houston, TX, United States
Leon Bridges @ White Oak Music Hall
When: Wed, Aug 3, 6:00 – 8:00 PM
Where: 2915 N Main St, Houston, TX, United States
Franz Ferdinand
When: Fri, Aug 5 – Sat, Aug 6
Where: 2915 N Main St, Houston, TX, USA
Blxst @ House of Blues Houston
When: Mon, Aug 22, 6:00 – 10:00 PM
Where: 1204 Caroline St, Houston, TX, United States
Suicideboys @713 Music Hall
When: Sun, Aug 28, 5:30 – 9:30 PM
Where: 401 Franklin St Suite 1600, Houston, TX, United States
Our Favorite Calendar For Events :: Link.
Best Places to Escape the Heat in Houston TX
Movie Theater
Rooftop Cinema Club Uptown – The movie theater will offer a new lounge area with fresh popcorn and other snacks, as well as cocktails and beer. Patrons can sit back, relax and enjoy the movie while watching it on a massive screen in high definition.
Address: 1700 Post Oak Blvd, Houston, TX 77056, United States
AMC Houston 8 – A modern spot for new releases, with reserved seating and cocktails, craft beer, and unique eats.
Address: 510 Texas Ave, Houston, TX 77002, United States
Regal Edwards Greenway Grand Palace – The theater features multiple screens, plush seating and a concession stand.
Address: 3839 Weslayan St, Houston, TX 77027, United States
IPIC Theaters – An upscale cinema chain that offers plush seating, gourmet light bites and cocktails, and in-theater service.
Address: 4444 Westheimer Rd, Houston, TX 77027, United States
Landmark's River Oaks Theatre – The theater shows new releases, independent, foreign and avant-garde films.
Address: 2009 W Gray St, Houston, TX 77019, United States
Cinemark Memorial City – A chain of movie theaters with multiple screens, stadium seating, and self-service ticketing kiosks.
Address: 310 Memorial City Mall, Houston, TX 77024, United States
Arcade/Event Center
Cidercade – An arcade bar with a variety of classic and modern games, made with house-made hard cider and kombucha.
Address: 2320 Canal St Suite 100, Houston, TX 77003, United States
Houston Venues Org – The venue is spacious, perfect for hosting events, weddings, birthday parties and more!
Address: 4920 San Jacinto St #2, Houston, TX 77004, United States
The Ballroom at Bayou Place – This is one of the best venues to host your wedding, birthday party, team party, or other special event. The staff are friendly, service is top notch, food is great, and there's plenty of space.
Address: 500 Texas Ave, Houston, TX 77002, United States
BienVenue Events EaDo – Beautiful venue to help your event and parties. The customer service is top-notch, amenities are amazing, and staff are very helpful.
Address: 2409 Commerce St Suite 2A, Houston, TX 77003, United States
The Astorian – They have a beautiful venue to help make your event or party something to remember. Their customer service is top-notch and amenities are amazing.
Address: 2500 Summer St, Houston, TX 77007, United States
Mall/Shopping Center
The Galleria | Link.
You will find the best shopping in all of Houston at the Galleria, a huge food court, and even a skating rink! Shops include: Apple, Balenciaga, Celine, Chanel, Christian Louboutin, Dior, Dolce & Gabbana, Fendi, Golden Goose, Gucci, Lego, Louis Vuitton, and so much more!
Address: 5085 Westheimer Rd, Houston, TX 77056, United States
River Oaks Shopping Center | Link.
You will find: Barnes & Noble, Run On by jackRabbit, Sunglass Hut, Ann Taylor, Sur La Table, and more! (And so many amazing restaurants!)
Address: 1964 W Gray St, Houston, TX 77019, United States
Other blog posts to explore:
Your visit to Houston TX | Link
Food Trucks to Track down in Houston TX | Link
The Museum of Houston TX | Link
The Best Spot for Antiques in the Houston TX Area | Link
My Five Favorite Day Trips from Houston TX | Link
Four Downtowns Outside of Houston TX You should Check Out | Link
Safest Zip Codes in Houston TX | Link
Houston TX Relocation Guide | Link
Wrapping Up
There is so much to do in and around Conroe TX. We might have missed some favorites, so be sure to share with us any new finds. You can email us, leave a comment below, or tag us on Instagram! @jordanschilleci and @byjoandco
We are so happy you found our little corner of the interwebs. We look forward to y'all reaching out to us. We love to answer questions and welcome them. Recently we created some local maps, and you can download those by clicking the image/link above. Below, you will find an index of some very helpful information to assist you in learning more about the Houston suburbs. If you are relocating to our neck of the woods, we hope you reach out to us, because we would love to help you by being your local realtor and friend. Thoughtfully written for you. Hugs, Jo.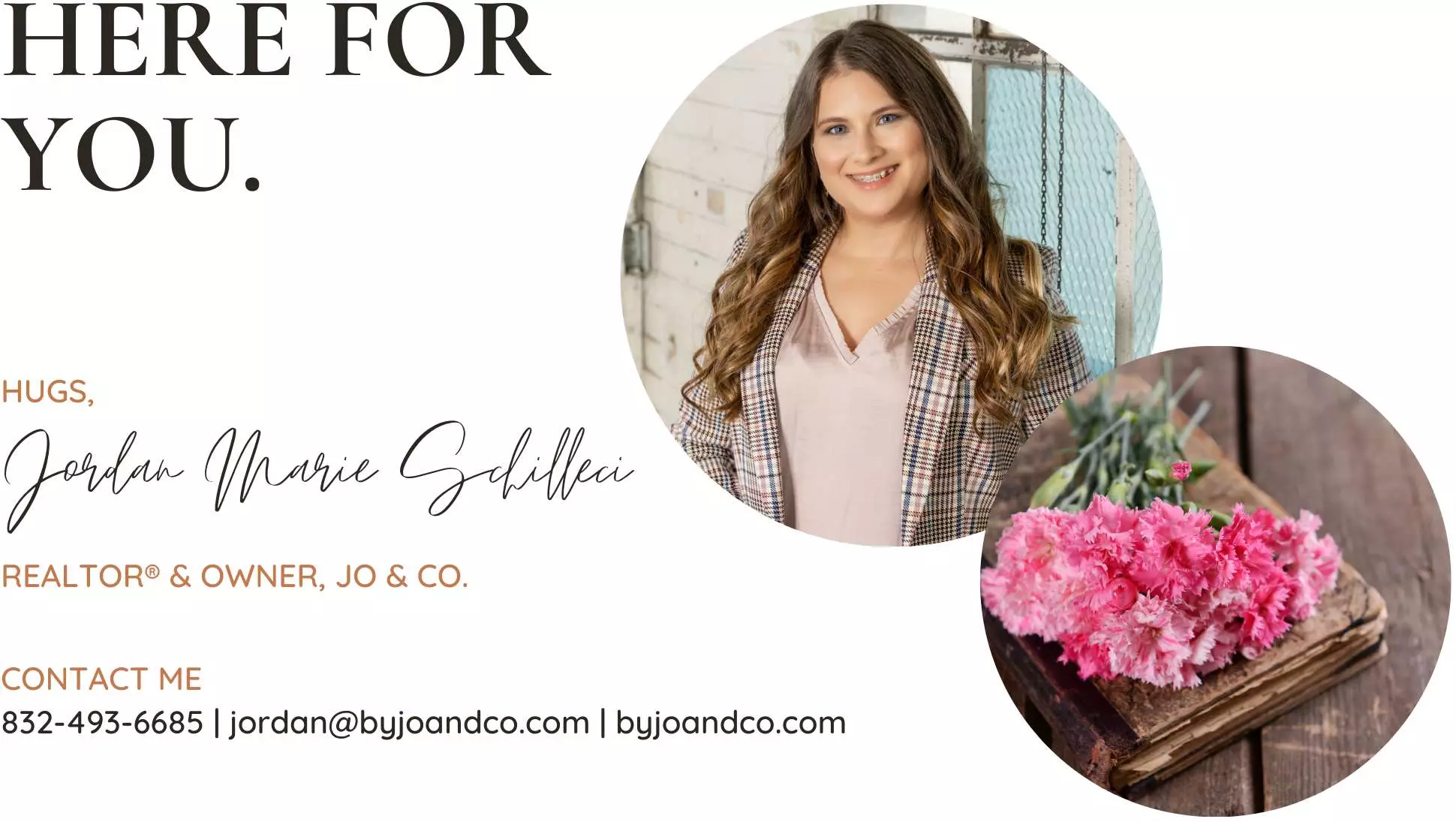 We are Waiting for You
If you are looking to relocate to the Houston Area, we would love to meet you, and hear your story. Below you will find all of my contact information, as well as some homes for sale in the area. We truly look forward to hearing from you! P.S. Don't forget to check out our YouTube Channel!

If you are overwhelmed..
Now if you are feeling overwhelmed on where you should plant your roots, I would love to talk to you. You can schedule a call with me by click this link: http://byjoandco.com/call or just send us an email: [email protected]. There are some amazing communities all over the Houston suburbs. In this post, https://search.byjoandco.com/blog/best-neighborhoods-in-houston/, I deep dive into all the different suburbs/neighborhoods that you might want to consider, and why. There are many resources here, so please reach out if you are curious what to look at next! Thank you for trusting us.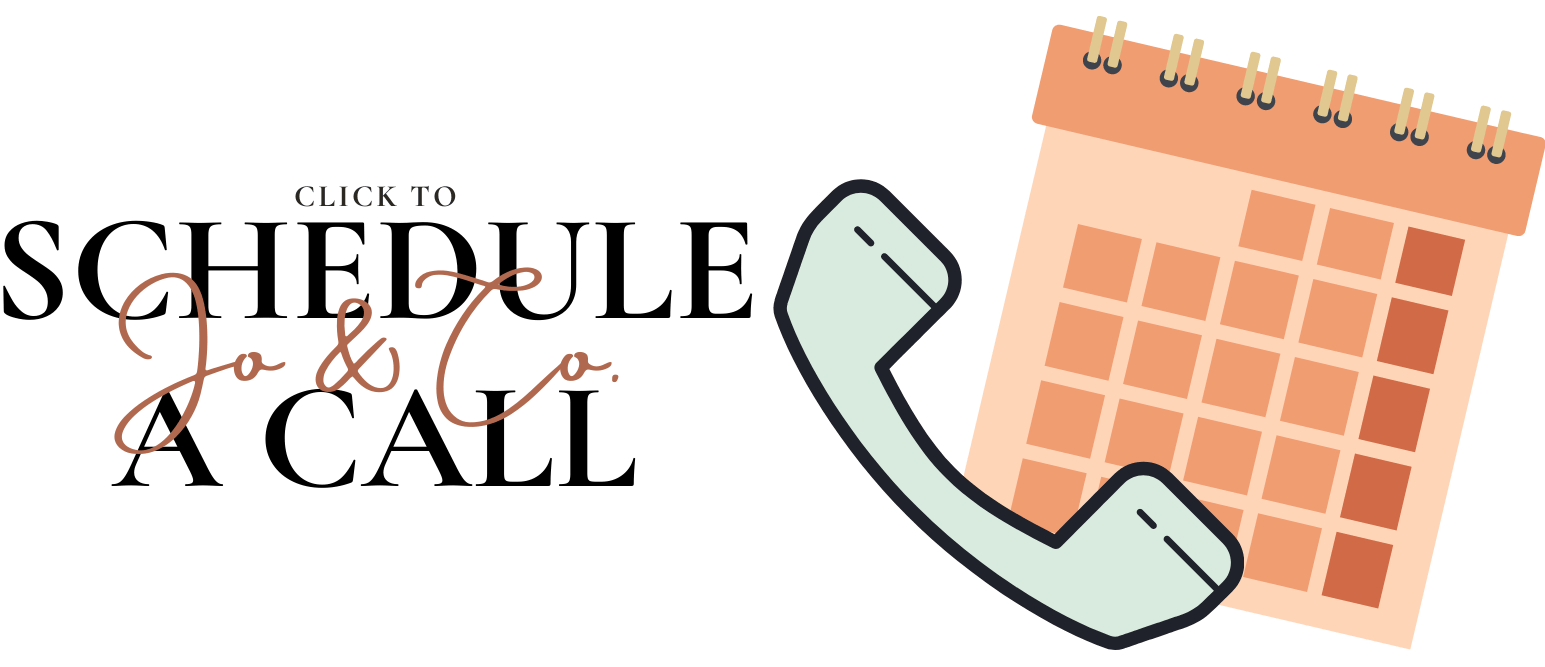 What next?!
• Navigate our Blog: https://byjoandco.com/categories-to-help-you-navigate-the-blog/
• Download our Moving to Texas ebook! http://byjoandco.com/movingtotexasebook.
• Download our Where to Live in Houston Texas ebook! http://byjoandco.com/wheretoliveebook.
• Browse our Ebooks and Relocation Guides: http://byjoandco.com/ebooks
• Schedule a phone call or appointment with us! http://byjoandco.com/appointment.
• Email us! [email protected].
• Looking for a buyer's agent? Fill out our buyer questionnaire! http://byjoandco.com/q.
• Ready to find your dream home? Search, http://search.byjoandco.com.
• Subscribe to our YouTube Channel: http://byjoandco.com/youtube.