Hi neighbor!
I wanted to share with you January's Market Update for Memorial Northwest. I am blown away by the median sales price, of $265,000, being up almost 27% compared to last year. I know the median price per square foot is down, but I am guessing that is because we have had a lot of homes being sold as investment properties, as original owners (with completely original homes) decide to sell in the community.
As you can see below, the inventory, is insanely low, and the inventory of move-in-ready homes is even lower. And even more evident than last year, is the demand for the neighborhood is up. Last year only 4 homes sold in January compared to 13 homes in 2020.
So what does this all mean? It means, inventory is low, so if you decide to sell your home, you can sell it for more and below is evidence that people are paying it. If it is move-in-ready, it will sell fast! What does this mean for you as a buyer? That this is a very popular neighborhood, and you should check it out!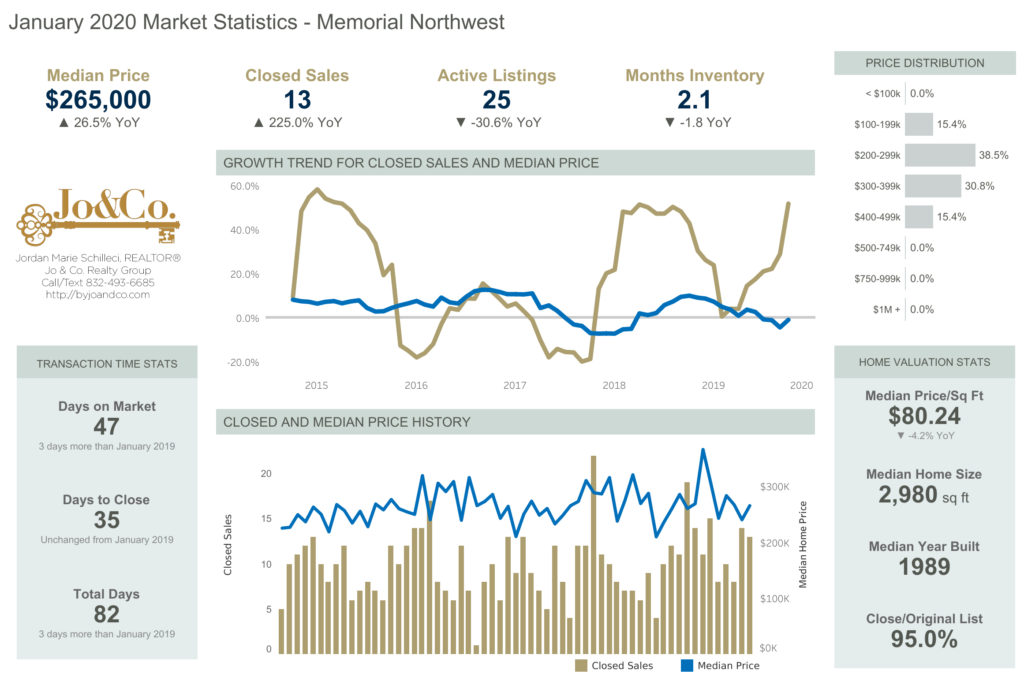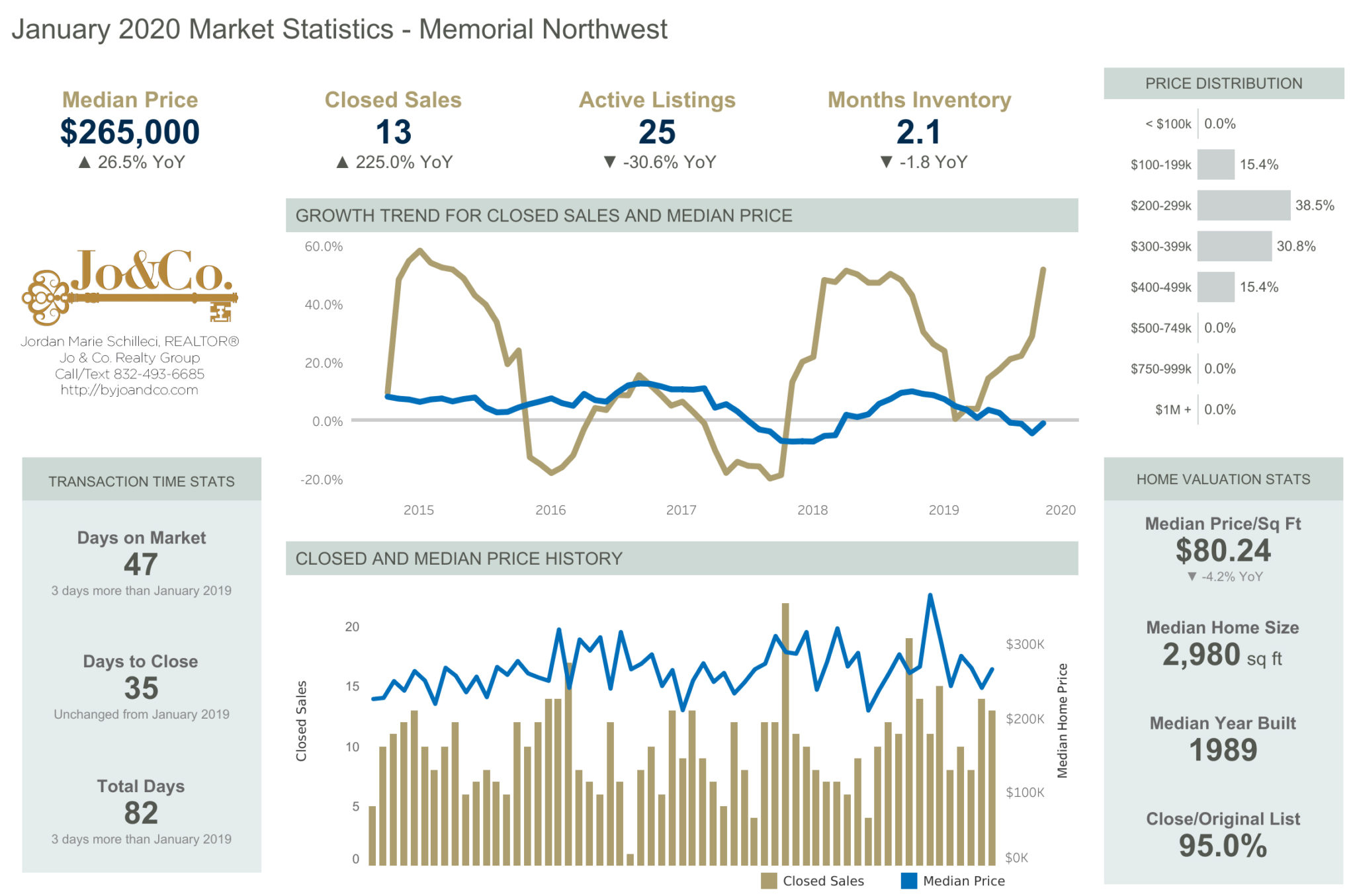 If you want to learn more about Memorial Northwest, watch this video here:
Curious about our amenities, you can watch this video to check them out:
Would you like to learn more about the city that houses Memorial Northwest? You can read this blog post about Klein, or you can watch us talk about the blog post content by watching this video below:
We love answering questions, no matter what step you are in the home buying or home selling process. So, when you are ready, we would love to hear from you.
Your Realtor,
Jordan Marie Schilleci, REALTOR®
Jo & Co. Realty Group
Call/Text 832-493-6685 | Email | Instagram | Facebook | Reviews | Home Search App | YouTube
---
Check out our most popular blog posts:
Jo & Co. Ebooks Available for Download:
Favorite YouTube Videos: