Today is Sunday, so today's focus is on a neighborhood in Cypress. I picked Towne Lake, because of its, well, lake! I love that they have built lakes in the middle of a city that can house boats and has a beach. The whole community is so unique. Whenever I get the chance to show homes over there, it is always a pleasure.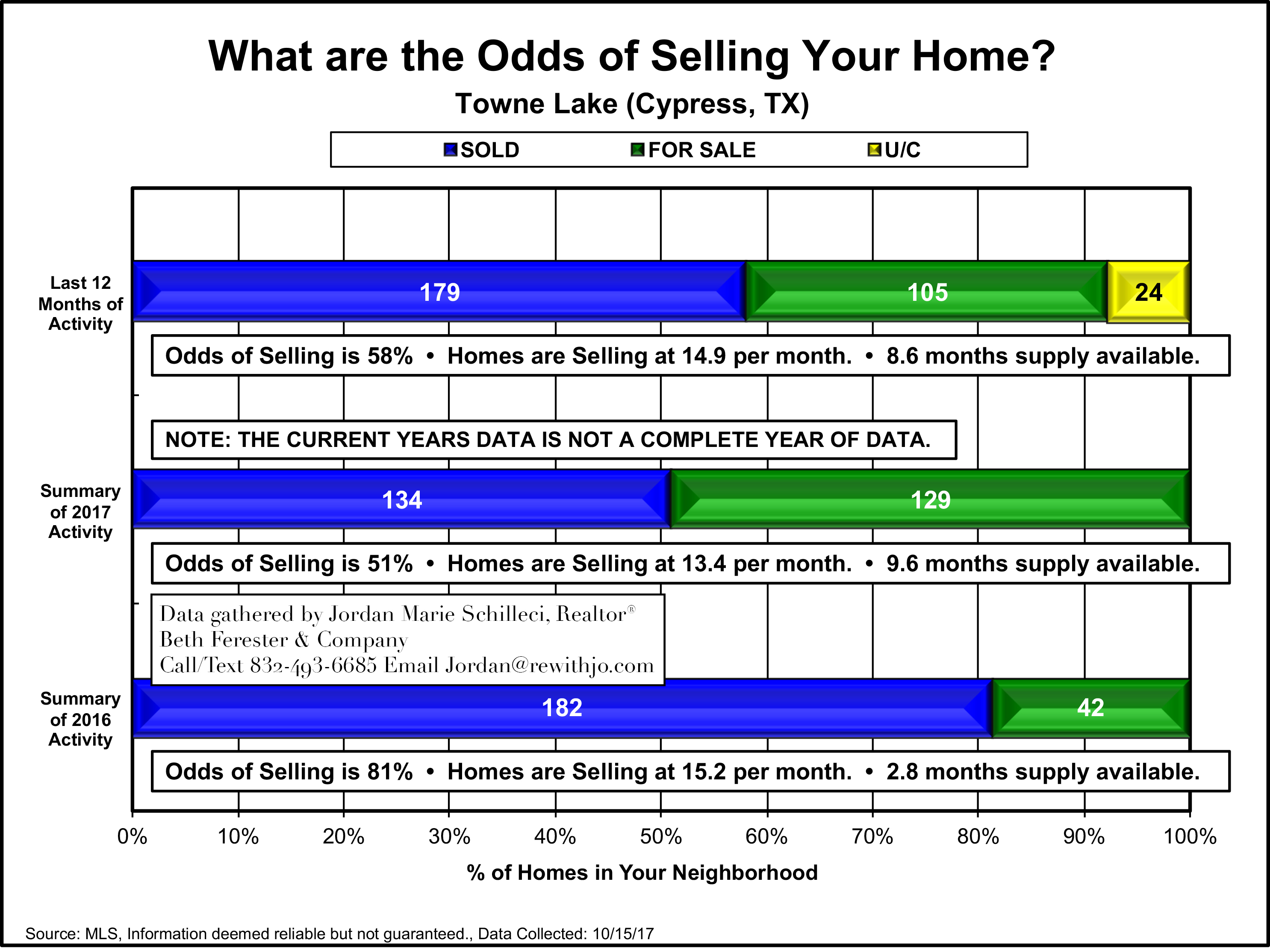 So, as you can see, there are 105 homes currently active on the market and 24 pending. Almost 15 sell per month, but that still leaves us with over 8 months of inventory. The sales seem to be down this year compared to last year, and I don't believe we will surpass the 182 homes that sold last year.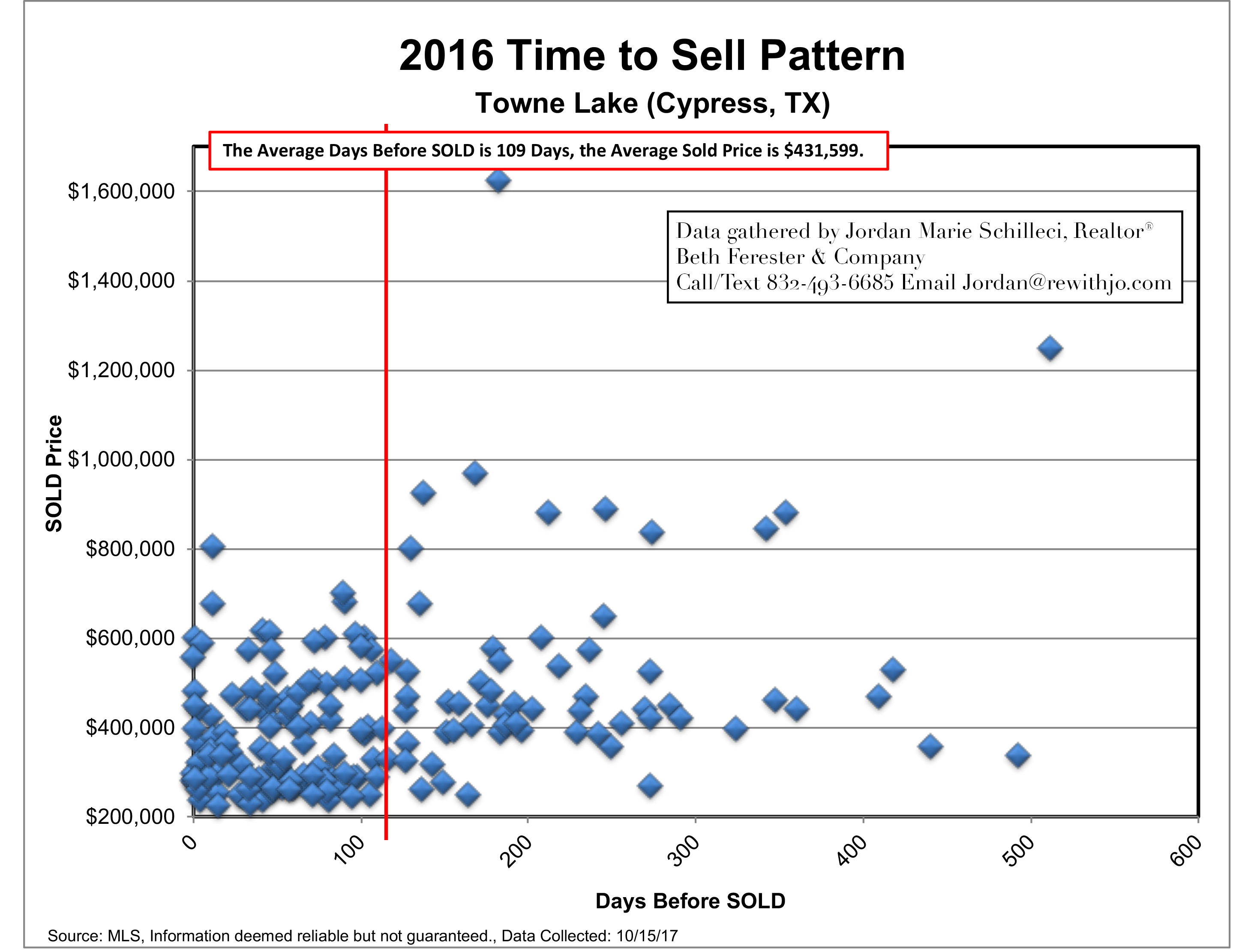 While the average sales price is down, the average days on the market has improved.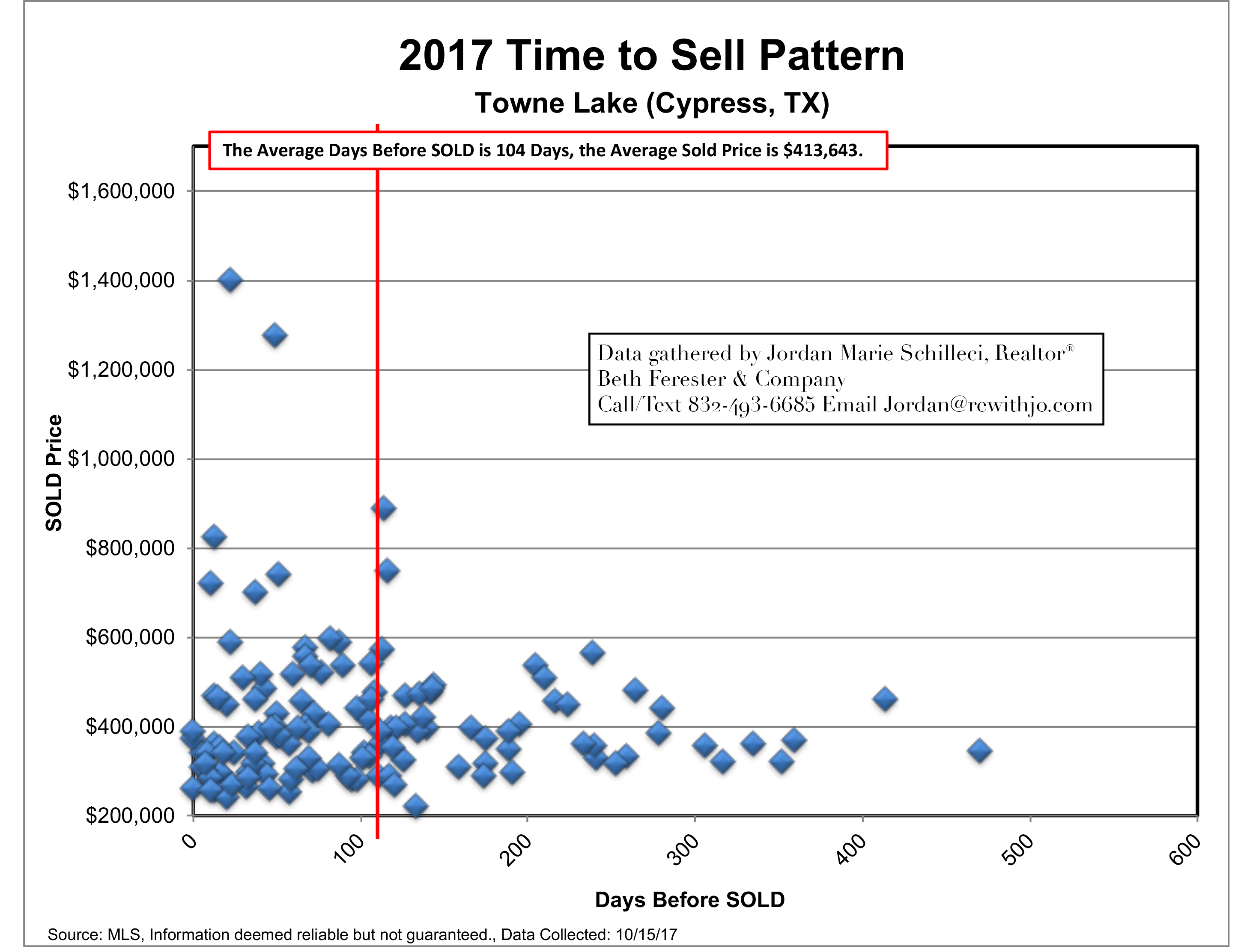 As you can see below, the range of homes in Towne Lake range from $220,00 to about $1.5 million dollars, making the scattergram a little bit are to read, but what I see, by looking at the year to date, and the current inventory, most homes here seem to be overpriced..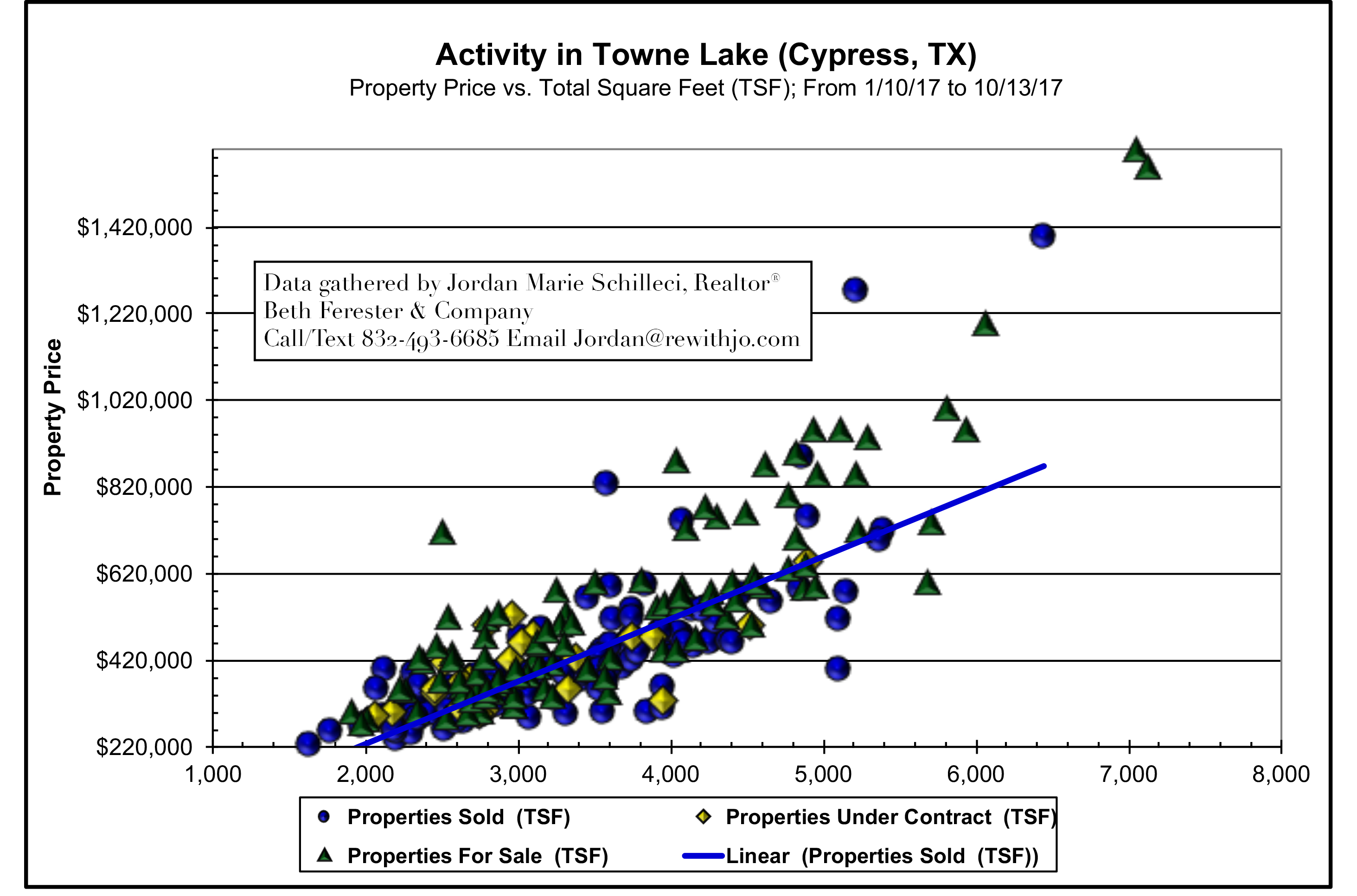 If you would like more specific data, please reach out to me. 🙂
Your Realtor,
Jordan Marie Schilleci, REALTOR®
Beth Ferester & Company
Call/Text 832-493-6685